Almograve is a small coastal village in Alentejo, that is known by its nice beach. In the summer, it is quite busy, but during the rest of the year it is a quiet place. This is when I prefer to visit, away from the crowds, when it is possible to enjoy the area in the company of Nature alone. During springtime, the coastal sand dunes are full of colour, thanks to the many wildflowers that are in bloom. Due to the recent rain, the landscape and atmosphere looks and feels fresh.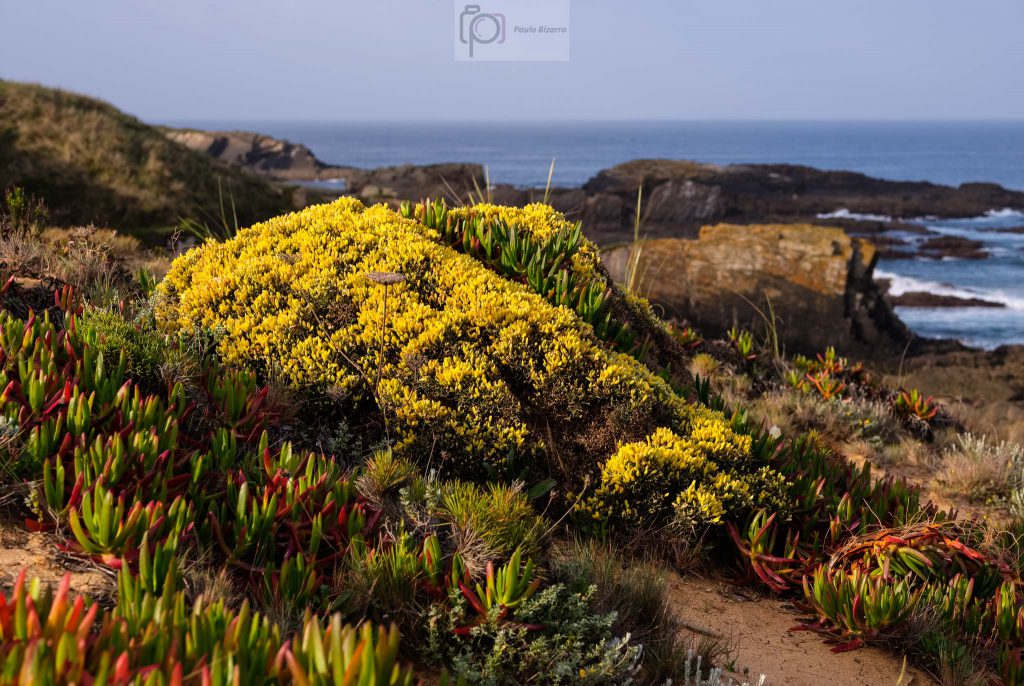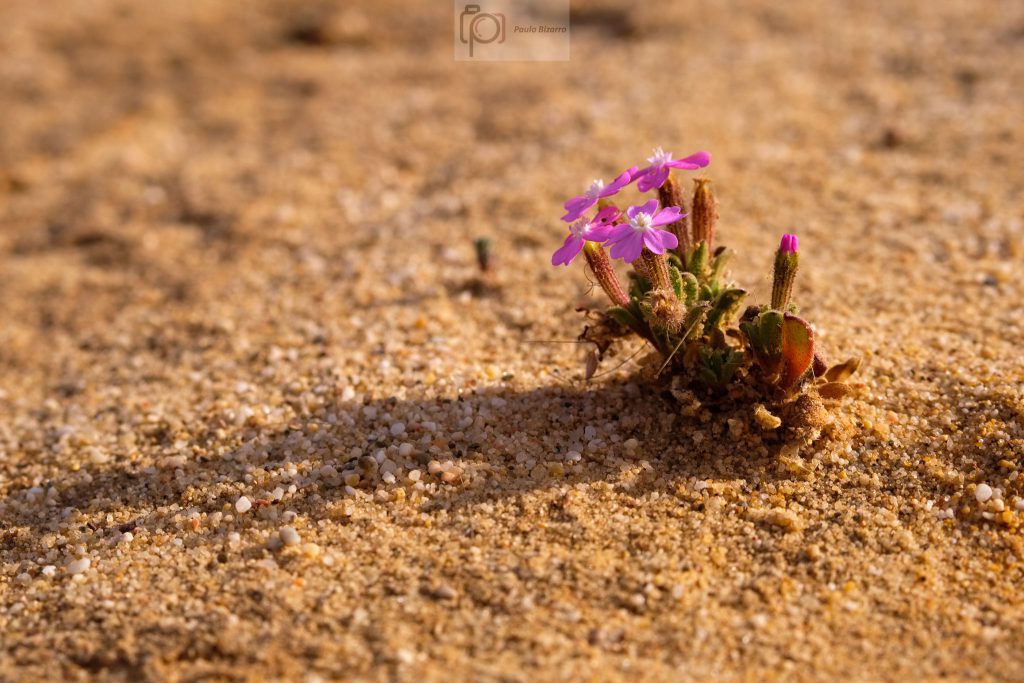 There are several nice and easy walks around this area, but this time I chose the trail between the beaches of Almograve and Foz. This is a short walk, but it takes you along the sand dunes, with the ocean as a constant company. The littoral is characterized by the contrast between the golden and rusty sand dunes and the blue ocean water, with the dark cliffs in between. This coast is well known by its geologic features, notably the numerous folded rocks that are easier to see at low tide. The weather was a mix of sunshine and brooding rain clouds, with numerous heavy showers.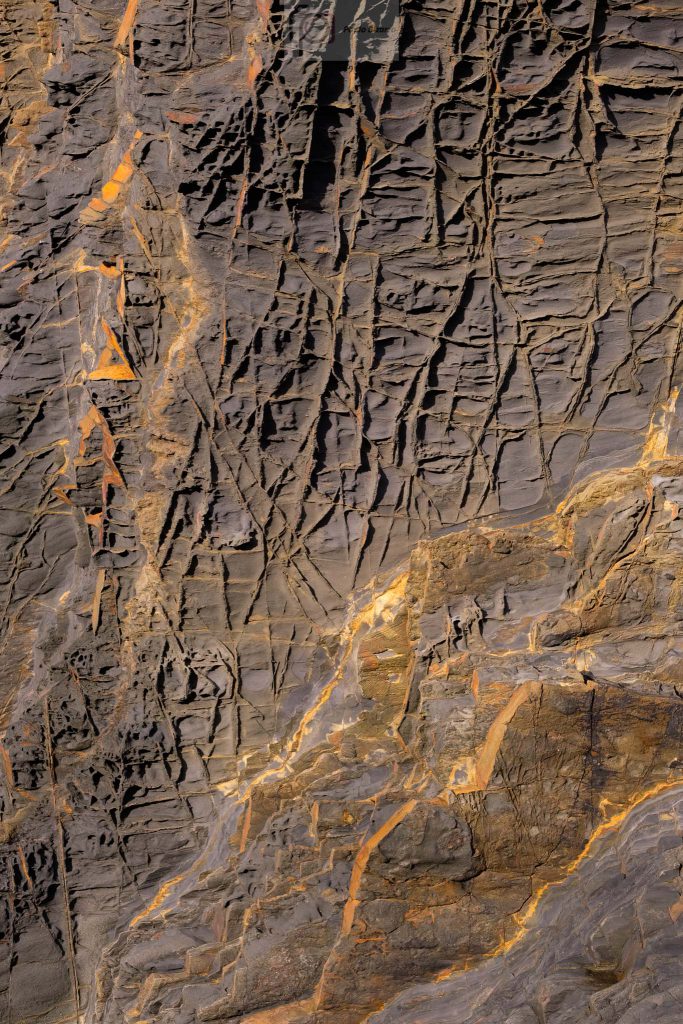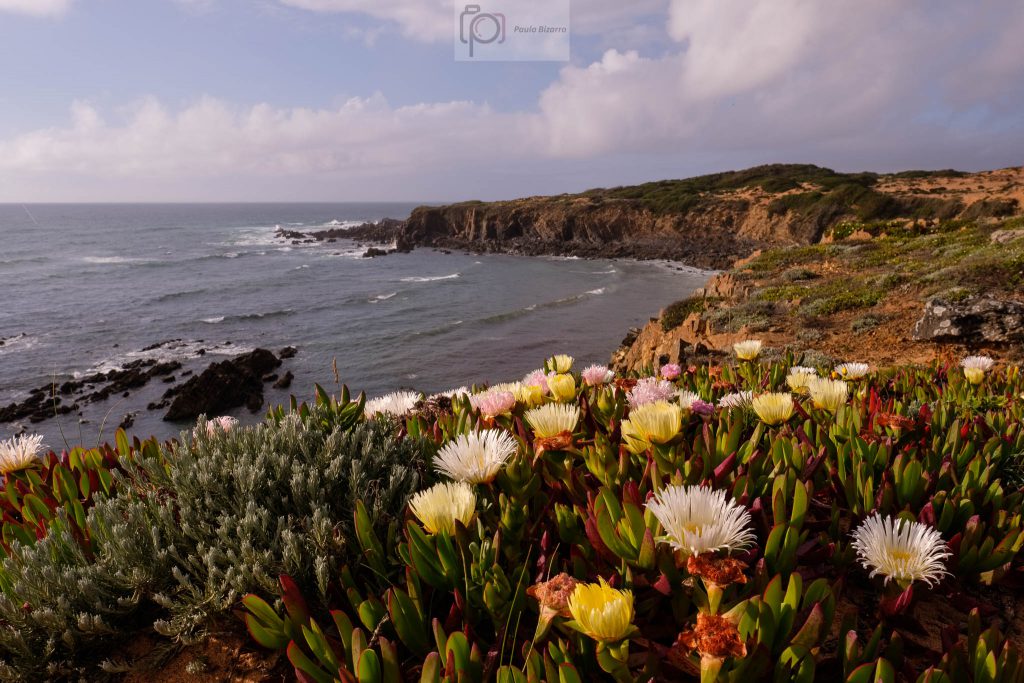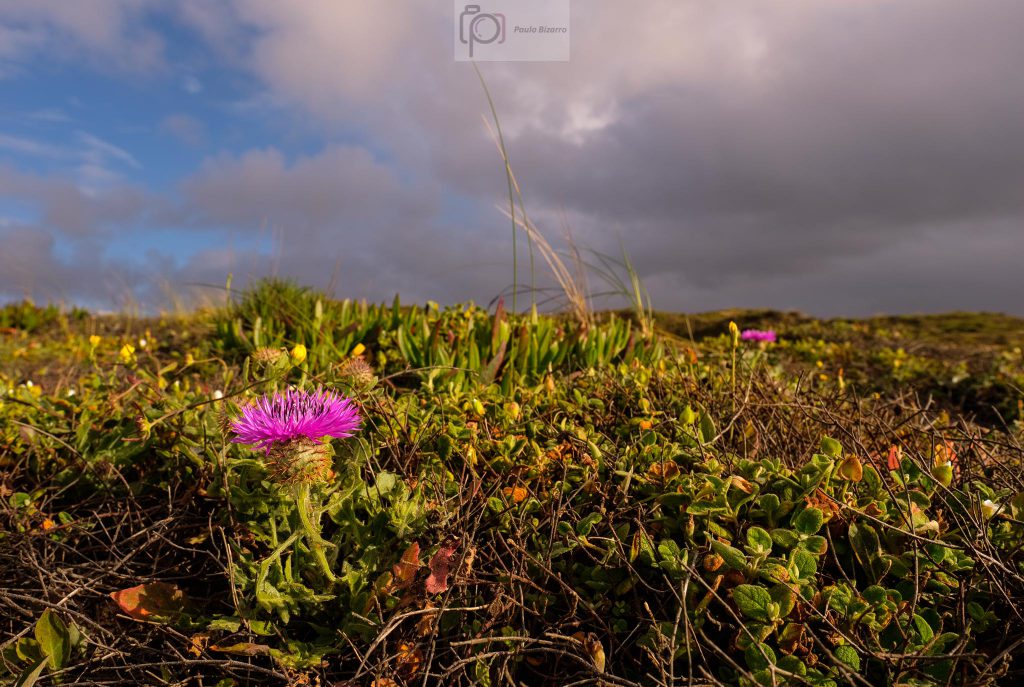 The golden light of the low afternoon sun was illuminating the landscape, enriching it colours. The wind was moving the clouds fast; one minute I was drenched by a shower, the next I was photographing a wonderful rainbow. I also spent some time photographing the many flowers around me, framing them with a little bit of the background to provide some context. The dramatic light was available, and I was making the most of it.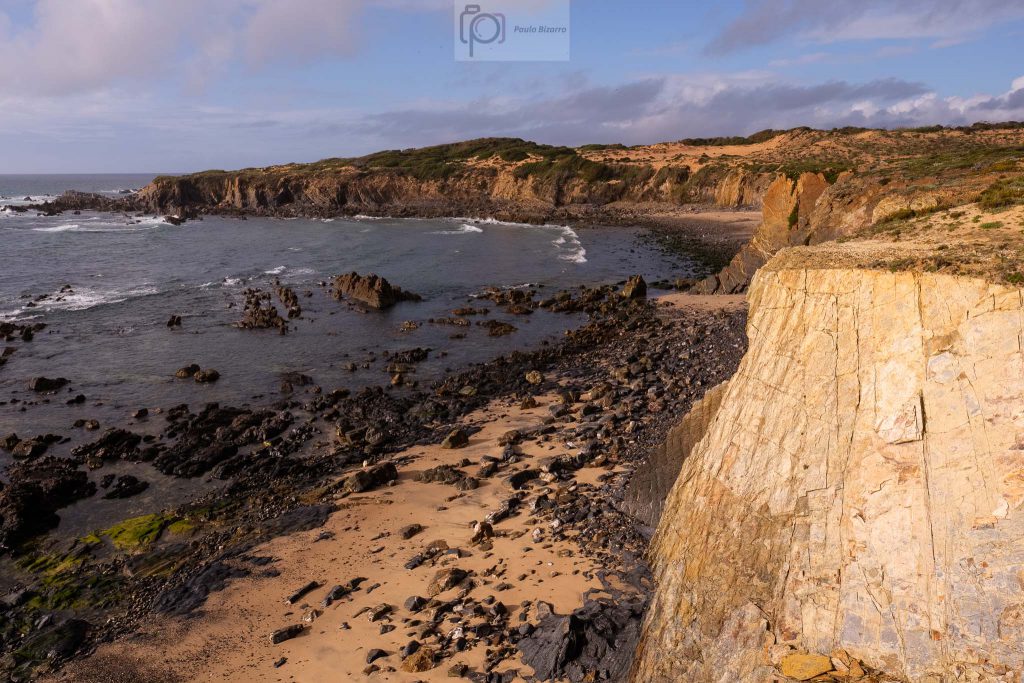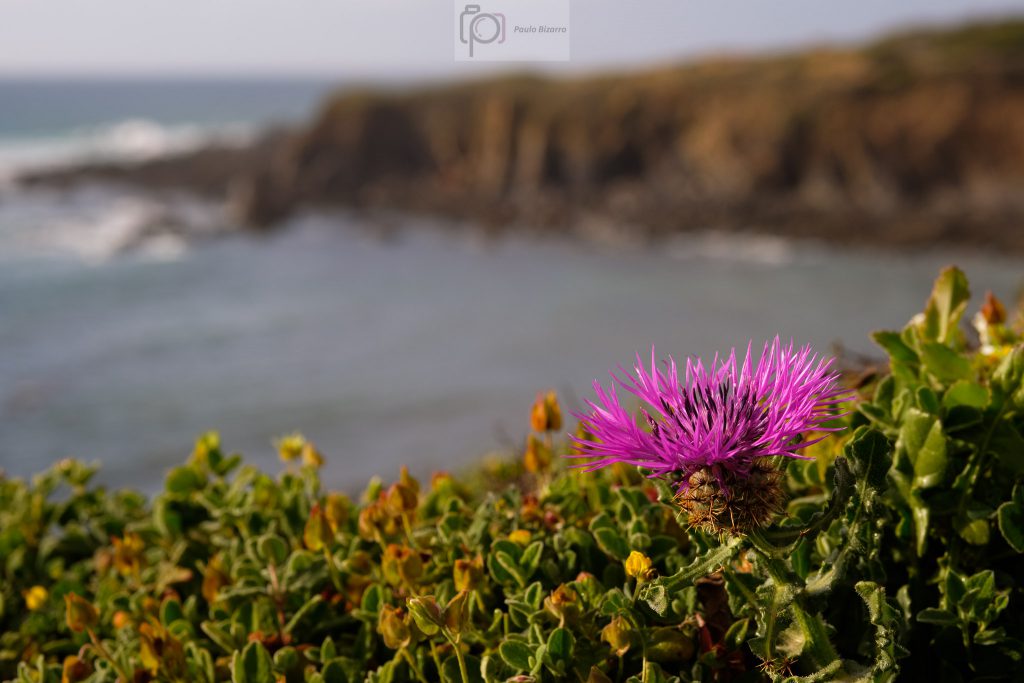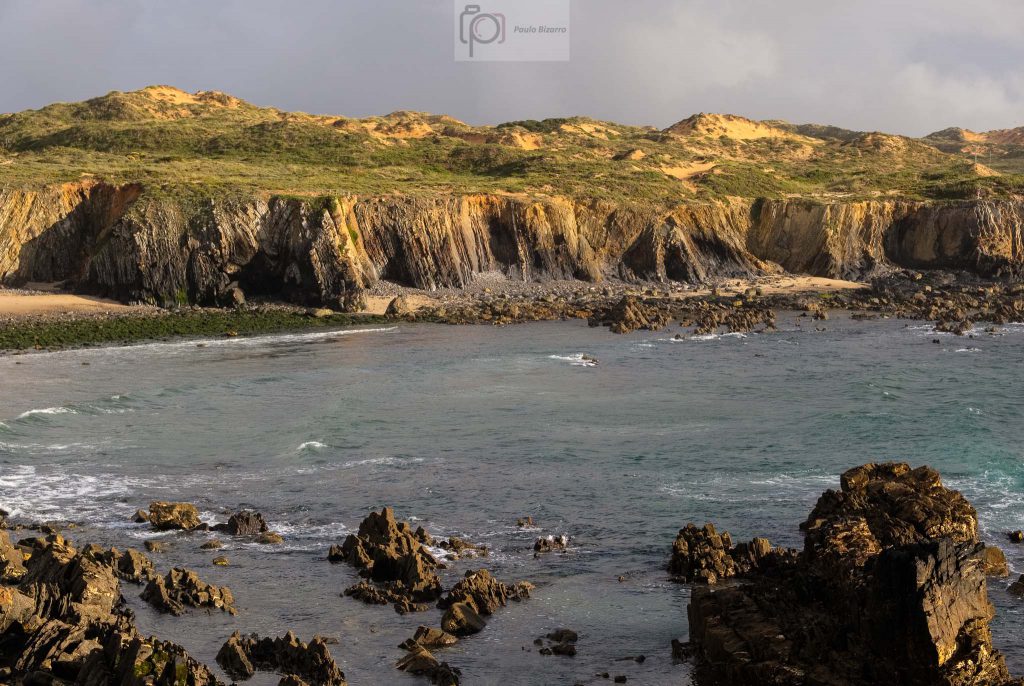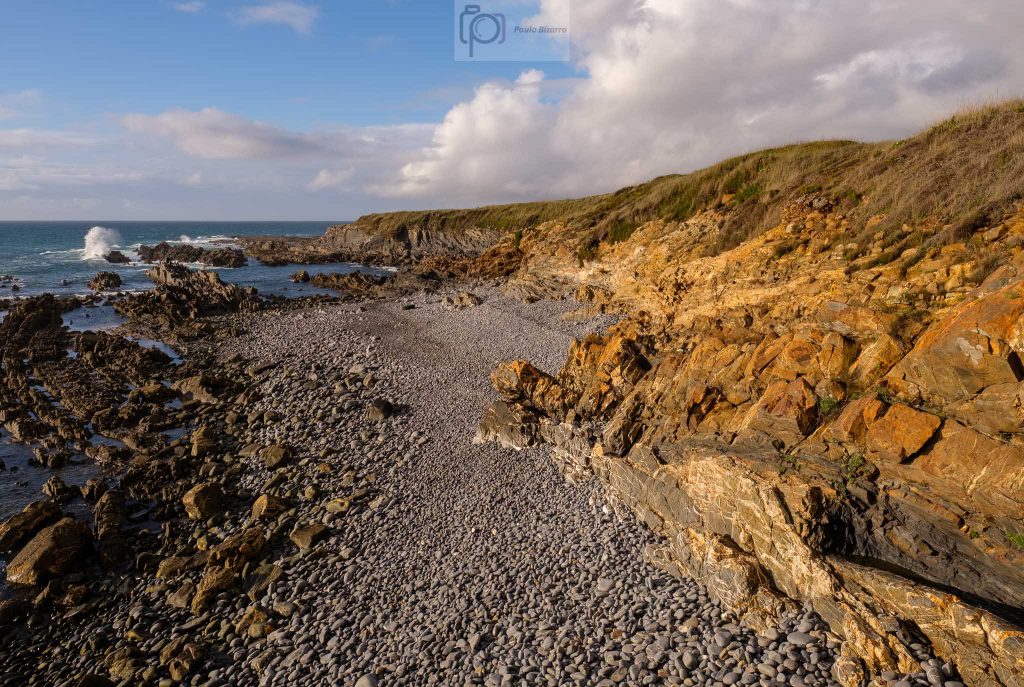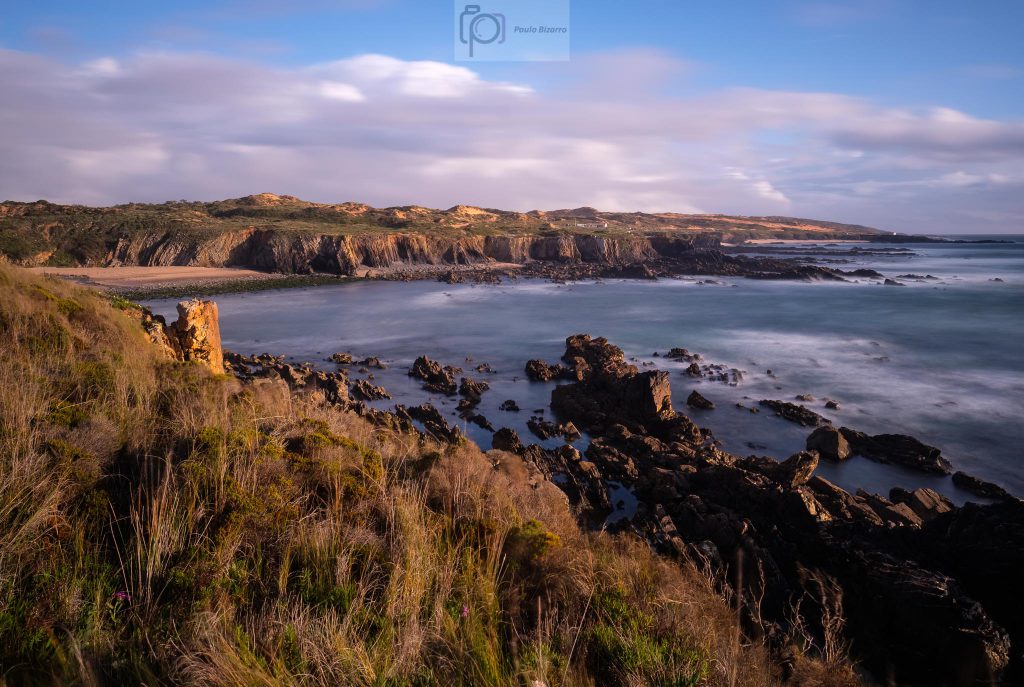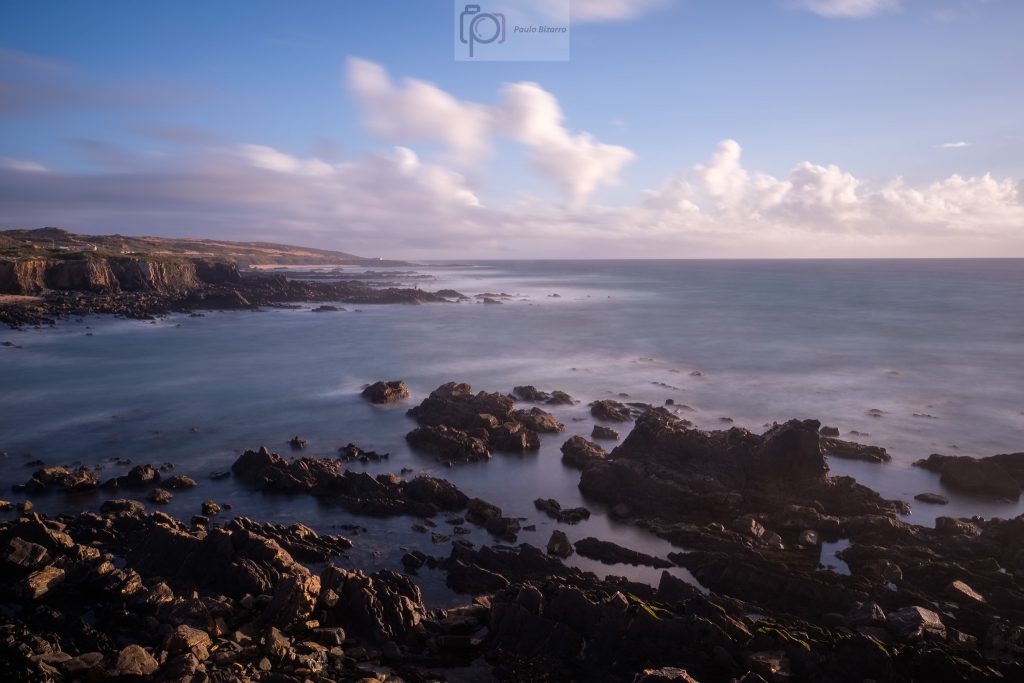 I stayed in the area until sunset, photographing the seascape under the fast changing light conditions. I had with me a wide angle lens and a short telephoto lens, and I used both to frame a bit differently. In the horizon, the dark clouds and heavy rain showers were passing quickly, adding a bit of drama to the scene.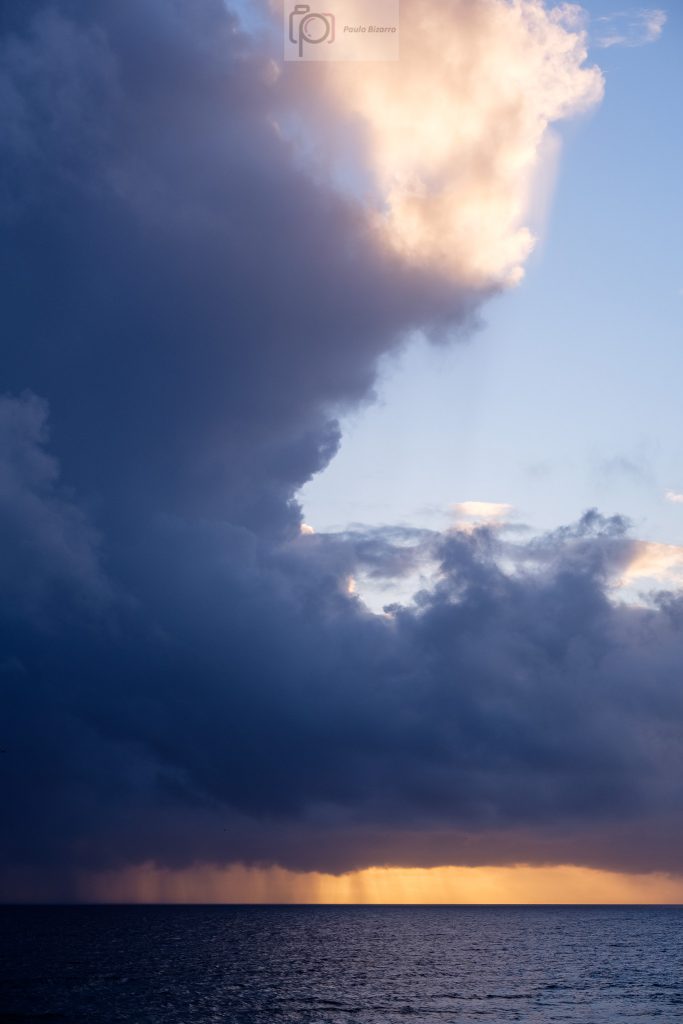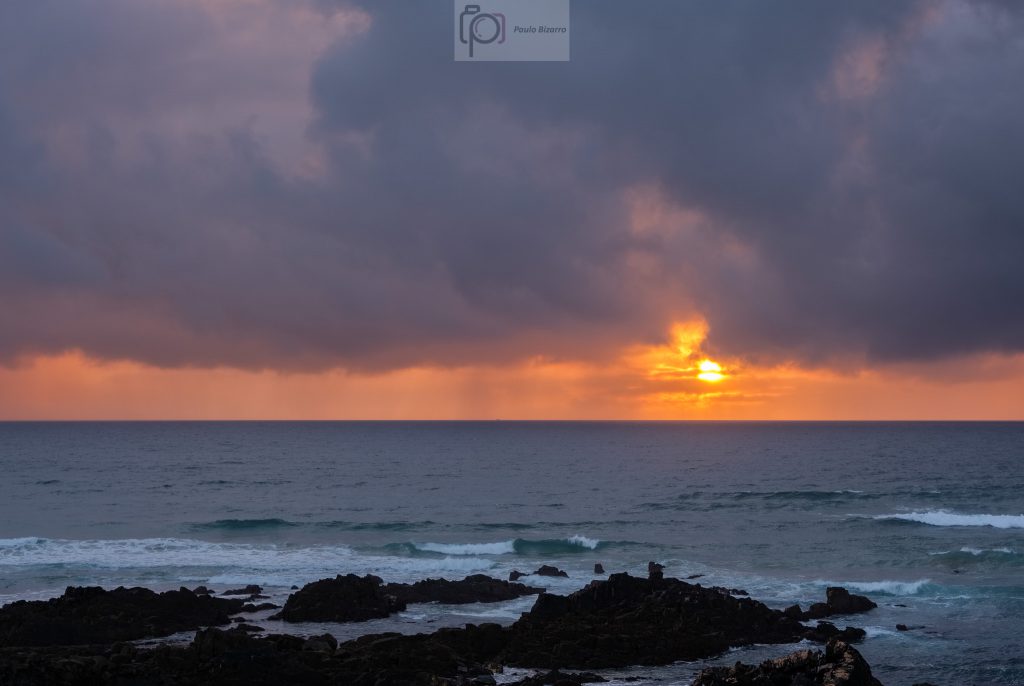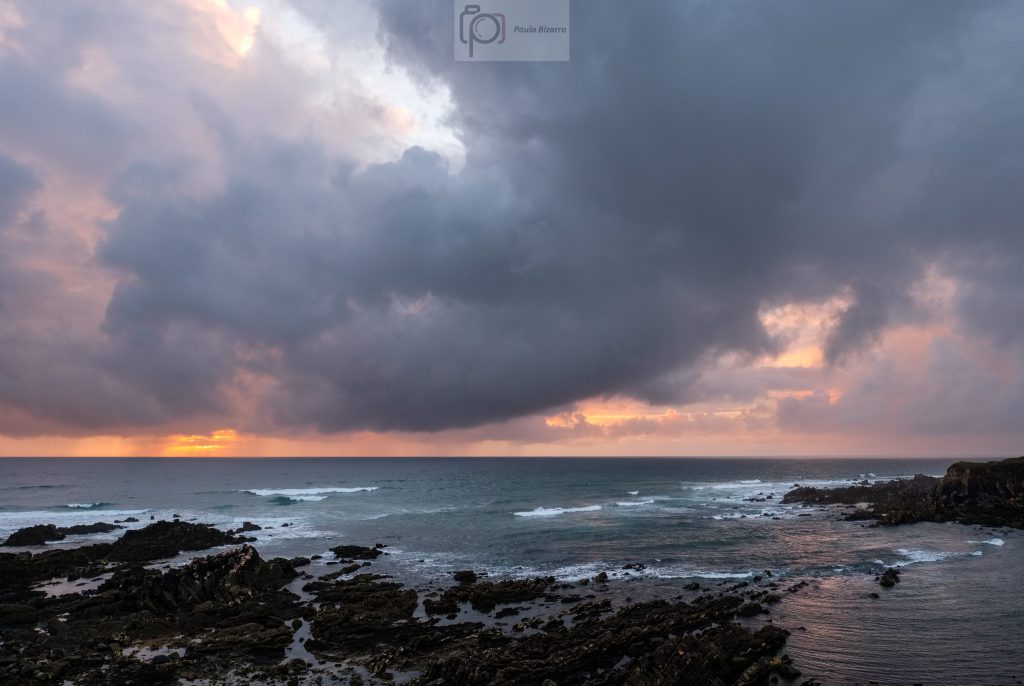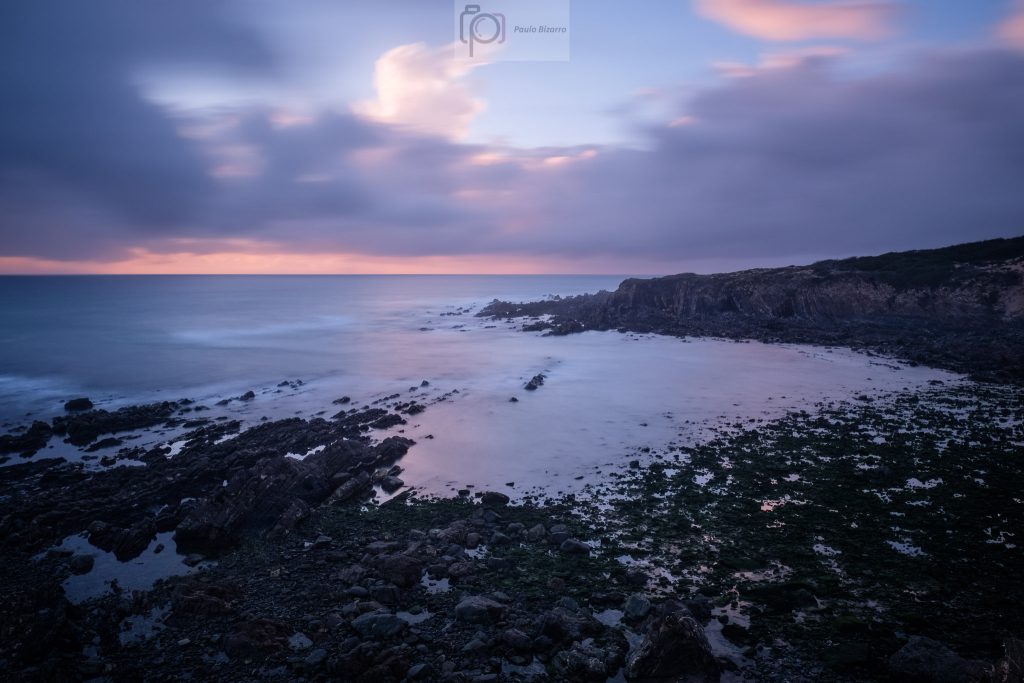 I walked back to the car park near Almograve beach already at night, but I was glad to have visited this location with such interesting weather conditions. No matter how many times I return to this area, I often come back with some new interesting photos. And if not, I always enjoy walking along these dune trails.