Whenever I find an interesting and new location, I always plan to visit several times. This was the case with a famous shipwreck near Milfontes, in Portugal's southwest coast. For more than 20 years, there is a Dutch cargo ship being pounded by the waves in a small rocky beach. This makes for a picturesque subject, set against a scenic coastal background. This time of the year, without the summer crowds, this stretch of still pristine coastline is well worth visiting.
I visited the place for the first time in October last year, to get a feel for the location, and to scope potential viewpoints and compositions. With the sidelight from the approaching sunset, I grabbed a few interesting photos of the now-rusted ship. These are some photos I made back then, including a panorama of Milfontes.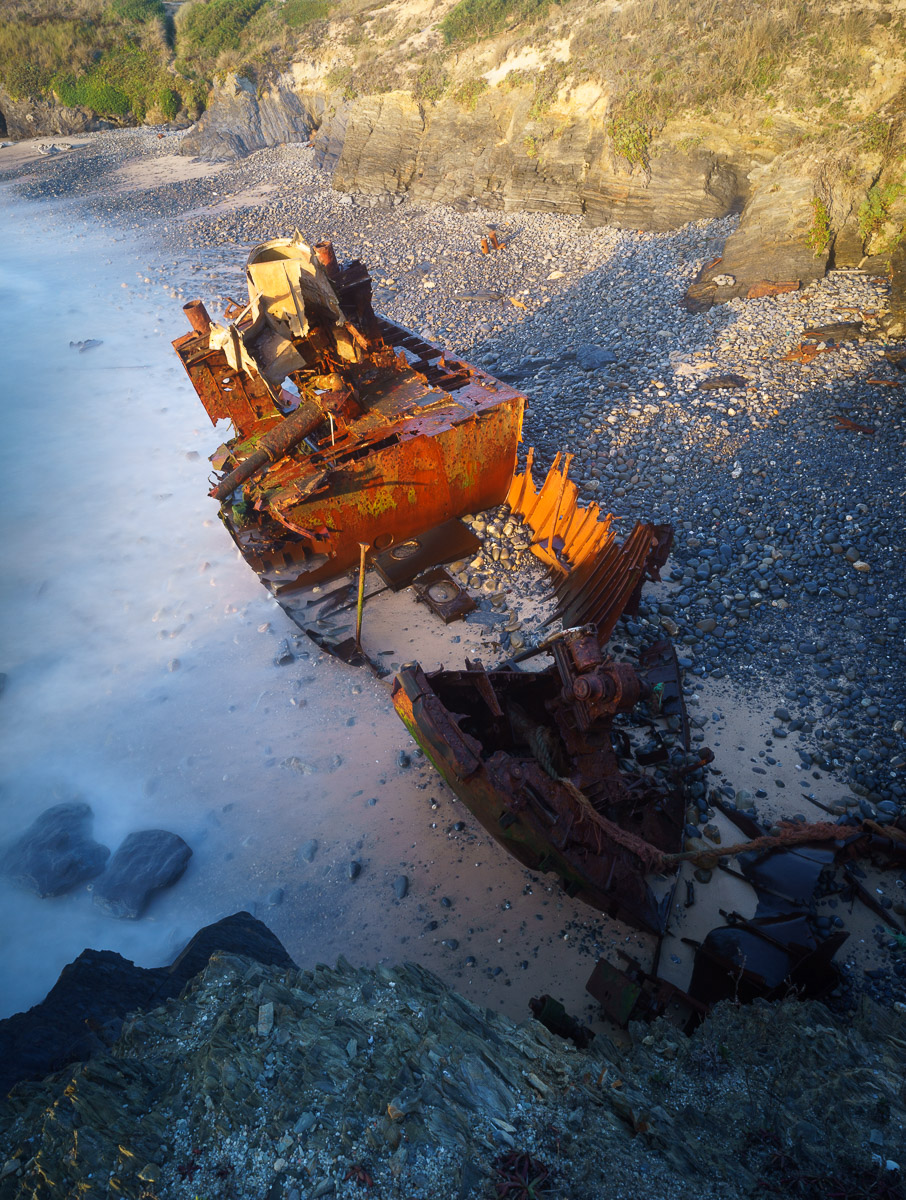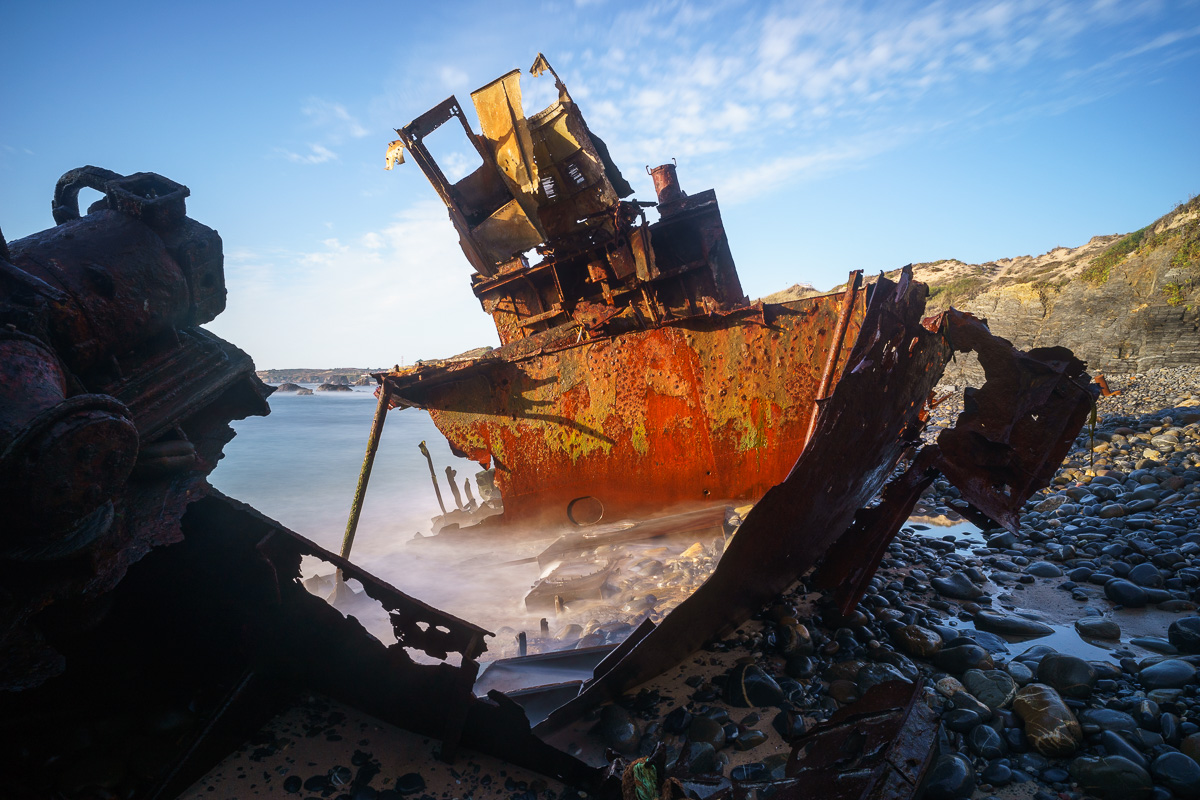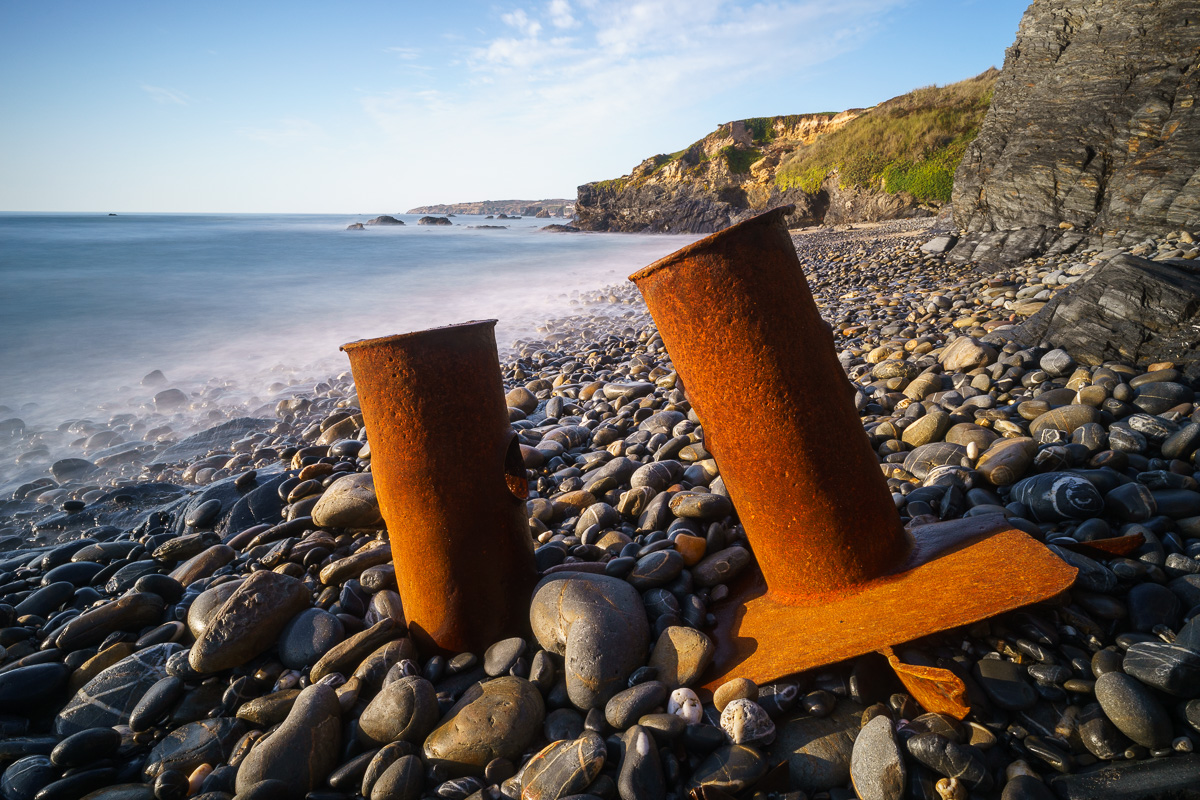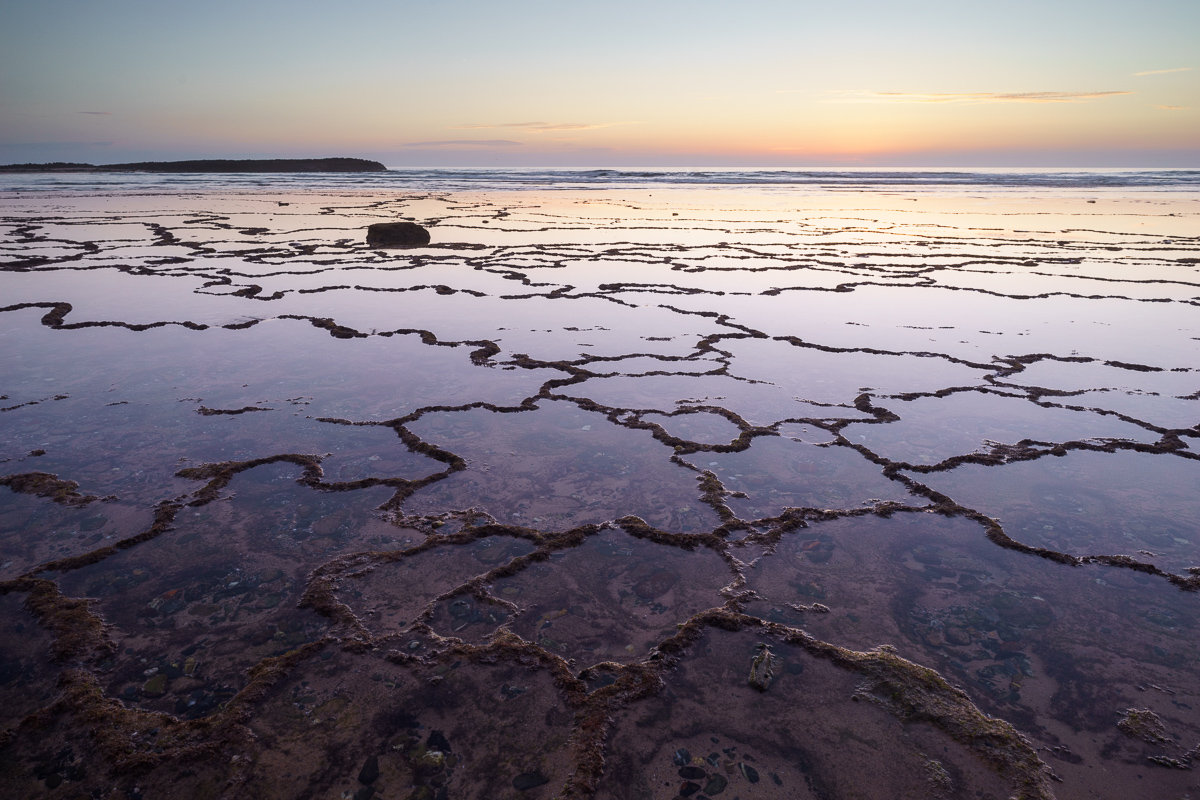 I made a mental note back then to return during the winter, at the blue hour before sunrise. The occasion arose last Sunday, on a very cold January morning… the small beach is easy to reach, within walking distance of the small lighthouse of Milfontes, where the path starts. I was carrying a small backpack with my Sony A7II and FE 24-70 f4 zoom lens, a light and versatile high quality combination. Sure, the zoom lens is not bitingly sharp in the corners like the Loxia or Batis lenses, but then, it provided the advantage of not having to change lenses with frozen hands… a big plus in my book!
Thanks to my early visit, I could set up the tripod quickly in selected vantage points, and started shooting some long exposures. The first one, after some calculations, was about 7 minutes long; plus, another 7 minutes for the in-camera long exposure noise reduction. So, I had about a quarter of an hour to check the news on my mobile.
From then on, it was smooth shooting all along, trying different framings of the pebbly beach and the shipwreck. I was packing to go back to the car park, when I noticed a fog bank developing at the river Mira estuary; this seemed like a fantastic and unexpected opportunity, so I hurried back along the dunes. Thankfully, the fog lasted for another 30 minutes or so, and I could grab some more interesting photos!