In the first week of December we had a few bank holidays in Portugal, so I drove south to spend some days in Longueira, on the Alentejo coast. During the weekend, depression Dora hit the country, with heavy rain and strong winds. Even under such conditions, there is always the chance to go out and take some photos. That is what I did during a Saturday afternoon, near the Cabo Sardão area.
From my house it is only a short drive to the lighthouse of Cabo Sardão. The weather was changing quickly, with heavy showers alternating with sun spells. I know the area quite well, so I decided I would walk along the coastal trail for a round trip of about 8 km, or a couple of hours. I simply grabbed the Fujifilm X100V and the tripod, plus a raincoat of course.
The coastal trail that passes through Cabo Sardão is part of the Rota Vicentina. From this point, it is about 20 km until the next village to the south, Zambujeira do Mar. The coastal region here is characterized by short vegetation and rocky Palaeozoic cliffs with many tectonic folds. A true natural haven, part of a protected area. Now and then the clouds would break, and a golden light would illuminate the cliffs and the sea. It was simply a question of sitting down and enjoying the quiet surroundings, with the land being buffeted by strong winds and crashing waves.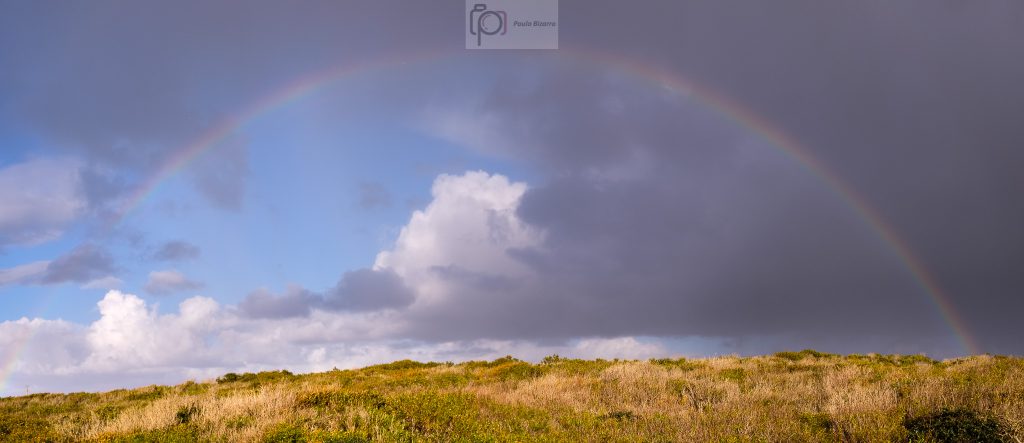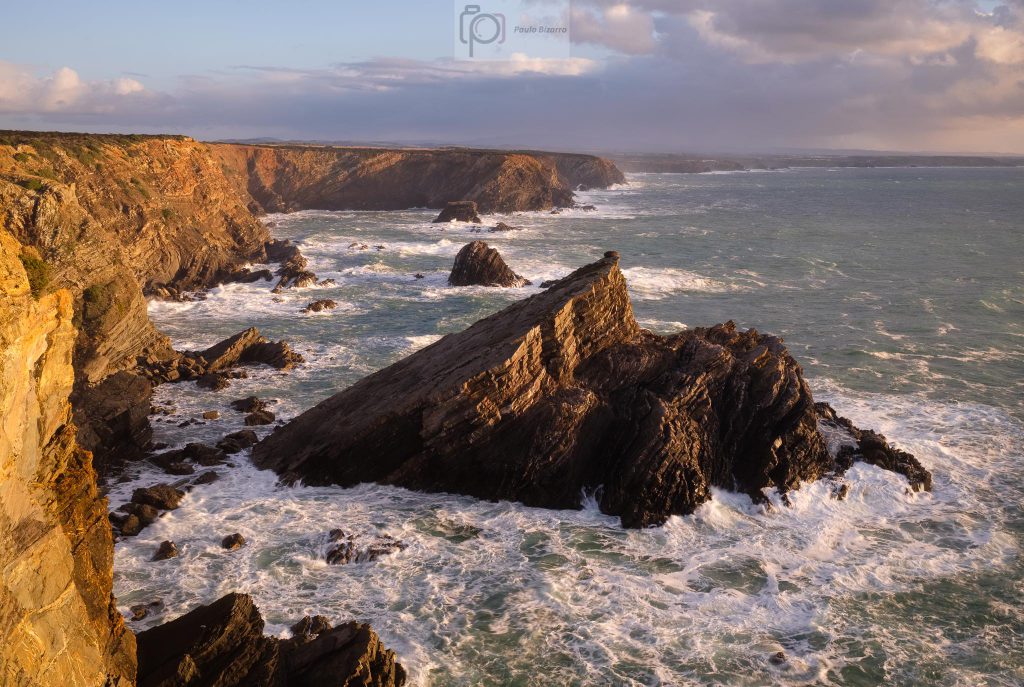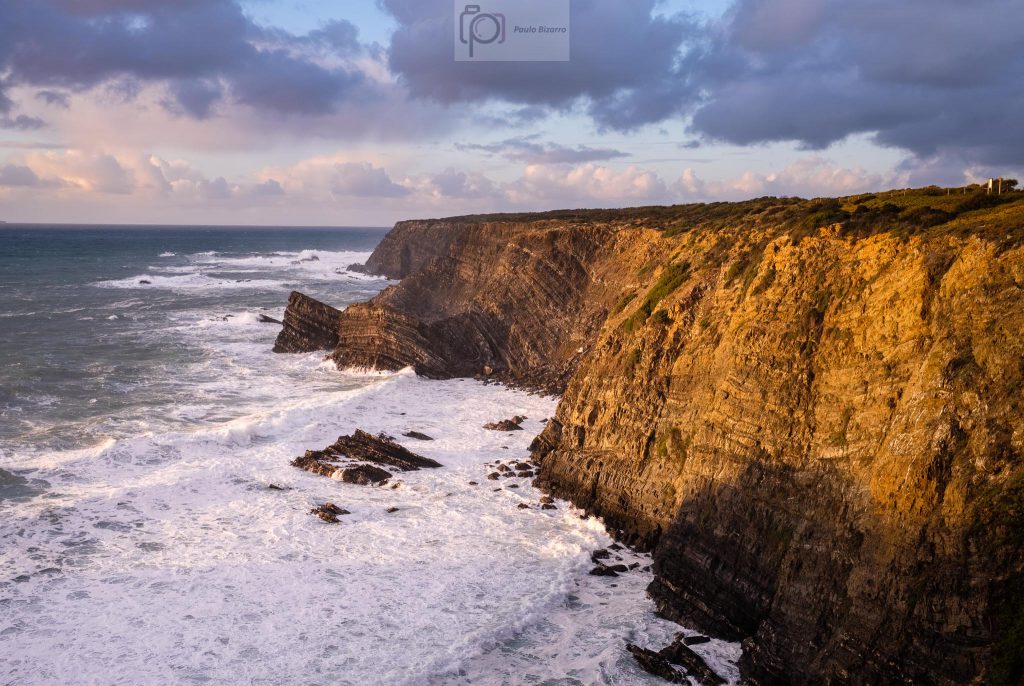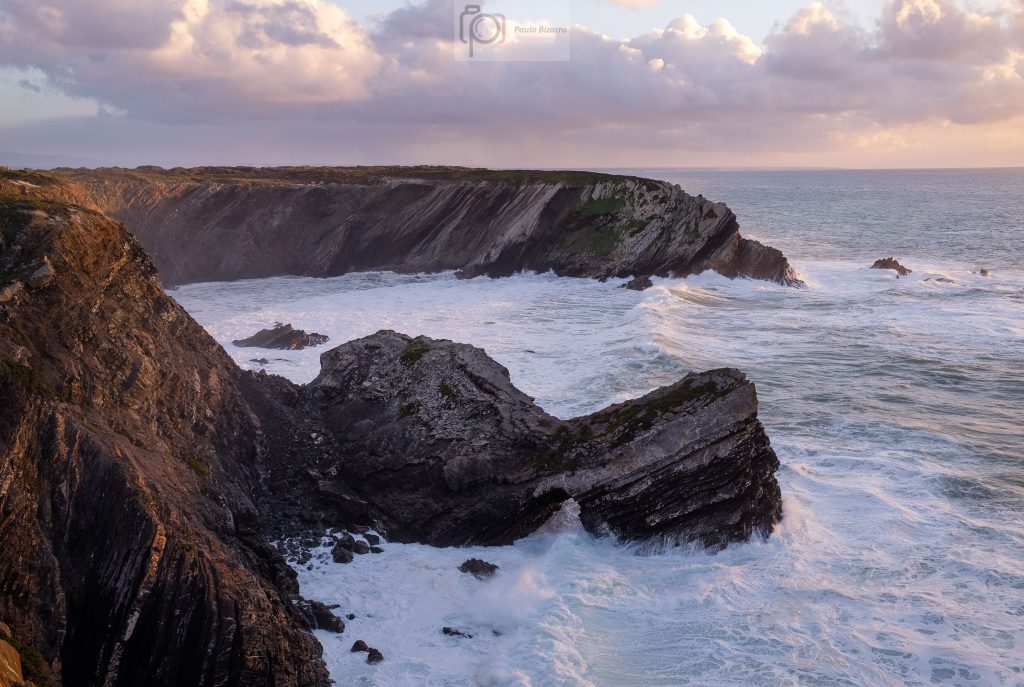 It was a wonderful walk, graced with great but elusive light.