The coastline between Almograve and Vila Nova de Milfontes is characterized by sand dunes, rocky cliffs, and small secluded beaches. It is a beautiful area, which can be walked easily along one of the sections of the Vicentina Trail. Even though it is a place I have visited and photographed many times before, I never tire of going back. This time around I planned to visit during low tide at sunset, to be able to access some locations where the wonderful geology exposed along the cliff faces can be seen.
After parking the car in Almograve beach, the trail follows the coast to the North. There are many interesting subjects to photograph, be it the vistas over the successive beaches, or the small flower clusters that populate the dunes.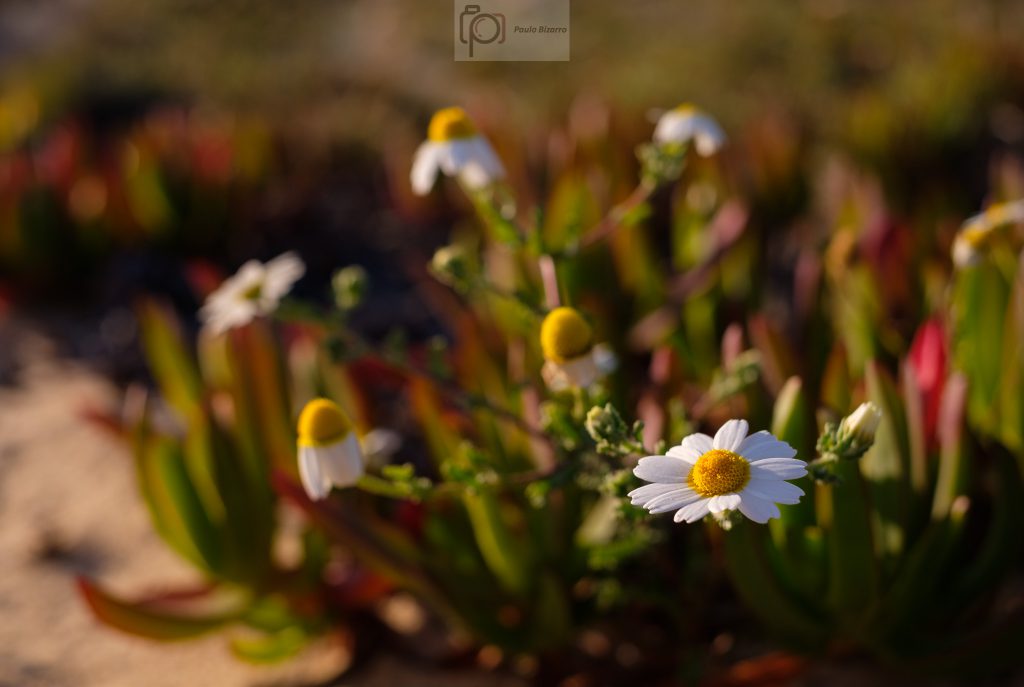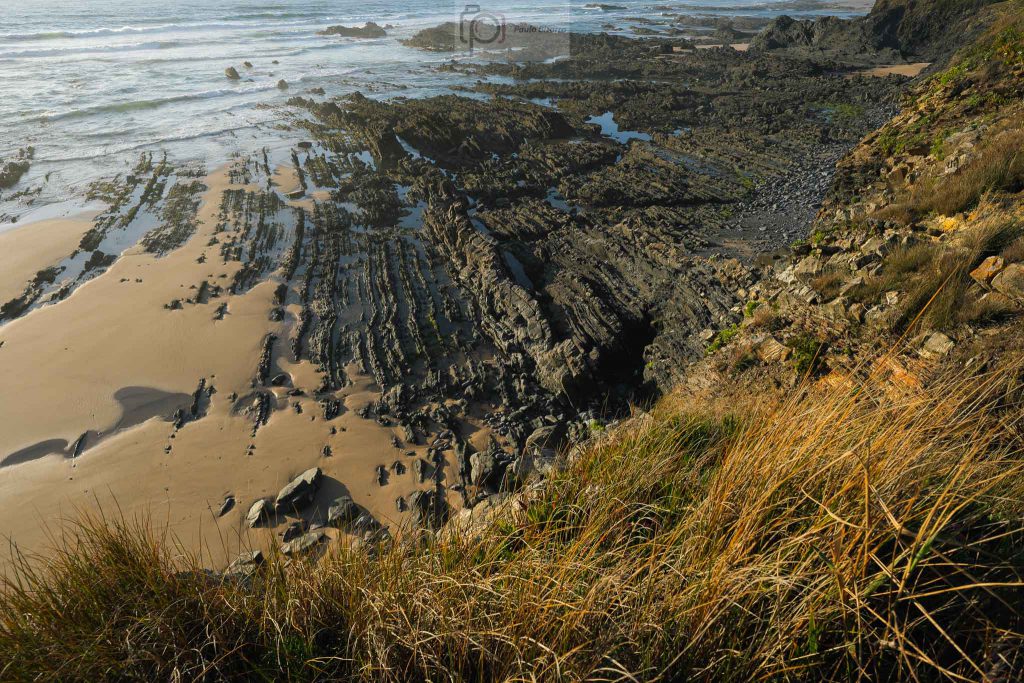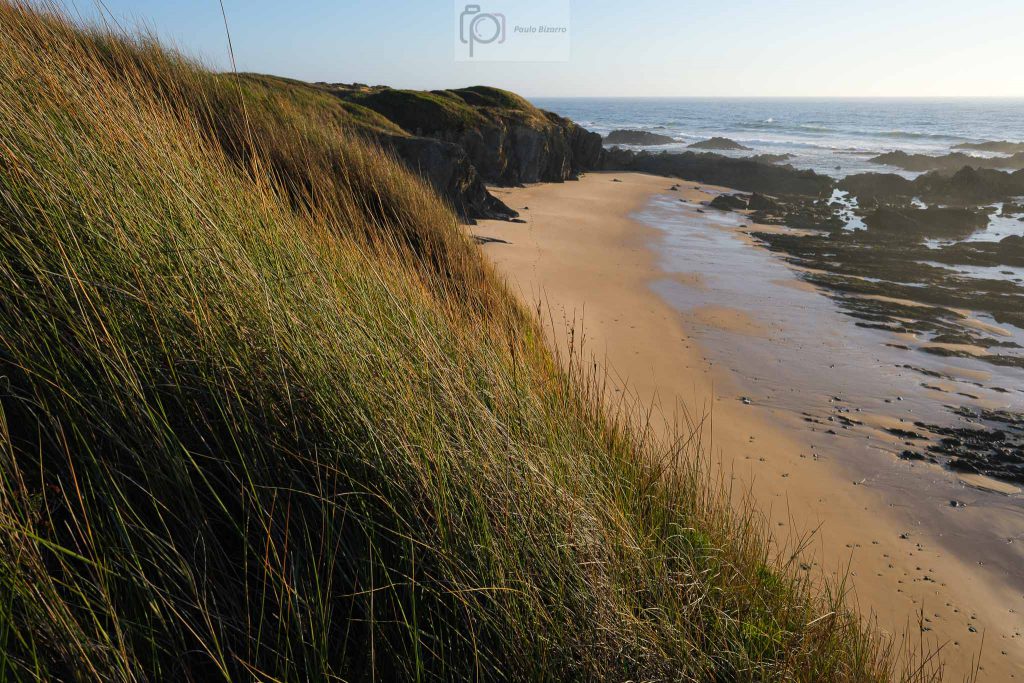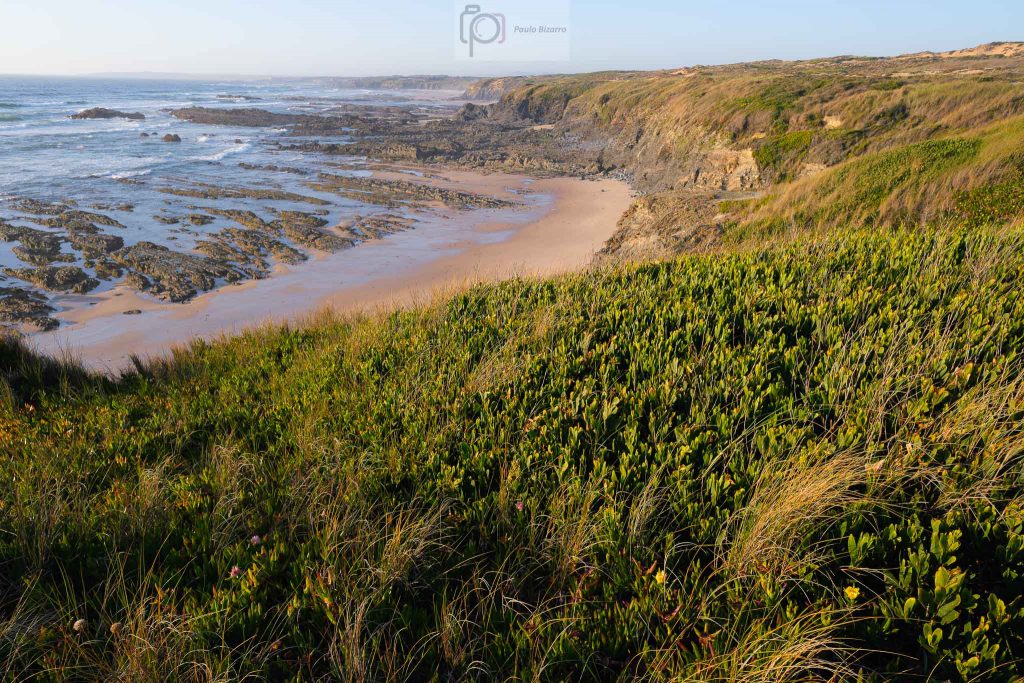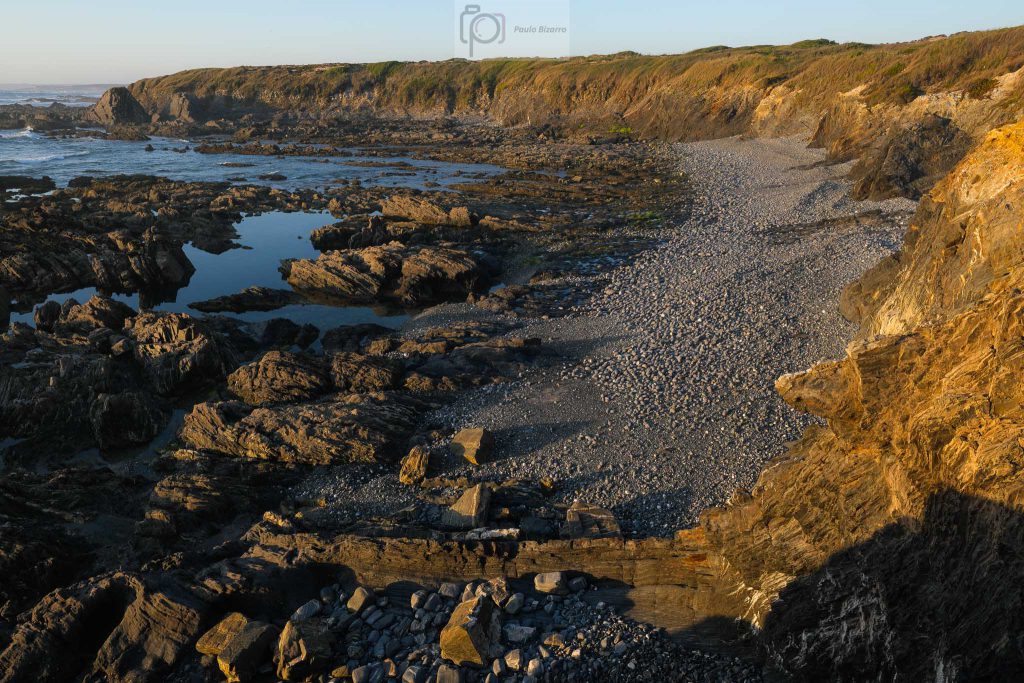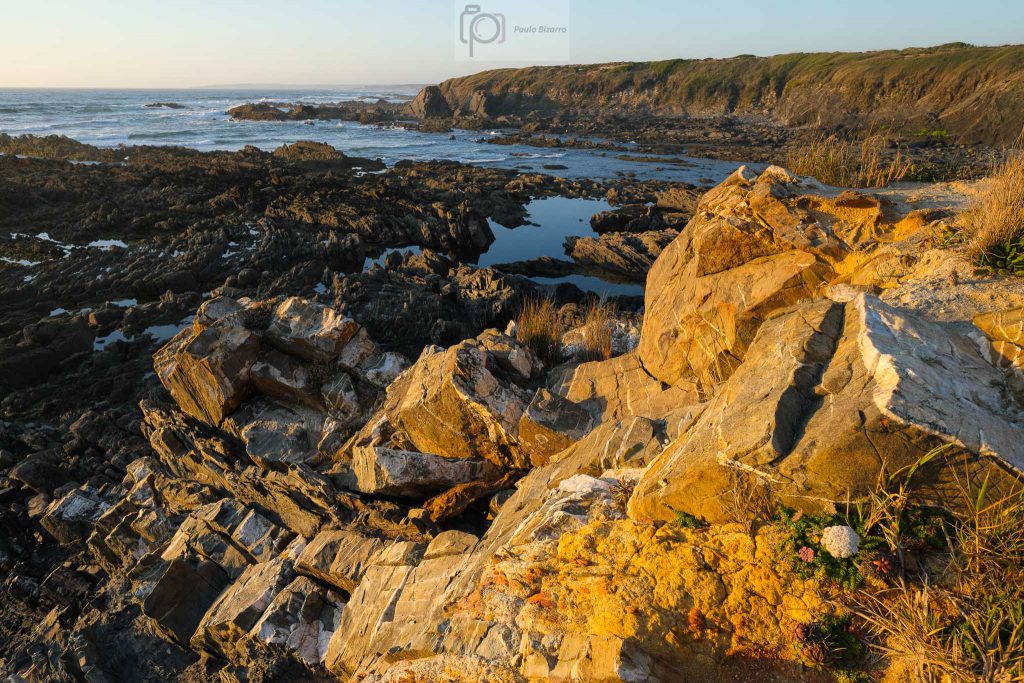 At this late evening hour, there was no one else along the trail, and the sense of tranquility was pervasive. However, with the approaching sunset, I made my way back to photograph the rock outcrops in Foz beach, close to Almograve.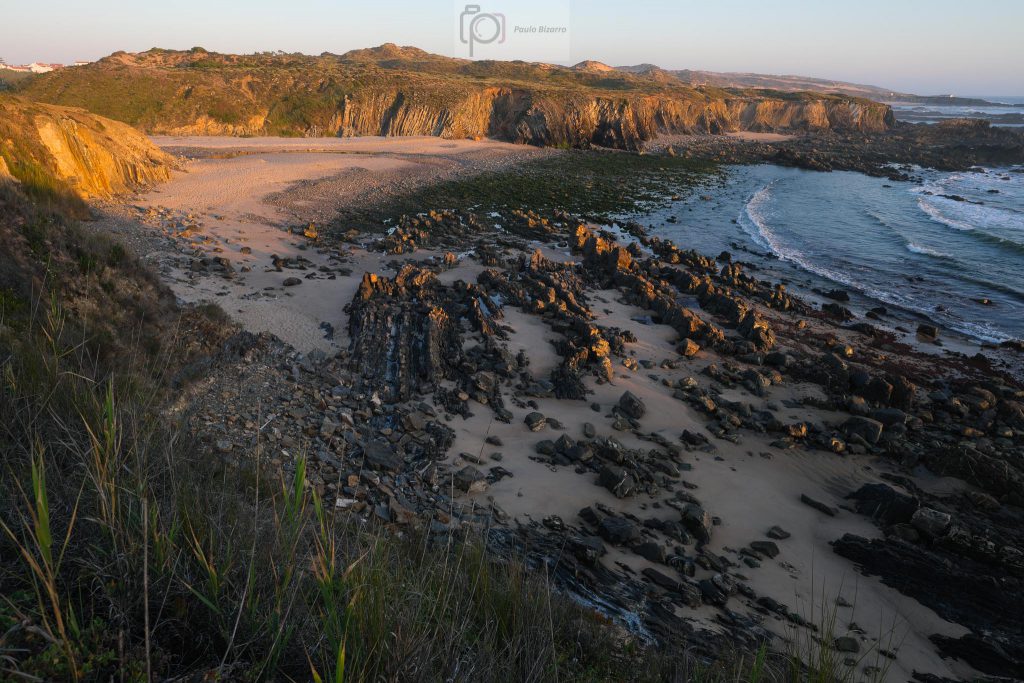 Thanks to the low tide, I was able to reach some locations from which the views towards the rock outcrops are really nice. I am a geologist, so being able to combine my professional interest with my favourite hobby is an added bonus. There are many folds of various types, plus several exposures of fractured rocks, all bearing witness to the tremendous tectonic forces that have shaped the area.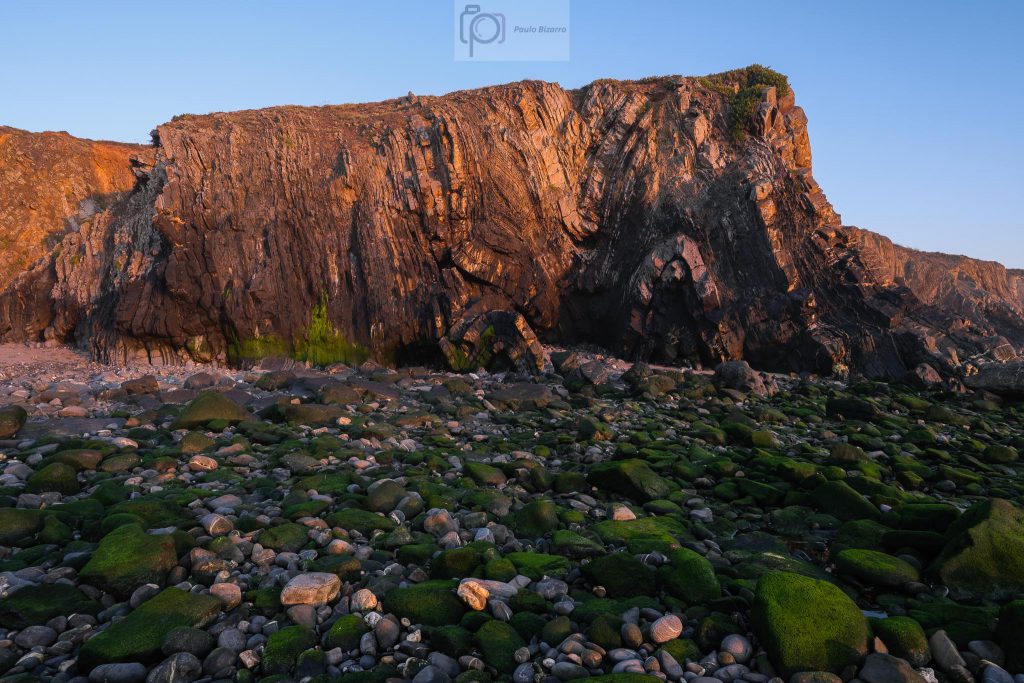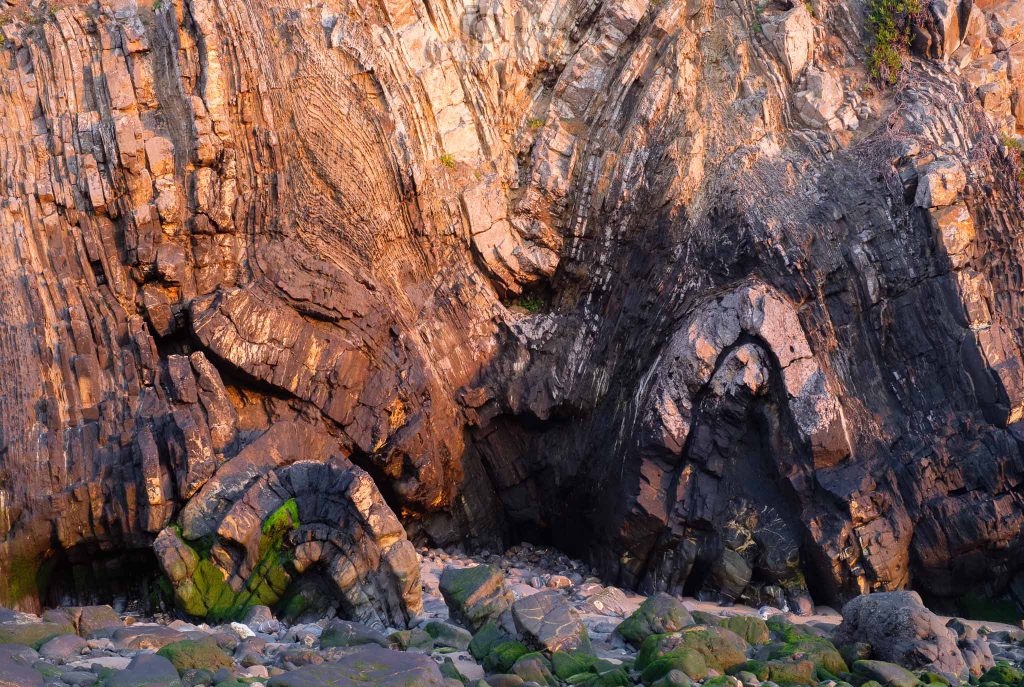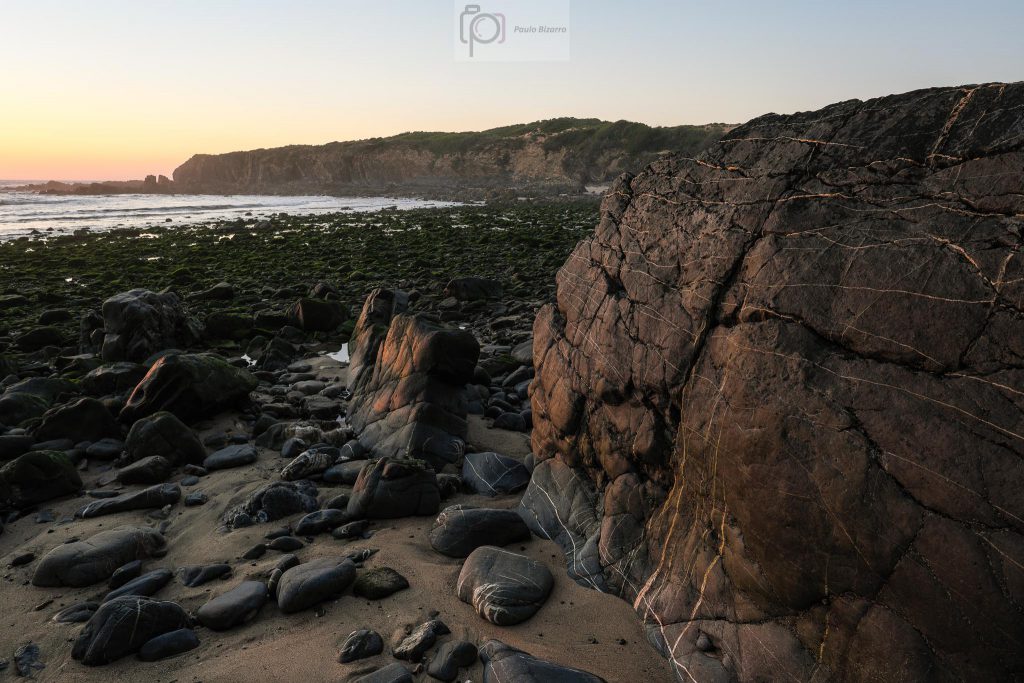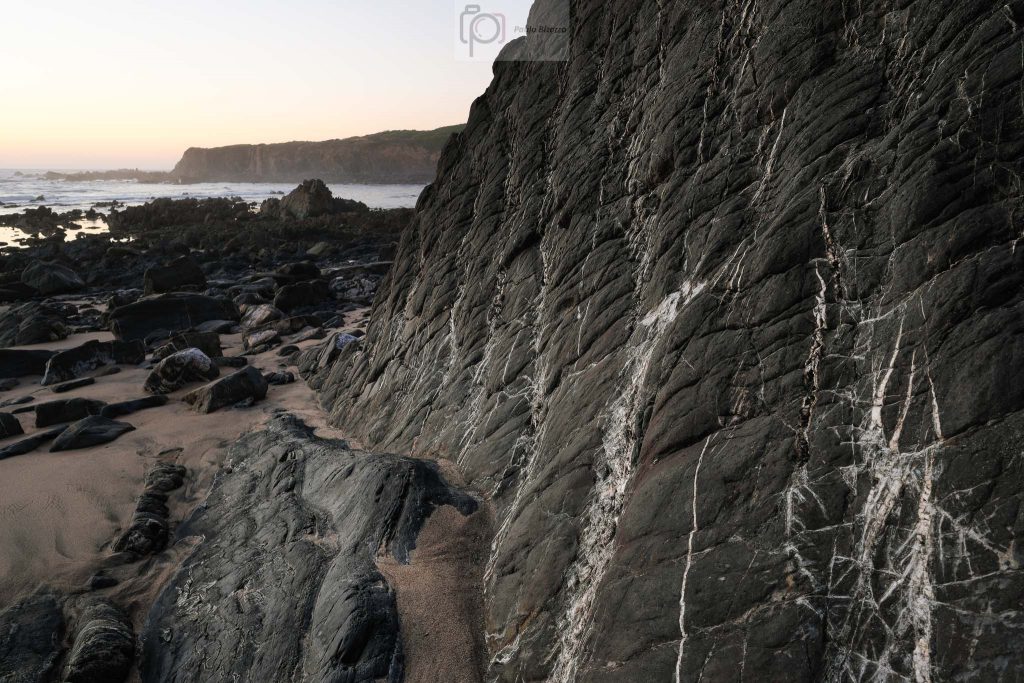 The low tide also exposed the algae covered rocks, and I took the opportunity to photograph some of them. They were a most vivid green colour.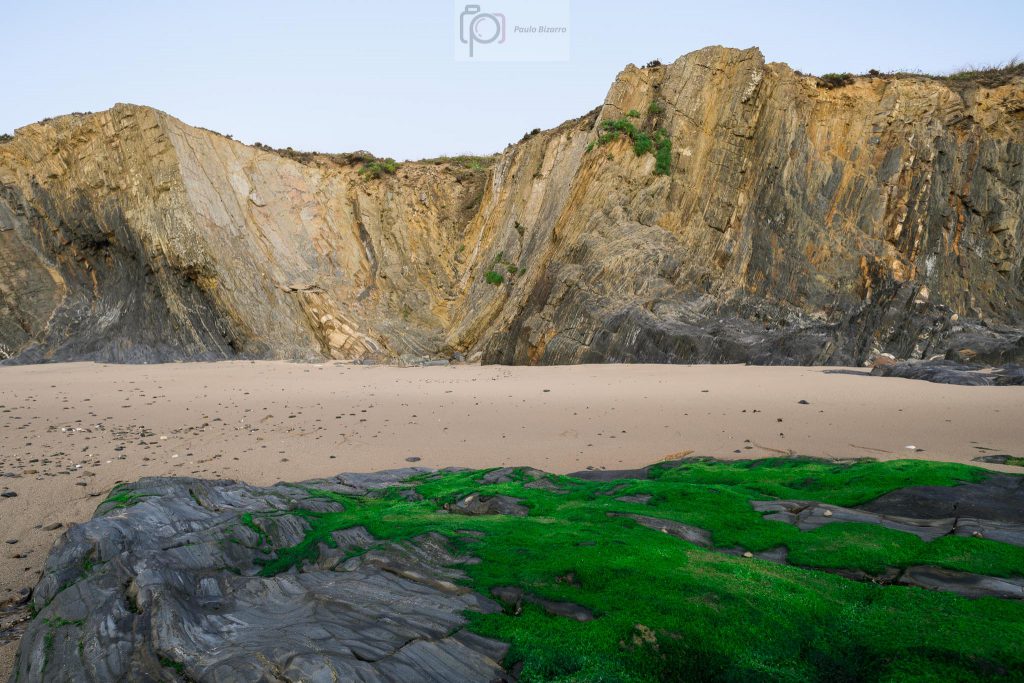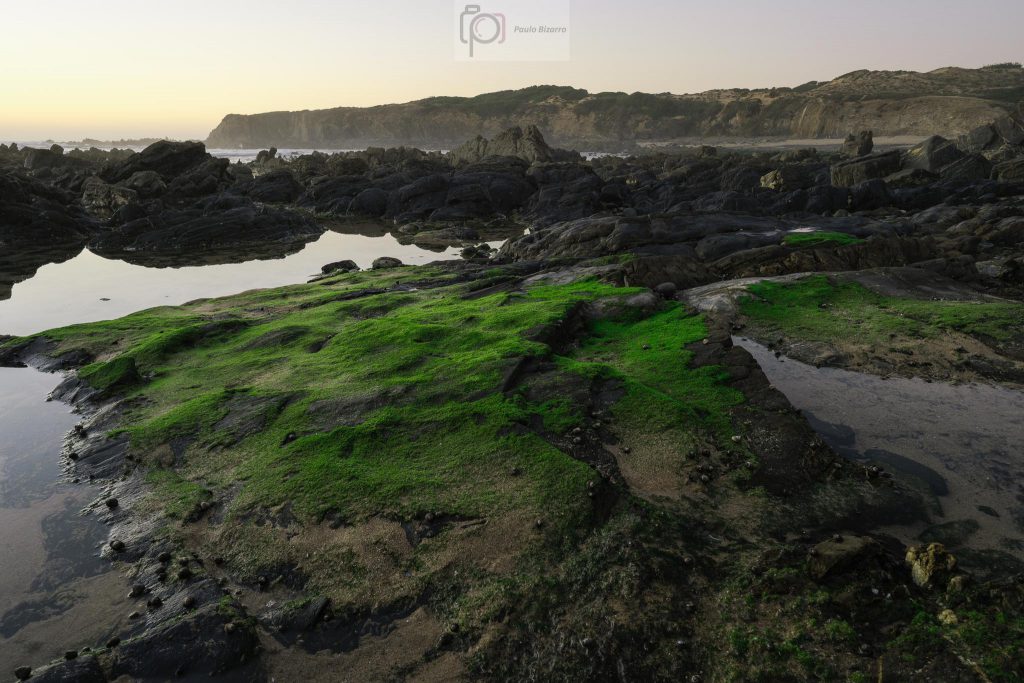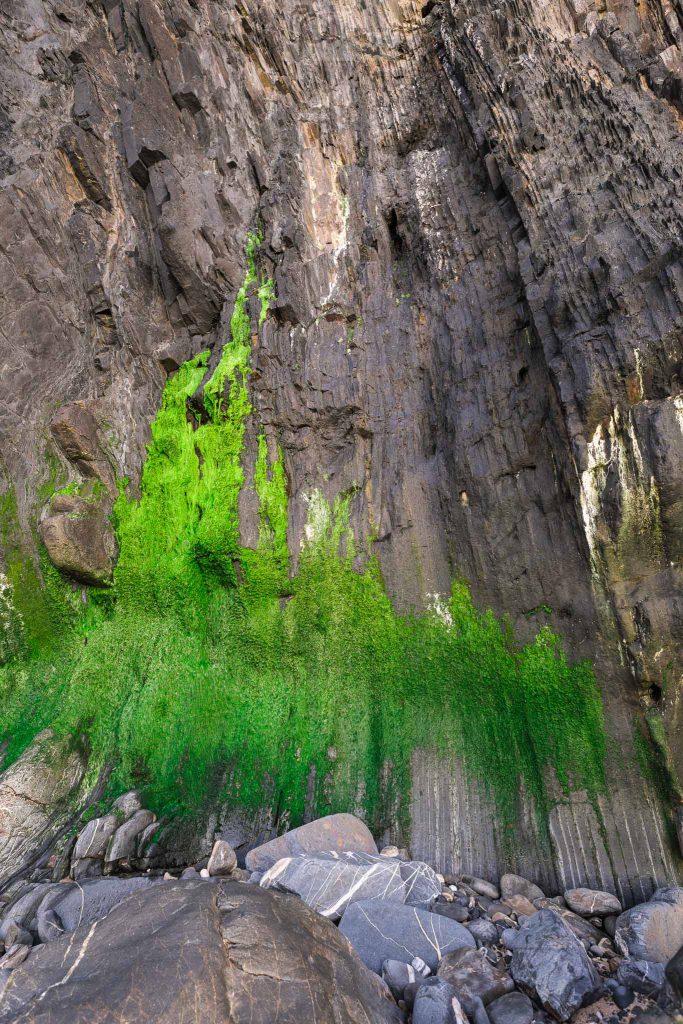 I stayed in the beach until it was dark, simply enjoying the experience of being there. Most of the photos were taken with the Fujifilm X-E4 camera and Fujinon 14mm f/1.4 lens; the wide angle lens is quite appropriate to the near – far compositions that I like to photograph.