The Odeceixe beach is one of the most popular ones in SW Portugal. In fact, a few years ago, it was awarded the prize of "best beach with cliffs" in a "7 wonders contest". Located at the estuary of the river Seixe, it is characterized by a large body of sand. Where it faces the ocean, the sea can be rough, with tricky currents; the more protected river side is excellent for families and small kids. I hadn't visited this beach for several years, but recently I had the chance to spend a nice afternoon in there. The name Odeceixe originated from the Arabic, with "ode" coming from "wadi", or river.
To get to the beach, you pass through the picturesque village of Odeceixe, with its windmill in the top of a hill. Last August, the area suffered a violent forest fire, so the surrounding landscape is still covered by burnt trees and dark soil. It always saddens me when something like this happens… close to the beach, there are a few houses that hug the southern cliffs; here, you can find numerous cafés and restaurants, plus plenty of accommodations to rent. These are busy all year round, especially with the local surfer community, and visitors walking the trails of the Rota Vicentina.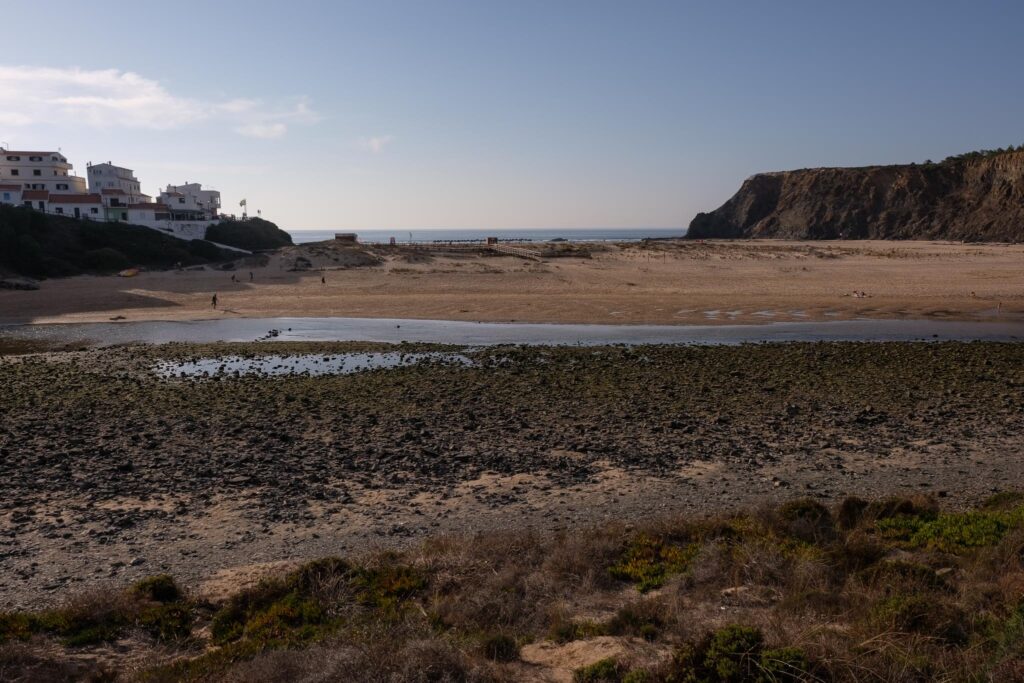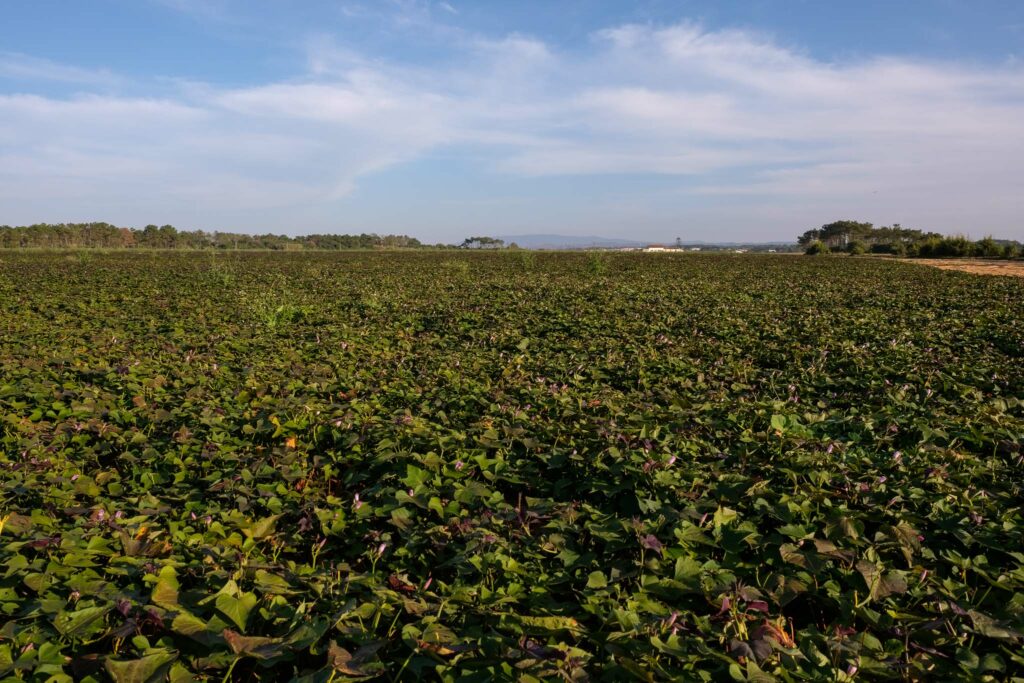 After spending a few hours in the beach, I drove to the northern margin of the river, where I left the car. From there it is possible to walk along part of the Rota Vicentina coastal trail, to reach the northern promontory. This is where you will have the best view of the beach. I spent the next hour or so, until sunset, taking many photos. You can appreciate how the interaction between the river and the ocean has created the large beach, thanks to the accumulation of sand. After walking around for a while, I merely sat down and enjoyed the beautiful scenery and the tranquility.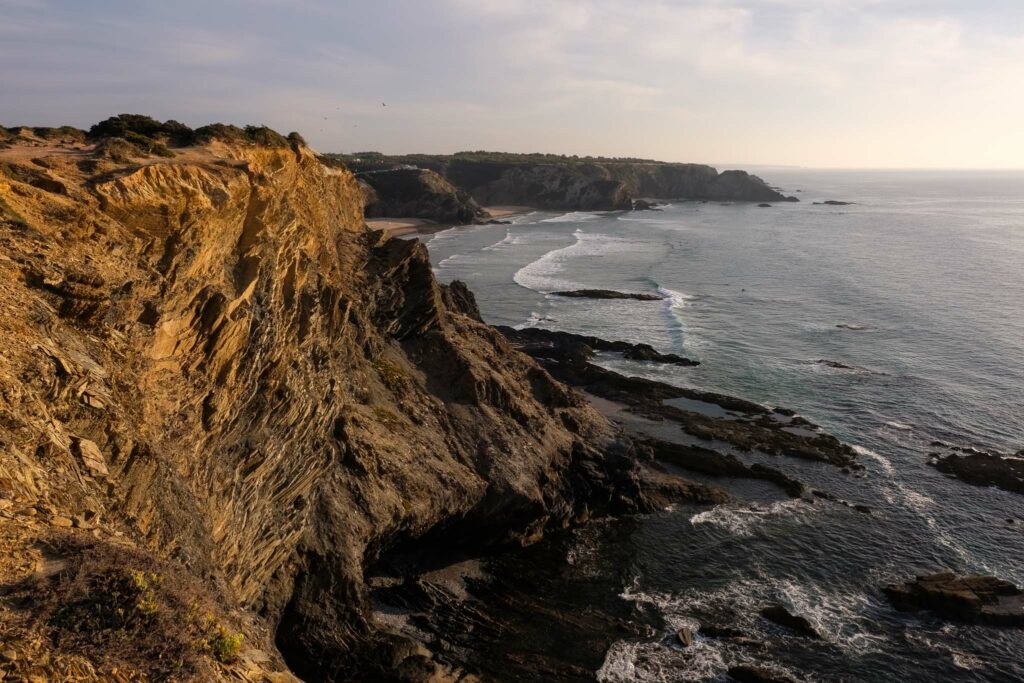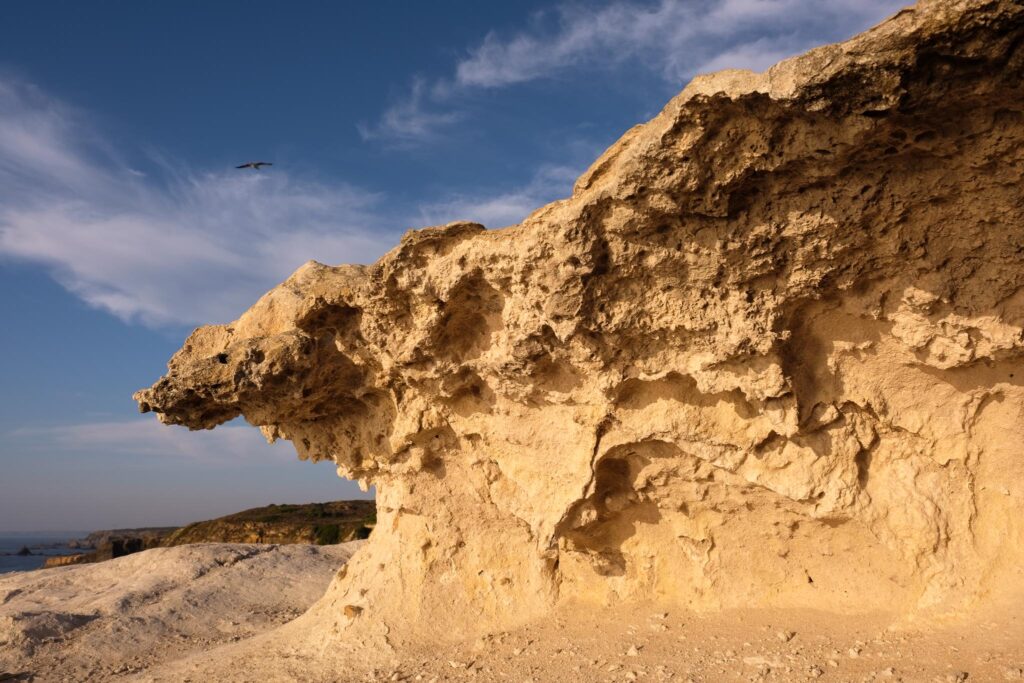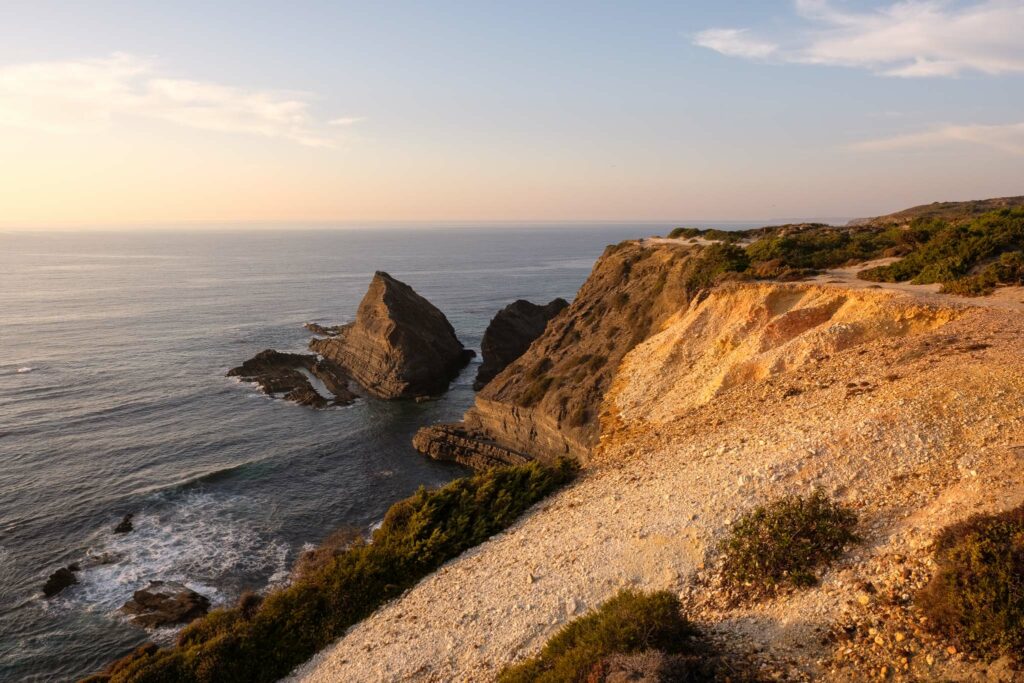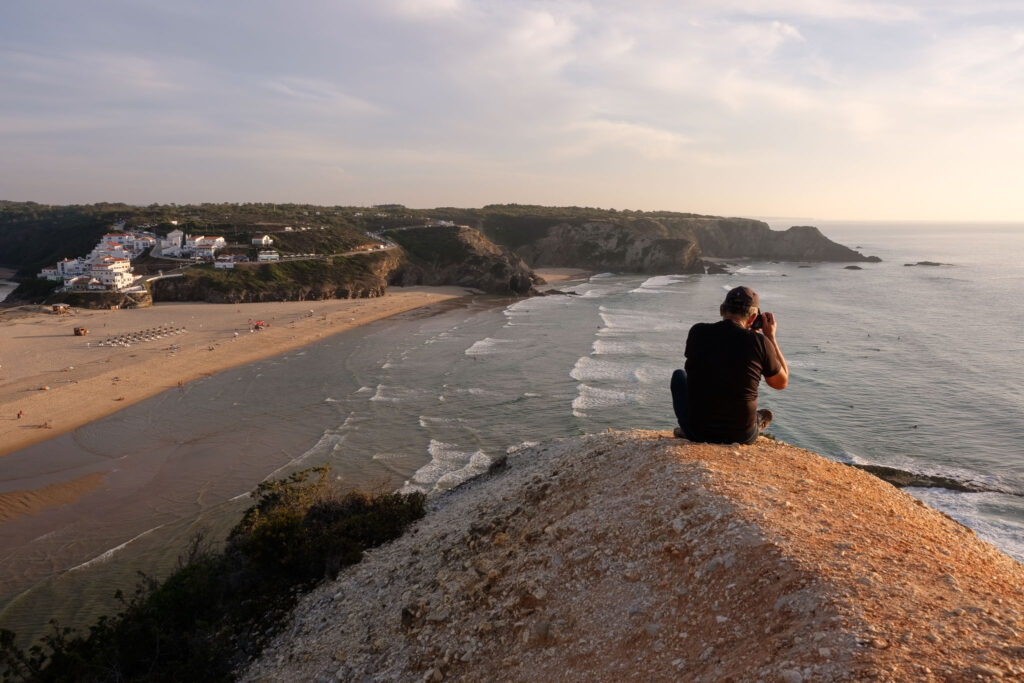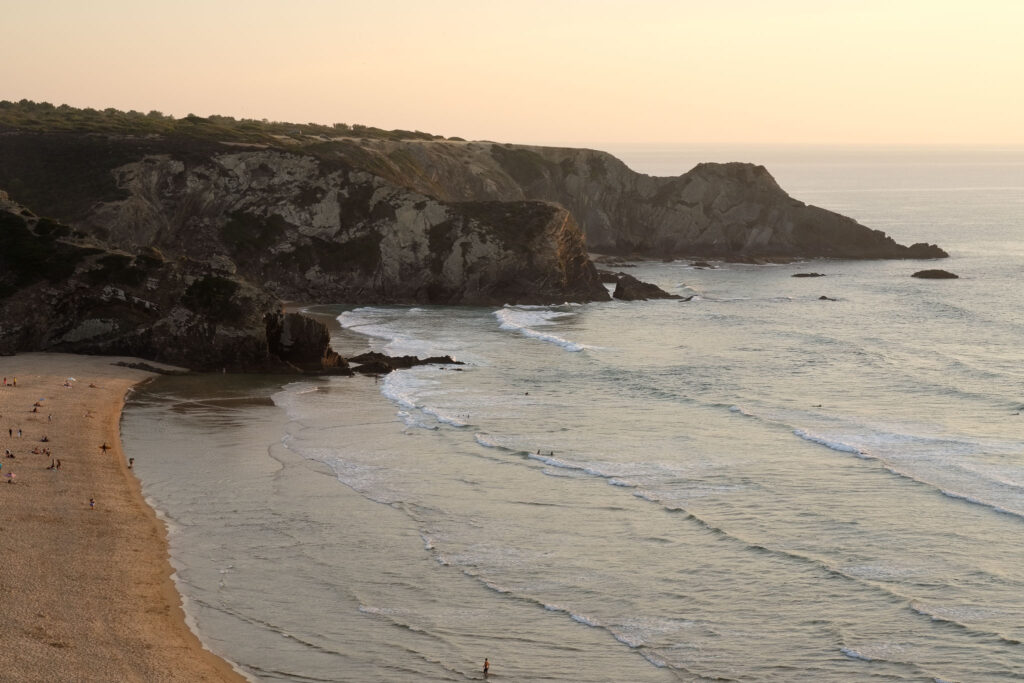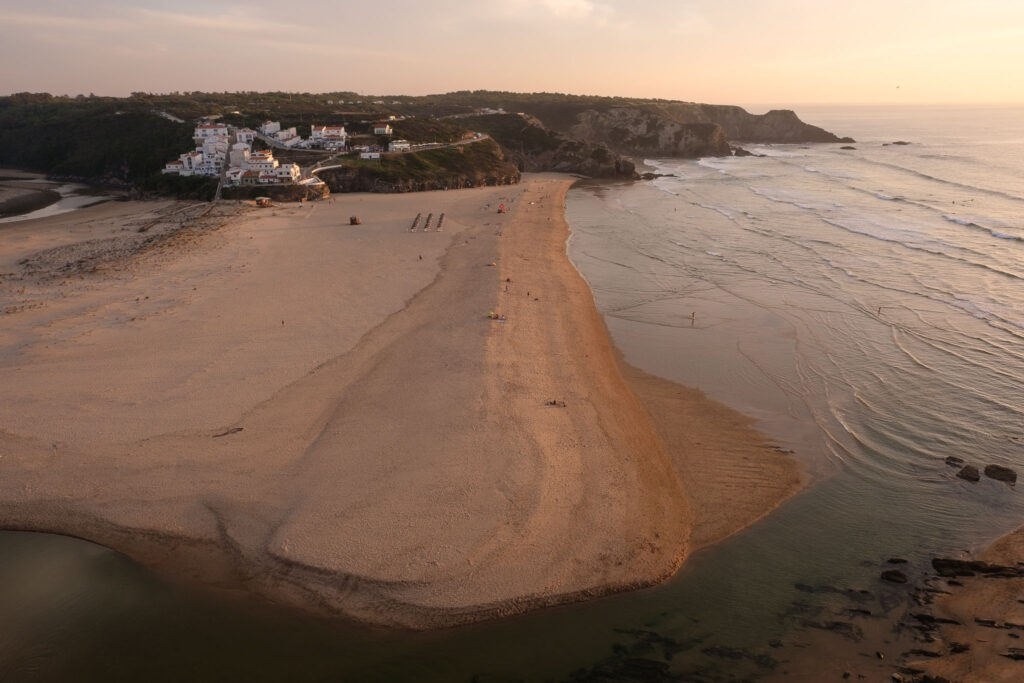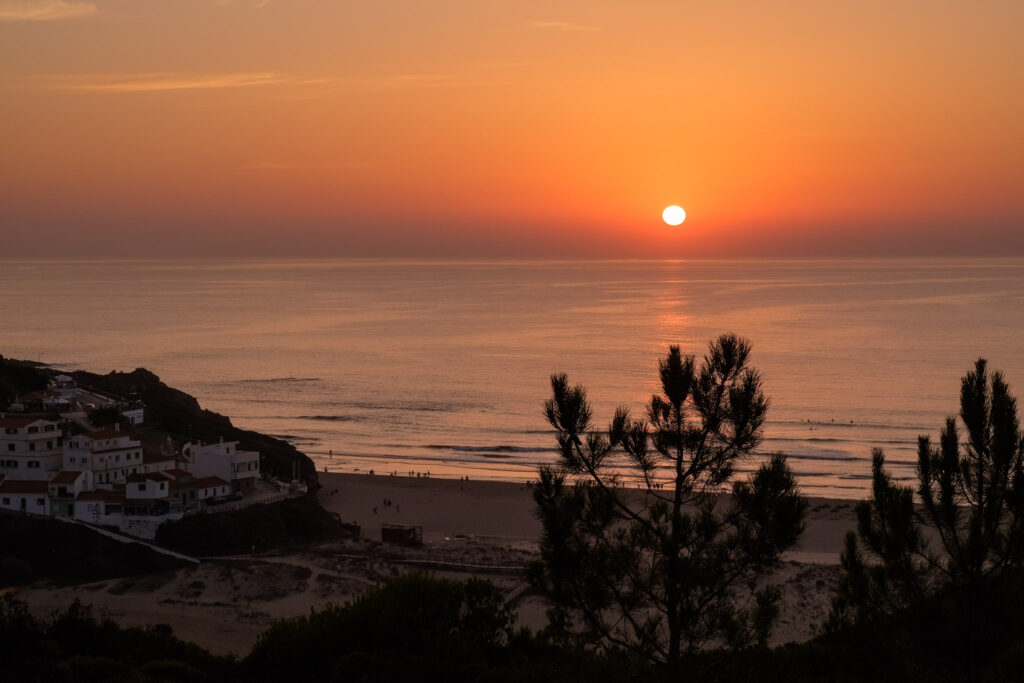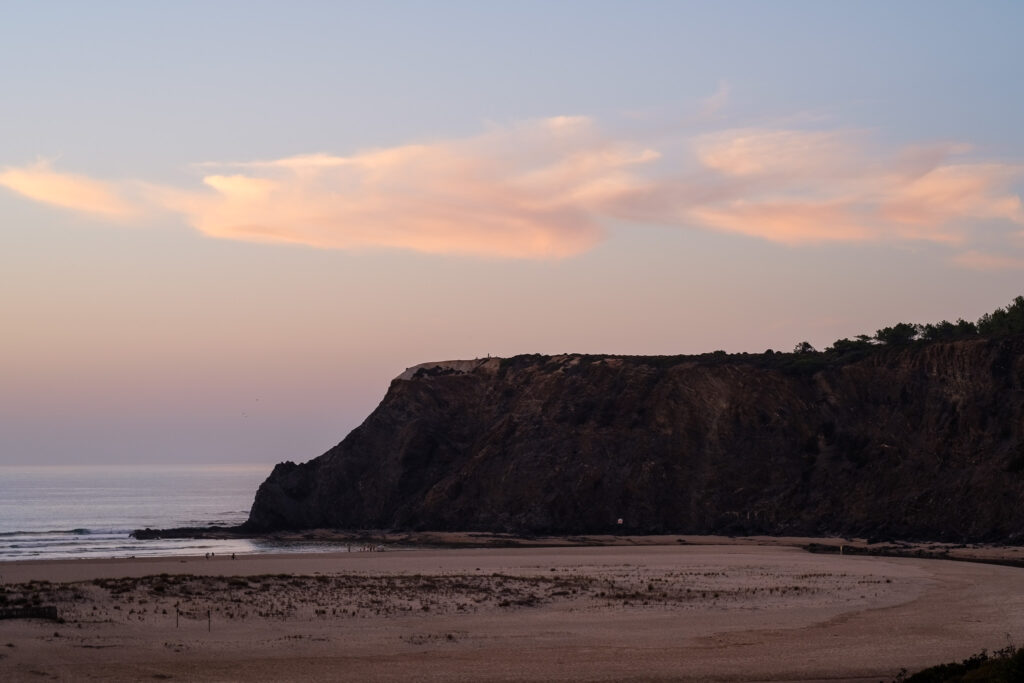 This is indeed a beautiful area, and I think the award was well deserved.