It is rare for me to visit this area, and not spend some time in the Cabo Sardão cliffs, simply to enjoy the place. The view along the coastline is magnificent, and sunset is special. It is common for both locals and visitors to gather and admire the scenery, as the sun slowly sinks into the horizon, bidding farewell to another day. In early October I took a few days off to spend some days in the region, and one of the afternoons found me once more in these cliffs.
I arrived about one hour before sunset, and took a stroll in the vicinity of the lighthouse. The weather in the beginning of Autumn feels like a hot summer, but the days are starting to get shorter, and the light has acquired a stronger golden tonality. There were some clouds in the sky, so I was hoping for some interesting color. While waiting for the sunset, I went to a few favorite spots of mine for some photography time; some of these locations are a bit more tricky to access if you are afraid of heights, so please be careful. All the photos were taken with the Fujifilm X-T5 camera and Fujinon 16mm f/1.4 lens.
I made a few photos to the north of the lighthouse, following the signaled path. There are several small hidden beaches that were completely empty. After that, I went to another location, facing the cliff, which offers the classic view of the lighthouse on the top, with the precipitous rocks descending into the ocean. Because there was no wind, it was safer for me to walk down a little more than normal, and thus obtain a more unusual angle over the scenery. I like how the lines from the rocky layers seem to guide the viewer to the distant lighthouse.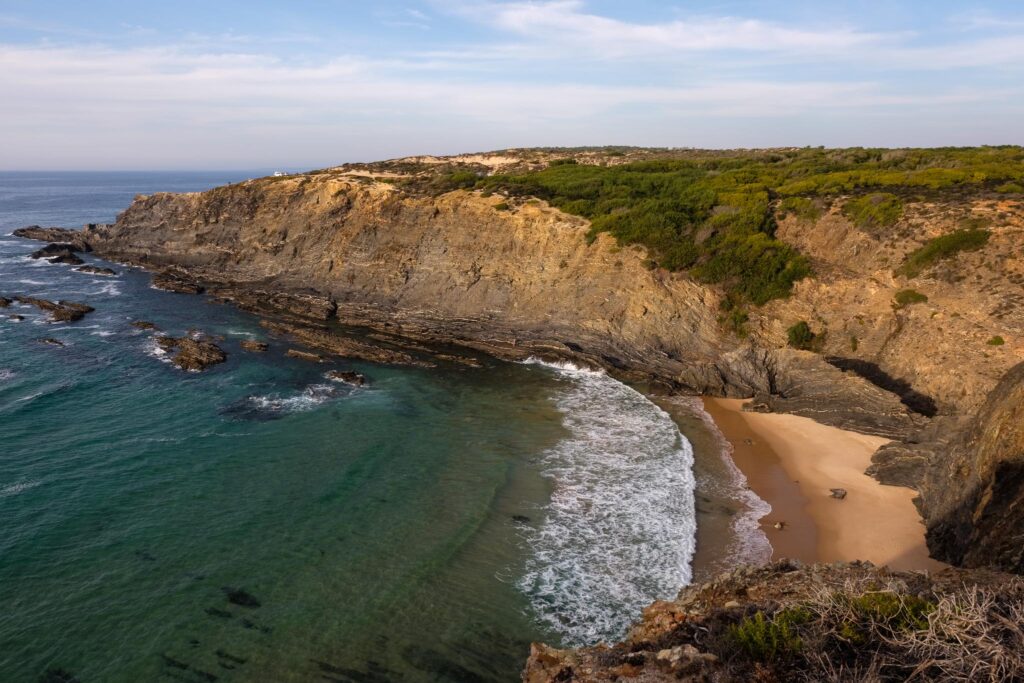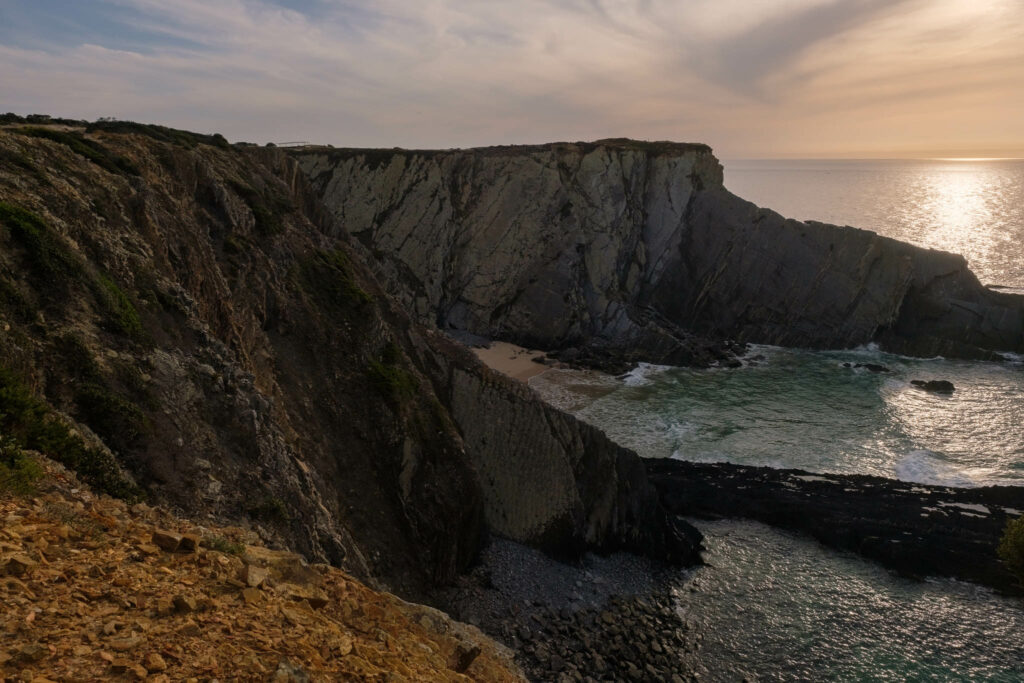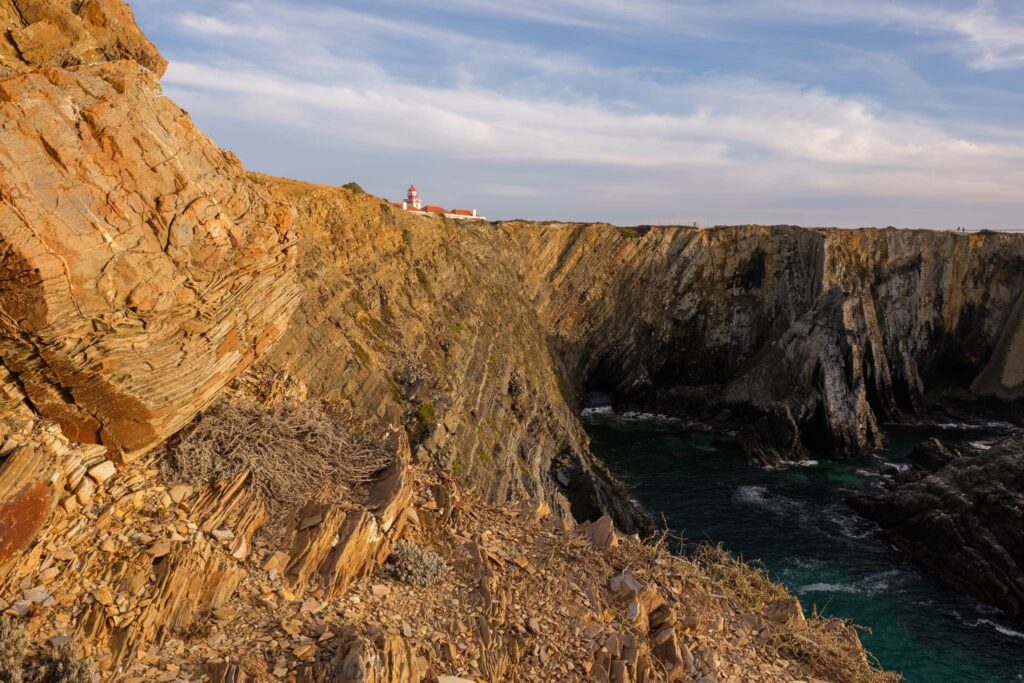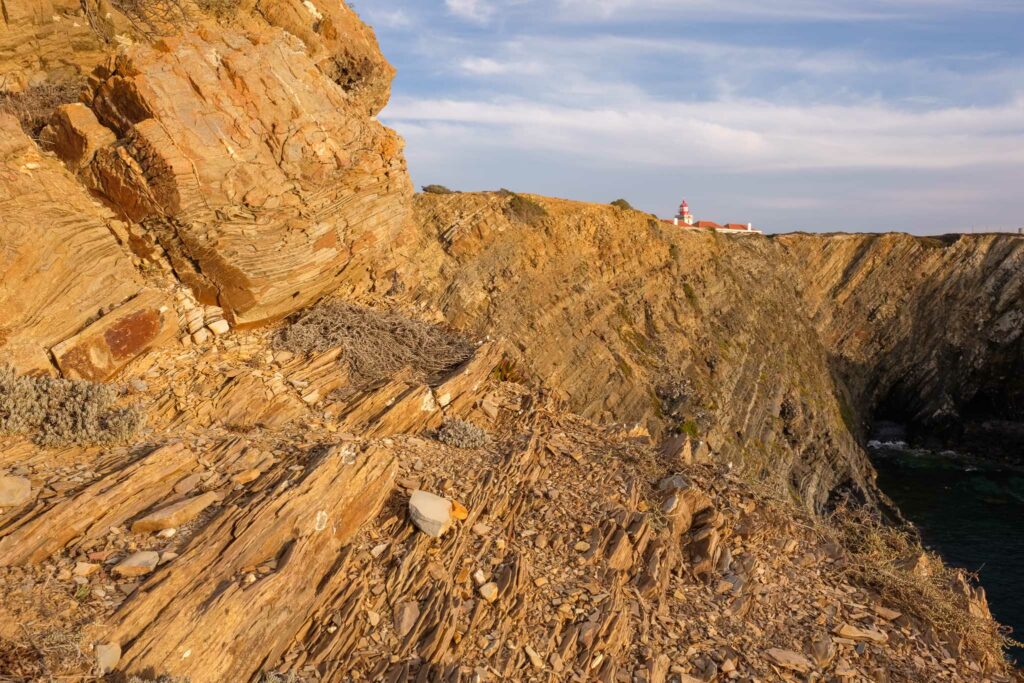 As the sunset time was approaching fast, I more or less remained in this location, but turned west. The clouds were reflecting interesting and rich warm colors. As the sun disappeared, the lighthouse keeper turned the light on, a moment that is always interesting to photograph.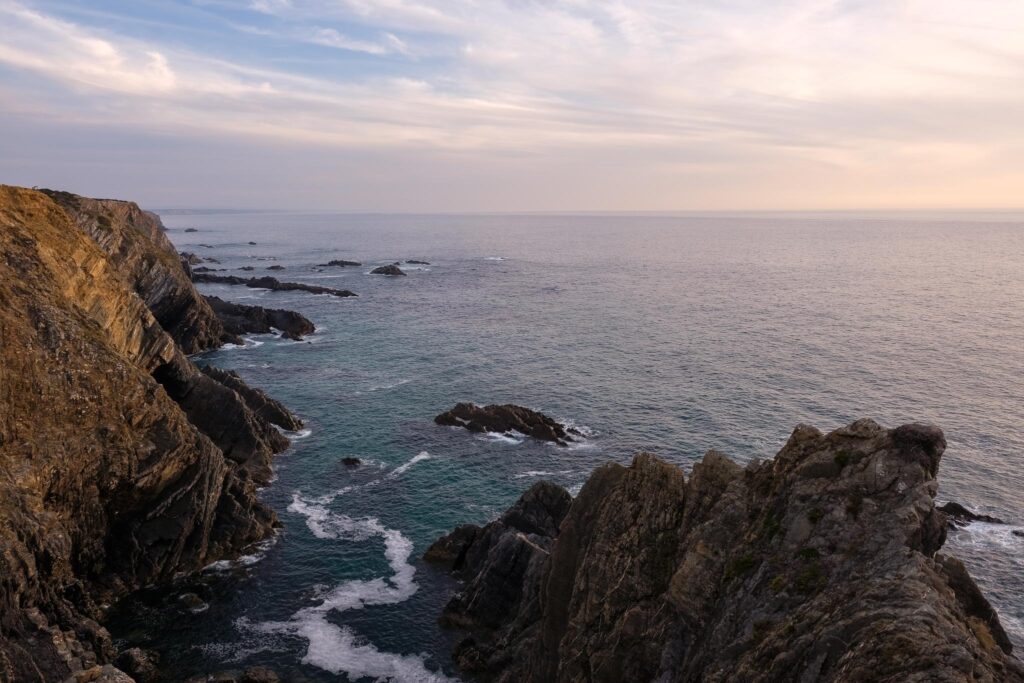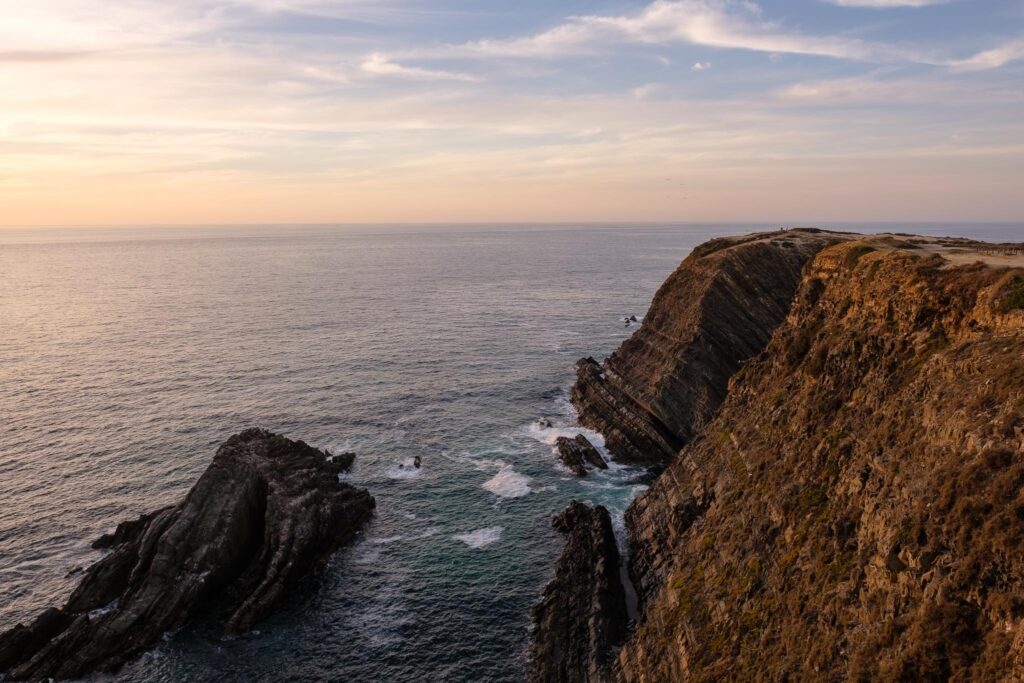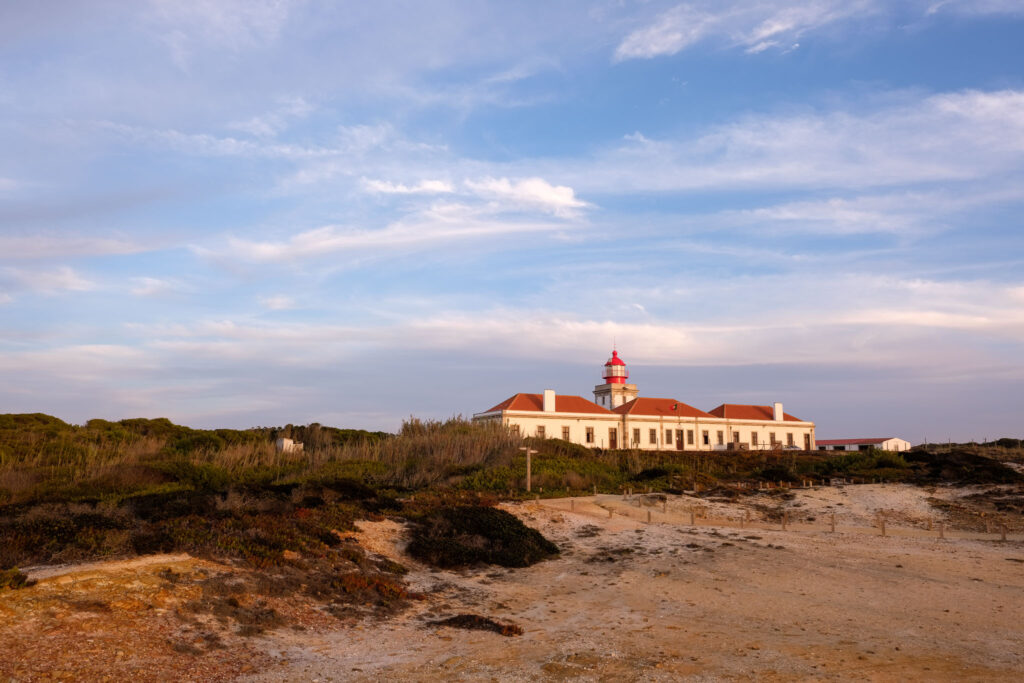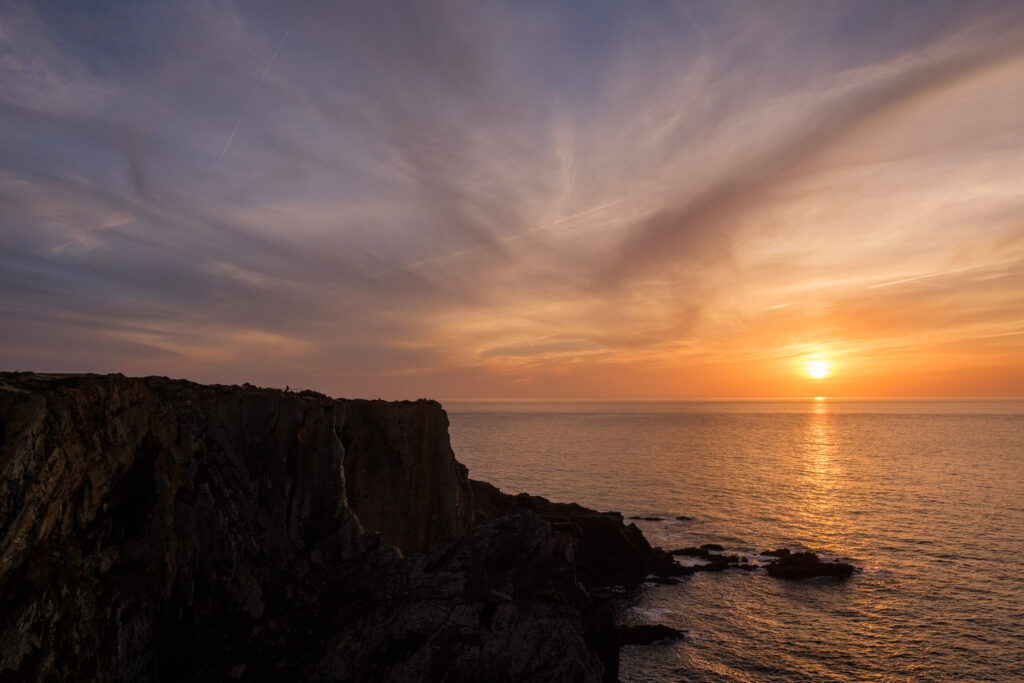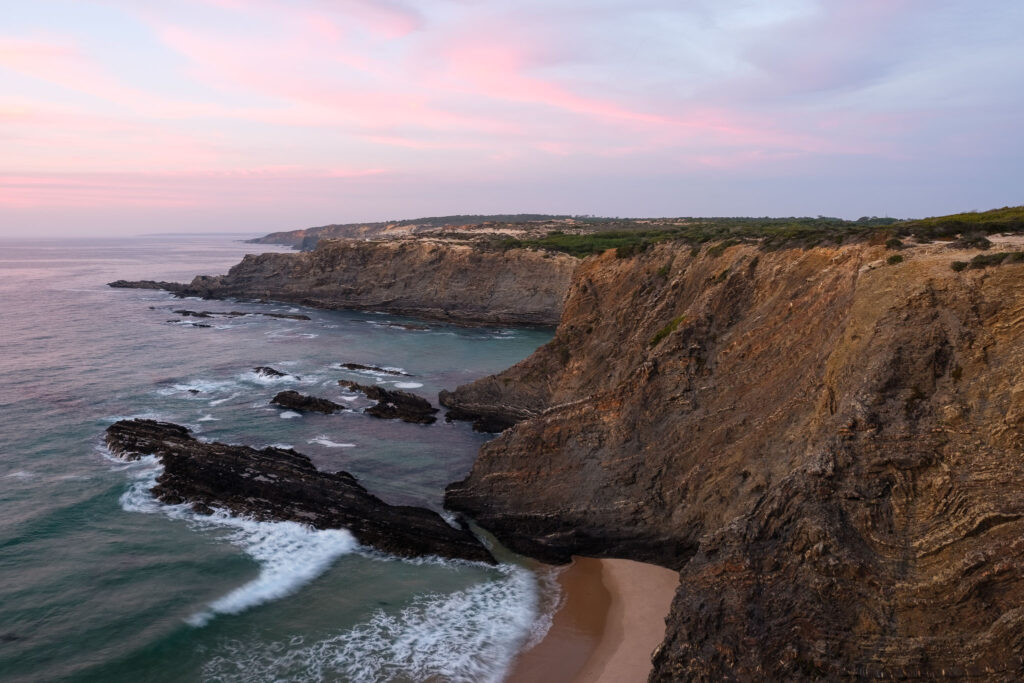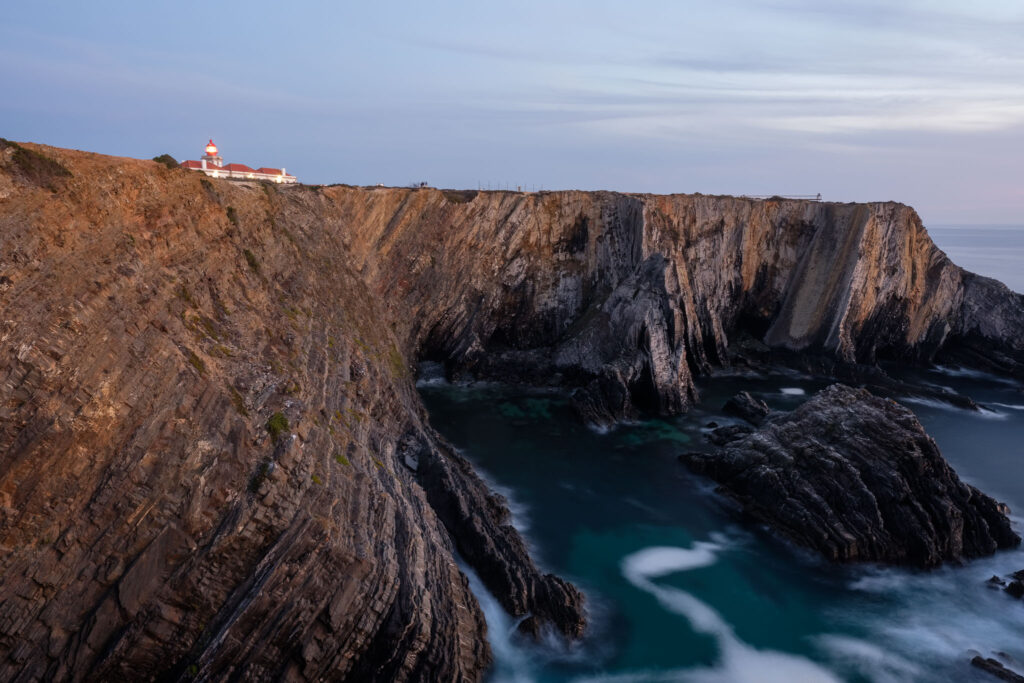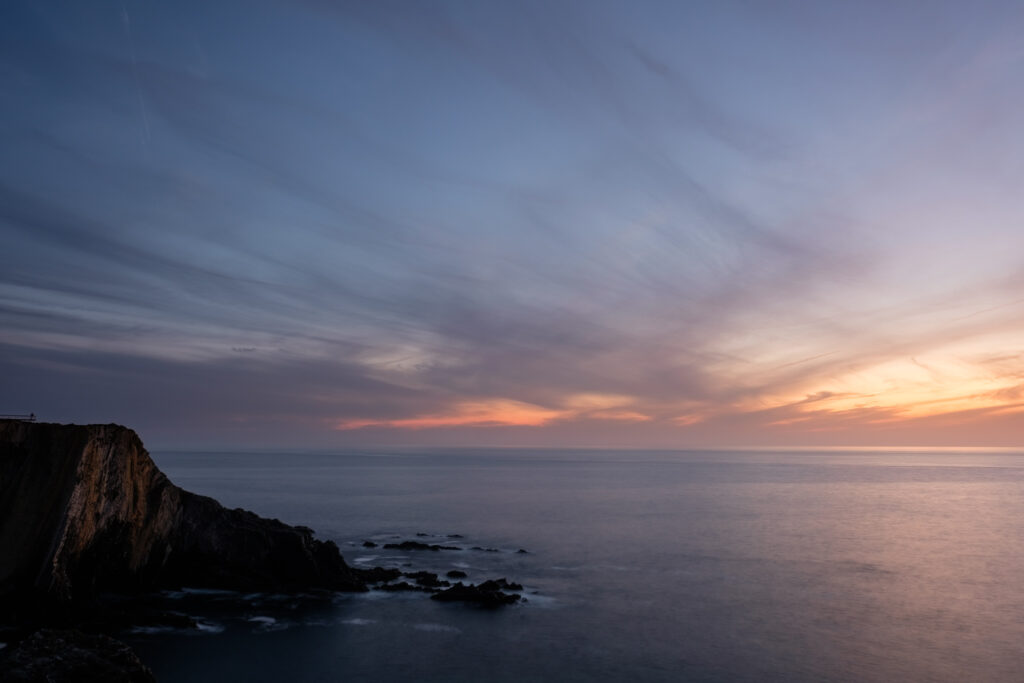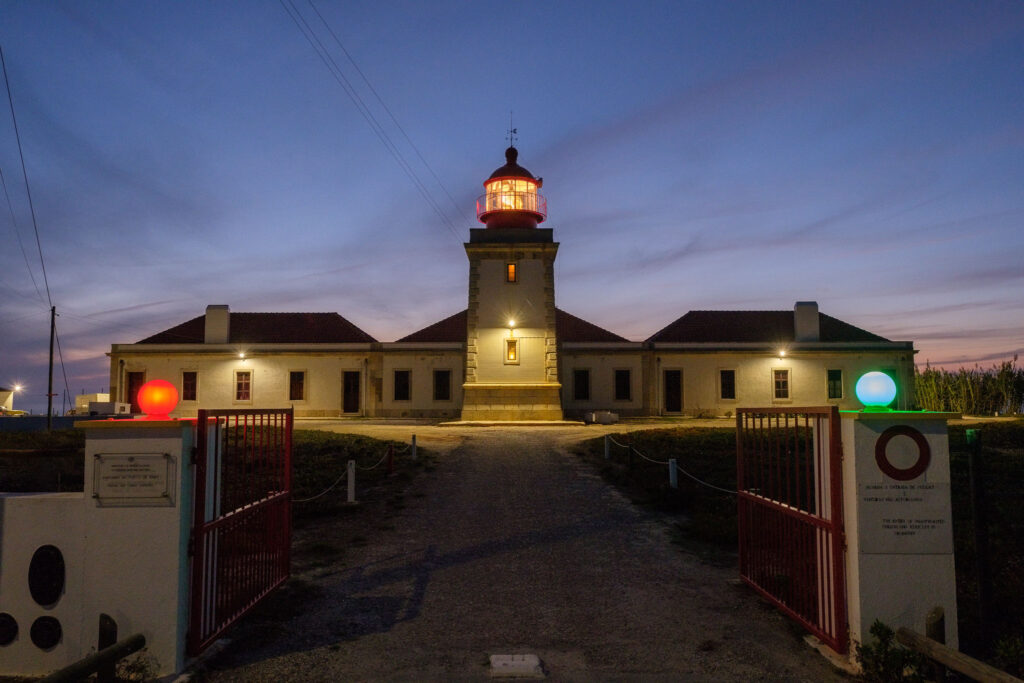 I never tire of going to this special place and admire its beauty, it truly is magical.