For our final day in Serra da Estrela, the plan was to do trek PR1 near the city of Manteigas. This route is circular and short, around 3 km, but crosses wonderful areas, such as the Poço do Inferno waterfall (in the Leandres creek), and some dense forests. The map below shows the general location.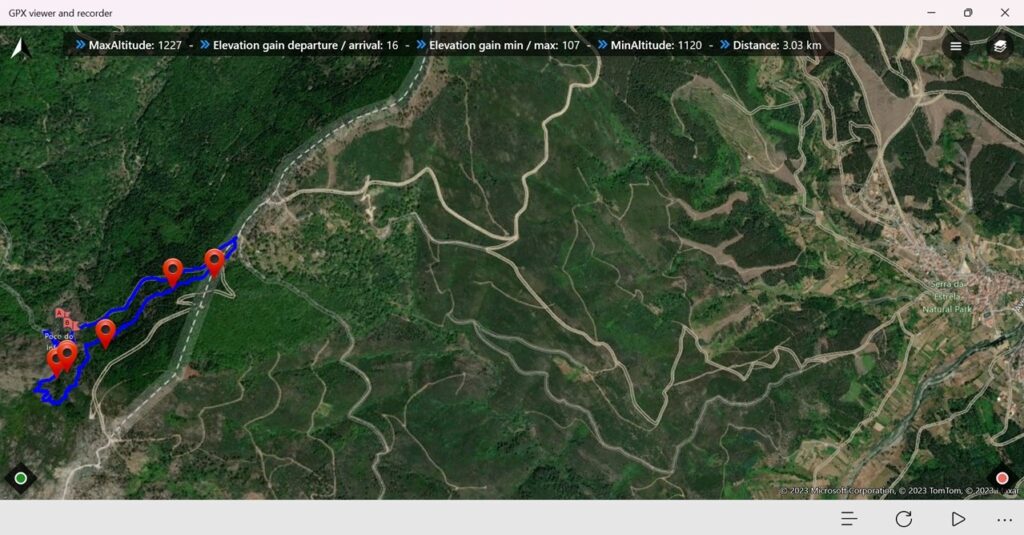 Manteigas is a city located in the valley of the Zêzere river valley, which starts its journey in the Serra da Estrela. The road to Manteigas generally follows this river, and crosses agricultural lands and forests, surrounded by the steep mountains. In marked contrast with the previous day, the weather was clear, with a balmy temperature and a deep blue sky.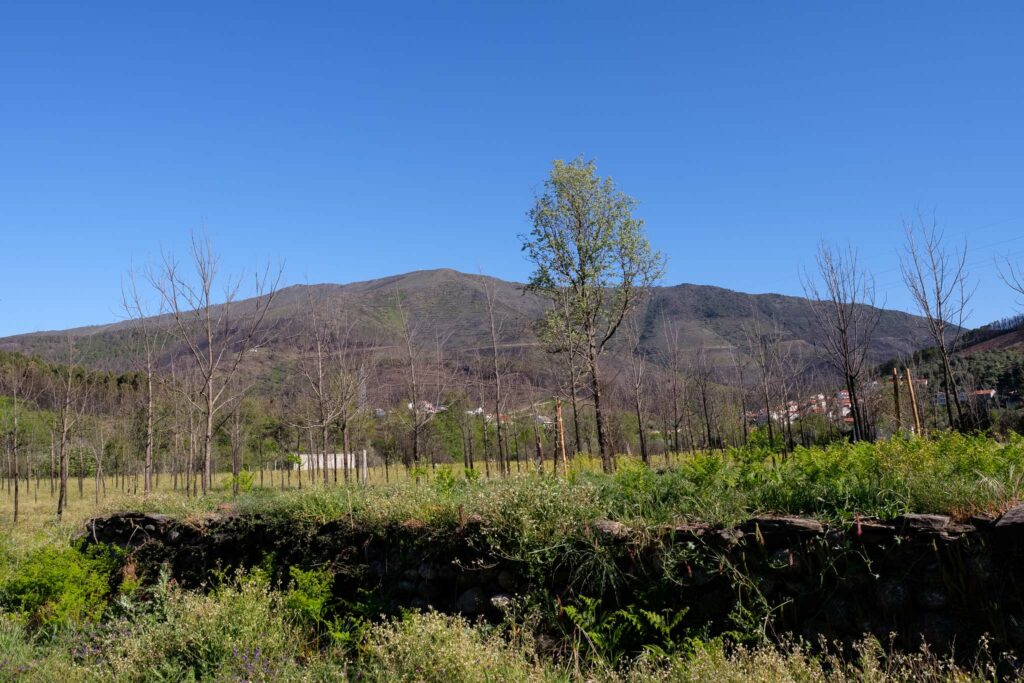 From Manteigas, it is a short drive to the starting point of the trail; the road is quite narrow with a few hairpin curves, so be careful. However, there are a couple of places where it is possible to stop and admire the view over the valley below.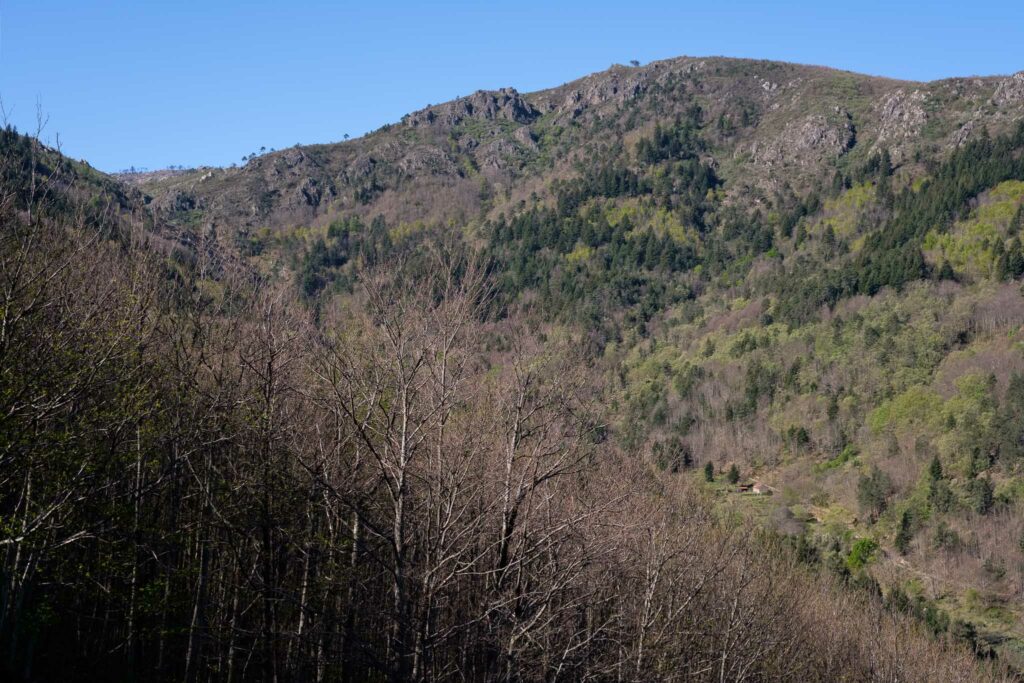 The route starts in the car park and is easy to follow. The first part is challenging, as the path is narrow and rocky, climbing next to the course of the Leandres creek. Over millions of years, the water has cut through the hard outcropping rocks, which are metamorphic quartzites. I stop a few times along the way, to admire the views.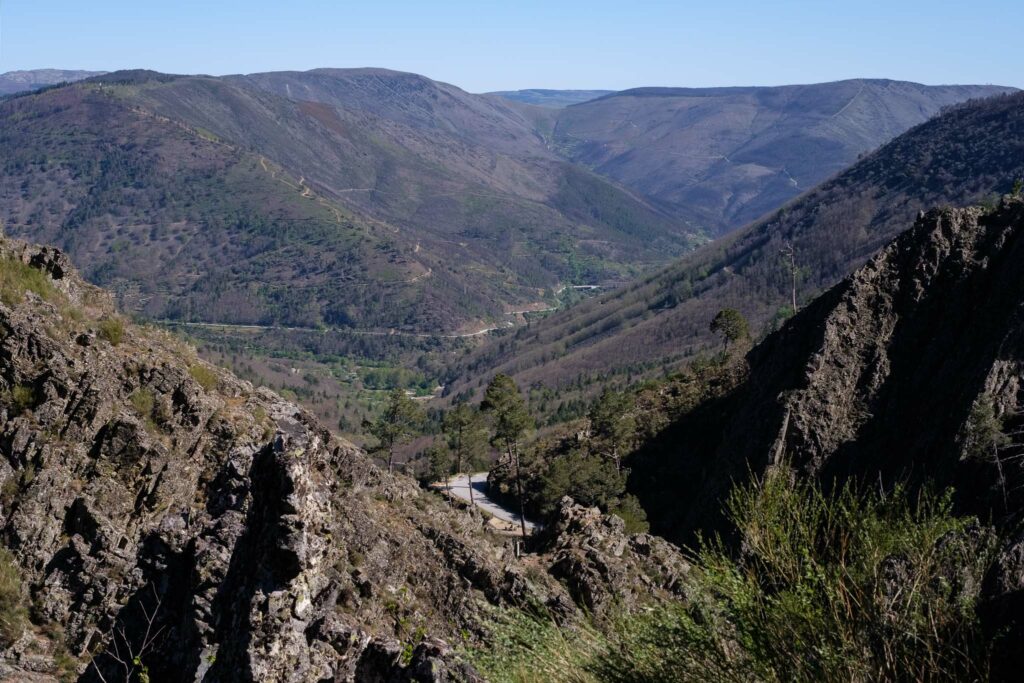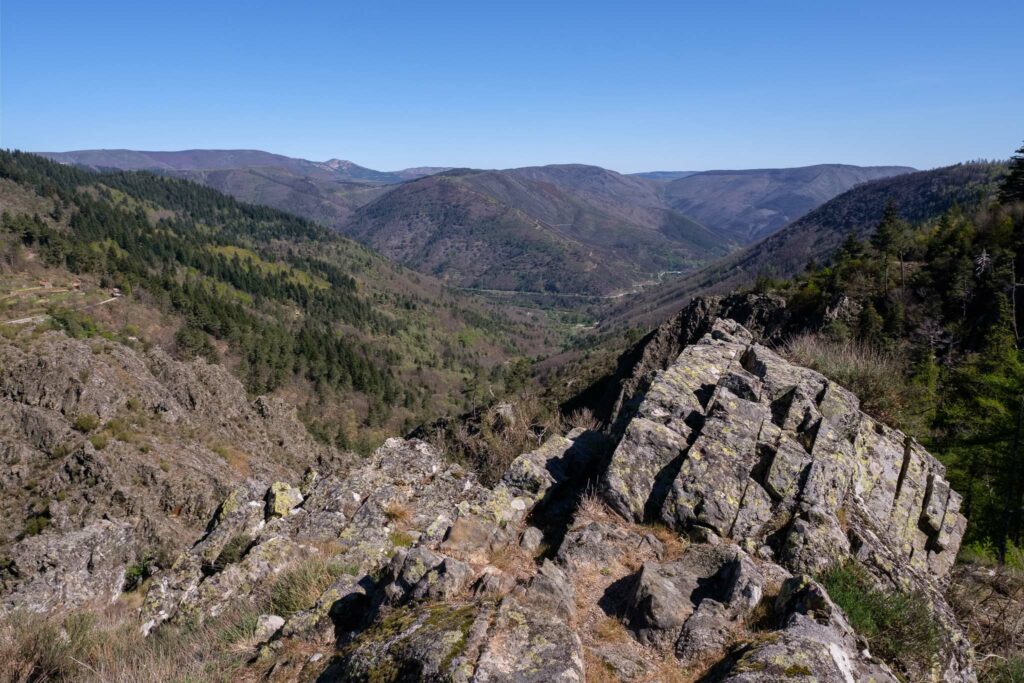 The highest point of the trail is reached at the head of the gorge, after which the path crosses the creek in a small wooden bridge, surrounded by a shaded forest. After the climb, it is a nice place to rest for a while and refresh in the cool water.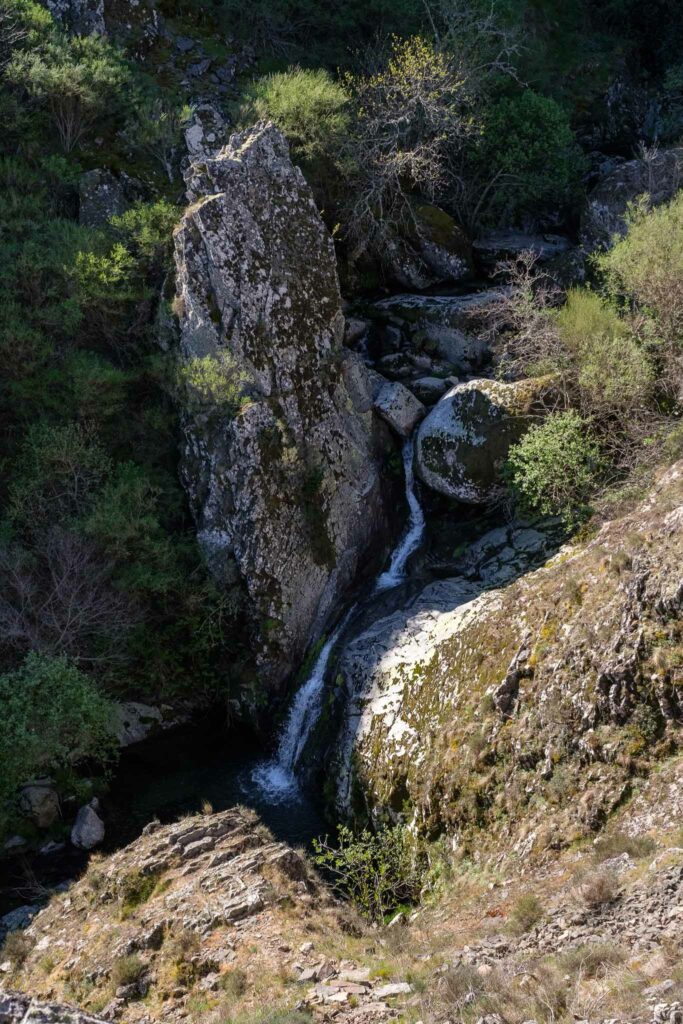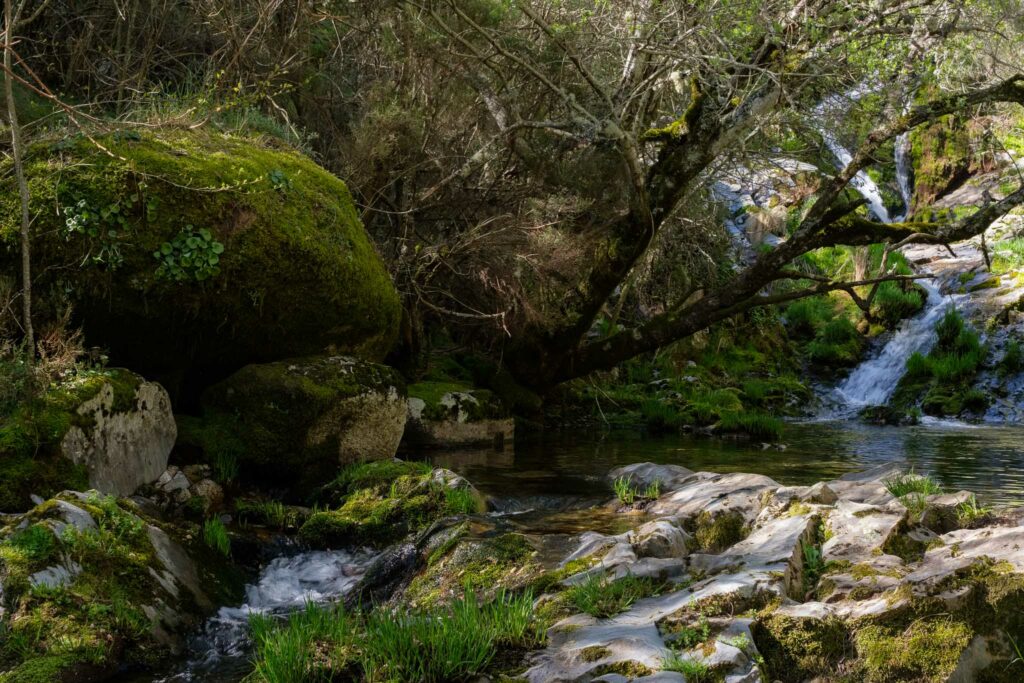 Leaving the steeper terrain behind, the route then enters a beautiful forest, where oaks, chestnuts, beeches and Oregon pines dominate. The silence is only disturbed by the song of numerous birds.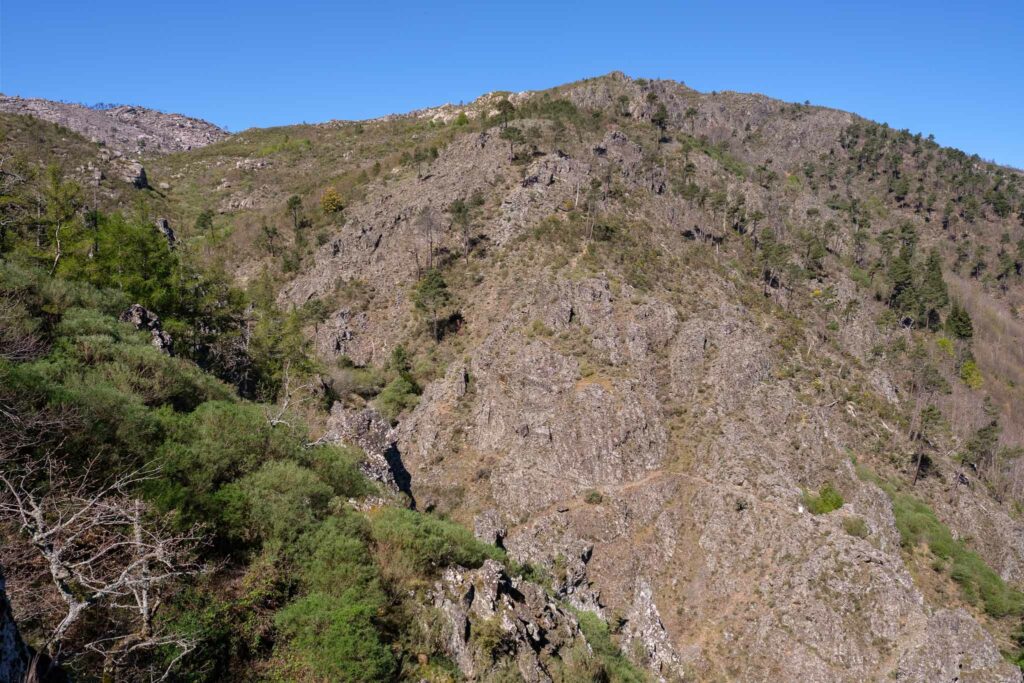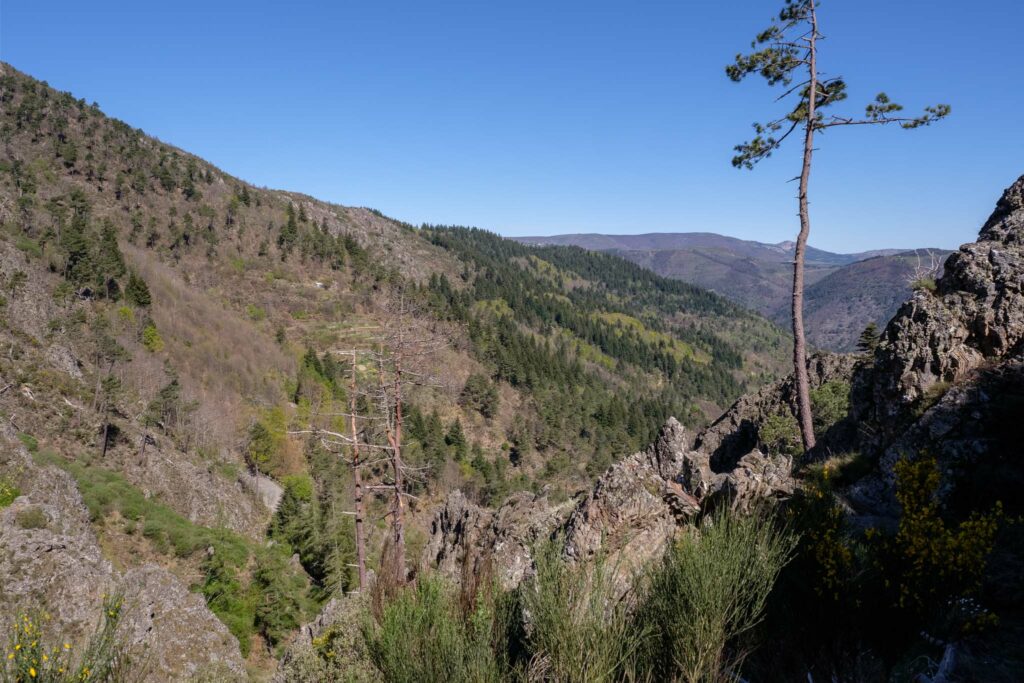 The final part of the trail is made over the blacktop road, until it reaches the Poço do Inferno waterfall viewpoint. A short walkway allows direct access to the waterfall, where one can see the rushing water and the pools below. Even though it is almost noon, most of the falls remain in the shade; in really cold winters, this waterfall freezes.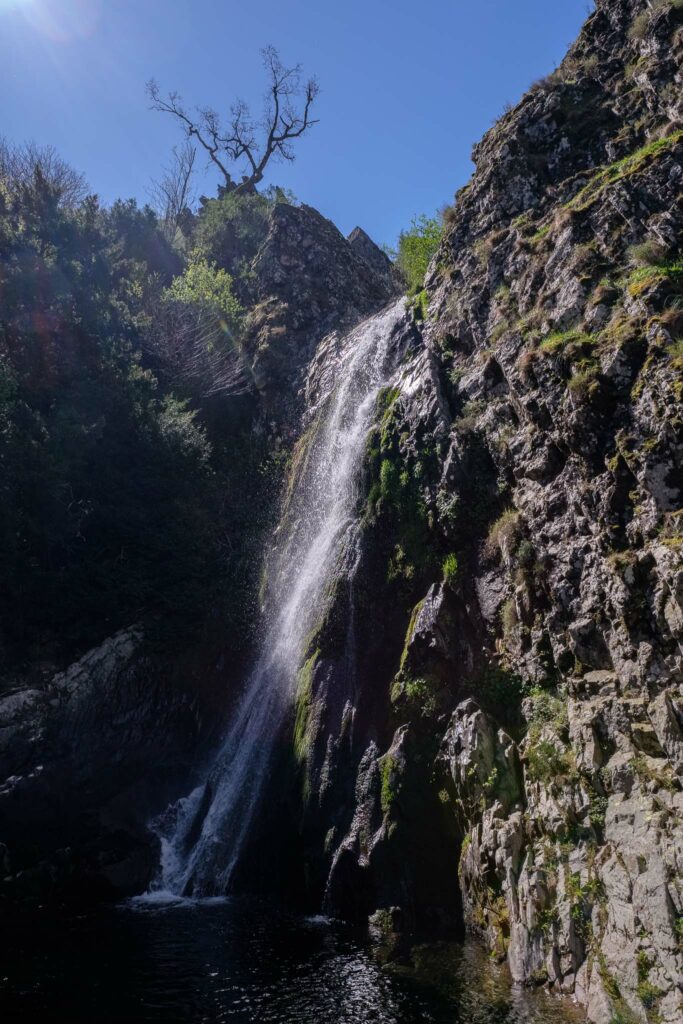 After lunch in Manteigas, we start the long drive back home. During the last 4 days, we had the opportunity of visiting and experiencing some of the wildest areas of this Natural Park, together with old historical villages. Much more remains to be seen, and for sure we will return to this magical land.