Every year I do my best to photograph this unique species of birds. Like them, I return seasonally to this location in the beginning of Spring. That is when they come back to nest in the coastal cliffs and sea stacks, the only species of white stork in the world that does that. The last time I visited the location in the early morning, in May 2022, and I wrote about the experience here:
This time I went to Cabo Sardão during the late afternoon, and I was happy to see that the nests were occupied. There is a small bay in front of the lighthouse, where several species of birds can be seen; besides the white storks, there are cormorants, and even a couple of peregrine falcons (these are more elusive). Plus, of course, lots of seagulls.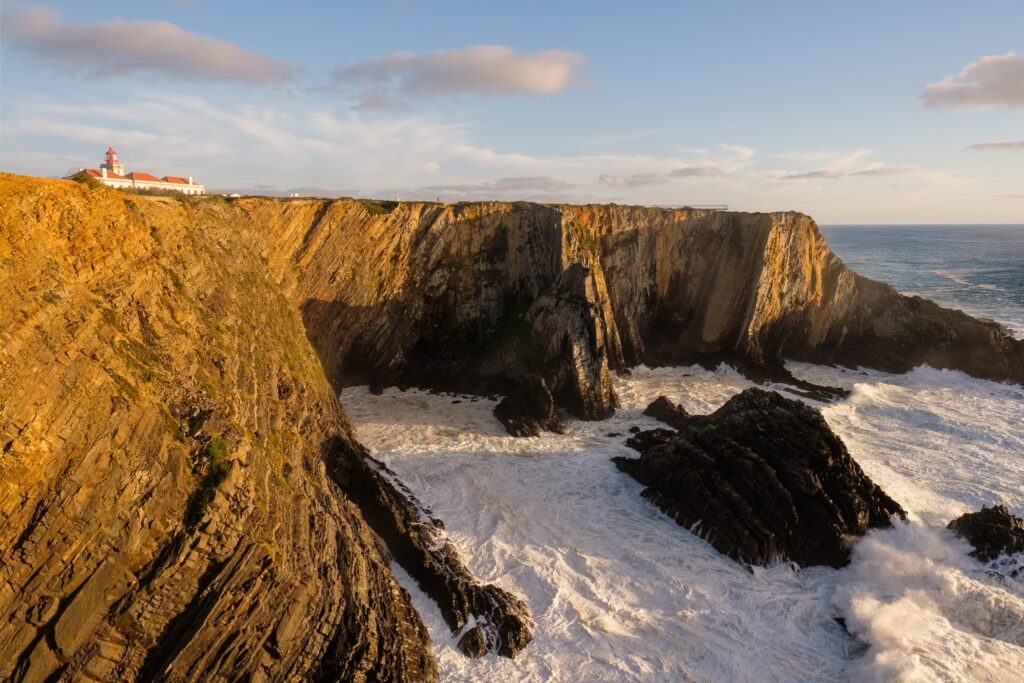 The afternoon was nice, with sunshine and some clouds. The wind was weak, which is unusual for this area, but the sea was very rough, with large waves. It was the first day of Spring, which is the equinox, so the tides were strong.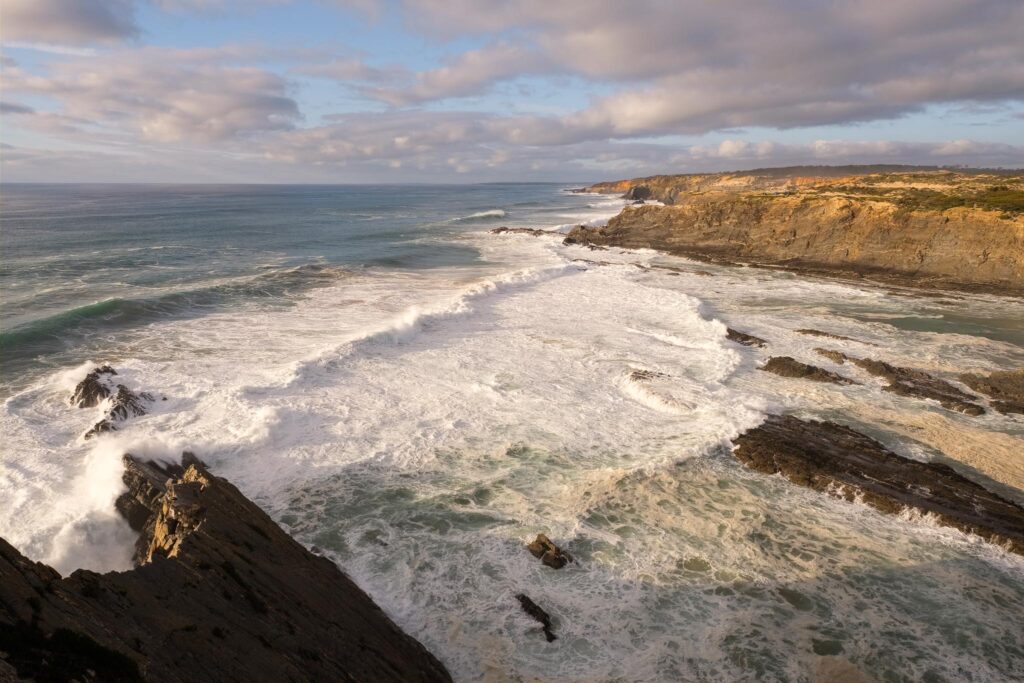 I used my Fujinon 70-300mm zoom lens and the Fujifilm X-T4 camera for the bird photos. Walking around the cliff edge along the bay, it is possible to get some nice vantage points looking down, from where to photograph the nests. The conditions were good, and compared to previous visits, the rough sea and crashing waves provided some different and really interesting backgrounds. These convey the difficult conditions these birds endure, because the nests were being hit by sea spray; I was further up from the sea and I was being hit by sea spray.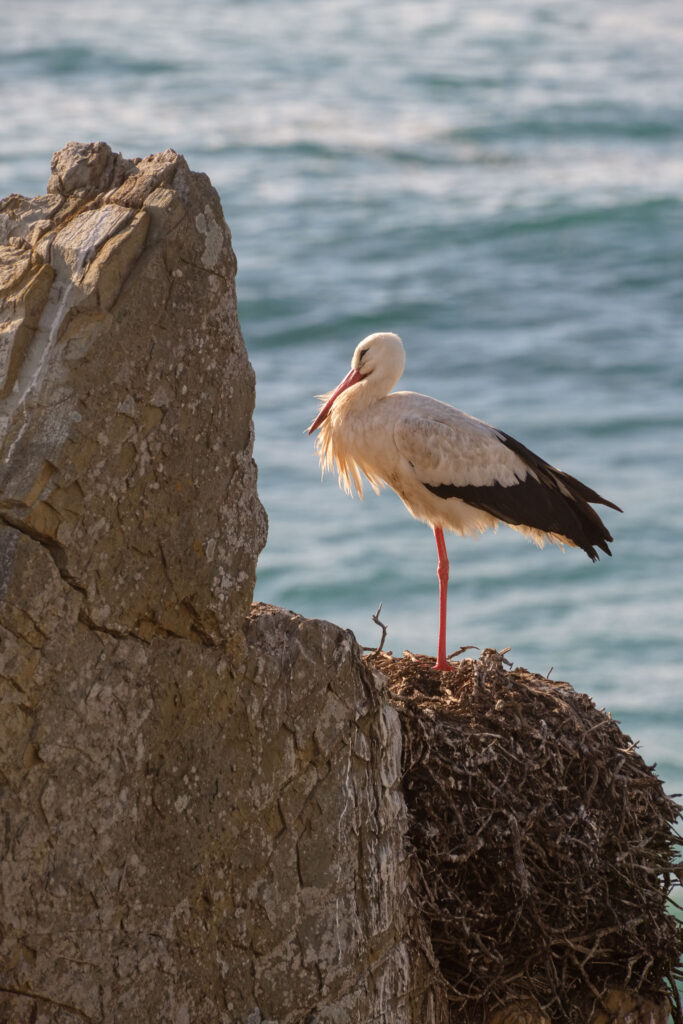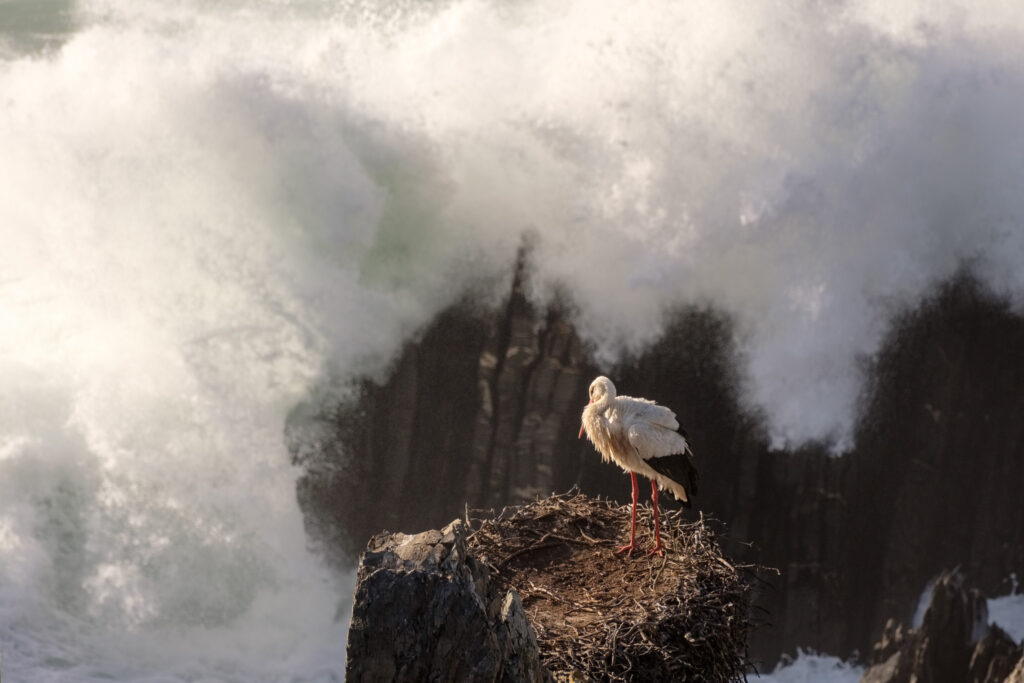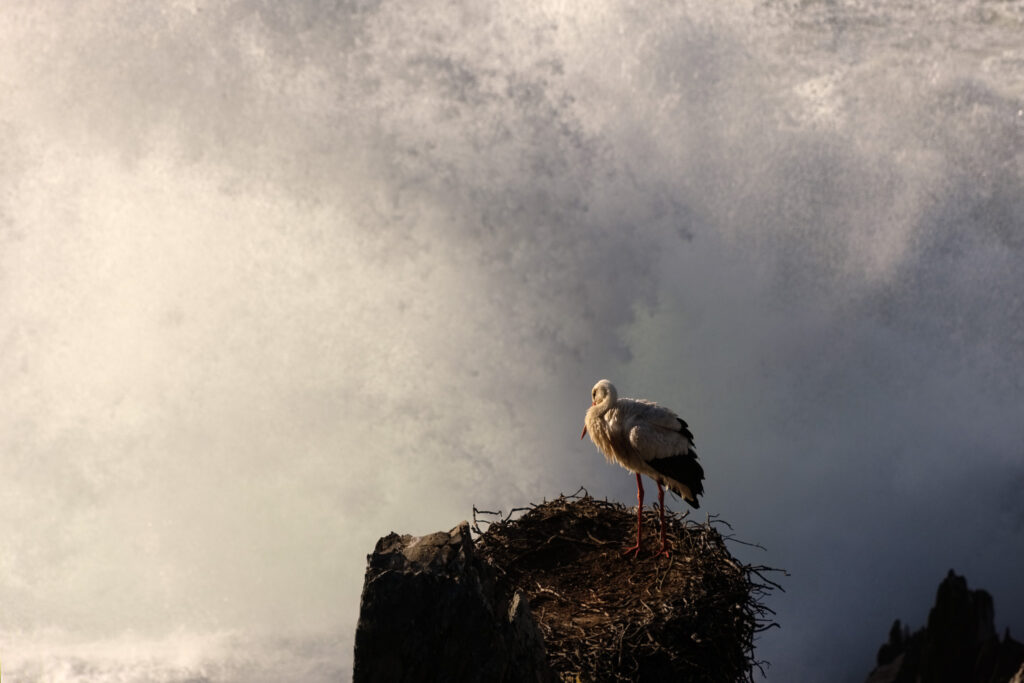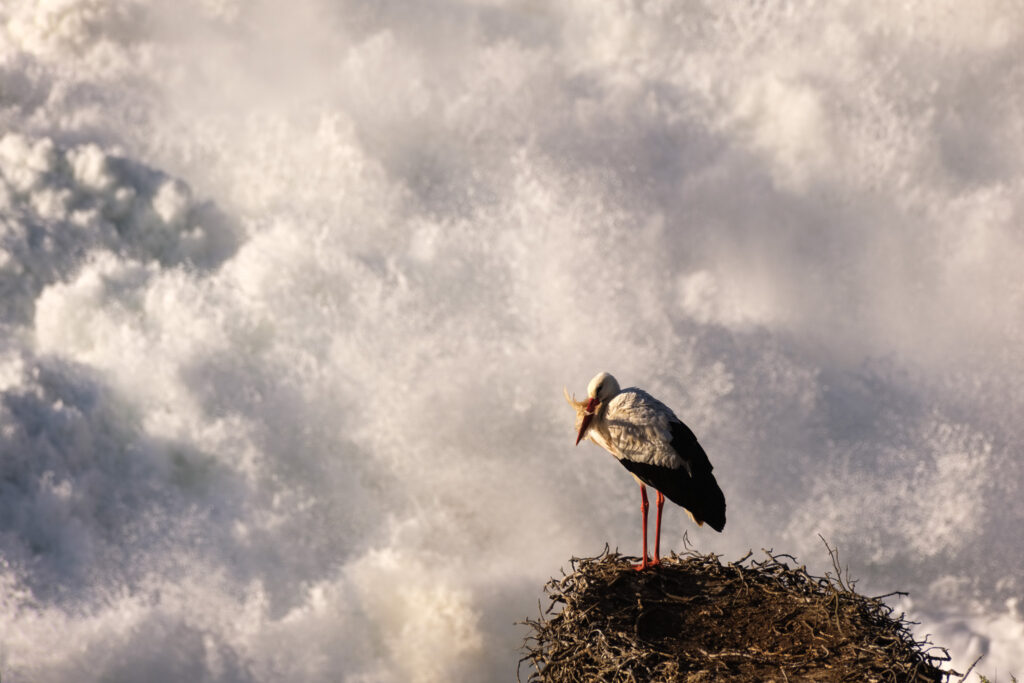 One of the couples of storks was busy ensuring the next generation will be born soon. This was an endearing moment and the first time I have witnessed this behavior. Maybe next month the little ones will be in their nests.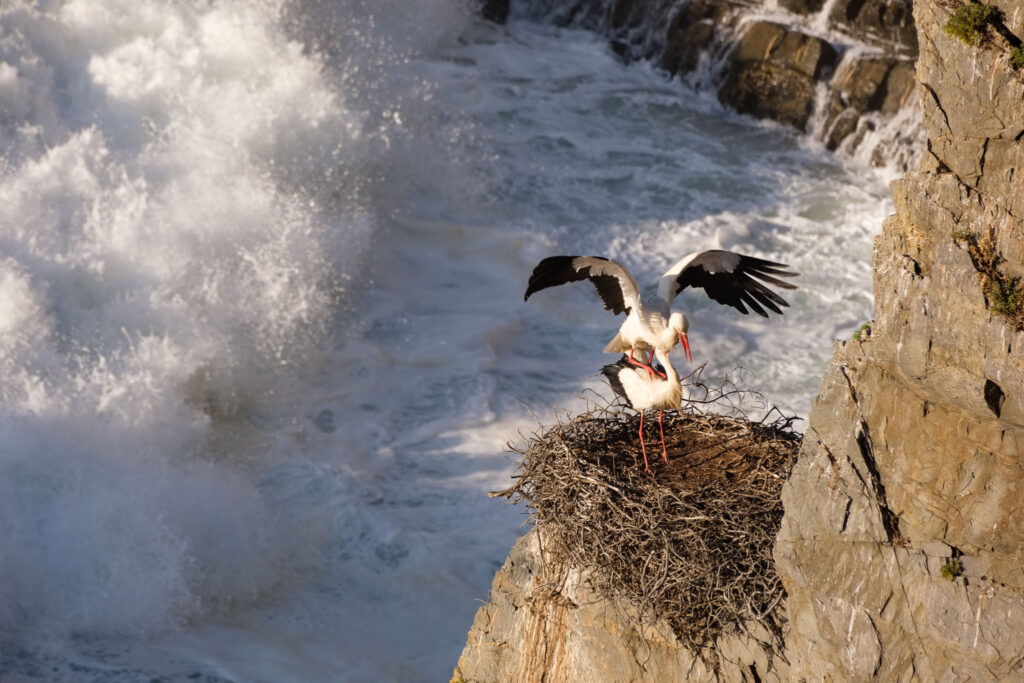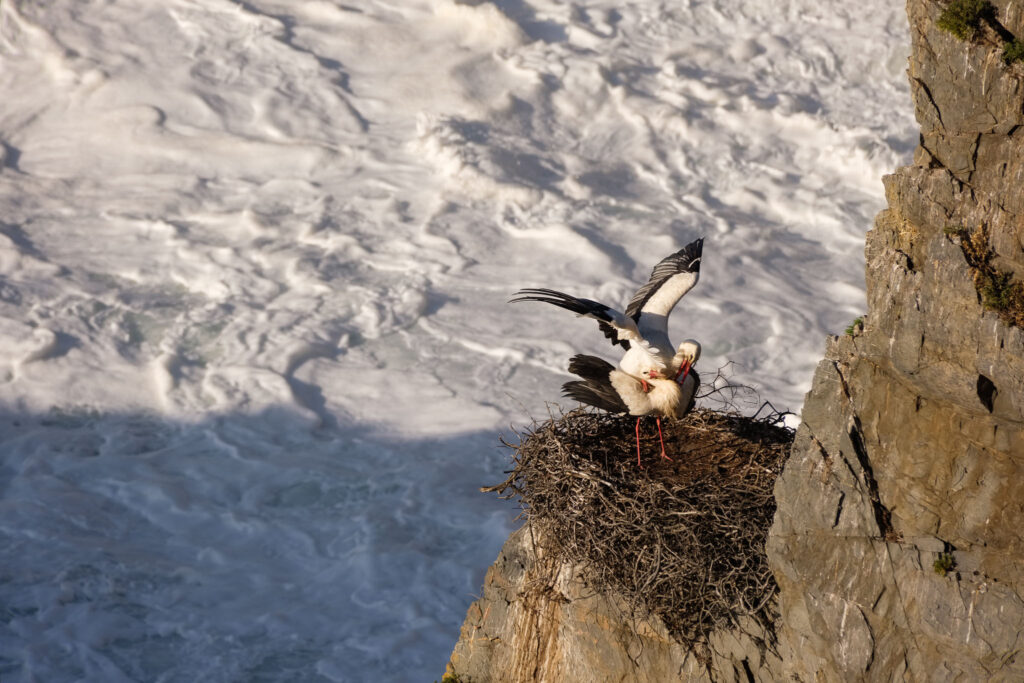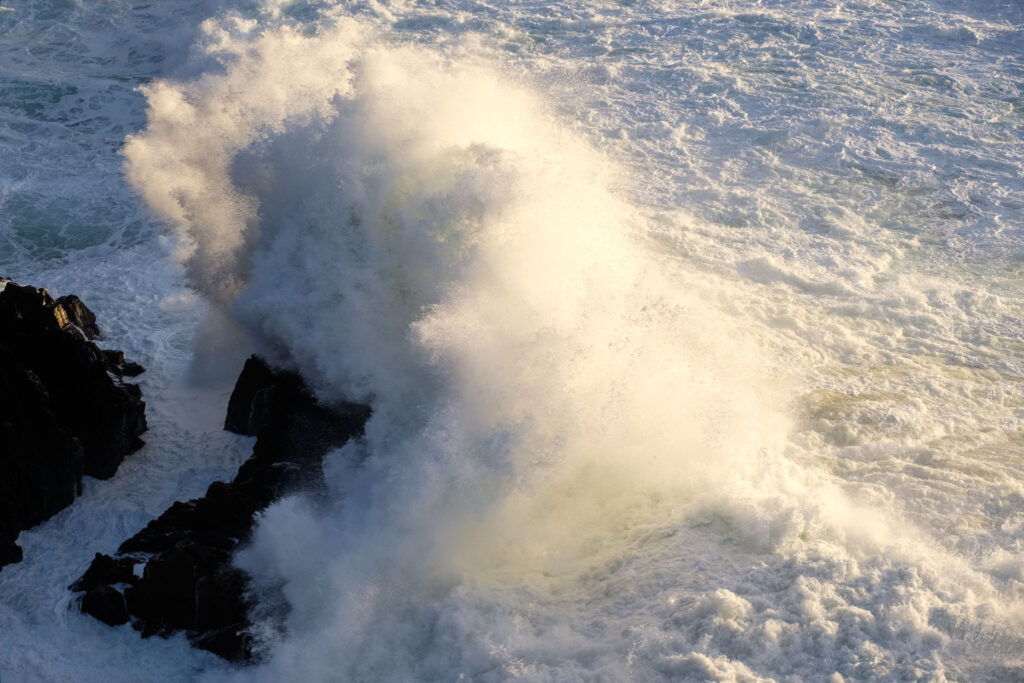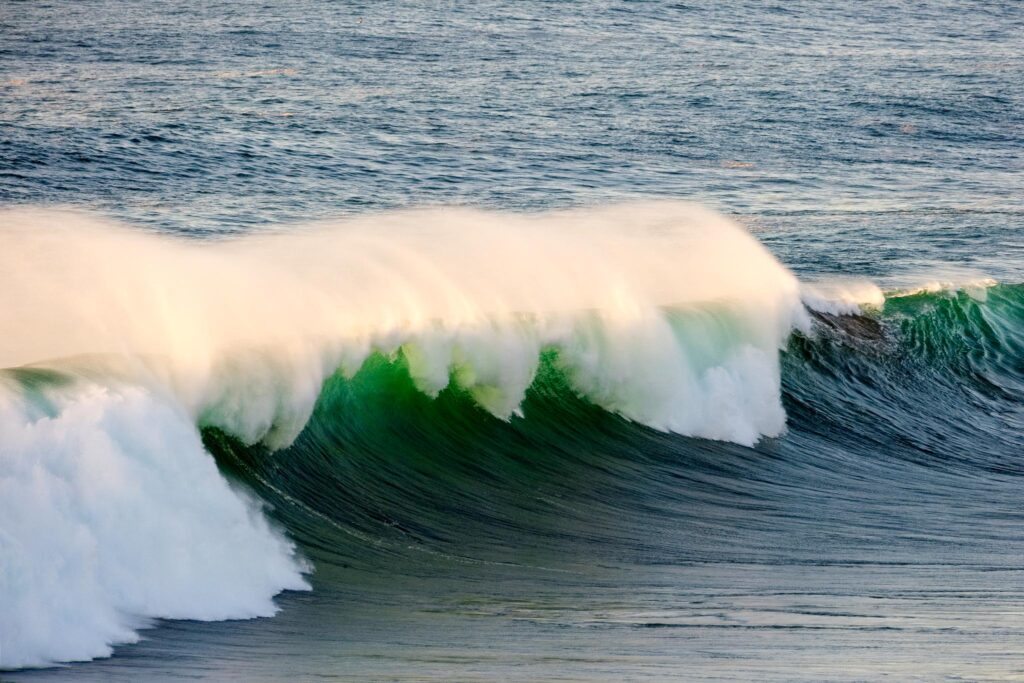 If you have them, take a pair of binoculars to scout the cliffs. That was how I managed to spot a small cormorant on the cliff's face.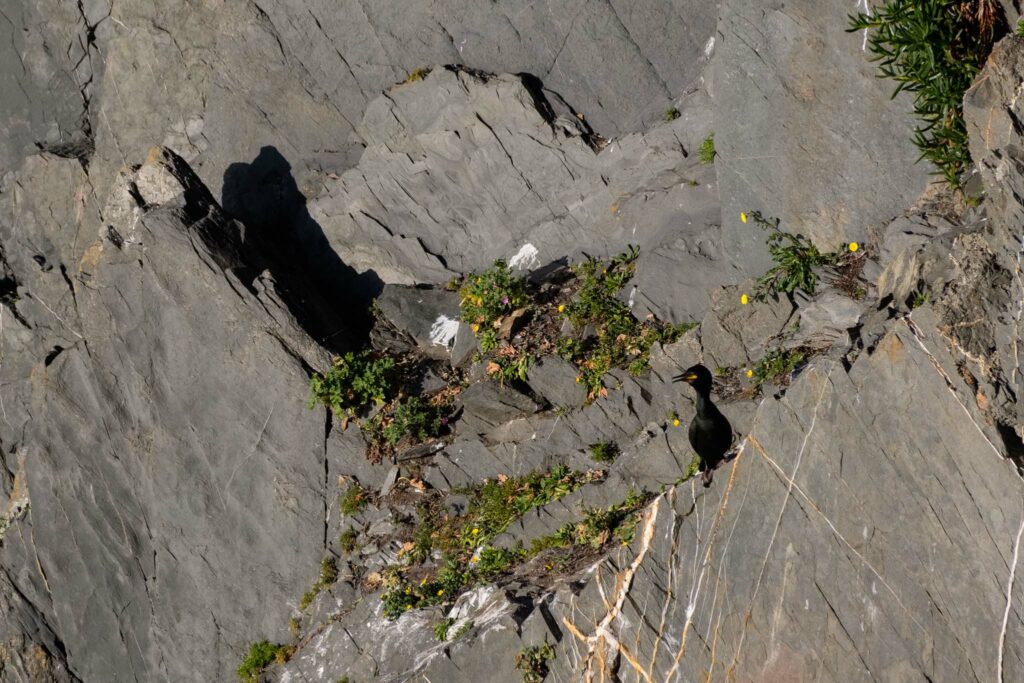 I spend the rest of the time until sunset watching these wonderful birds, and I hope to go back in April to check on the new babies. It is a great time to visit these shores.