With the end of the trail season approaching (the temperature is increasing with the beginning of Spring), last week I have walked a short circular route near Amoreira beach, Aljezur. The map is shown below.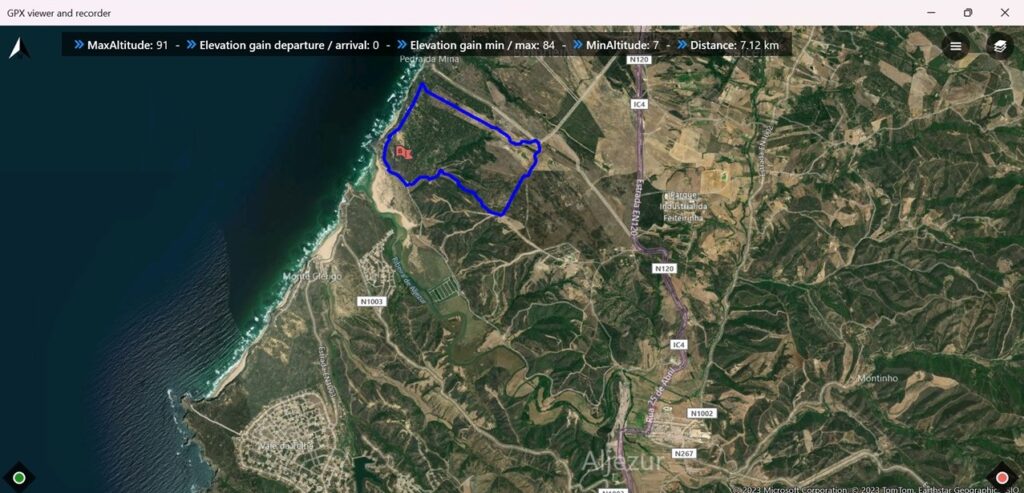 This is a short (7 km) and easy walking path that starts in Amoreira beach, at the mouth of the Aljezur brook. From the beach, the trail heads to the interior, crossing a small valley before climbing to the top of the plateau. I stopped in the valley to photograph the numerous red poppies, which add a colorful touch to the landscape. I also found a small frog in a nearby pond.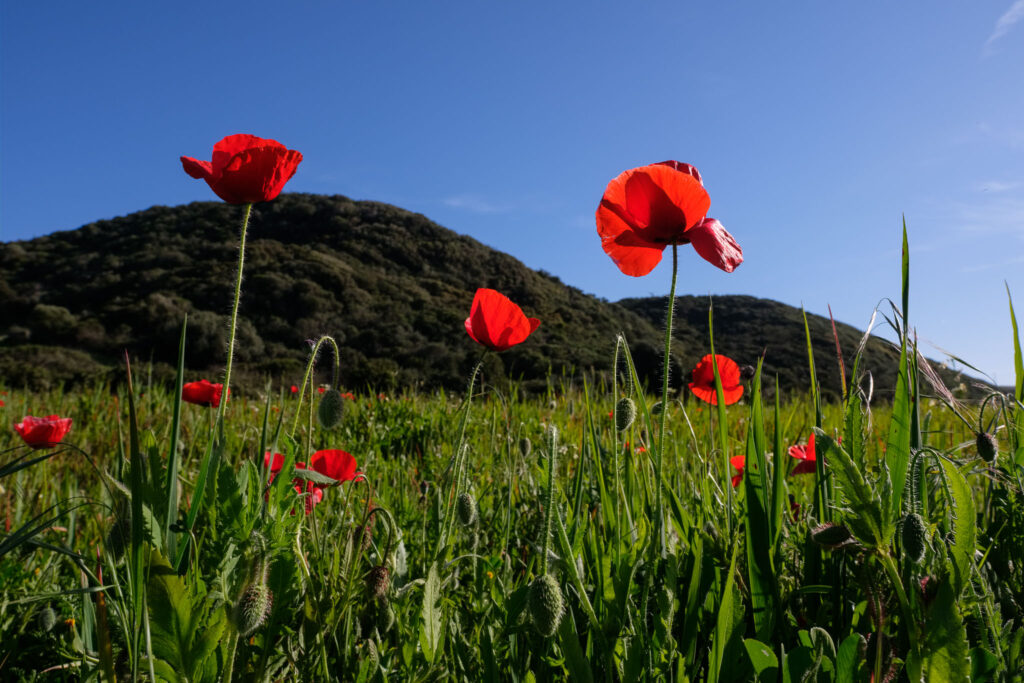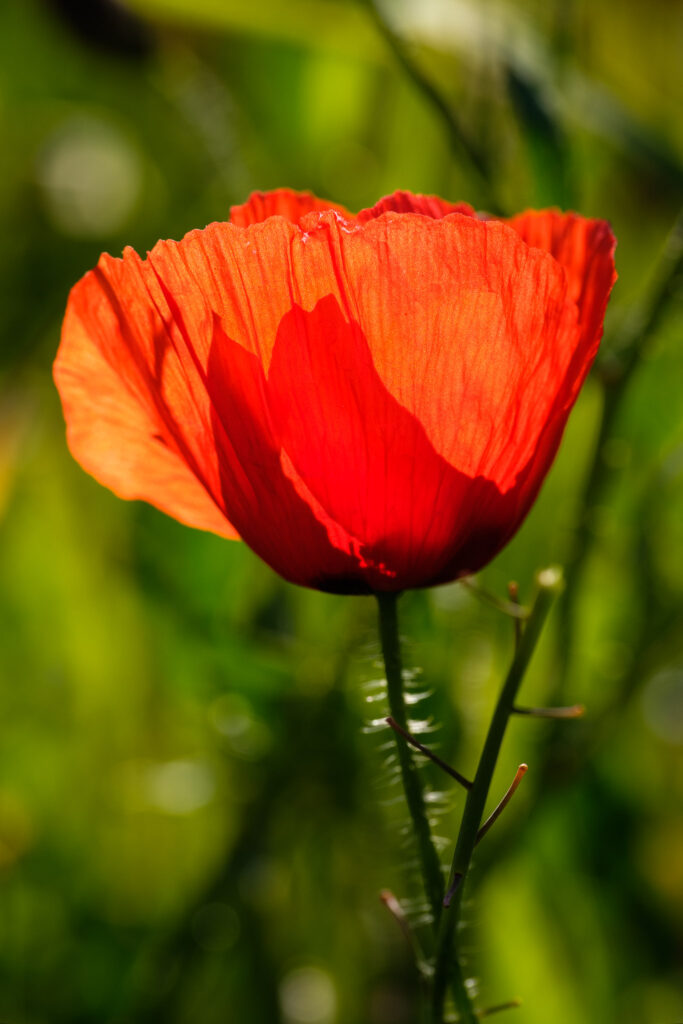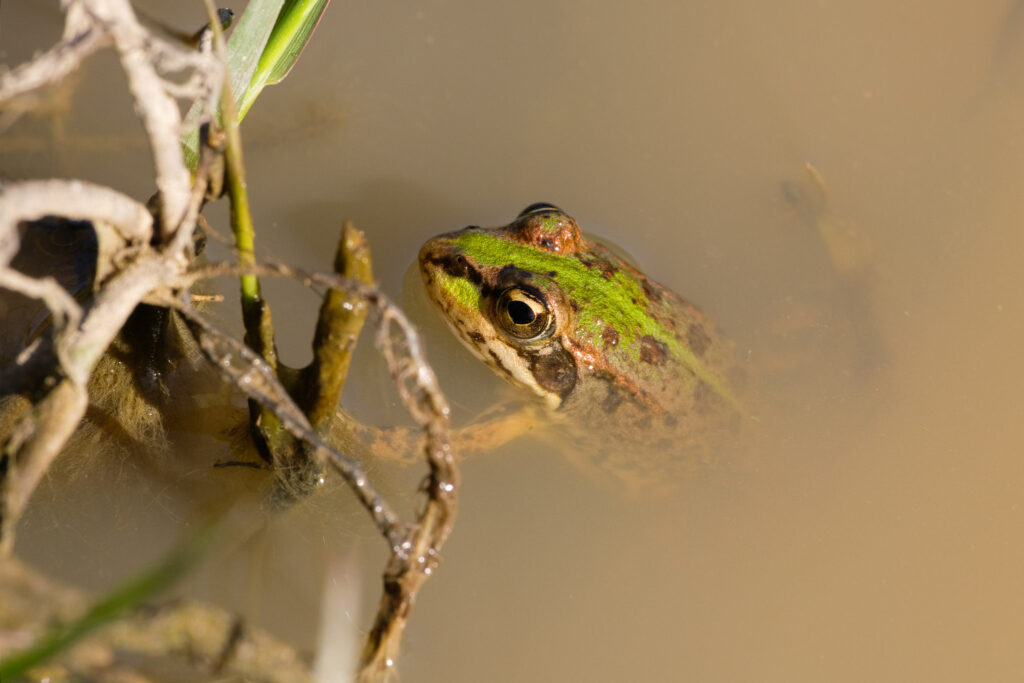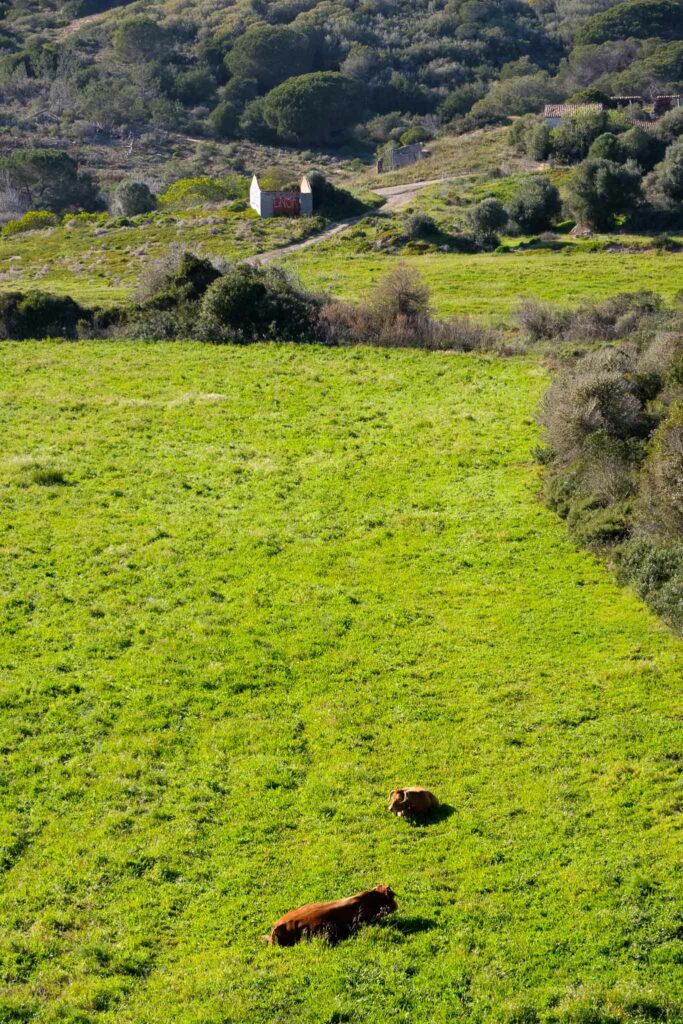 After a couple of kilometers, the trail starts to cross the plateau, which is dominated by small brushes and pine trees. Here and there, a few farms dot the landscape, with cultivated fields and grazing animals.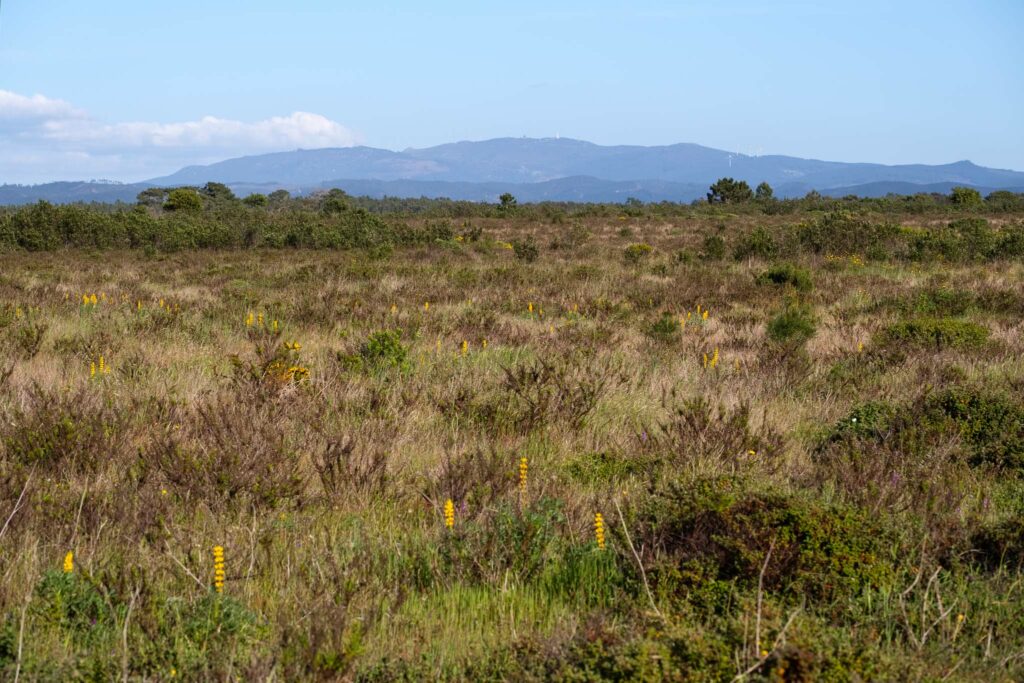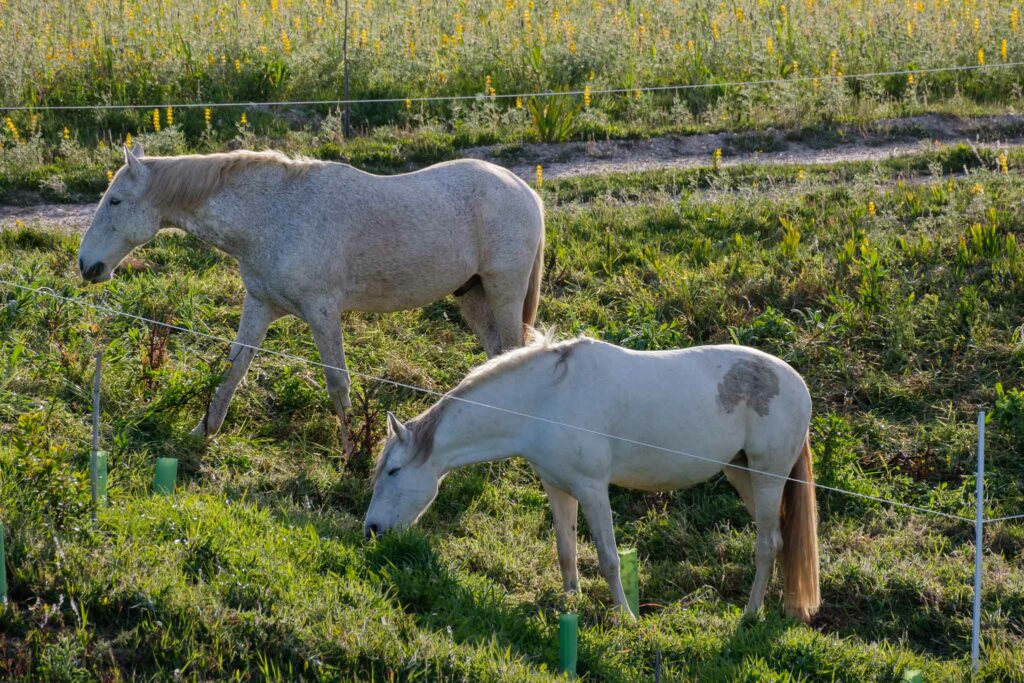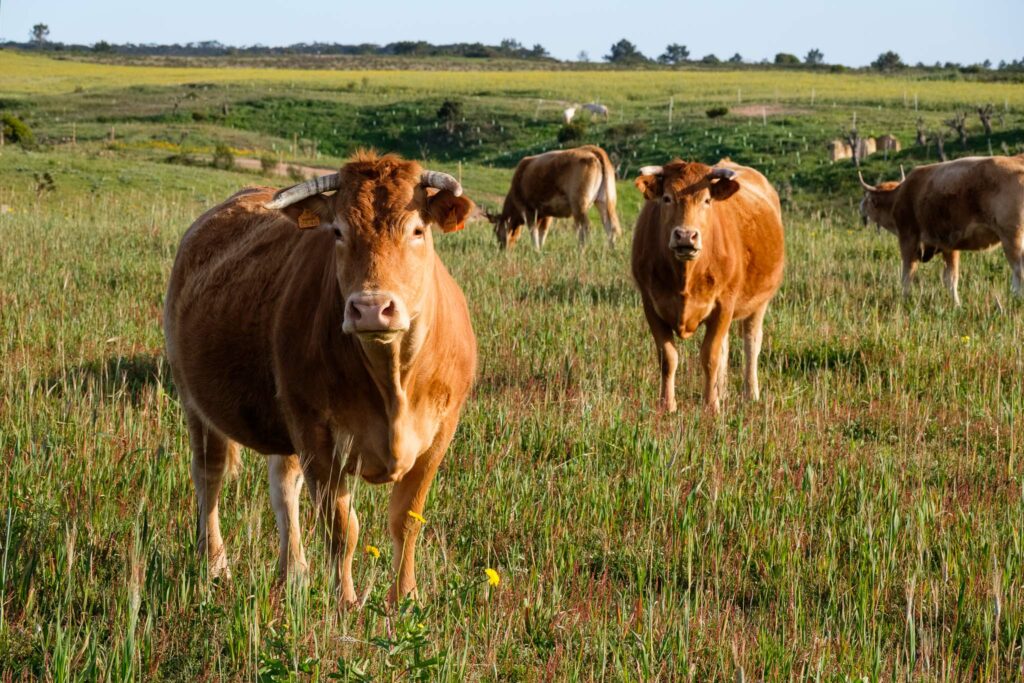 Roughly mid way in the trail, the path turns and heads back to the coast; now the sand dunes prevail, with pine forests and shrubs. During springtime, several typical flowers are in bloom, and I stop to photograph them, using a close-up diopter filter in the telephoto zoom lens.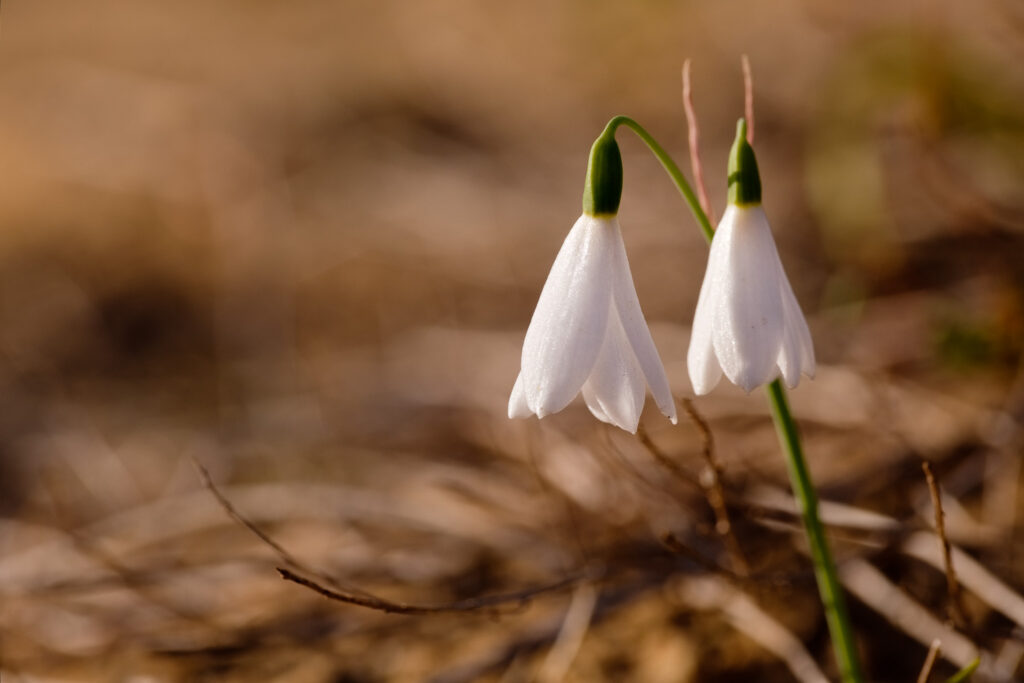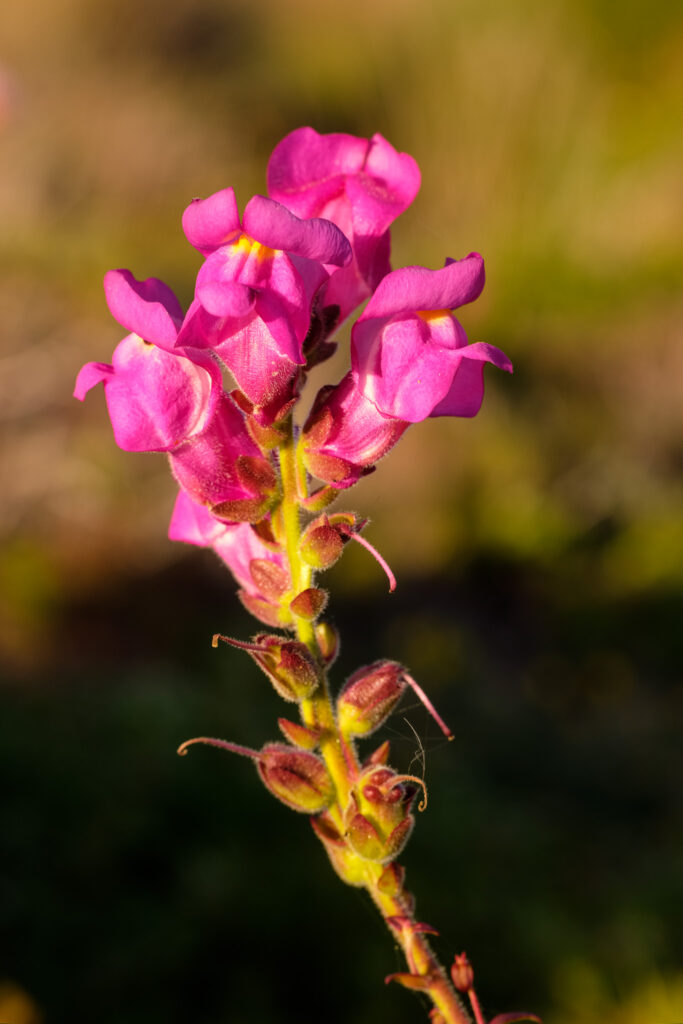 After reaching the coast, I highly recommend to make a small detour to visit the beautiful Carriagem beach. I was short on time, because sunset was approaching fast, but I could not resist making a few photos. During low tide, the erosional patterns on the rock formations resemble plowed furrows. They are the result of the water cutting horizontally through the folded layers of rock, exposing their internal geometric pattern.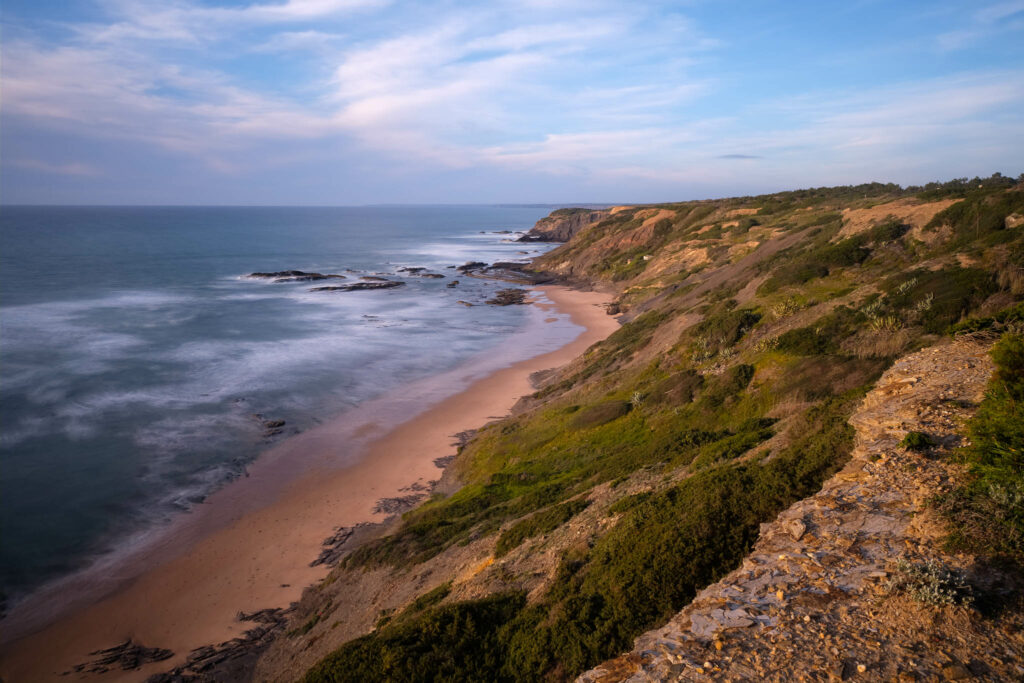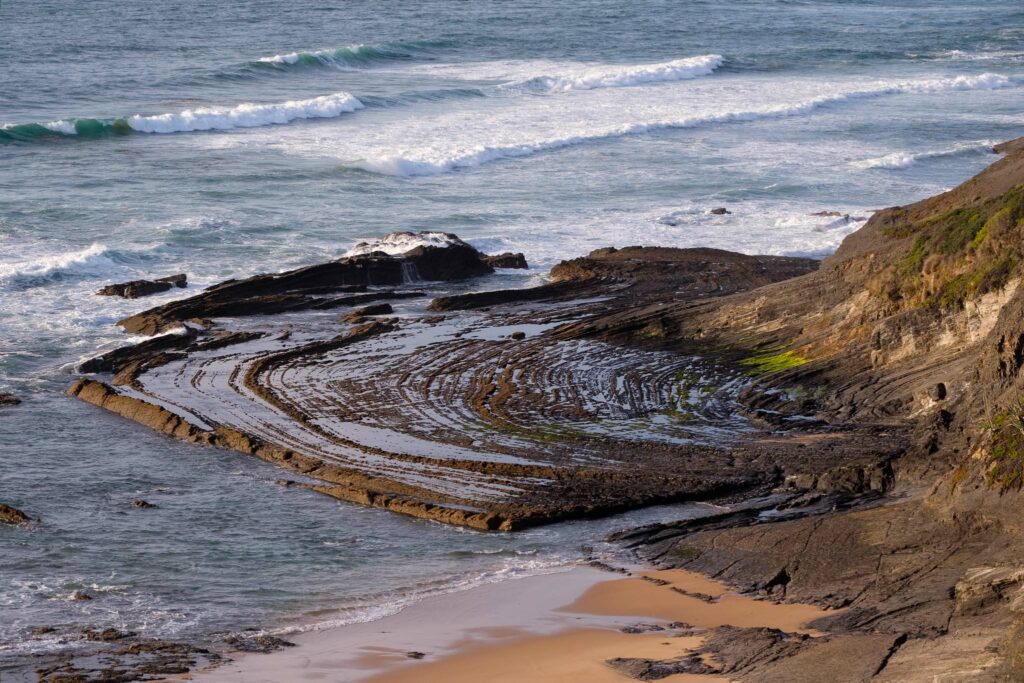 From Carriagem it is only a short walk back to Amoreira, where this particular erosion effect is also present. It really adds a special interest to the landscape. the sun had barely set behind the clouds, resulting in a soft light that was adequate to photograph these dark rock formations.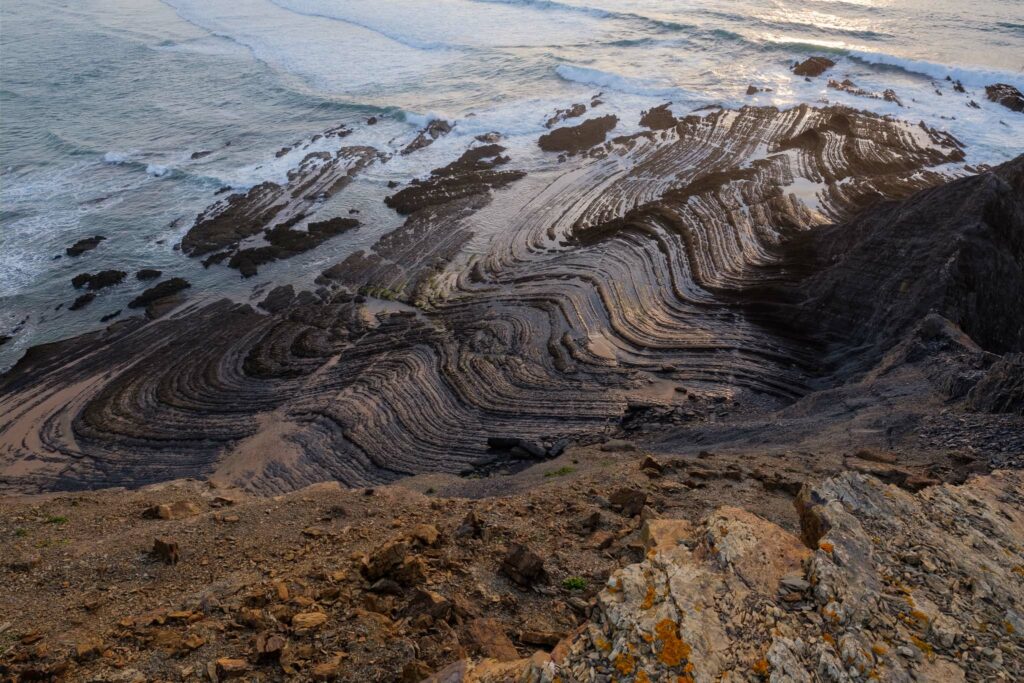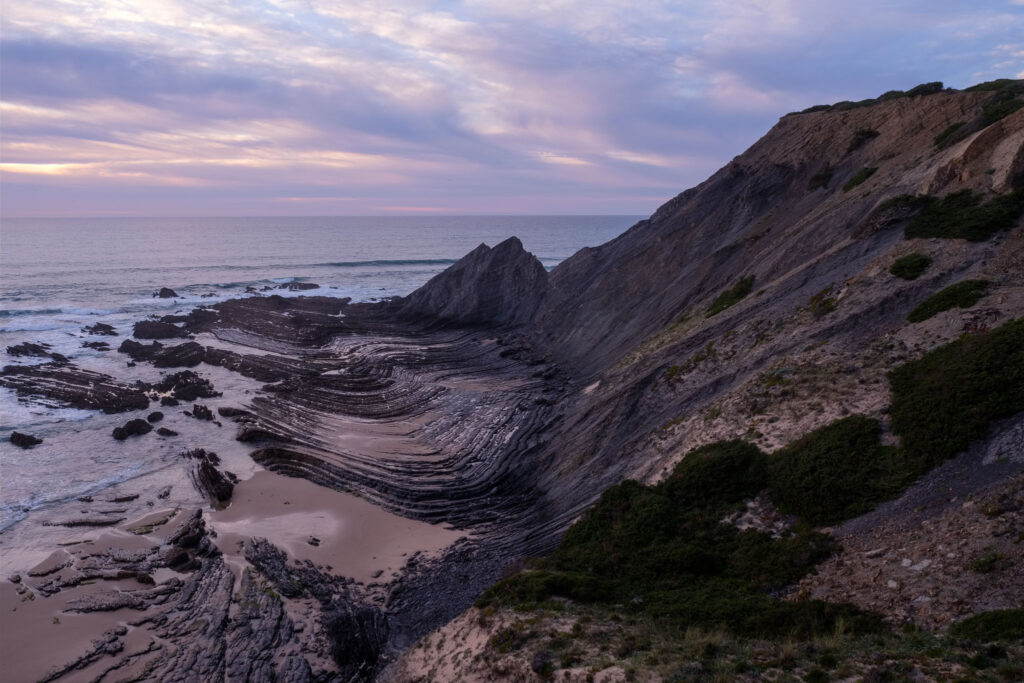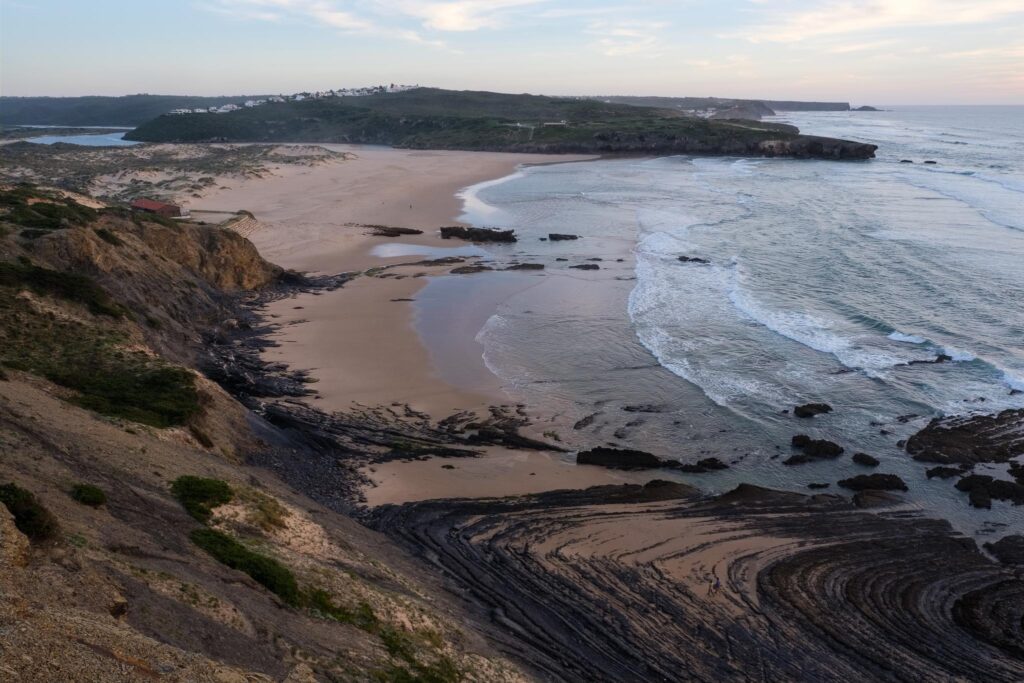 Even though this is a short route, there are may interesting things to see, as the path crosses different ecosystems and landscapes, including the rural interior and the coastal environments. It was the first time I walked this trail, and I am sure I will go back. In terms of photo gear, as usual I carried two cameras (Fuji's X-T3 and X-T4) and two lenses (Fujinon's 16mm f/1.4 and 70-300mm f/4.5-f/5.6), plus the tripod.