About 1 month ago I wrote about the white storks of the Southwest Alentejo Natural Park, describing my first attempt of photographing them this year.
In fact, every year this unique species returns to this coast, reusing previous nesting places. In April, my visit was during the late afternoon and sunset time; now, in May, I have returned before sunrise, hoping to photograph the birds under a different light and with different behaviors. Thus, I arrived before sunrise at Cabo Sardão, just past Almograve and Cavaleiro villages. Parking the car near the lighthouse, I grabbed my gear and walked towards the edge of the cliffs. I had with me the Fujinon 70-300mm zoom lens, mounted on the Fujifilm X-T3 camera, plus a tripod.
From previous visits, I knew that several nests had been occupied, namely in a tall sea stack with several ledges. In fact, there were 3 nests built in 3 different ledges, and they were all occupied with 1 stork per nest. The sun had just risen, and the mates had gone away to fetch food for their partners and little ones. I spent the following hour or so making photos of the different storks; for convenience, I have named them Storks 1 to 3, starting from the highest nest. The weather was nice, sunny with a light breeze, so it was safe to approach the edge of the cliff. Seems like grooming the feathers and taking a small walk are popular activities.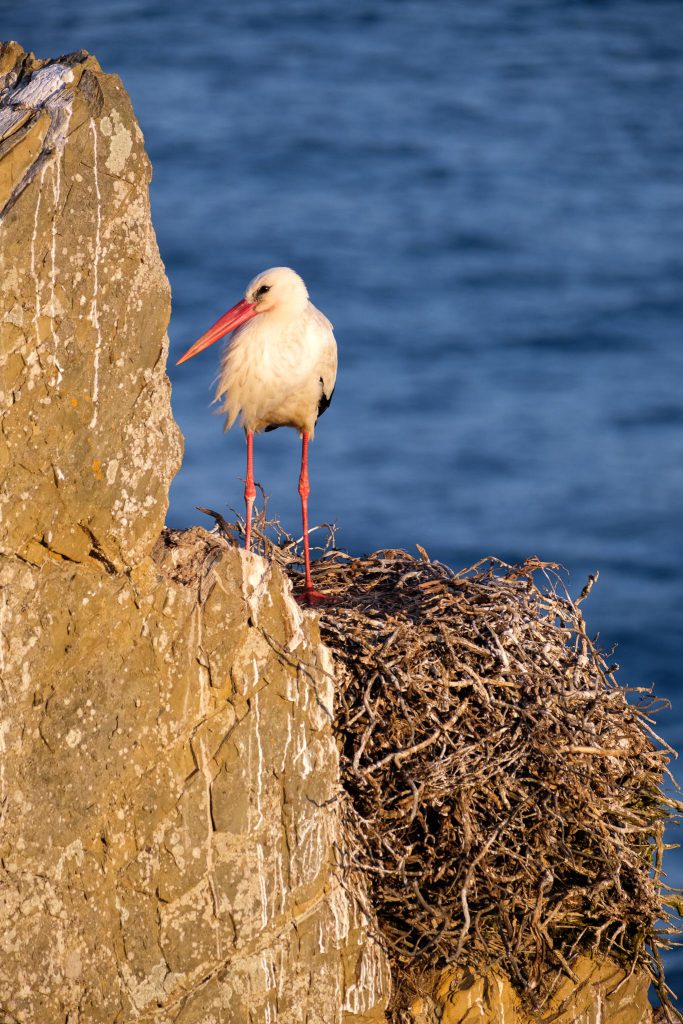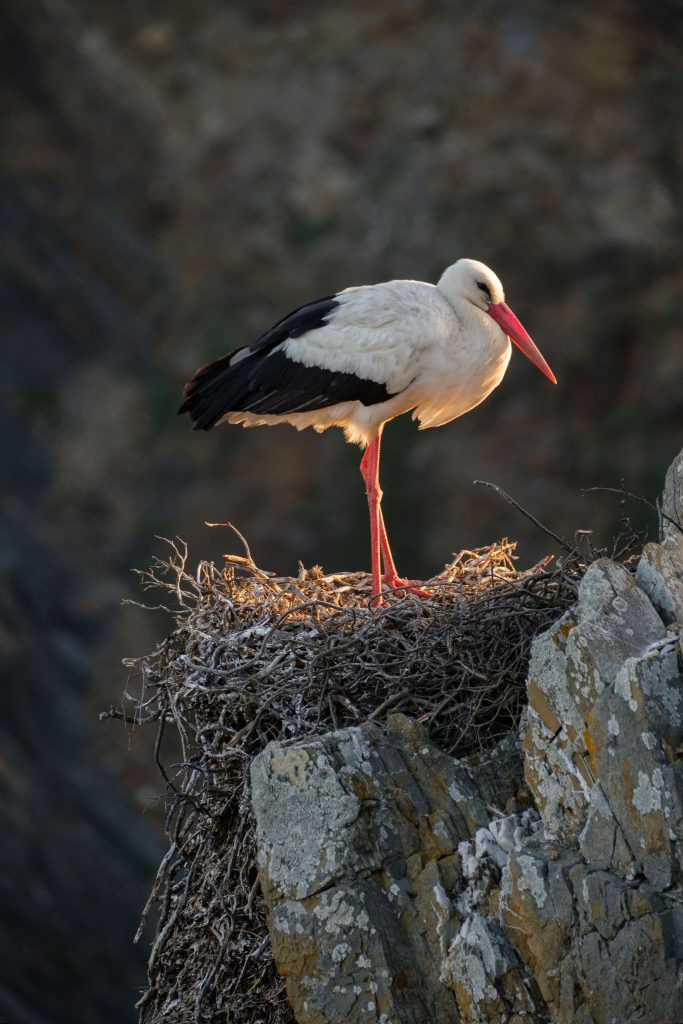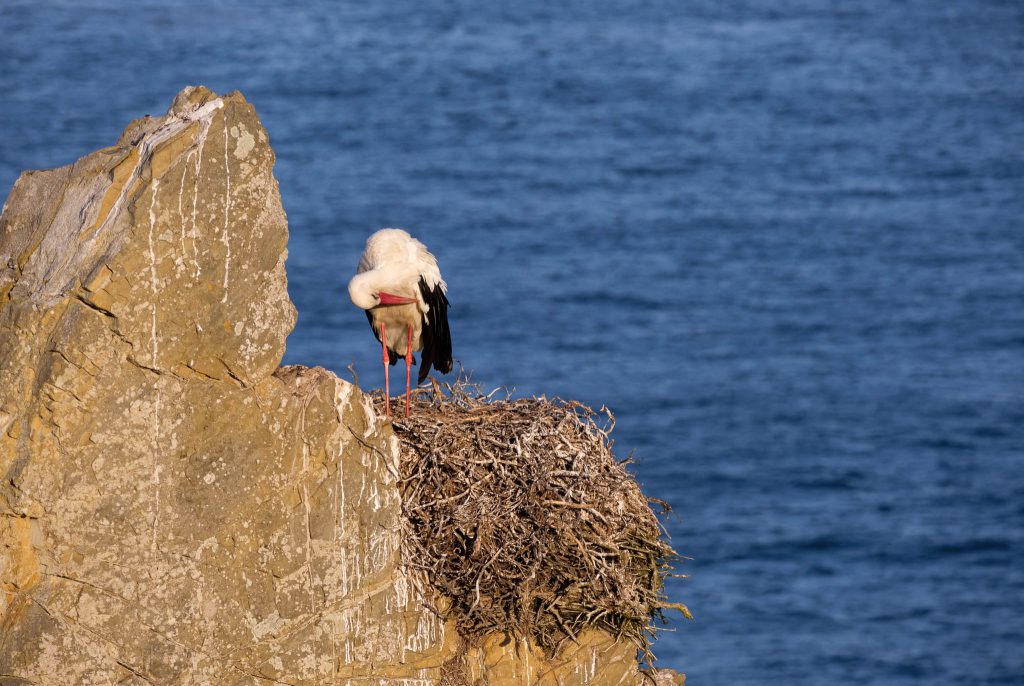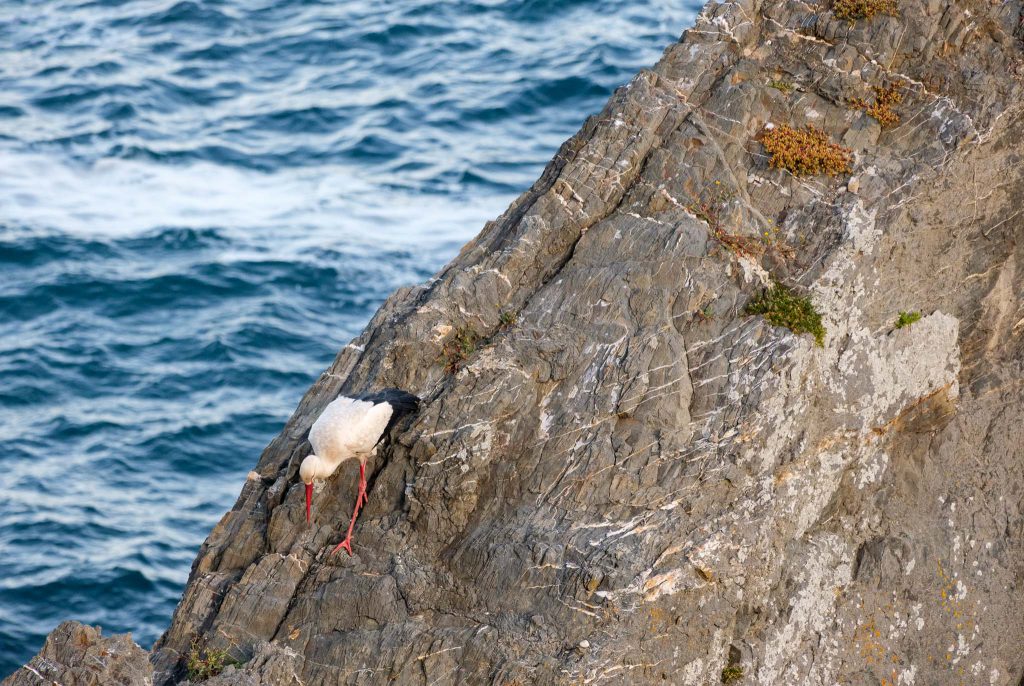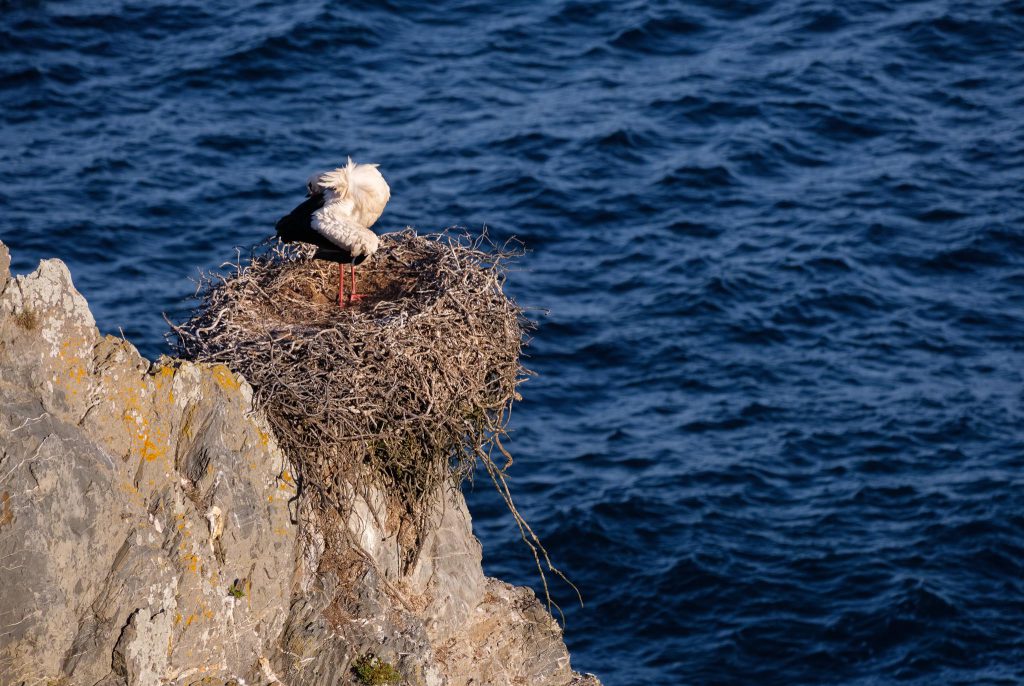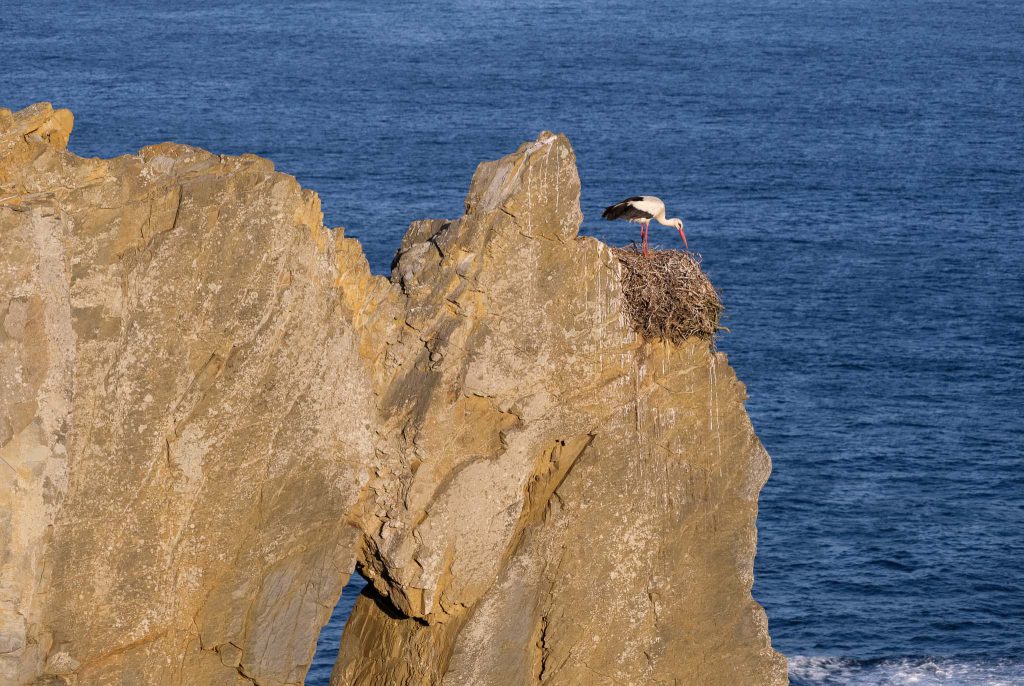 As the sun rose on the horizon, it progressively illuminated the 3 nests. After a while, I noticed Stork 3 starting to move, and to my surprise there were 2 chicks under it. I quickly adjusted the camera and lens, and made a few shots. The whole action lasted a few seconds, and pretty soon the bird was lying again over the baby storks, for protection and warmth.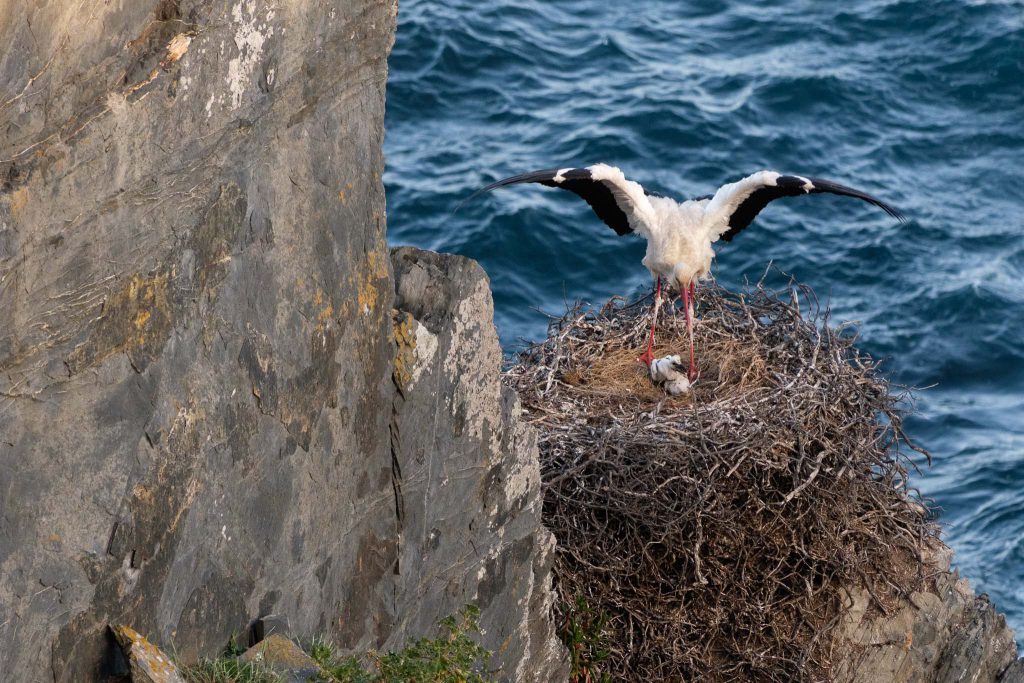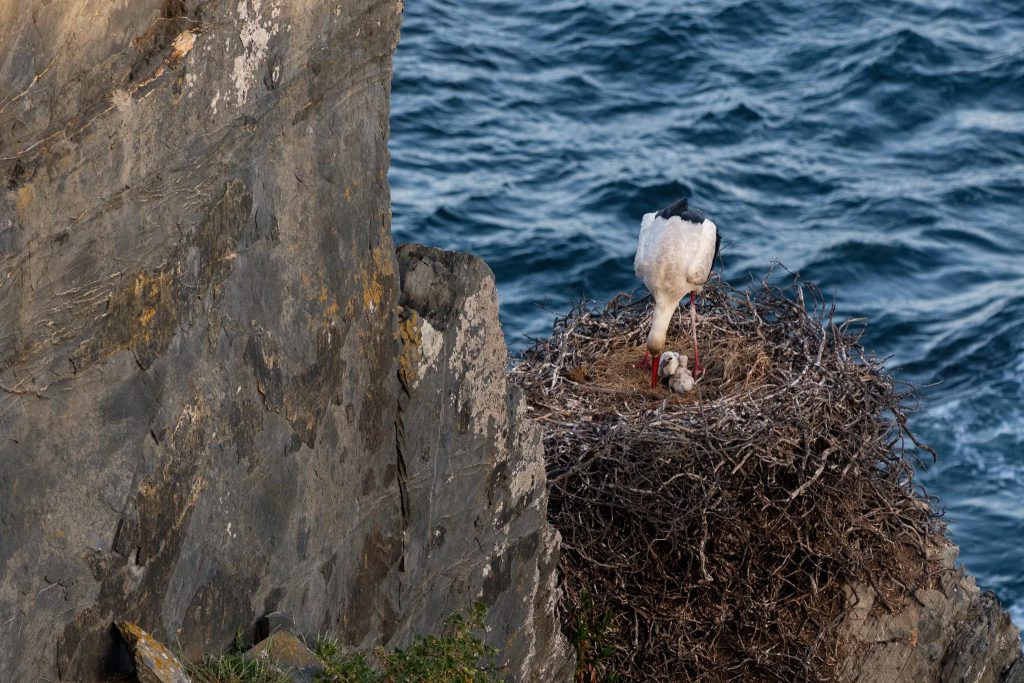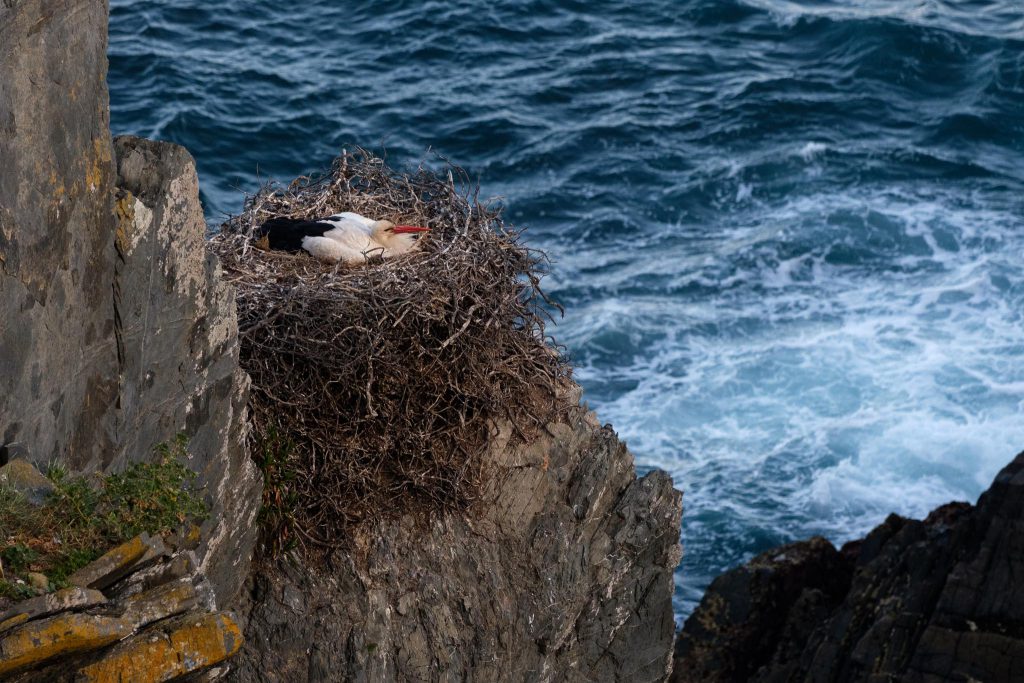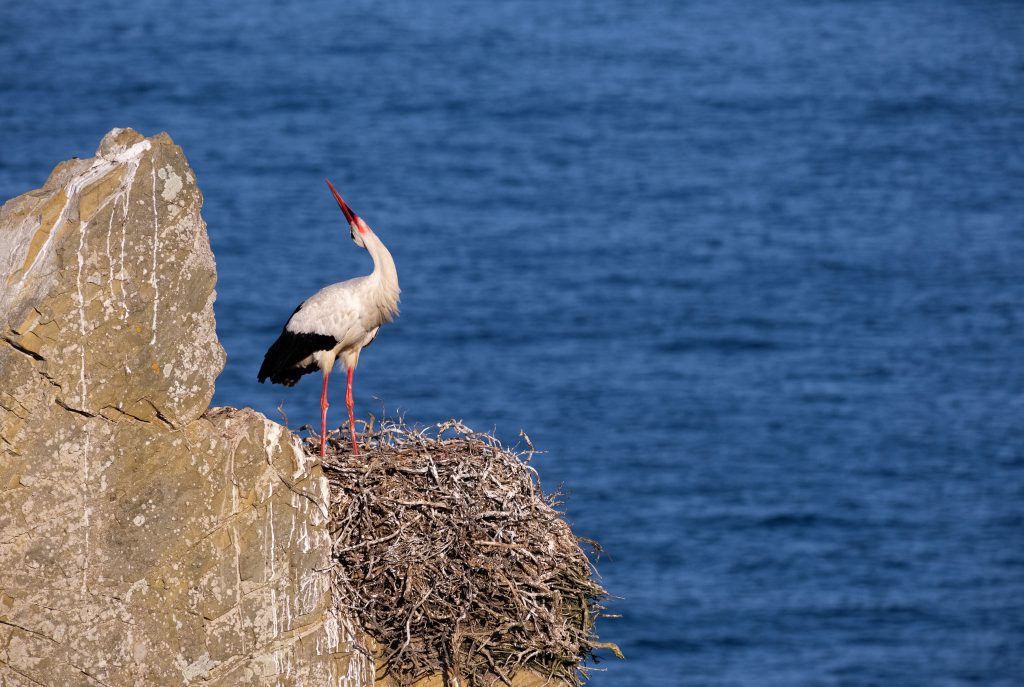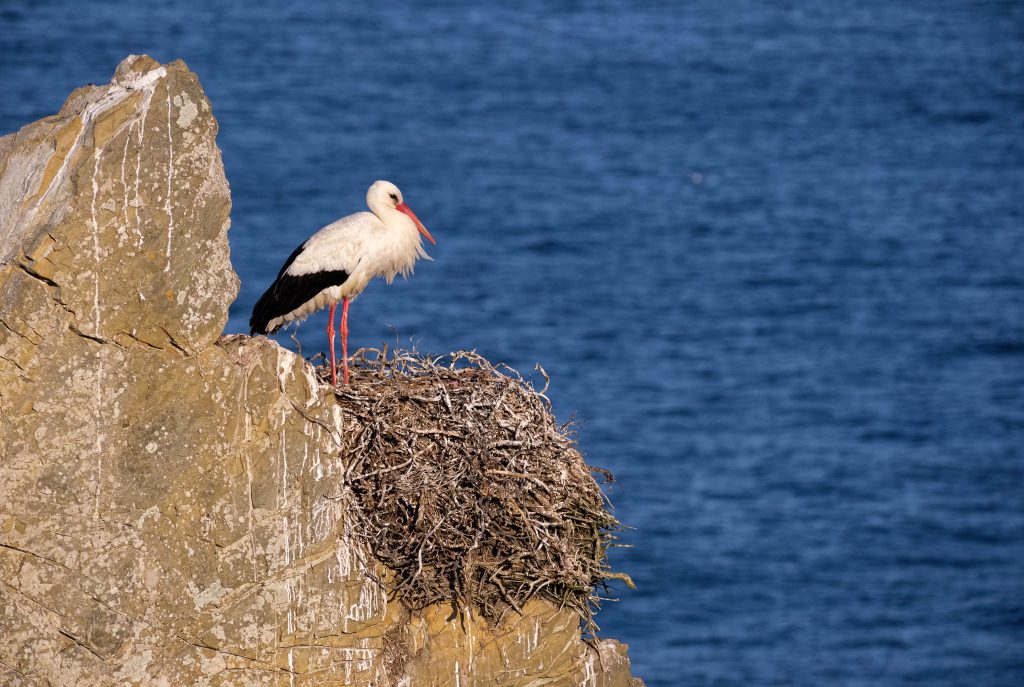 It was nice to be able to witness the birds at the beginning of their day. After a while, I walked back to the car, making a couple of stops to photograph some wild flowers along the way.