The following are just some photos that I took during a morning walk in the village of Odemira, a coastal and interior municipality of southwest Portugal, in the Alentejo province. I had to go to Odemira to buy some groceries, but even in such occasions I always bring my small camera with me, the excellent Fujifilm X100V.
Along the drive between Longueira and Odemira, there is a familiar farm house by the side of the road, that I have photographed before. This particular morning was no exception, because the land was green and the sky a crispy blue with fluffy white clouds. The sun had risen about one hour before, so the light was still good.
The terrain was soaked with rain, but I walked up to the farm house for a more close up photo. Actually, there is a natural spring nearby where I go to fill up several containers of water for drinking.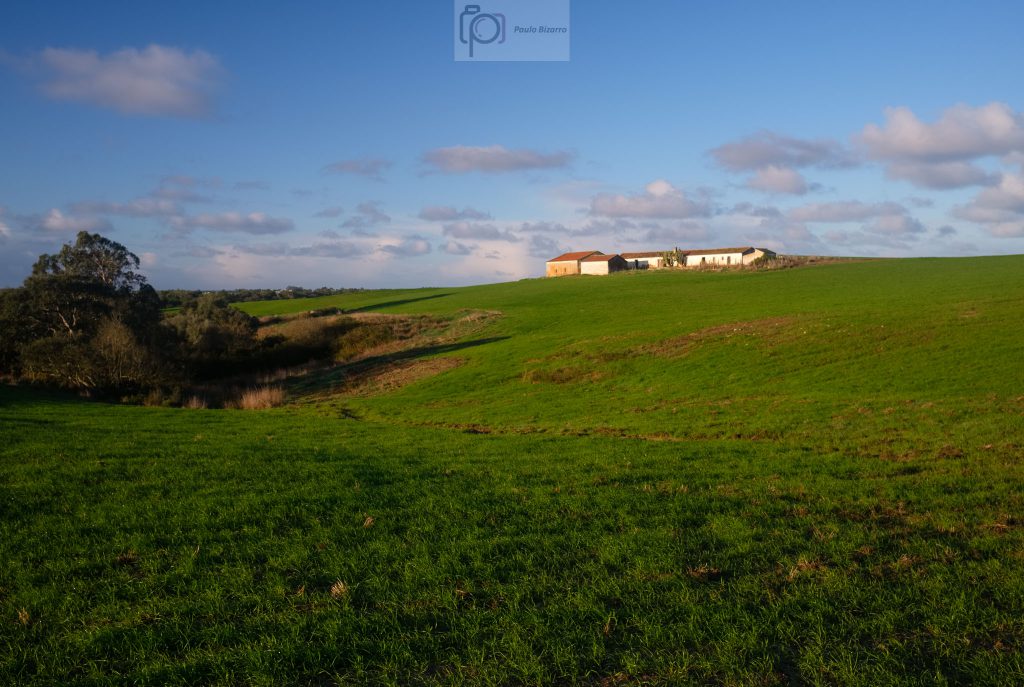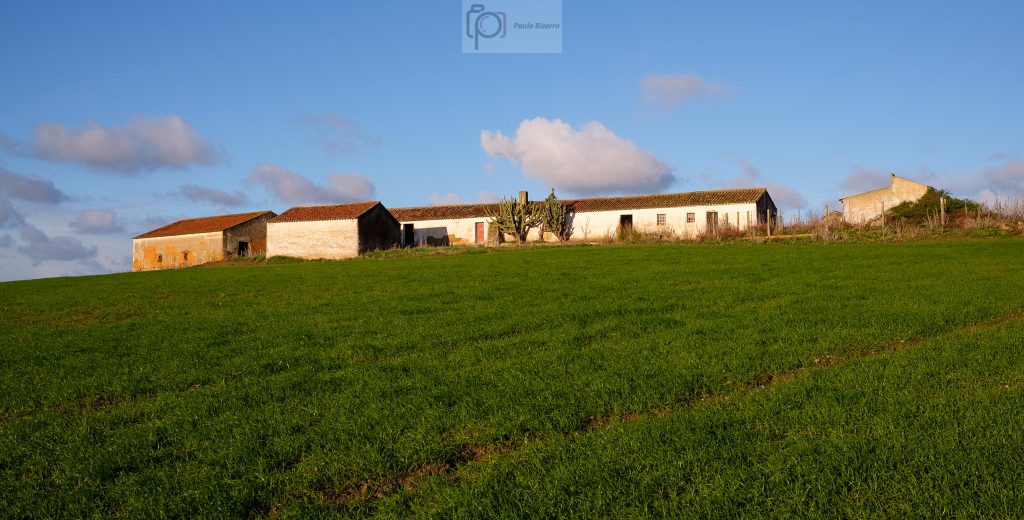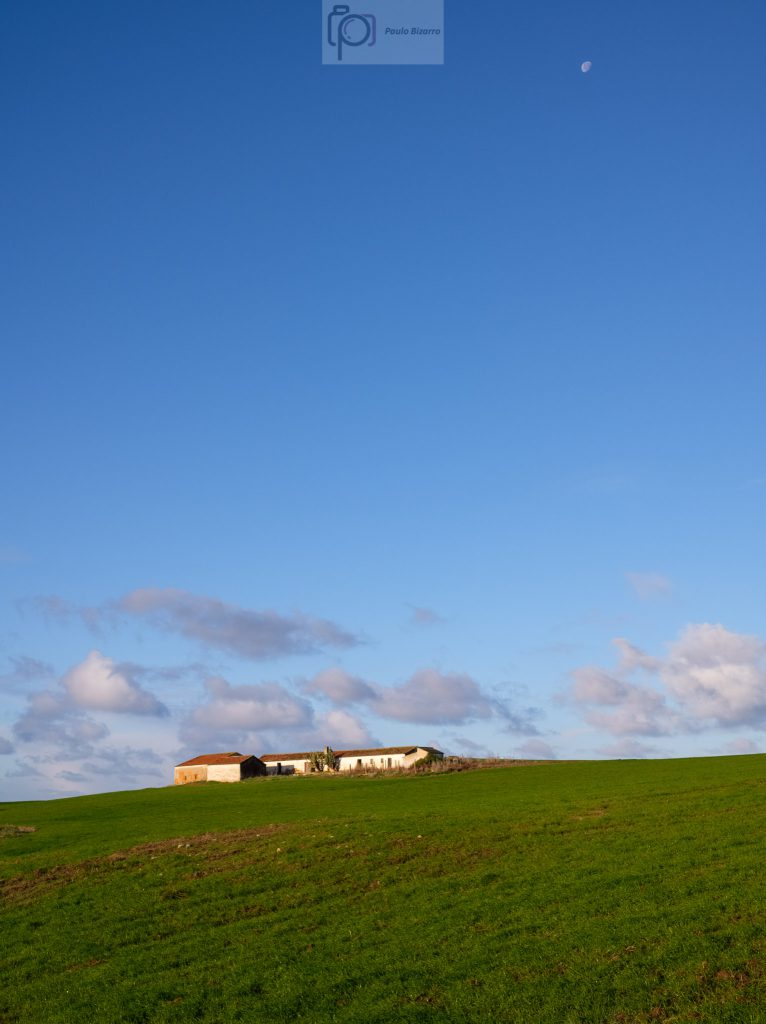 I took the opportunity of simply strolling through the streets in Odemira. Clearly, Covid – 19 is ever-present, even thought people try to go on with their lives. Local cafés and shops are open, but business is slow. Odemira is the largest municipality in Portugal in terms of area, and has a small population; thus, social distancing is already practiced under normal circumstances. Still, people are very worried, because a large part of the inhabitants are old. Hopefully 2021 will be a better year.