I spent a couple of weeks in my house in the small village of Longueira, in the Alentejo coast, as part of this year's summer vacation. It was a busy time for the family, but still I managed to go out and do some photography. As usual, this involved being out of the house before dawn, and after sunset, to catch the best light over the surrounding landscape.
This article is about one of such occasions, where I went to a place near the village of Odemira to photograph the full Moon setting in a nearby farm field. I arrived at the location around 6.00, and was greeted by some patches of thick fog… so I was naturally concerned that the Moon would not be visible at all. Fortunately, even though there was some fog over the area, the Moon was still visible, so I quickly set up my tripod and started shooting. I made several frames using both my wide angle and short telephoto lenses. The fog added another layer of interest and mystery to the landscape, and as the sunrise approached, it started lifting.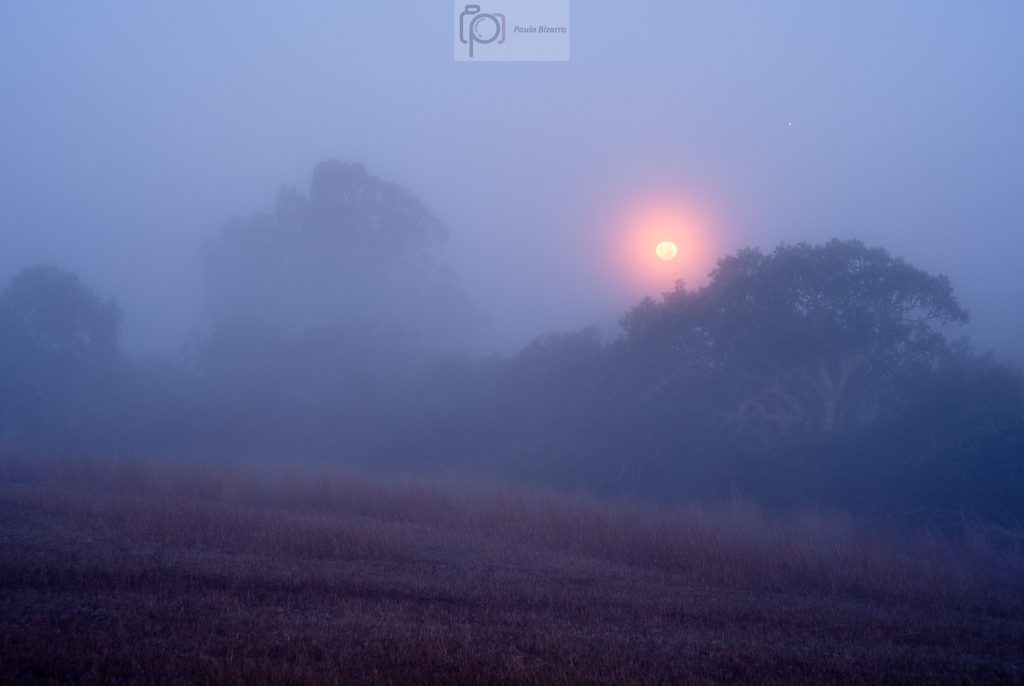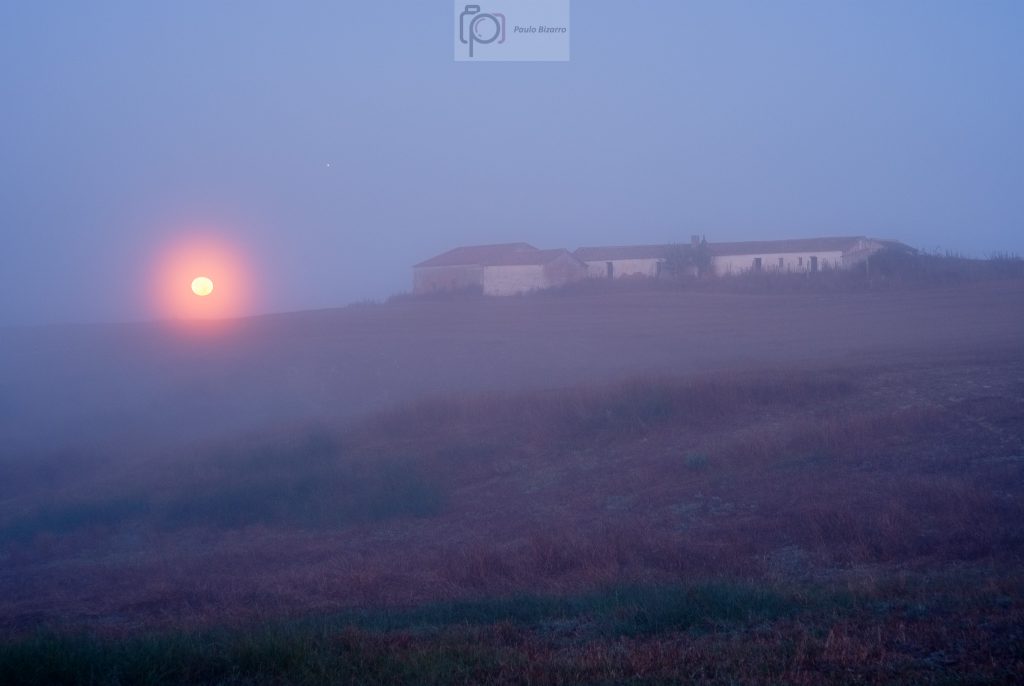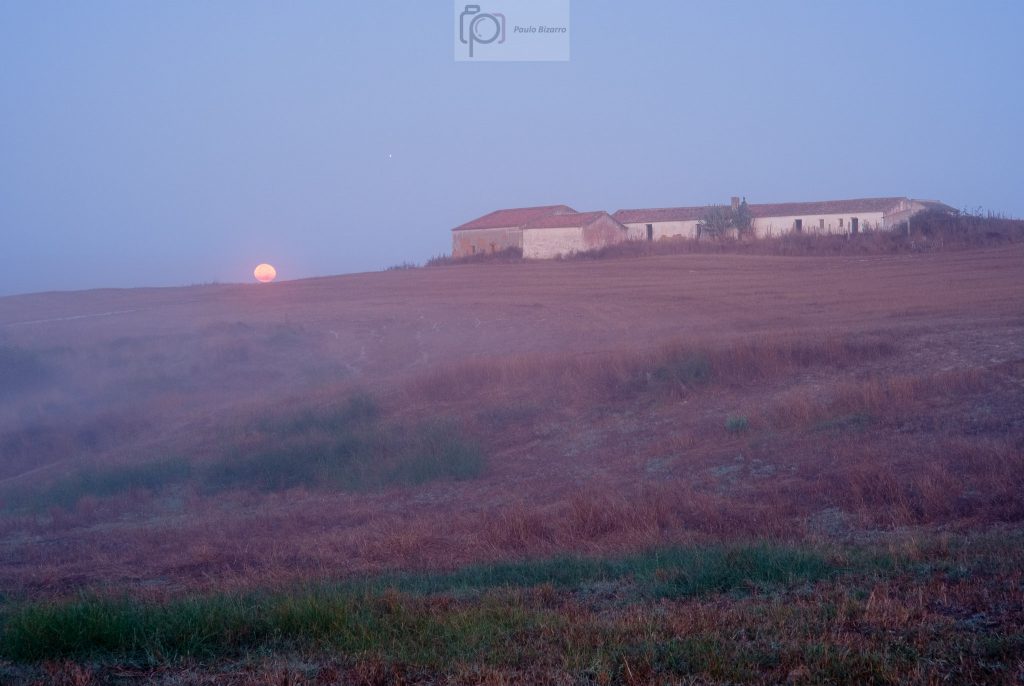 The previous photos illustrate the changing light conditions as the night slowly turned into day. I framed an old farm house and made several photos as the Moon went down. This was really fast, as you can see in the following couple of shots, which were made 5 minutes apart.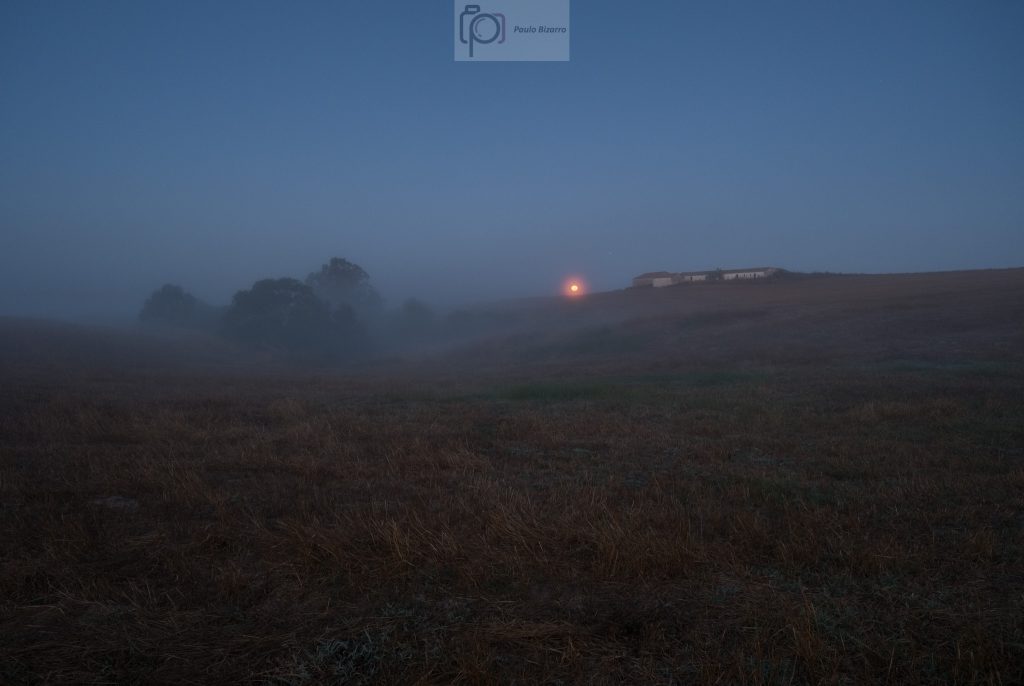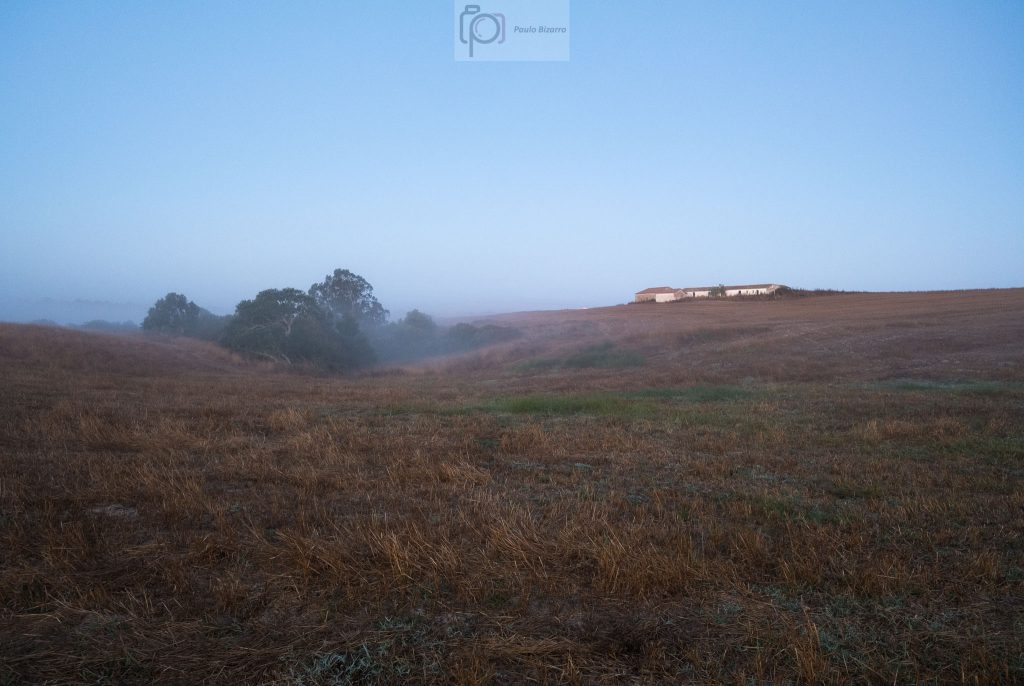 Leaving the farm field, I next walked to another nearby location, from where I could watch the sunrise over the hilly landscape and the river Mira valley. This was covered in thick fog, but the sky was acquiring a nice pinkish colour. There was a nearby tree that provided an interesting foreground.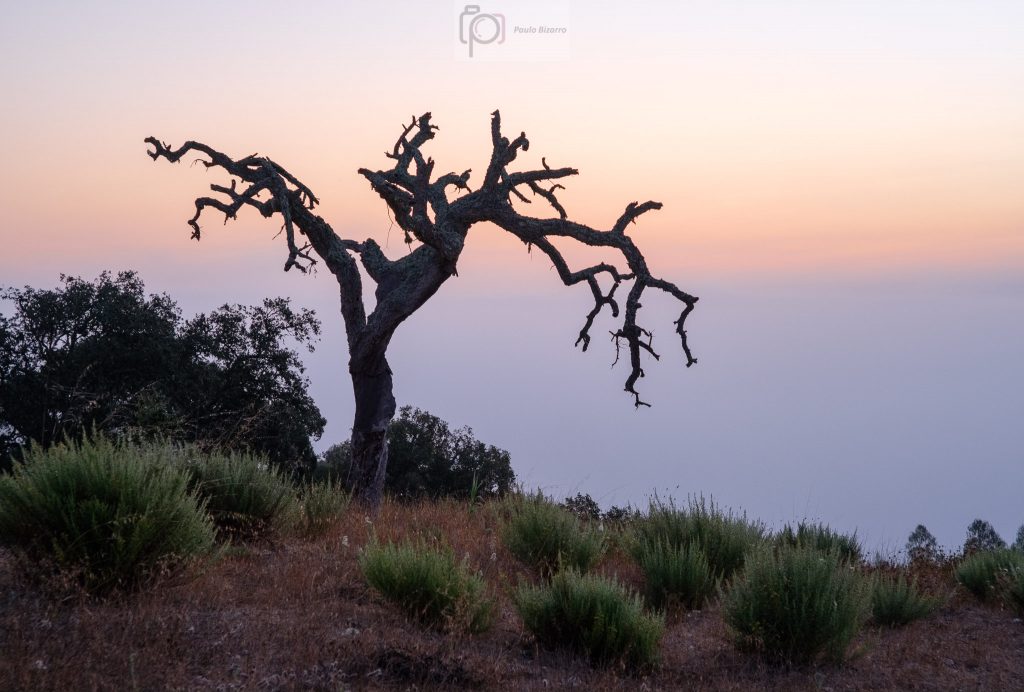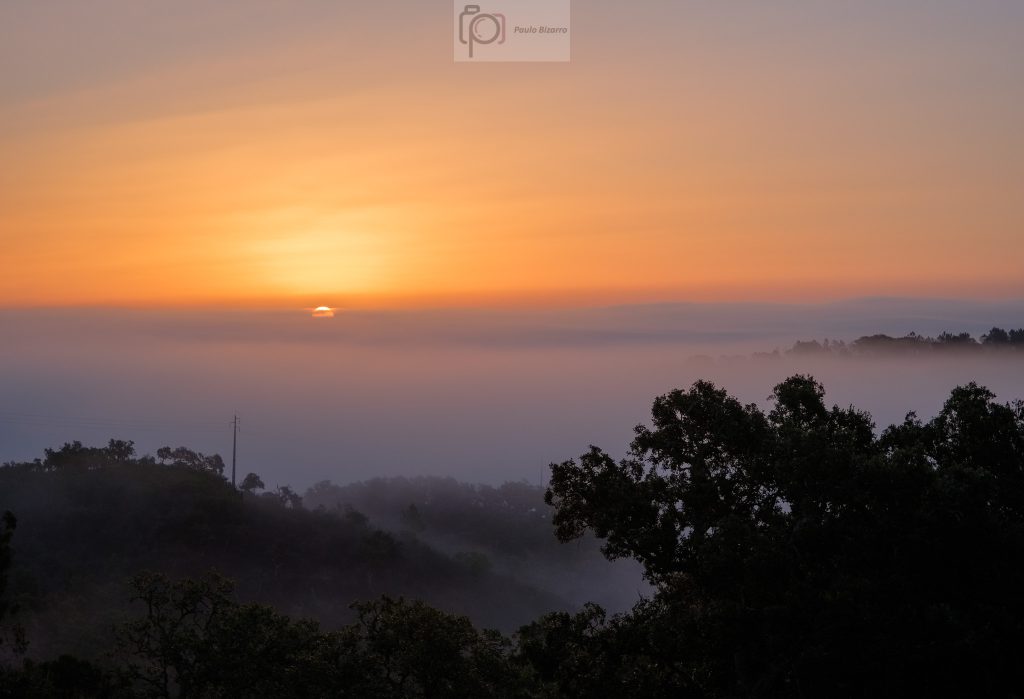 Looking around, there were other interesting subjects, especially a few old tractors and farm machinery. Thanks to the fog, the light had a nice and soft quality. The fog also subdued the early morning sounds of the birds and the wind rustling through the trees. The surrounding quietness was all – enveloping.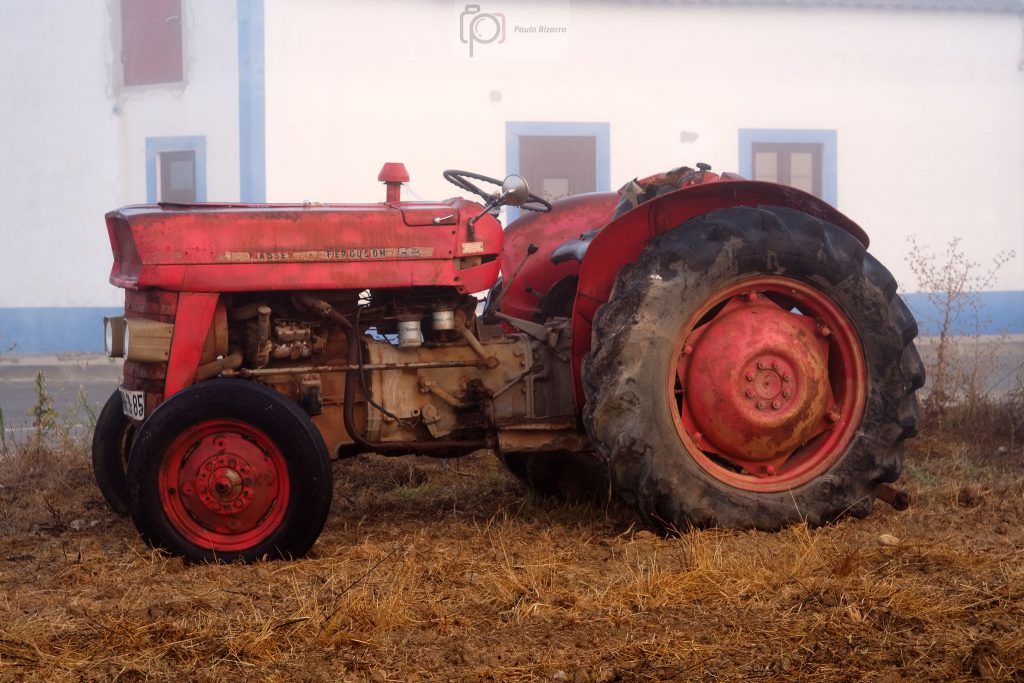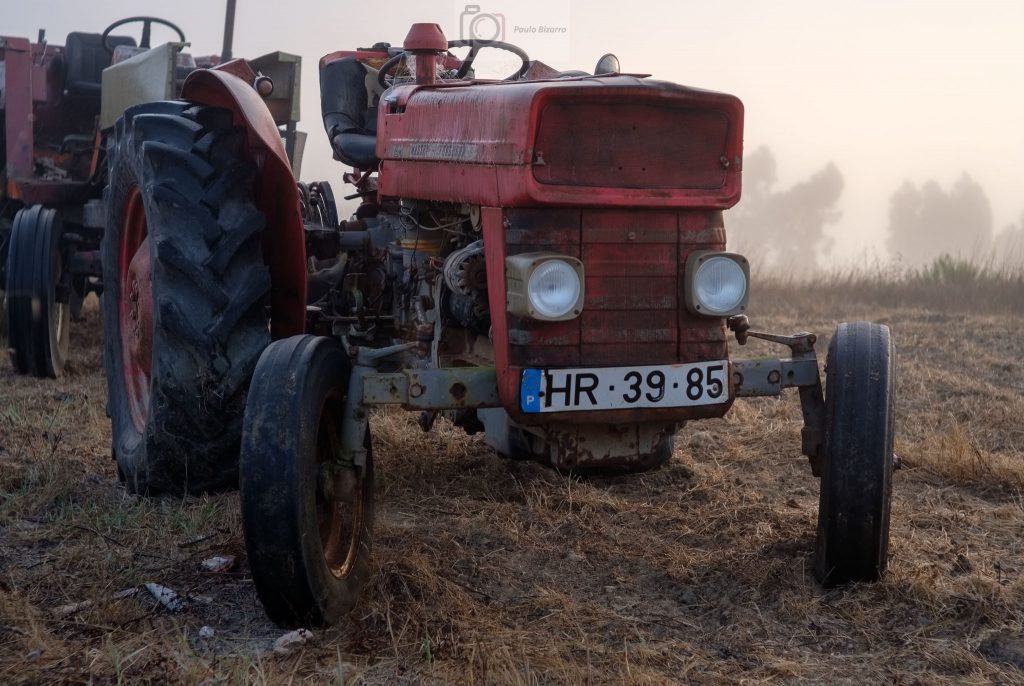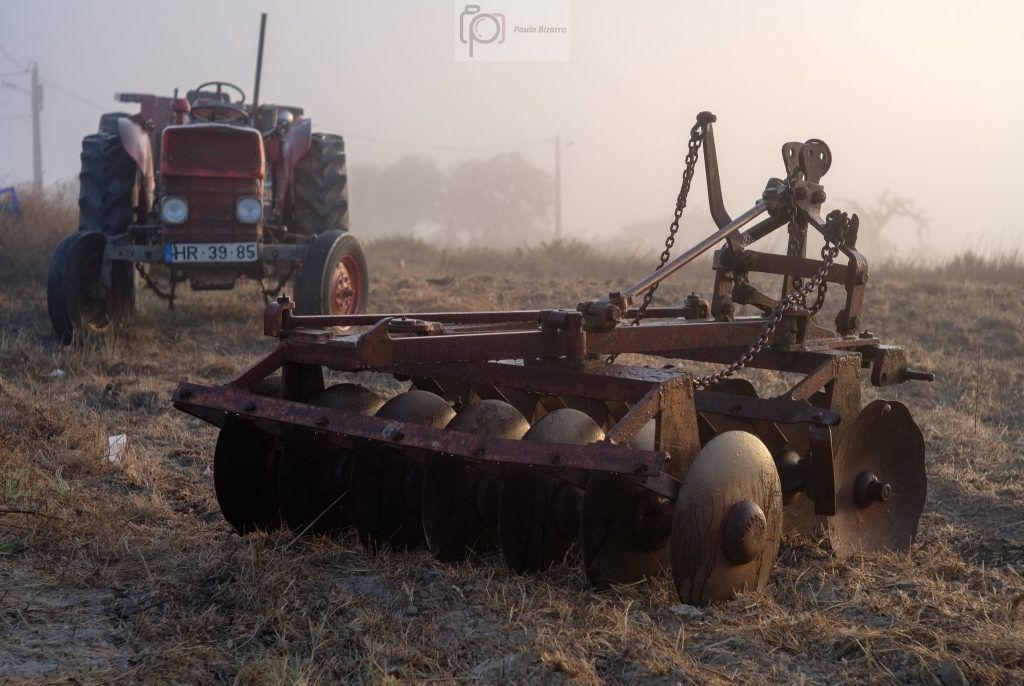 This was another good photo walk, and I was happy to have made some interesting and different shots in a very familiar place. It was time to go back home for a well deserved breakfast. As a final note, most of the photos here were made with the Zeiss C Sonnar 50 f/1.5 lens (modern Leica M mount version), adapted to the Fujifilm X-Pro3 camera. I was always a big fan of this lens, having it used before in Sony A7 cameras. Results in the Fuji camera are also wonderful, particularly under soft light as above.