These photos are from a walk along the coastline south of Cabo Sardão, in the Alentejo province of Portugal. I spent a few days in the area in early November, and took the opportunity to take some photo walks. On this particular day, the weather was poor, with heavy clouds and strong winds coming in from the ocean. Nevertheless, I packed my gear and drove to the Cabo Sardão lighthouse, for a sunset walk along the coastal trail.
There are several accessible viewpoints, but especially in windy days, it is important to be careful when approaching the edge of the cliffs. I wanted to portray the stormy conditions on that afternoon, with the elements incessantly pounding these very old rocks. The rocks themselves can be interesting subjects in a photo, because they are all folded and twisted, as a result of the tectonic forces that have uplifted and compressed them around 300 million years ago. I ended up using my neutral density filter to achieve longer exposure times, enhancing the special character of the seascape. I made good use of my wide angle lens (Fujinon 14mm f/2.8), which is perfect for these seascapes.
Given the weather conditions, there was not much color around, but occasionally a small break in the cloud cover would allow a sliver of warmer tone to be visible, adding a bit of life to the scene.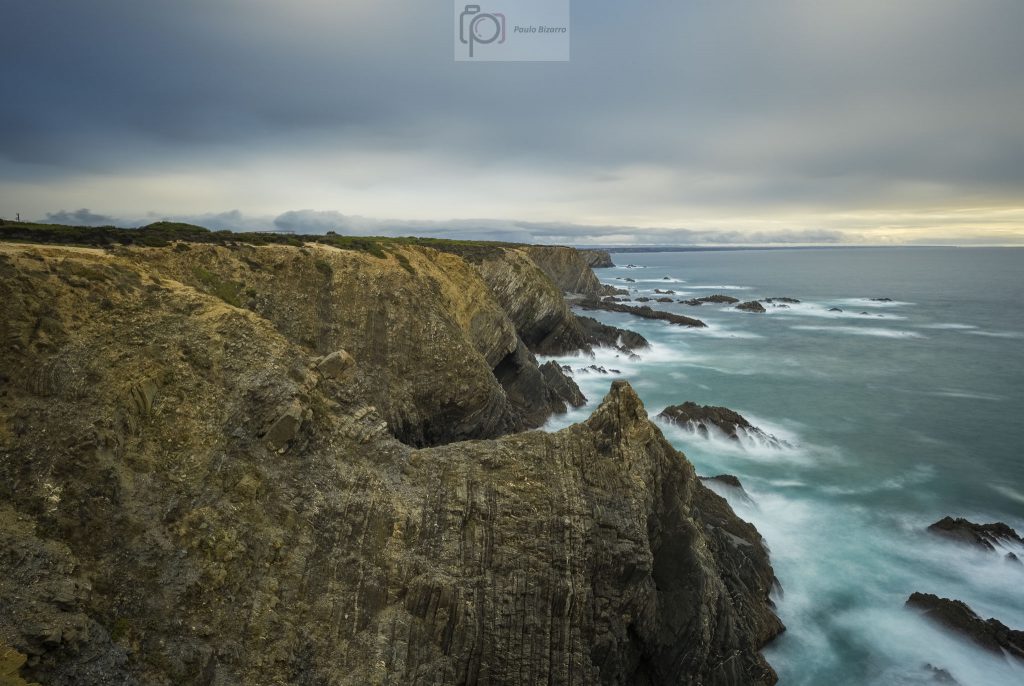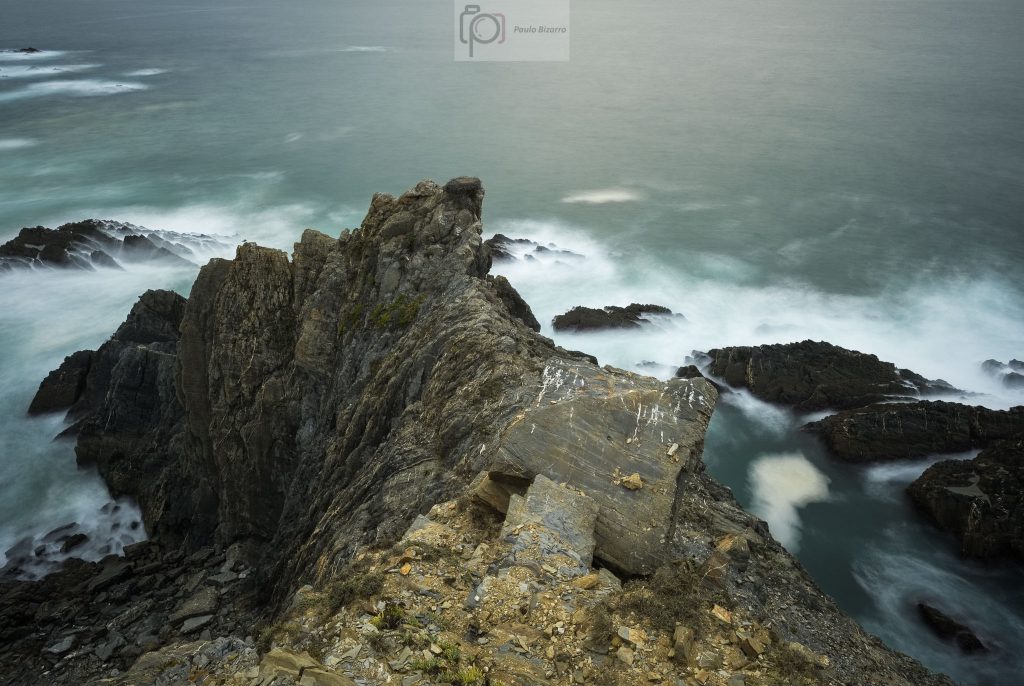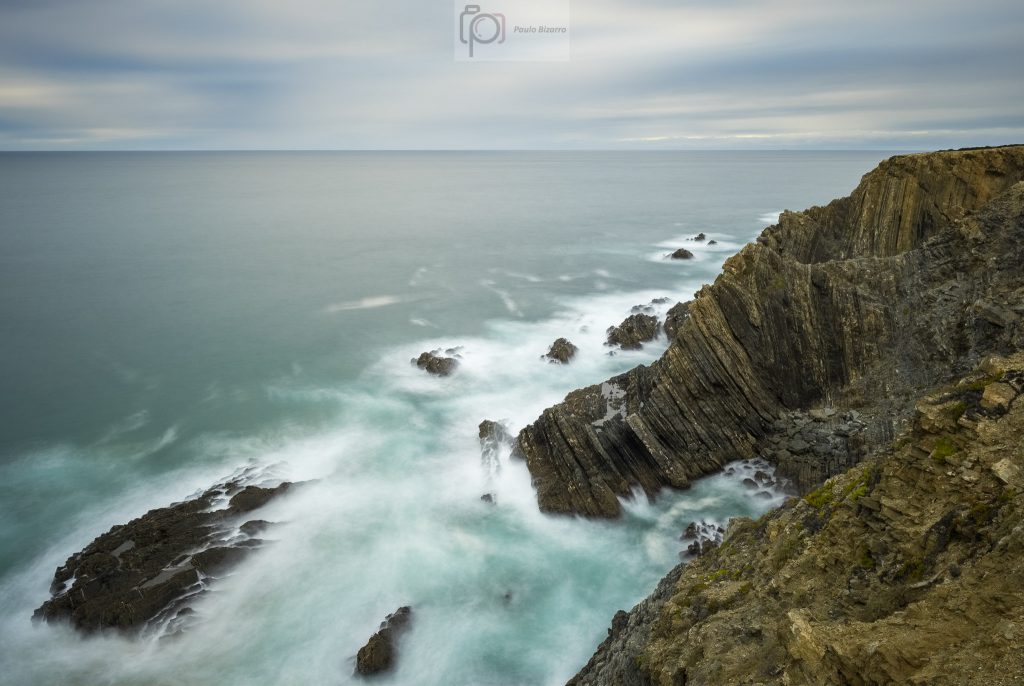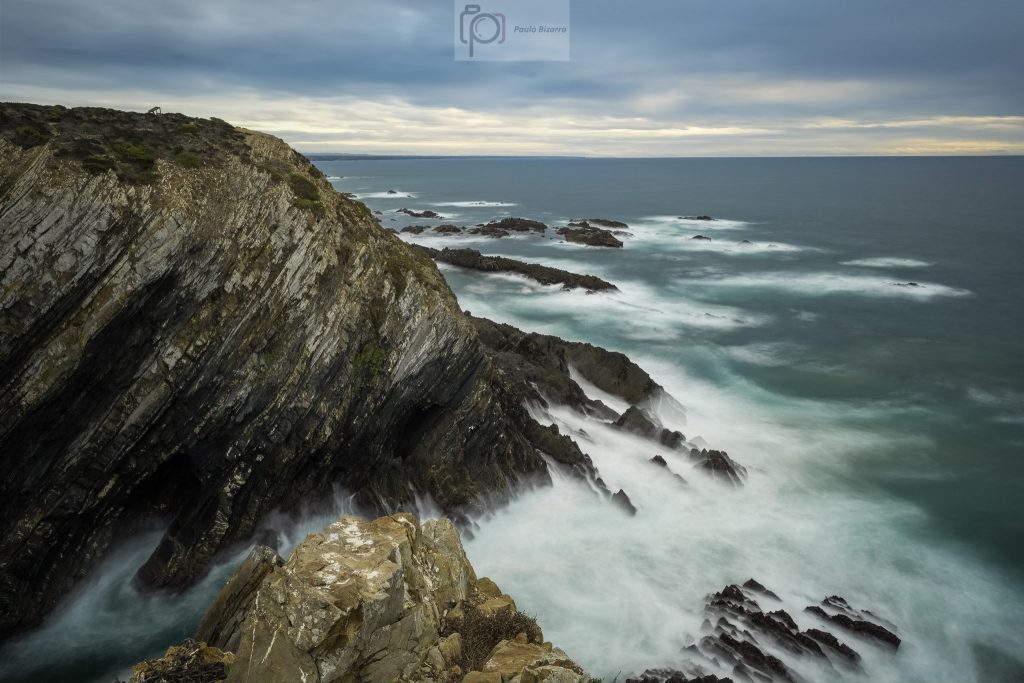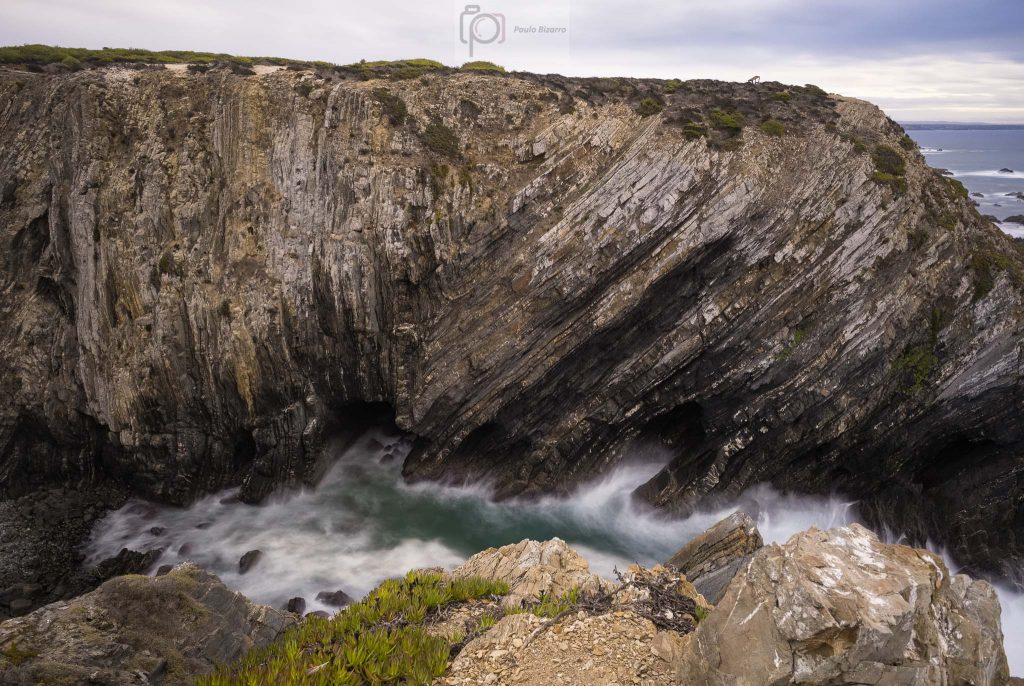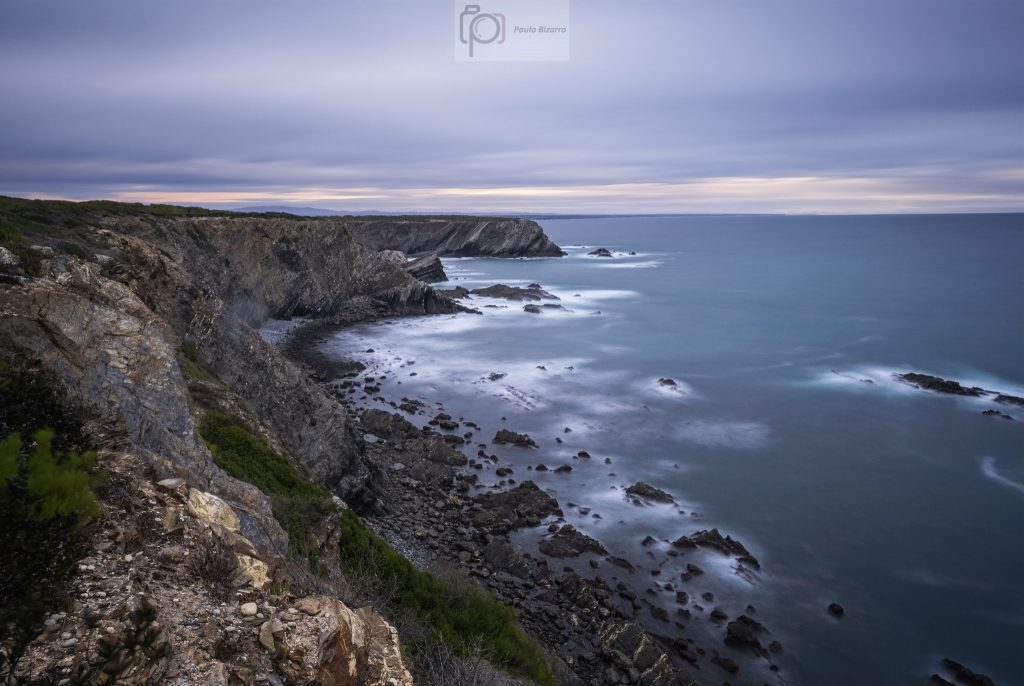 Right on cue with the sunset, the light came on in the lighthouse, providing a beacon in such bad weather. I stayed for a little while longer, making several photos of the building, and then drove back home. I really enjoy walking and photographing in this area, even with poor weather it has a unique character.