Along the southwest coast of Alentejo, in Portugal, there are several small fishing harbors that are still used today by local fishermen. The livelihood of this region is still based on two main activities: farming and fishing. These harbors provide shelter for the small boats that venture in the coastal areas when the weather conditions permit. On a recent sunny afternoon I visited the Entrada da Barca harbor, which is located close to the town of Zambujeira do Mar.
This is a very picturesque location, with nice views from the top of the cliffs. After making a few photos, I walked all the way down to the water, exploring the little bay. There were a few boats in the water, plus other ones on the concrete landing. I had with me a new lens, the Fujinon 70-300mm f/4 – f/5.6 zoom, which I wanted to try out. My preference when photographing in the area is for wide – angle and standard lenses, but a telephoto zoom is also very useful to photograph details and subjects that are far away. After this initial tryout, my conclusion is that the lens is very good and will be a valuable addition to my kit.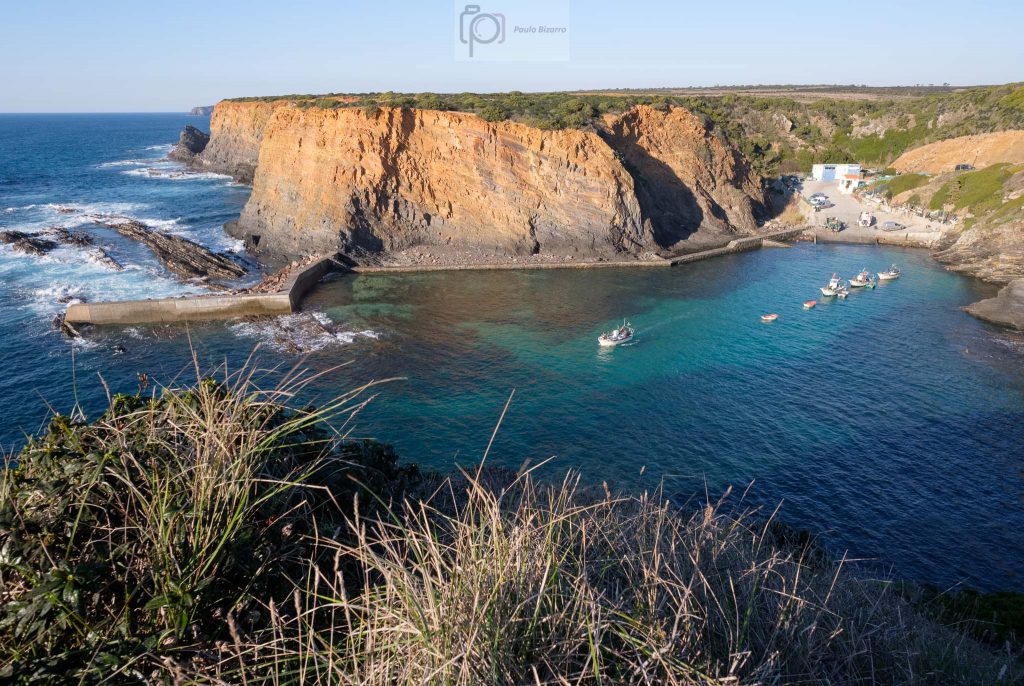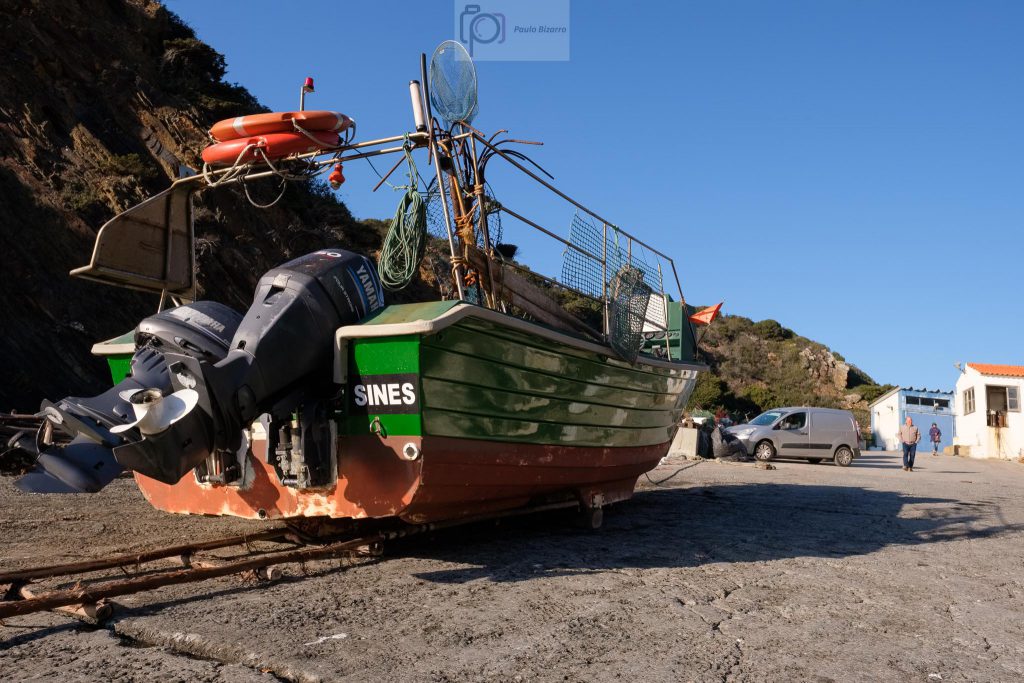 I walked along the concrete pier that was built to protect the harbor from the sea. Once you reach the end of it, you can appreciate the transition between the sheltered area and the open water. I admire the fishermen that regularly go out into the ocean in these tiny boats.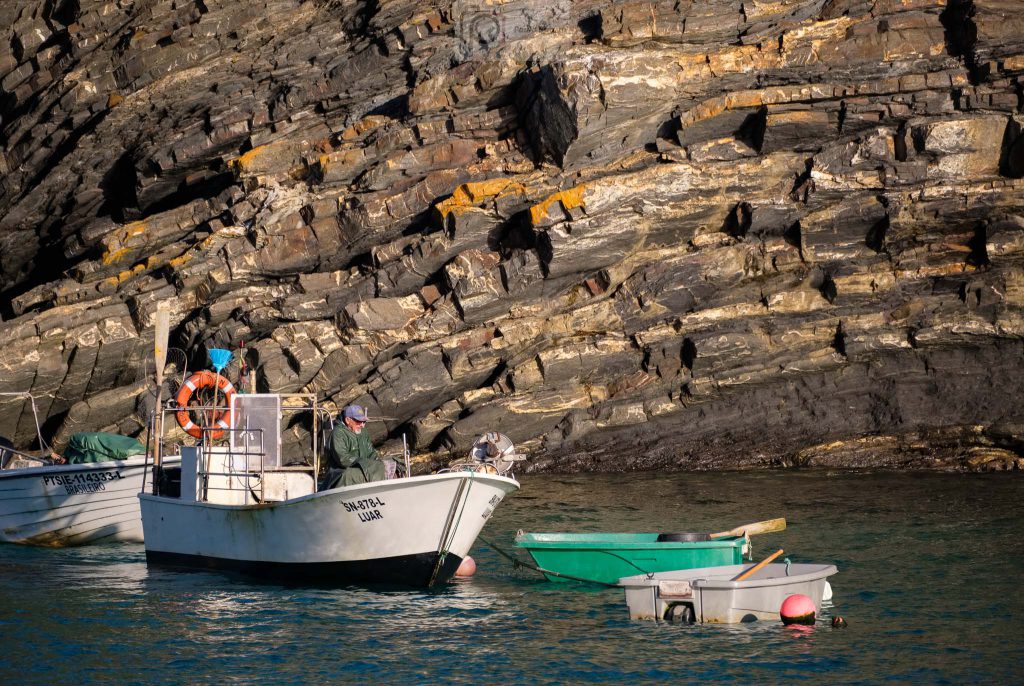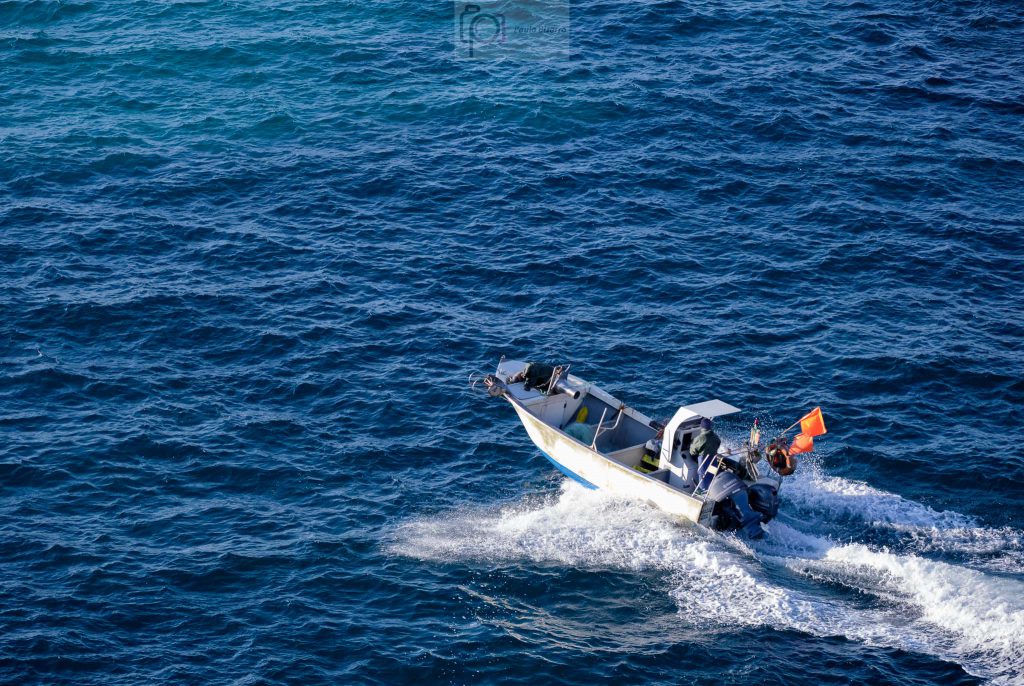 After a while I left the harbor and walked along the coastal path, which climbs the northern face of the small bay. This path belongs to the Rota Vicentina trail section that connects the towns of Zambujeira do Mar and Almograve, about 20 km away. The weather was clear and sunset time was approaching, bathing the coastal cliffs with a golden light. It is interesting to see the succession of small coves formed by the erosion of the rocks.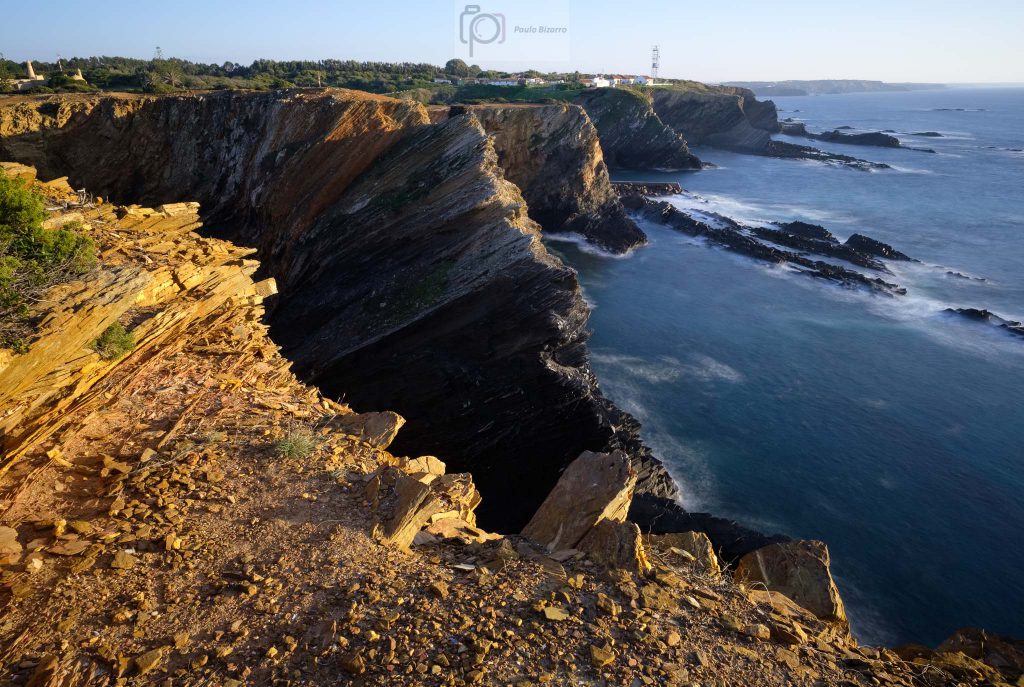 Walking along the trail, I chose a few spots that provided views over the coast, set up the tripod, and took a few more photos. The silence was only disturbed by the seagulls and the waves below. I use the telephoto zoom to photograph the distant bird nests, and also some of the cliffs, to highlight the layered nature of the rocks.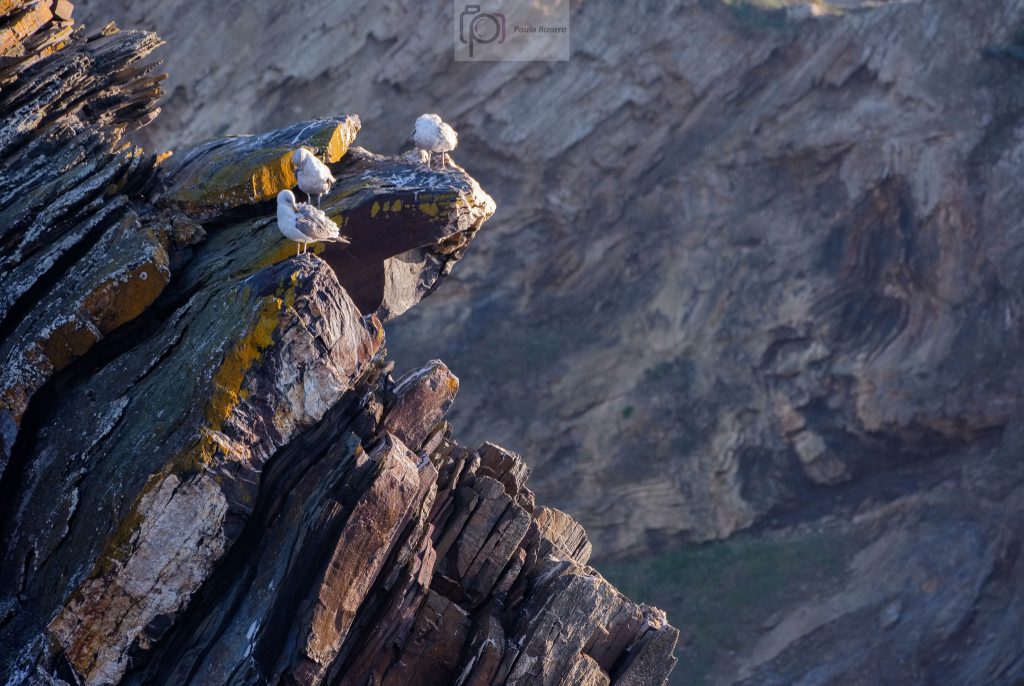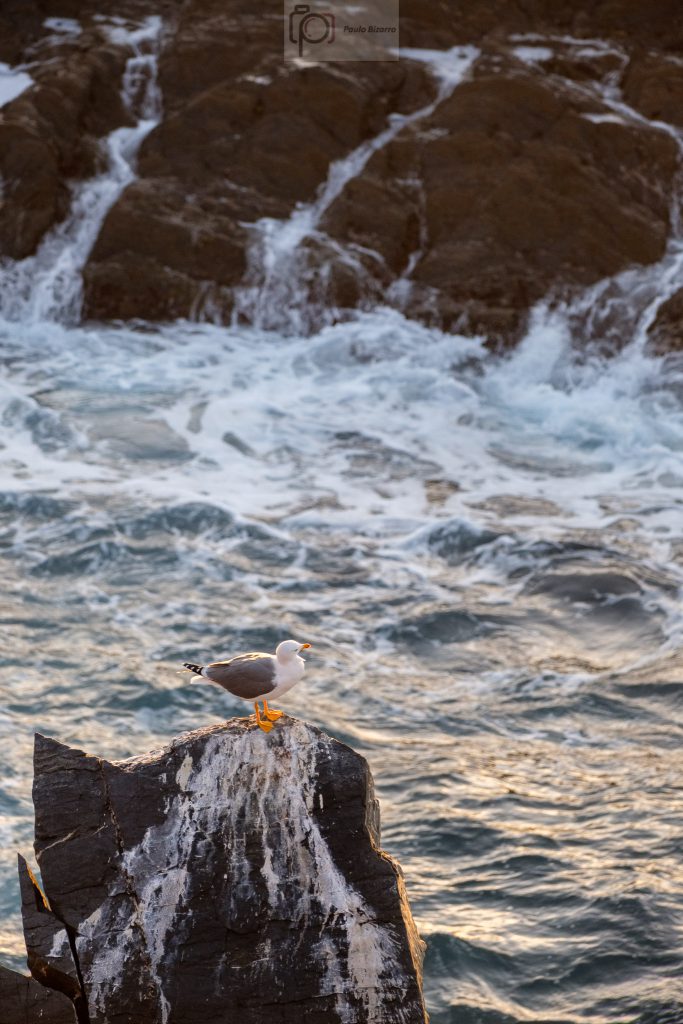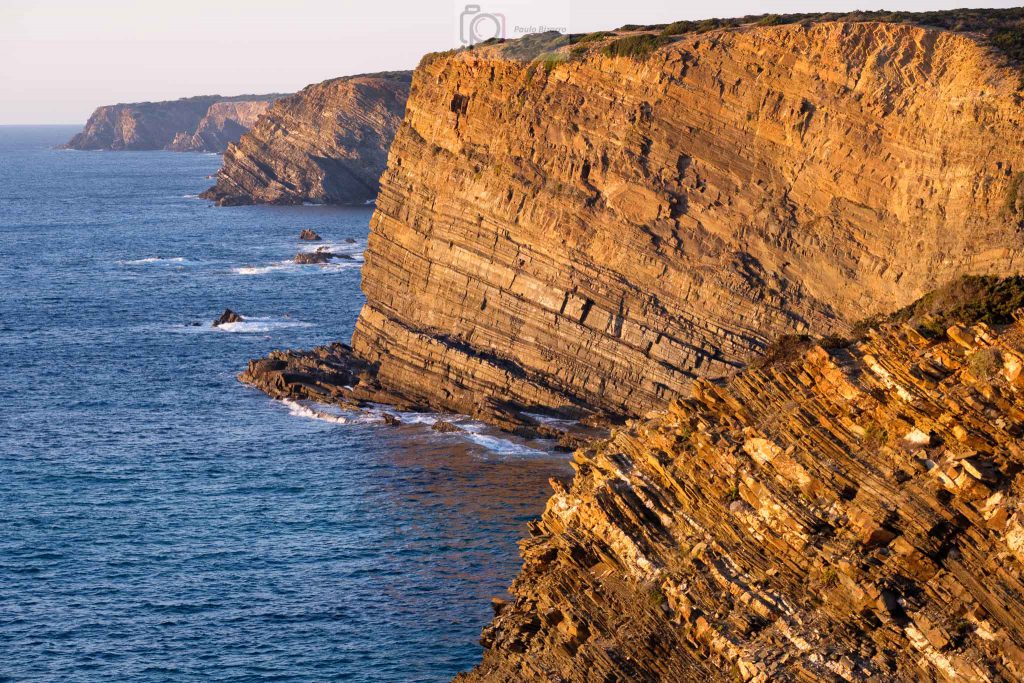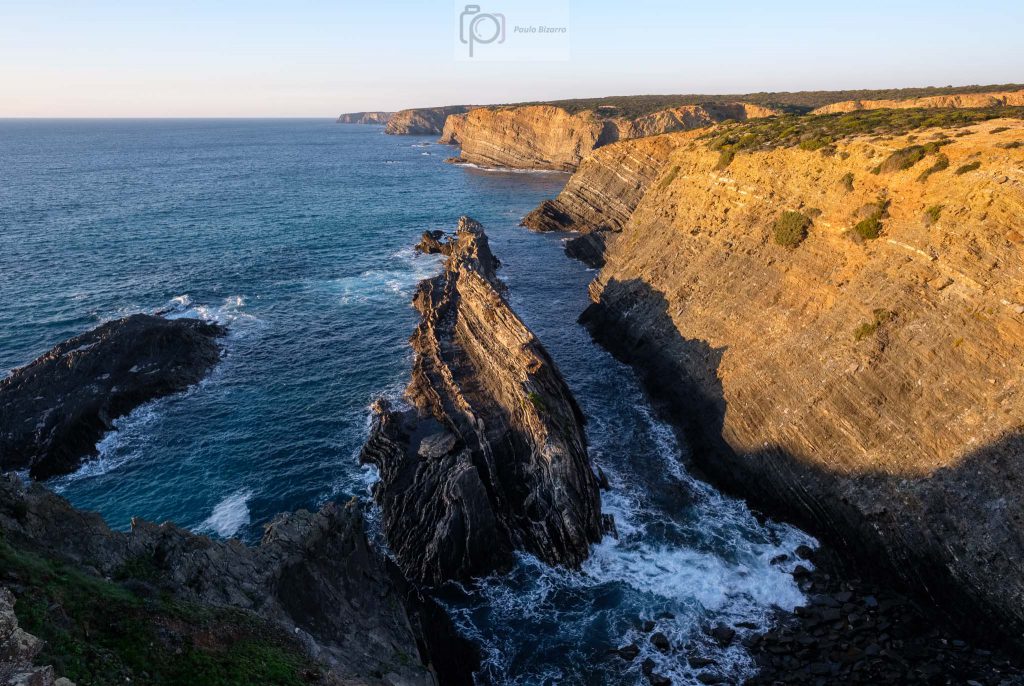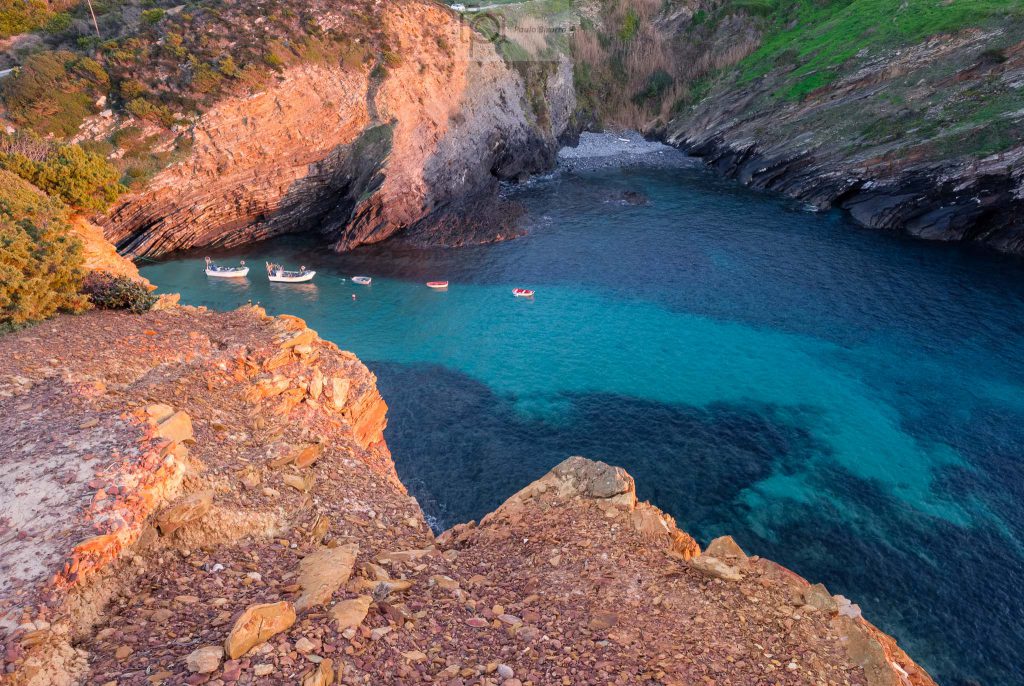 At the end of the day, enjoying the sunset, I was happy with this small walk in the area, where there are so many interesting aspects to explore. If you want, you can even stay longer and have a nice dinner in the typical restaurants near the harbor, where you can taste the fresh fish that was probably captured in the waters below.