After a very dry winter, finally we are having some rain in Portugal in April. Still not enough to mitigate the drought, but rain nevertheless. During one of my recent walks in the Alentejo coast, between Cabo Sardão and Zambujeira-do-Mar, I ended up photographing some seascapes during the sunset. The afternoon had been very windy, with heavy clouds accumulating in the distance. As the day was ending, the light kept changing very quickly, and the first showers could be seen in the distance.
I mounted my camera on the tripod, and made several photos using the lenses I had with me: the older and trusty Fujinon 14mm wide-angle and the more recent Fujinon 70-300mm zoom. The former was used to frame the coastal cliffs against the sea and dramatic sky, whereas the latter was used to photograph the distant ominous clouds near the horizon.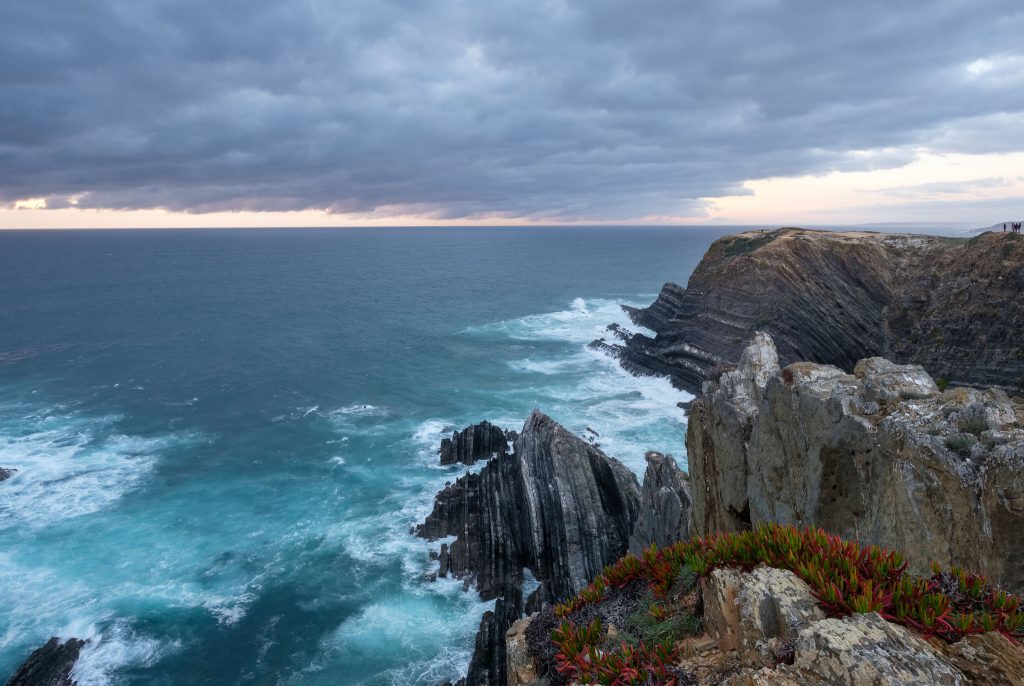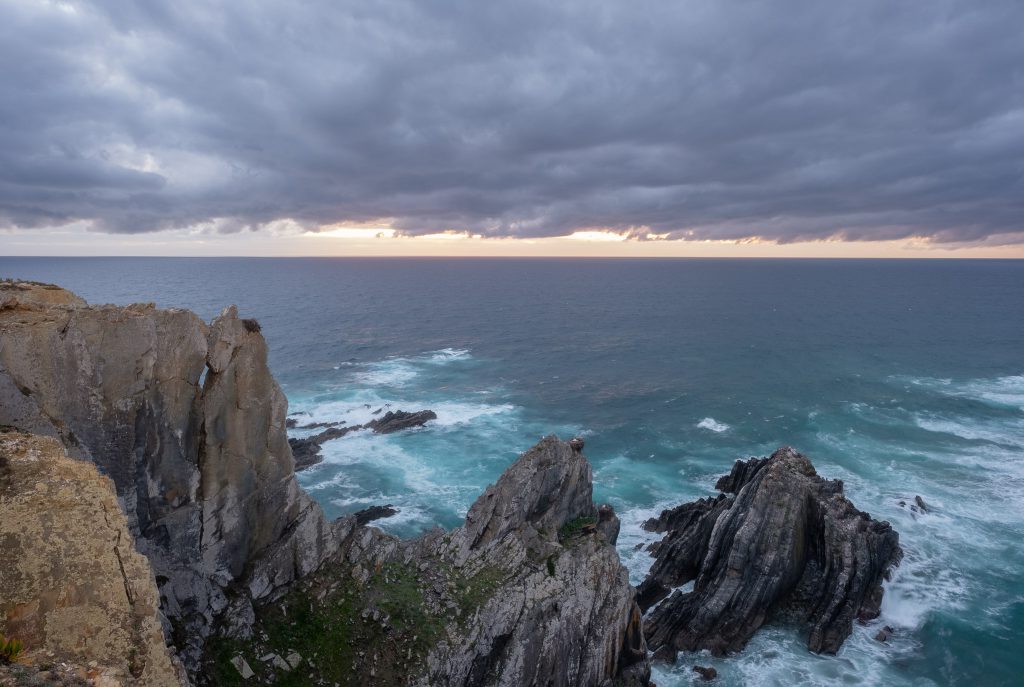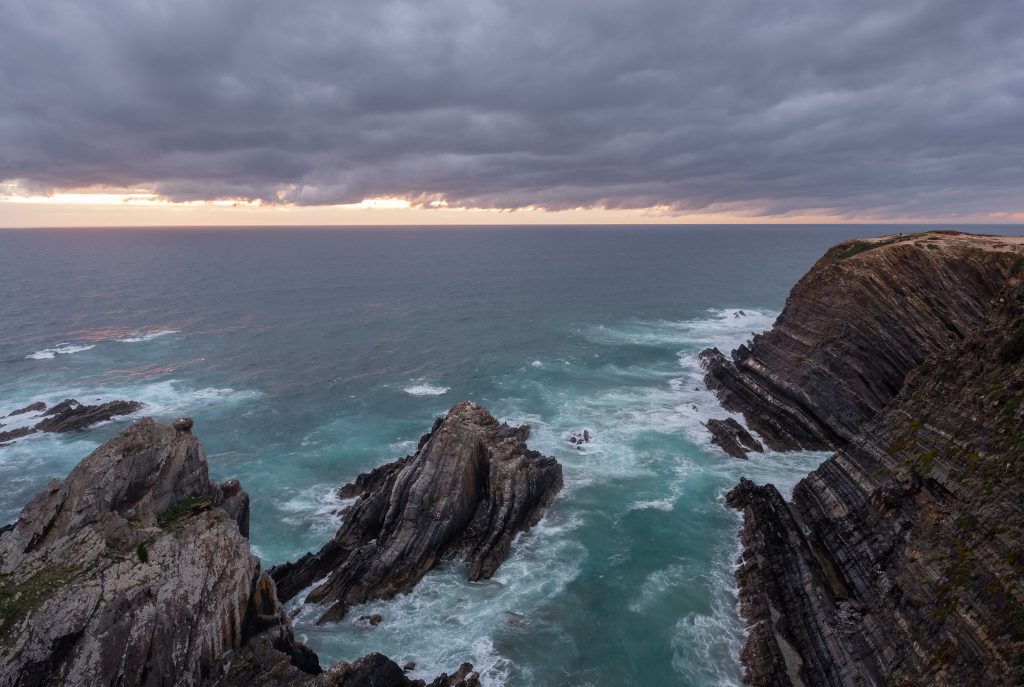 The clouds were covering the sun, but as sunset approached, a thin sliver of clear sky appeared, illuminated by warm colors. This made a very nice contrast with the darker bands of sea and sky that were framing it.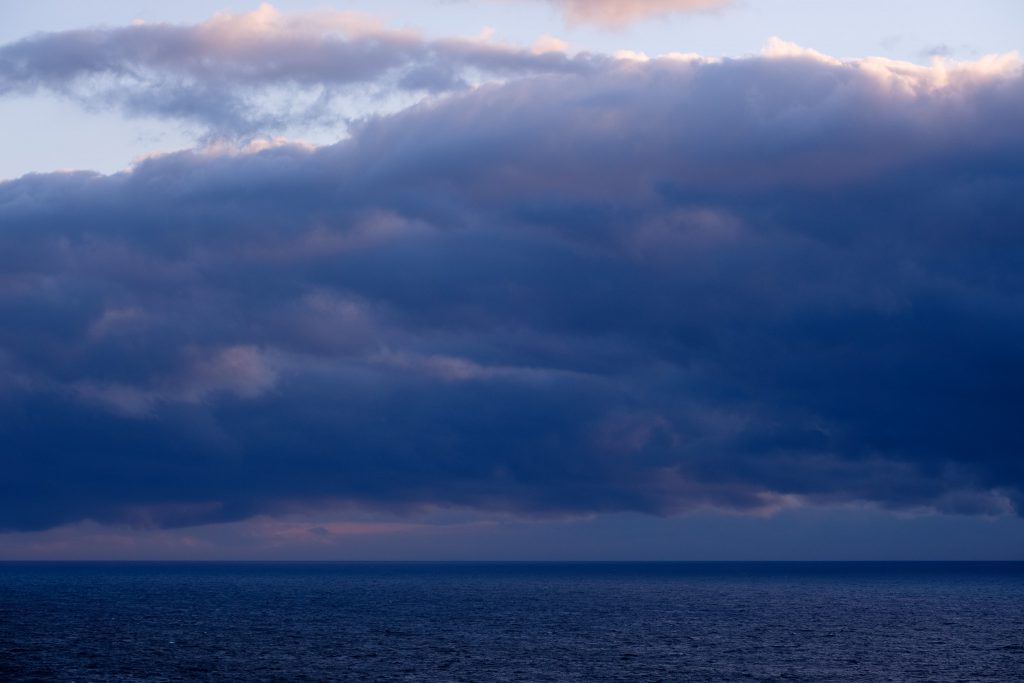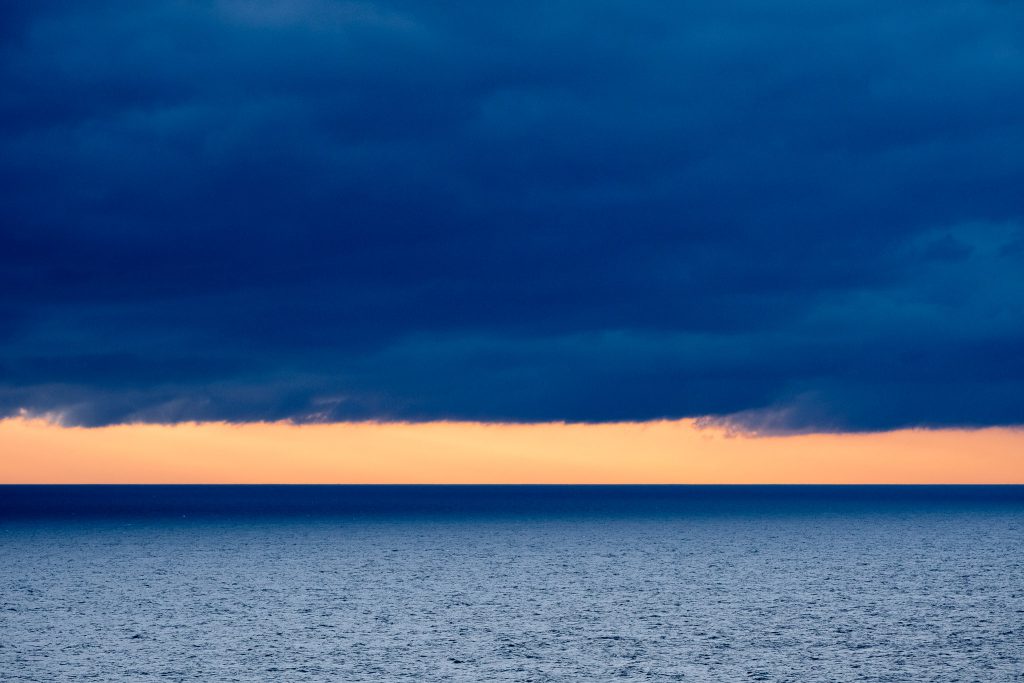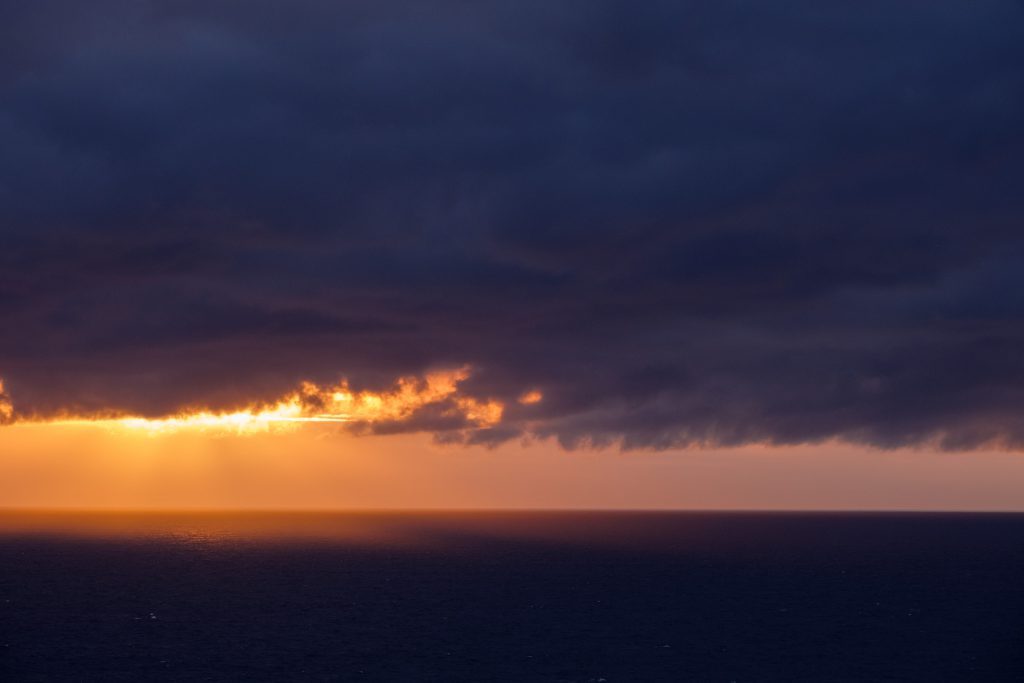 Watching this show was a wonderful experience, and I was glad I had decided to visit the area; bad weather often makes for good light and interesting photos. My final frame was of the Cabo Sardão lighthouse as its light was turned on.