This week Portugal is going through record high temperatures, with many regions enduring values well above 40 degrees. The preamble to this period started last week, when I happened to be in the Alentejo coast, in the southwest part of the country. I had some free time in one afternoon, so I decided to visit one of my favourite beaches, Brejo Largo, a few km north of Almograve. I packed some food and water, grabbed my tripod, camera, and lens, and took off. The sky was clear and there was a light warm breeze.
After a 45 minute walk, I arrived at the beach. There were only a few other people, as it is July. Come August, the place will be a bit more crowded, but still fine. You can only reach this beach on foot, or driving through a rough track, which explains its relative isolation. I wanted to make some photos at sunset, so while waiting I simply rested on the sand and went for frequent swims. It is wonderful to combine beach and photography in the summer.
My first photos were of a cliff section that displays strong yellow, orange, and red rusty colours. These are the result of the iron rich water percolating through the rocks, in places where it infiltrates the surface. In places where there is some water trickling down the cliff, it is possible to find some plant life. For these photos I used a polarizing filter to cut down the reflection from the wet rock surfaces.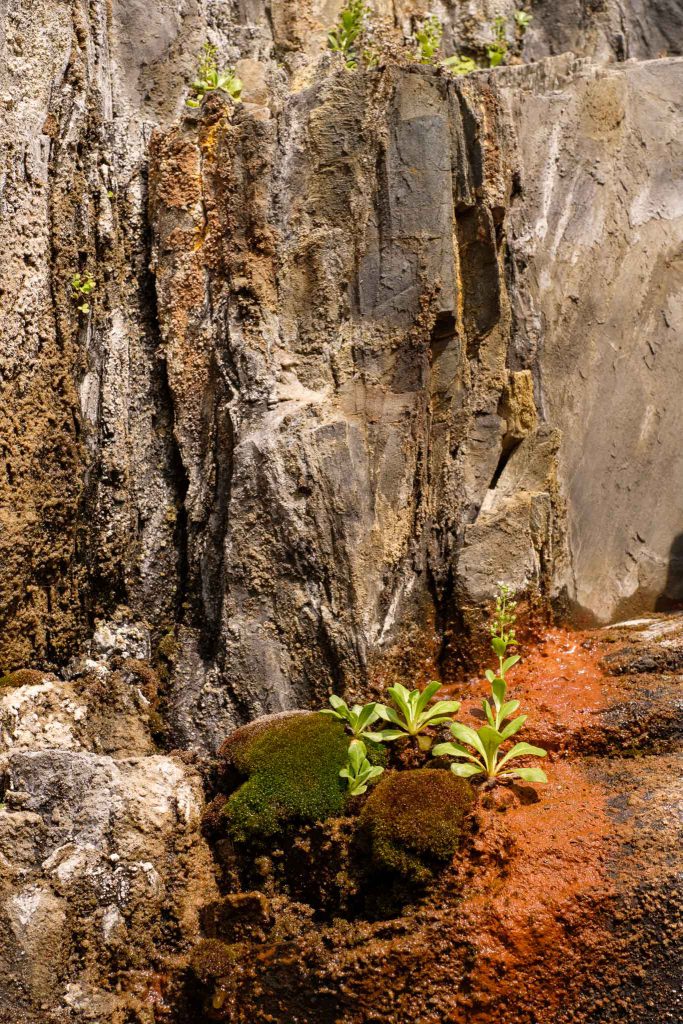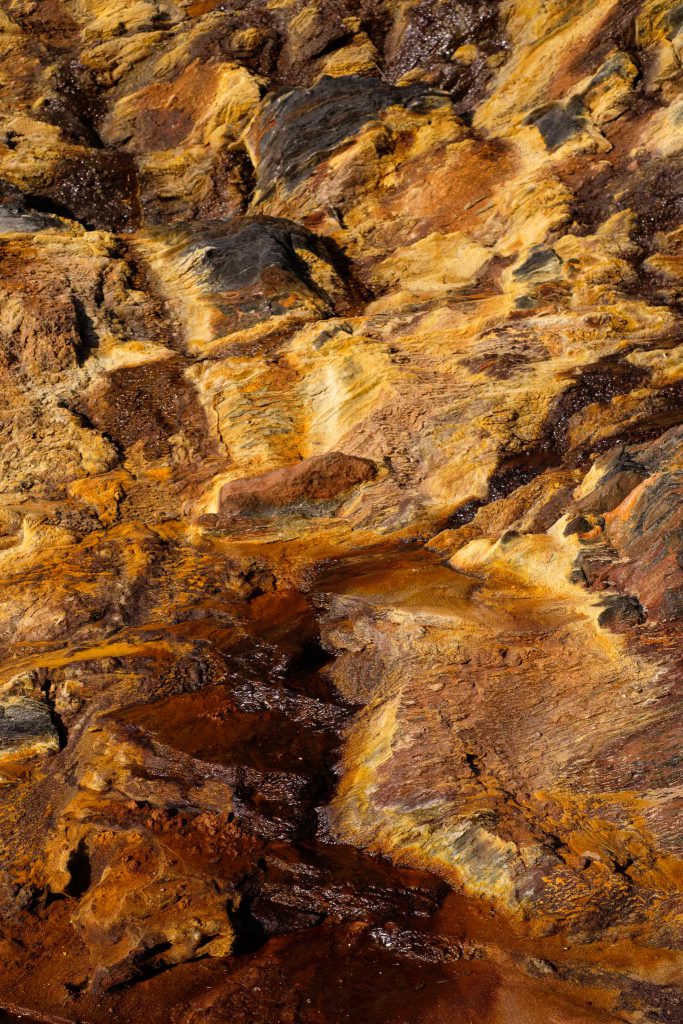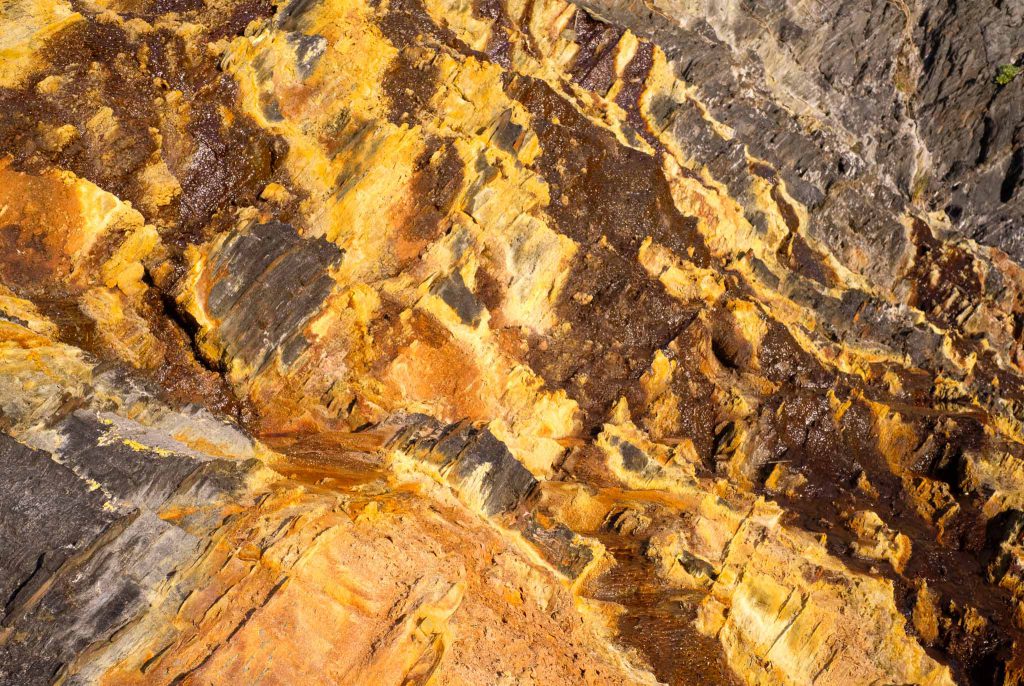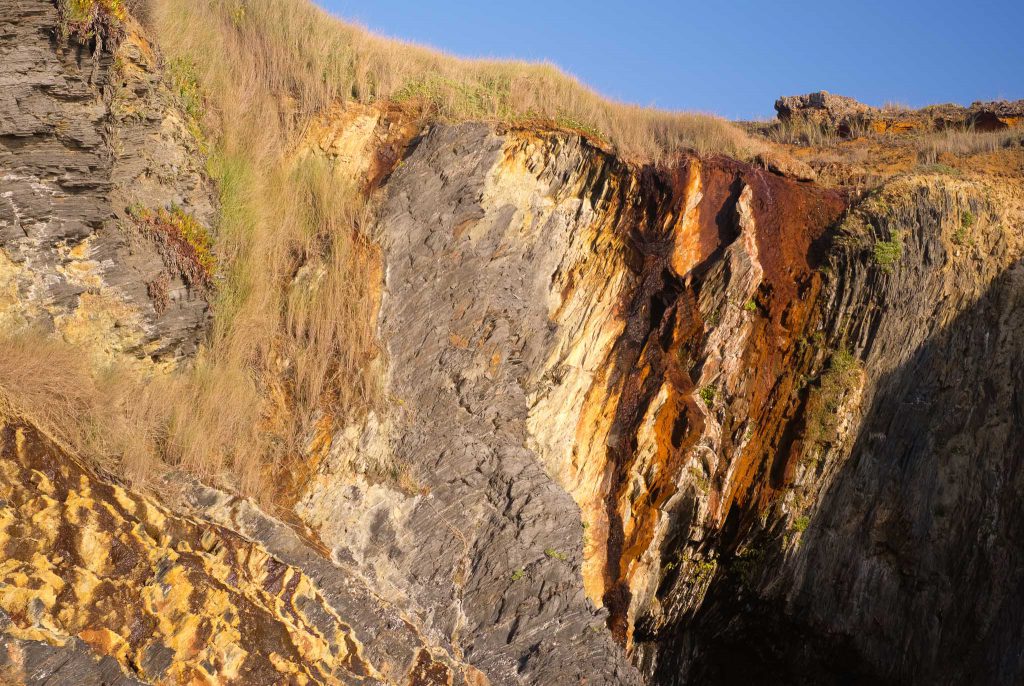 During the next hour or so I made some photos of the deserted beach at low tide. The sense of isolation was complete, with the peacefulness of the place emanating from the quiet waves that covered the sand.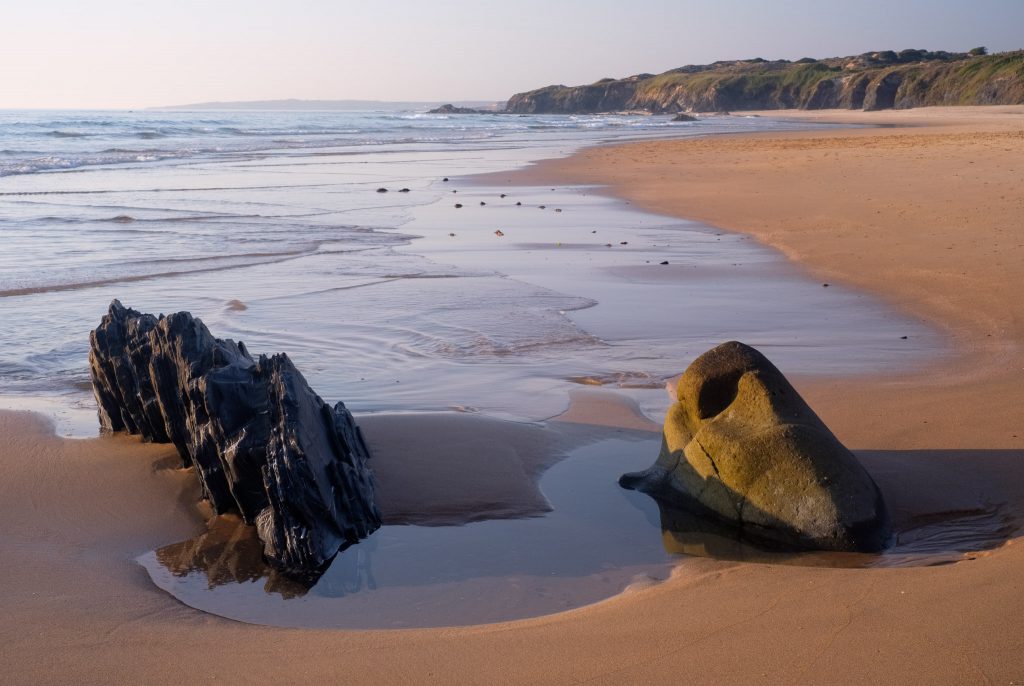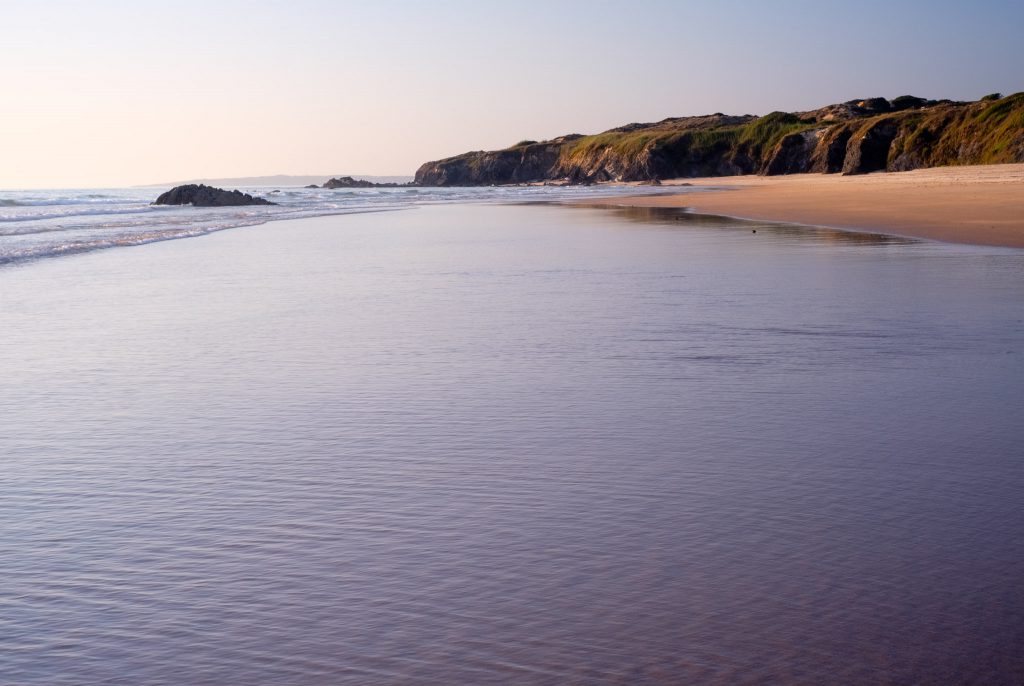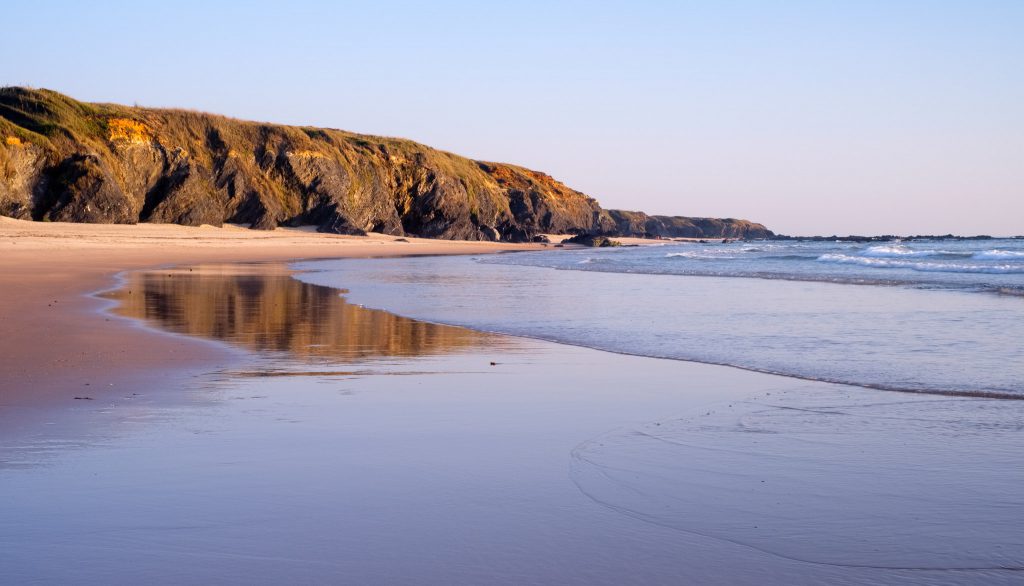 As the sun was setting, I made my way to the top of the cliff. There I noticed a large amount of white flowers in bloom, which was a surprise. When I had arrived a few hours earlier, they were not blooming; given that rain has been scarce for months, they must survive merely on the humidity that occurs during evenings and nights. Before arriving at home in Longueira, I made a final image of the village at dusk.