With the current ongoing pandemic, it is challenging and difficult to make any plans regarding travel or holidays, due to limitations, restrictions, and uncertainties. Thankfully, I often have the chance of taking some days off in my small house in Longueira, in the Alentejo coast. This is a region that I like very much, far away from the crowds; this year even during the Summer it is quieter than usual, due to the lack of foreign tourists.
A couple of weeks ago I spent a weekend there with the family, simply resting and going to the beach, enjoying some quality time. Of course I always take my photo backpack, ready for unplanned opportunities. This essay is about such an opportunity, that presented itself, and that I took advantage of.
One morning I noticed that there was a lot of fog over the area. This was just before sunrise, so I grabbed the camera and lens and went out just to see if I could make some interesting shots. This is a coastal region, and foggy mornings are somewhat common. I went out and walked around a nearby ruined house, which was surrounded by a herd of sheep. I noticed the soft light from the rising Sun, the dew drops on spider webs, and proceeded to make a few photos.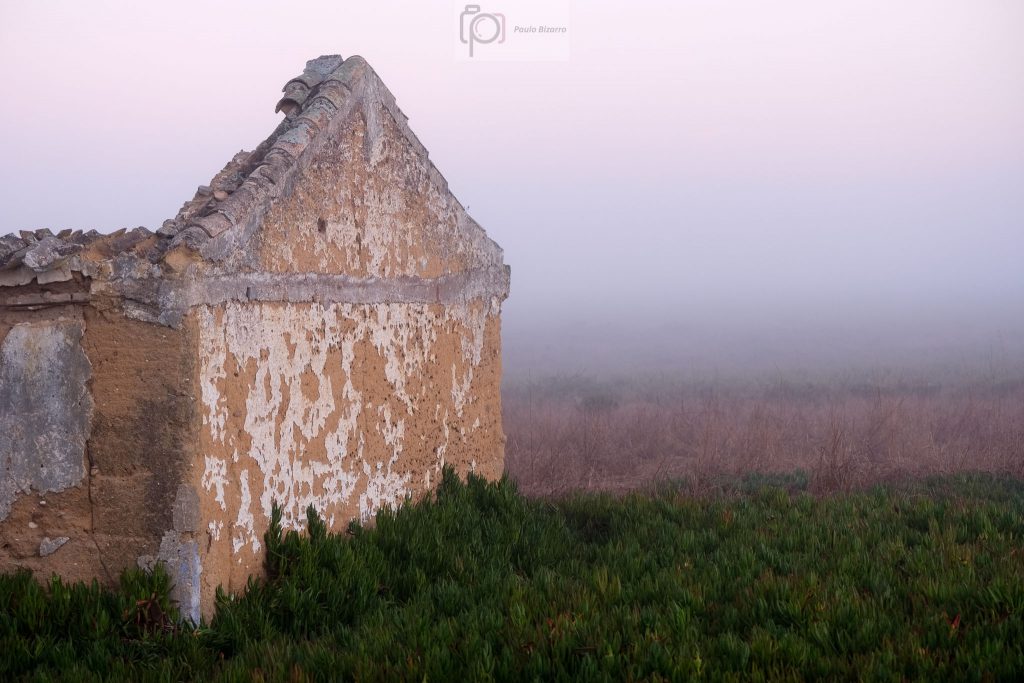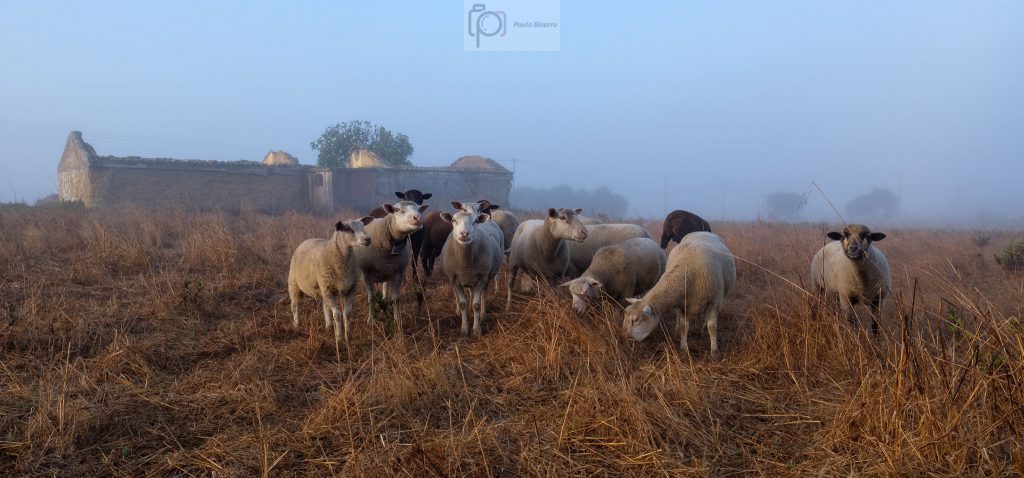 I continued to explore the area, and noticed some nice flowers and spider webs covered in dew. Thanks to the tilting screen of the camera, I was able to frame the subjects easily, from low on the ground.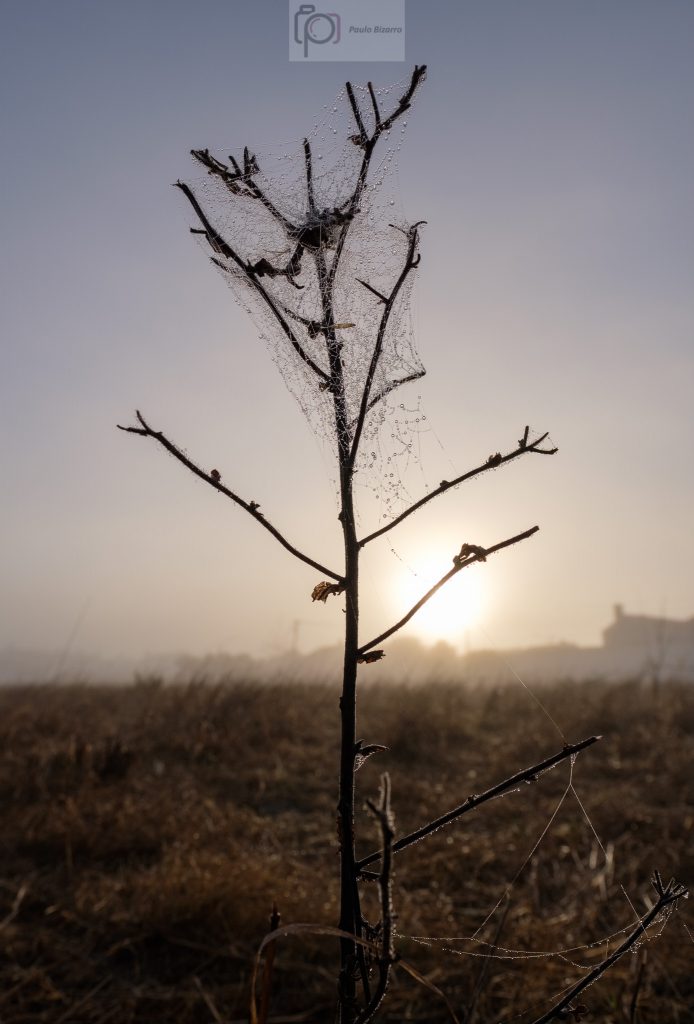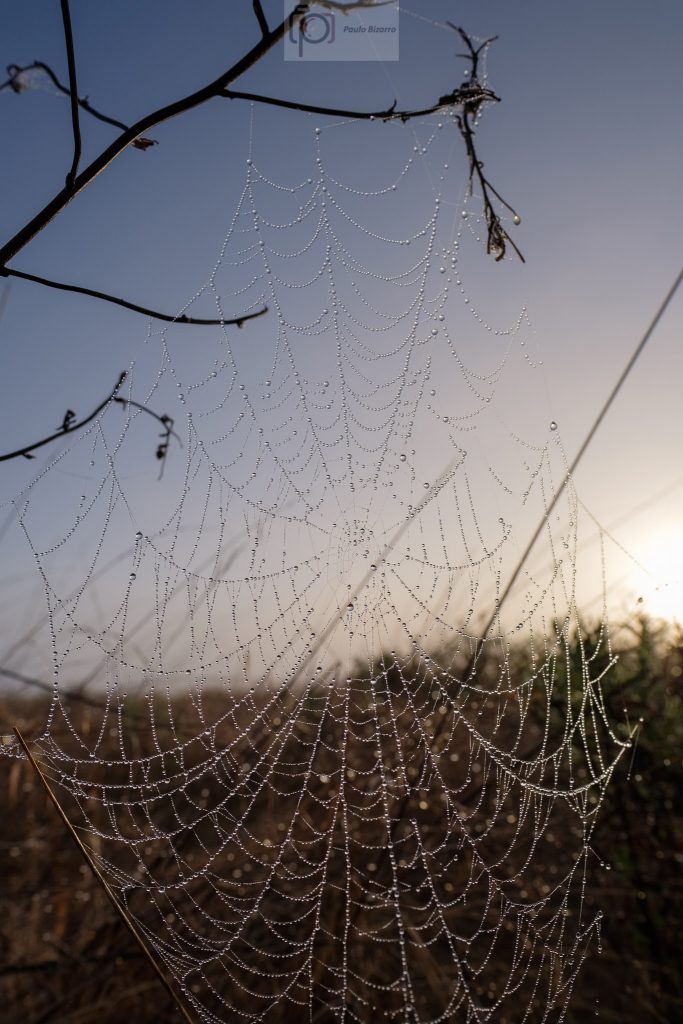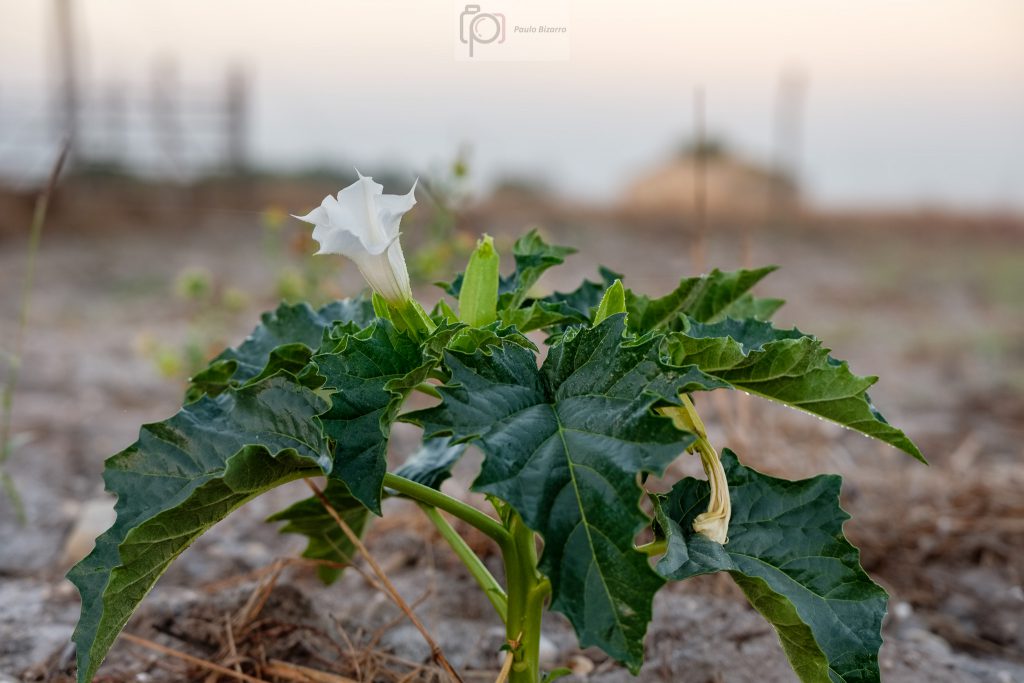 After a while, the countryside was bathed by the sunlight, and the fog started to lift.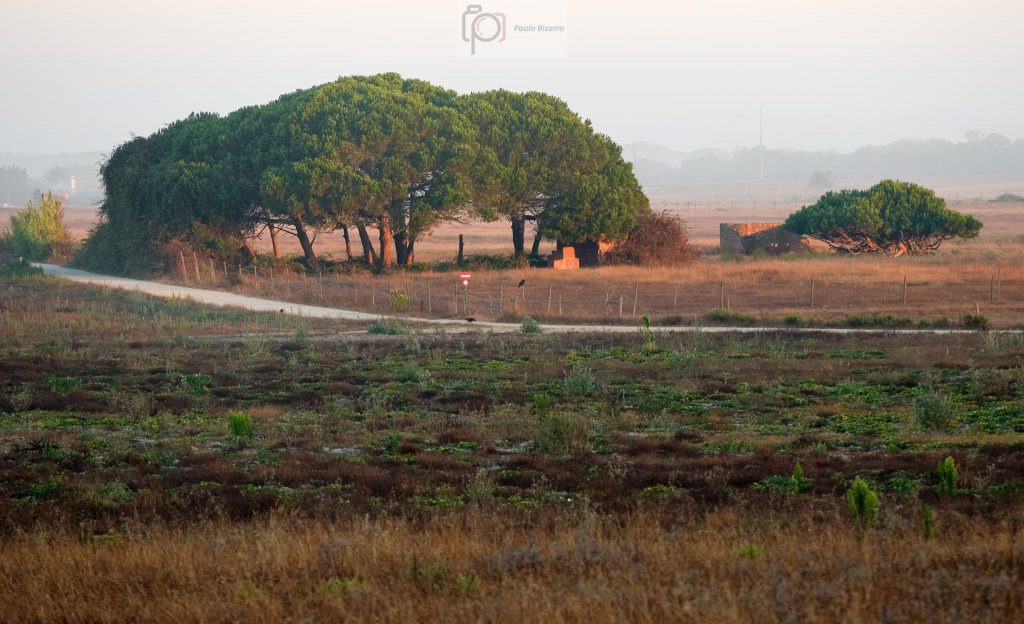 I started to walk back home, but made one more stop, to photograph the well preserved windmill. I was attracted by the typical blue that is used in the Alentejo province, contrasting with the white. The red rooster at the top was a nice finishing touch. I also noticed a classic cardinal point indicator atop one of the houses and took a photo of its silhouette.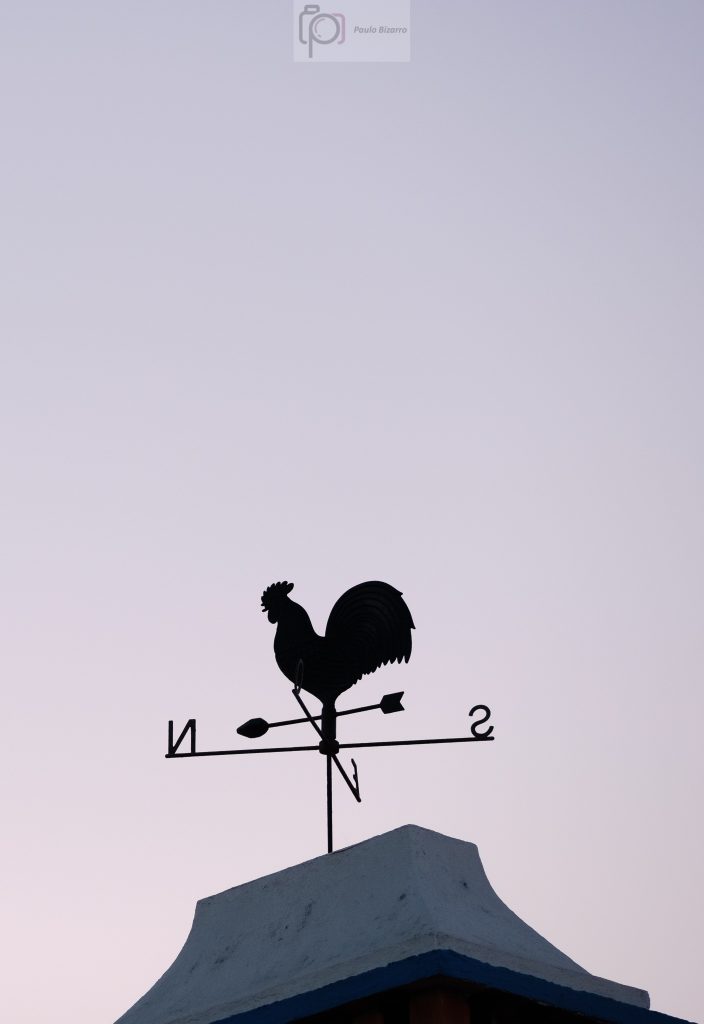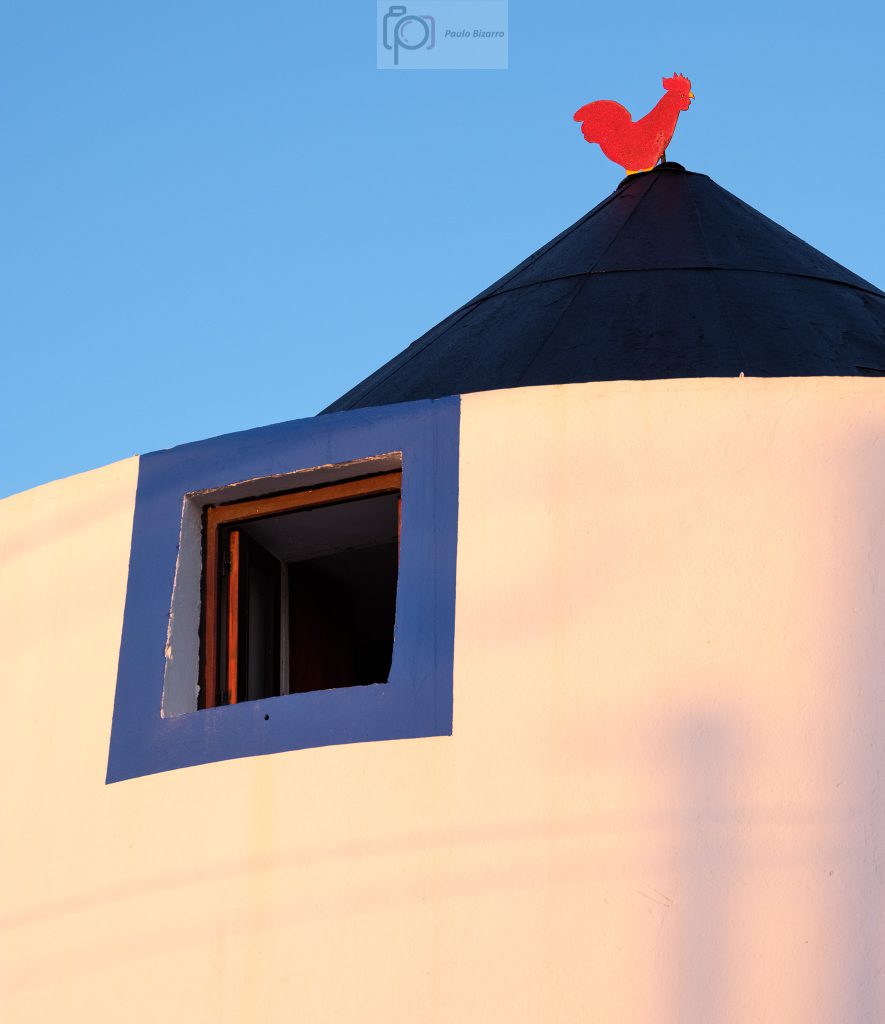 This was no doubt a great start to this day. Later on, I would be taking the family to Santa a Clara a Velha dam and Pego das Pias fluvial pools, but that is a subject for another essay.