As promised, what follows is a brief write-up of my experience using this camera on one of the Rota Vicentina trails. This is a network of many walking trails that exists in southwest Portugal, with a total of around 750km. The one I am writing about today is one I have previously done in December 2019 (details in the link below).
https://blog.paulobizarro.com/?m=201912
My wife and I enjoyed this trek so much last year, that this year we decided to do it again. With the Covid-19 pandemic still ongoing, we take any opportunity we can to go out and enjoy Nature in this region. So this year, in the beginning of October, we went again for this hike, which provides some great views from the top of the hills, plus some wonderful contact with local farmlands and old ways of rural life.
The weather was wonderful, with plenty of sunshine and puffy white clouds. This time, I only took the little Fuji X100V, tucked away in a small shoulder bag, with a spare battery and polarizer filter. Last year I went with more gear (2 cameras and 2 lenses), so this time around I wanted to see what different types of photos I would come back with. With a 23mm lens on APSC format, the X100V is an excellent camera for occasional shooting, be it landscapes, reportage, or documenting.
This trek is notorious for the very old cork oak trees that can be found along the way. I had some fun time playing around with various compositions and using the polarizer to enhance colours, sky, and clouds. I also tried a few black and white versions from the Raw files.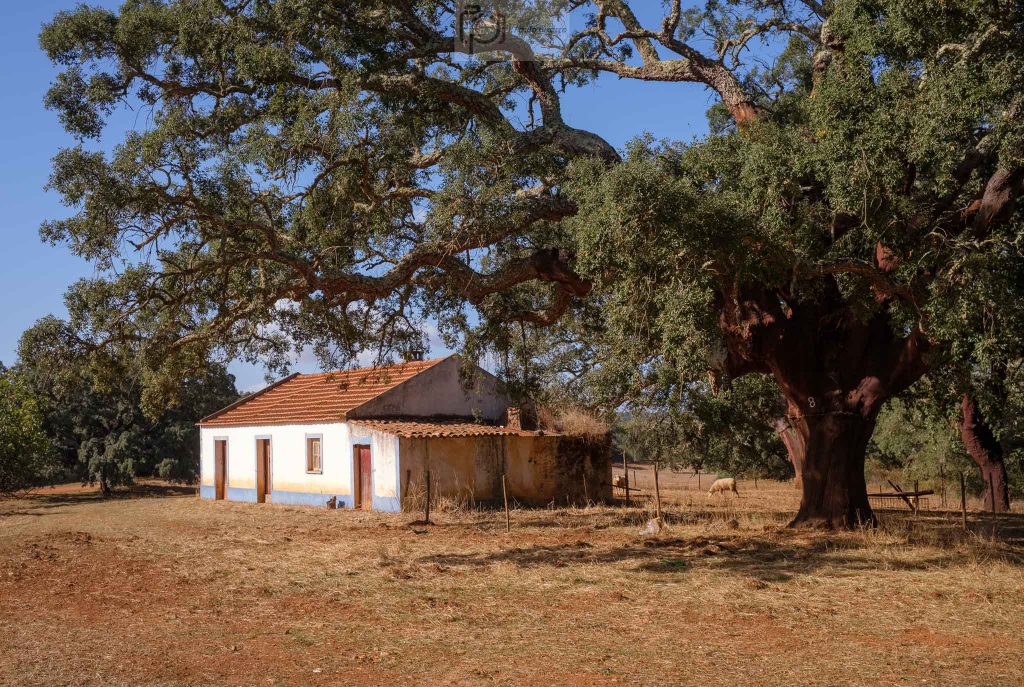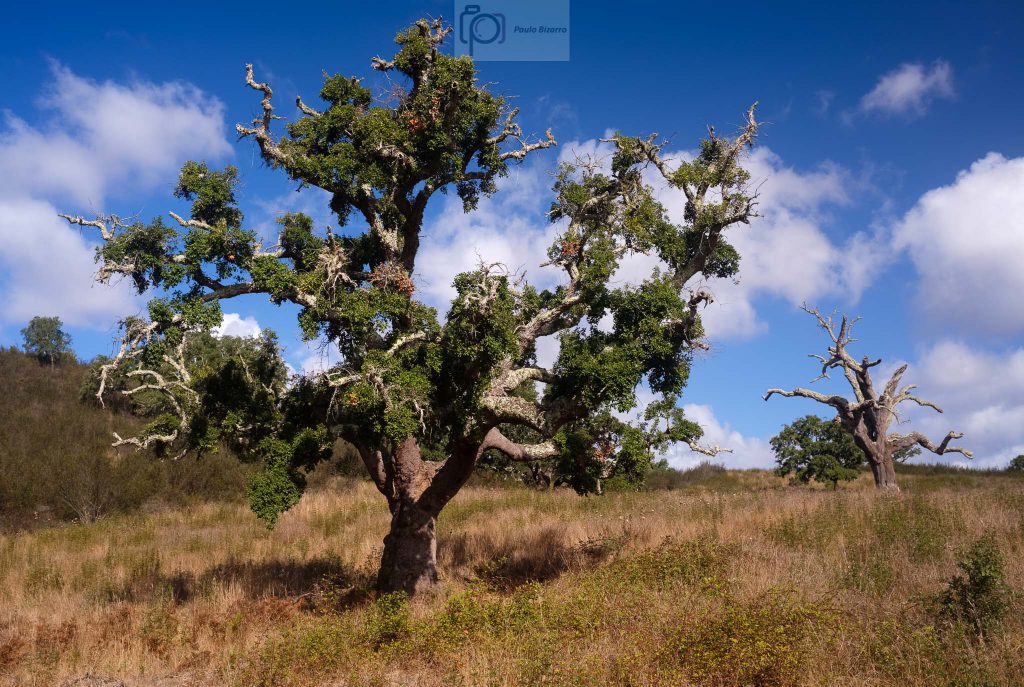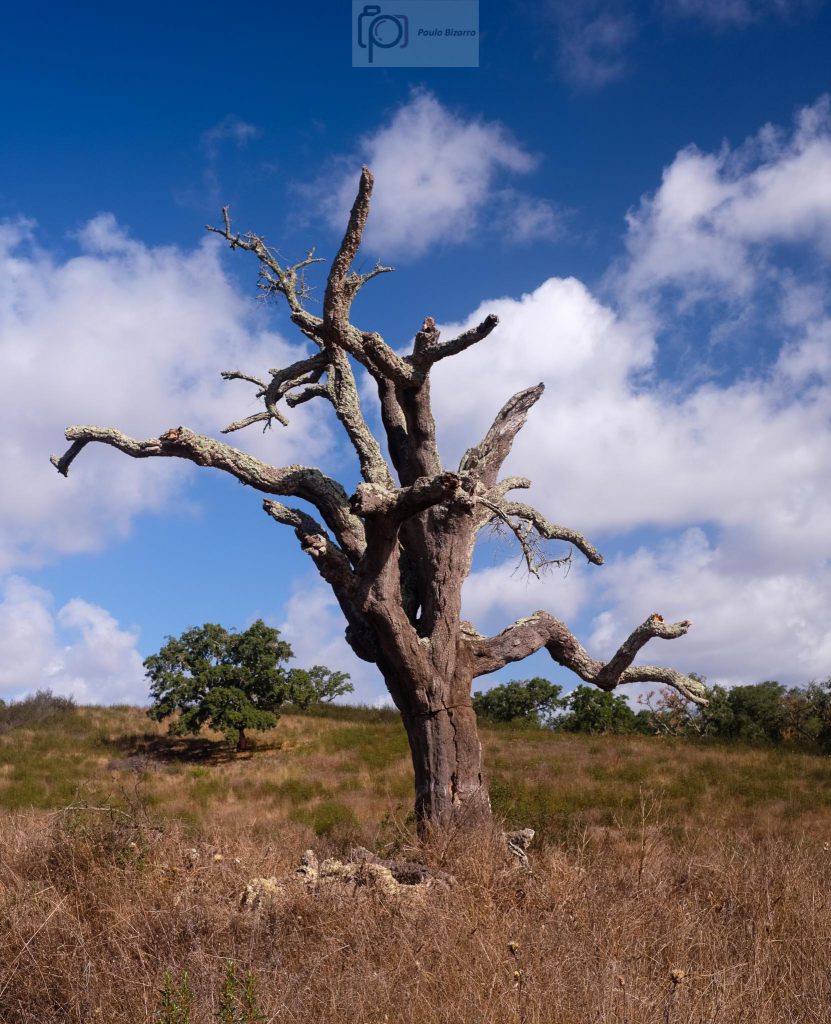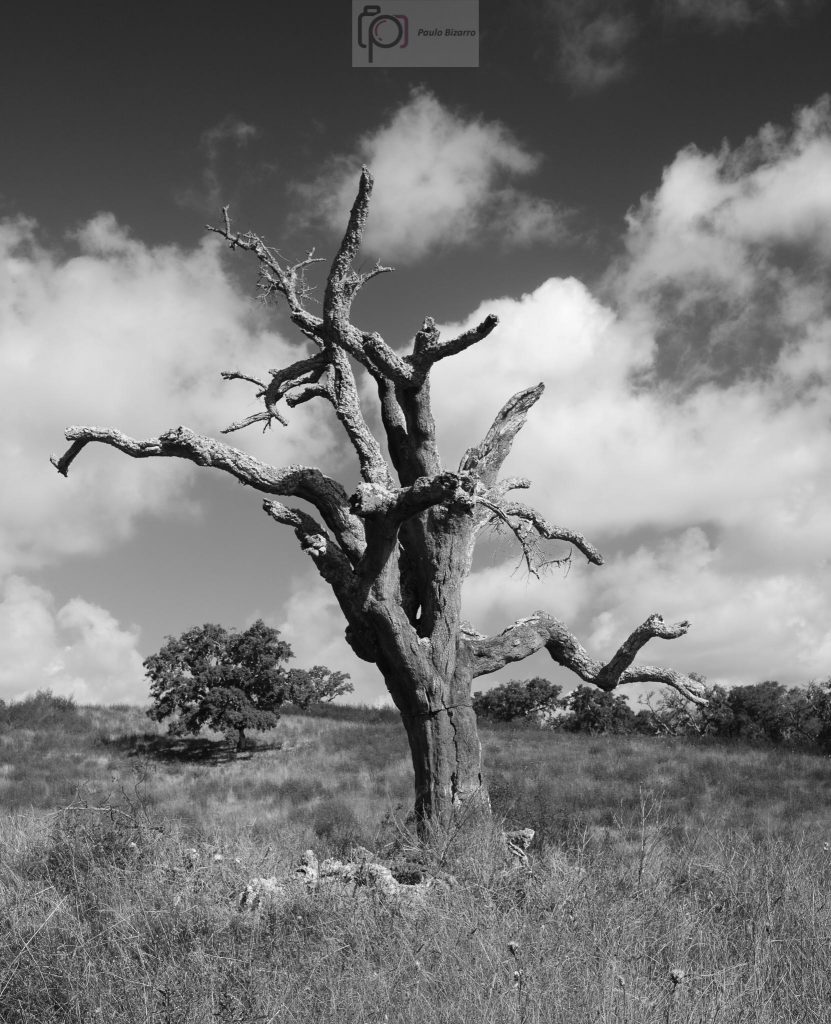 The well know Arbutus trees are starting to bear fruits which, when ripe, are delicious. They are important for the local economy, as a source for the famous spirited medronho aguardente.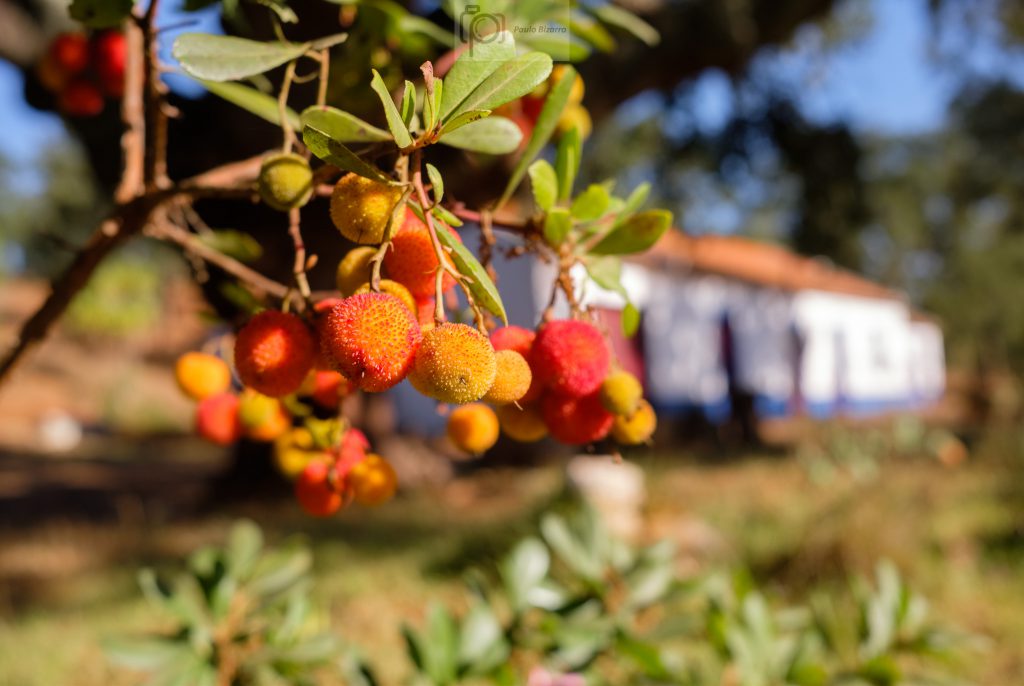 About half way along the trek, the road climbs towards the top of a hill, where the tiny chapel of Nossa Senhora das Neves can be found. This is a wonderful place to have some rest and enjoy the 360 degrees scenic views.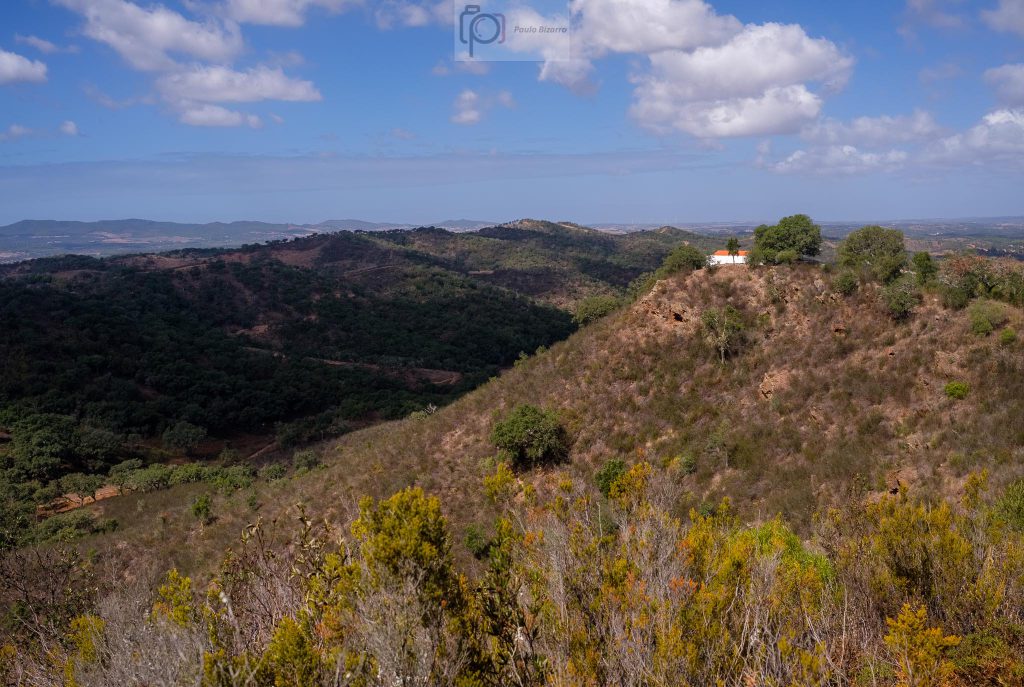 It is also a very good spot to have a picnic lunch. After this, the rest of the trail winds up and down the hills, before descending to the valley. I ended up using the polarizer a lot and liked the results.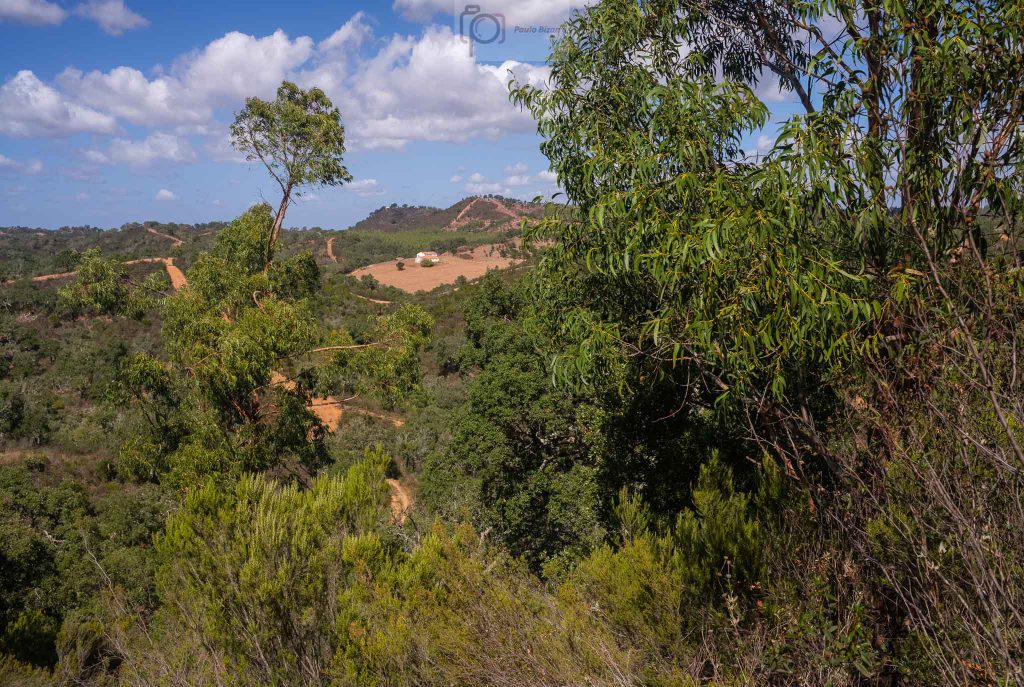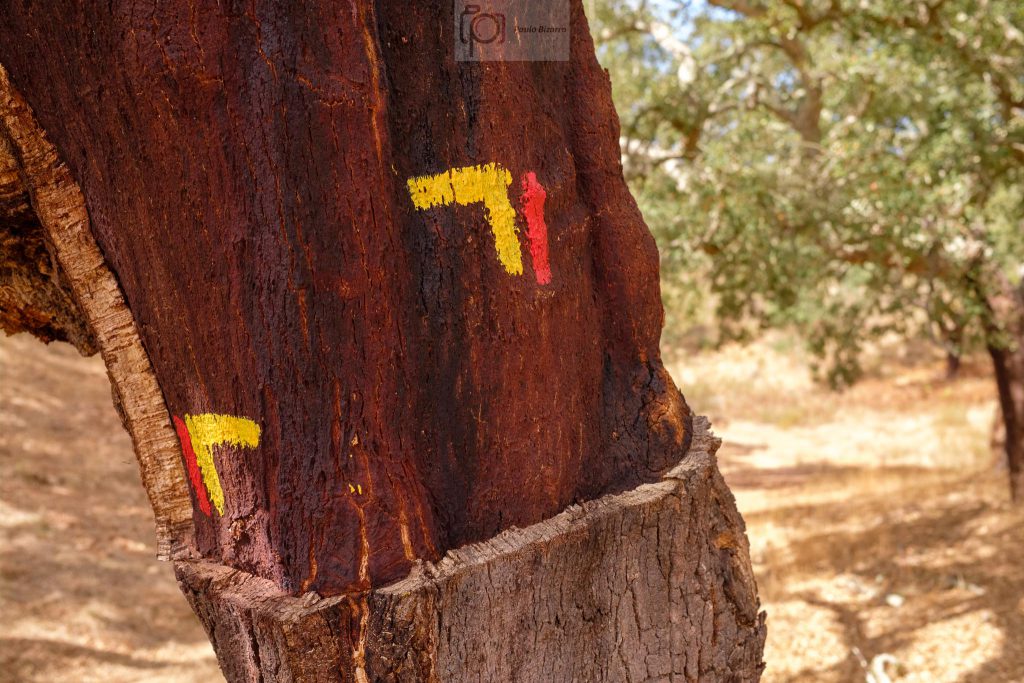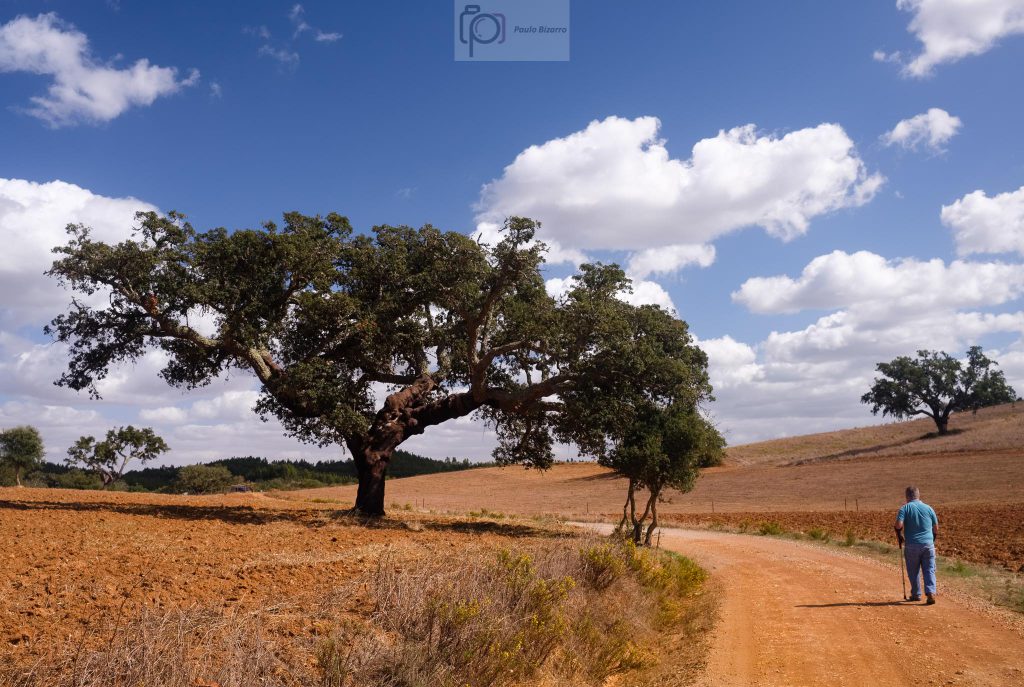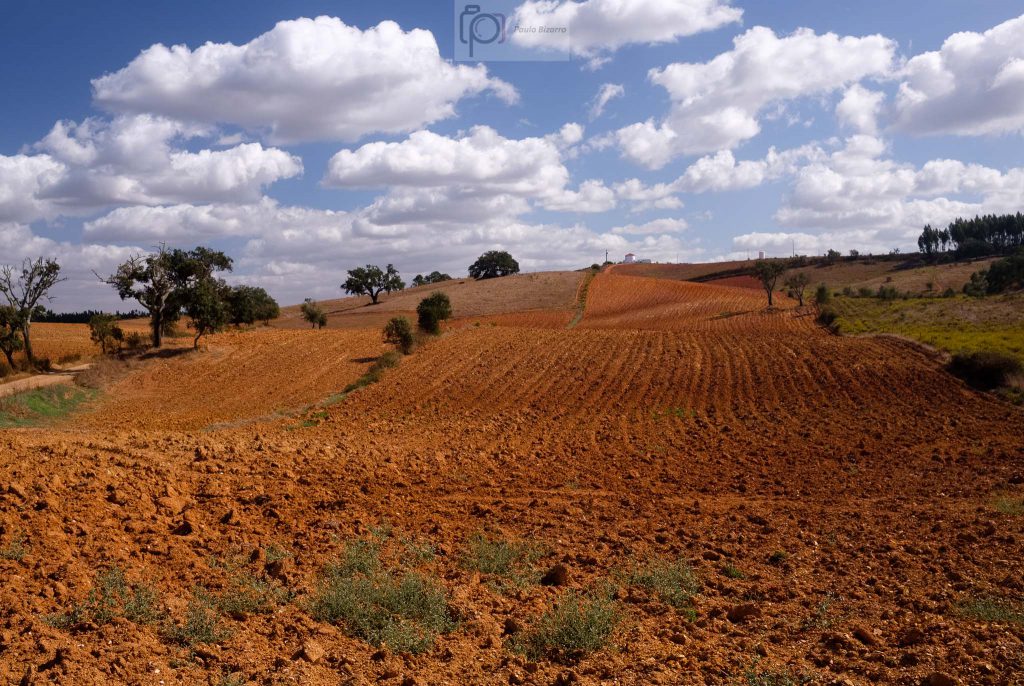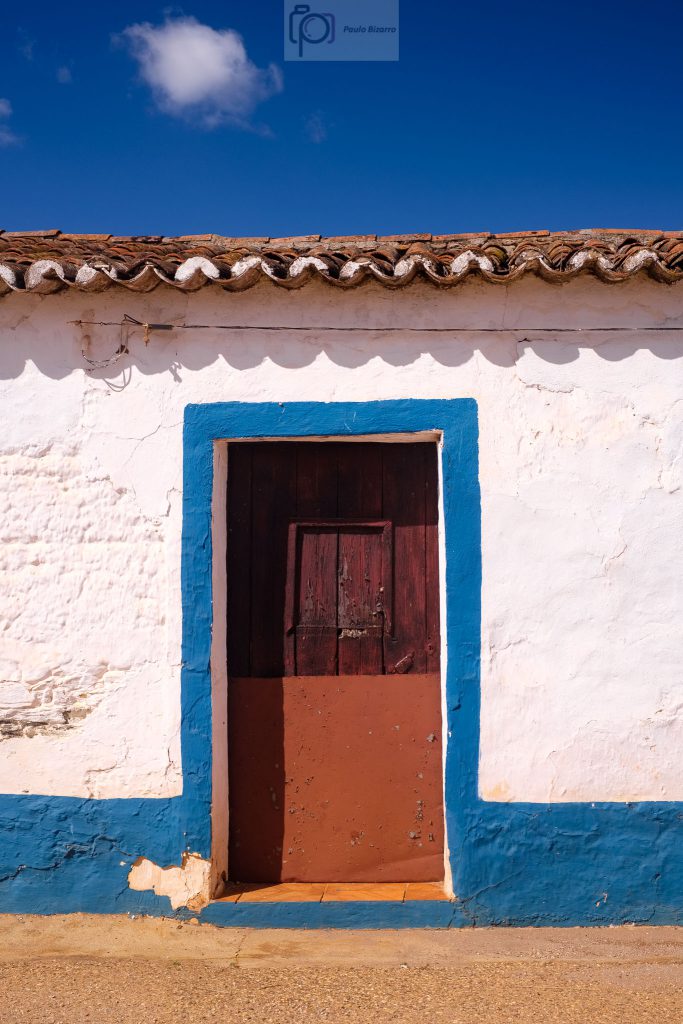 I was quite happy with the images I made, and again confirmed that the X100V is a powerful little companion for such occasions. I will keep using it a lot on the trail.