In December 1996, the Dutch boat Klemens got stranded in a small beach near Vila Nova de Milfontes, in the southwest coast of Portugal. This is a strange story, and to this day no one really knows why the boat ended up on the beach. Also, no one has reclaimed or salvaged the ship, so today the Klemens is a sort of tourist attraction. I had not visited this beach for several years, so I recently returned to see how the rusty boat remnants were faring.
A few years later, the ship's hull has been broken in two, and the rusty remains continue to be battered by the sea.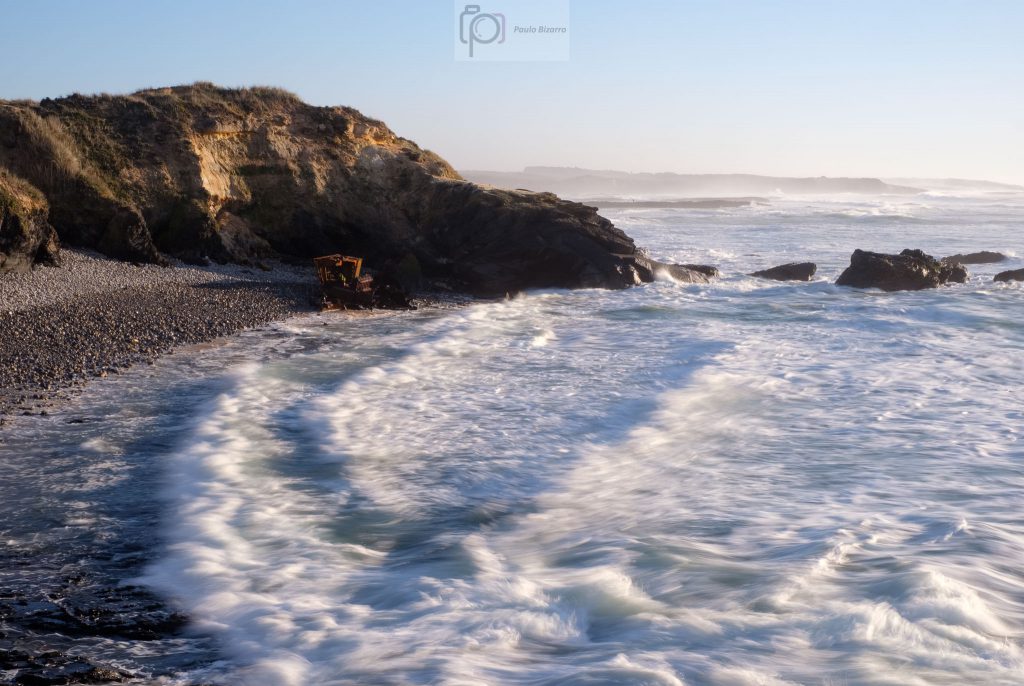 When the tide is low, it is possible to go down to the beach to get a really close look. I made several photos, while trying to dodge the waves. Still, I could not avoid getting my feet wet. The rusty color under the near sunset light was quite strong.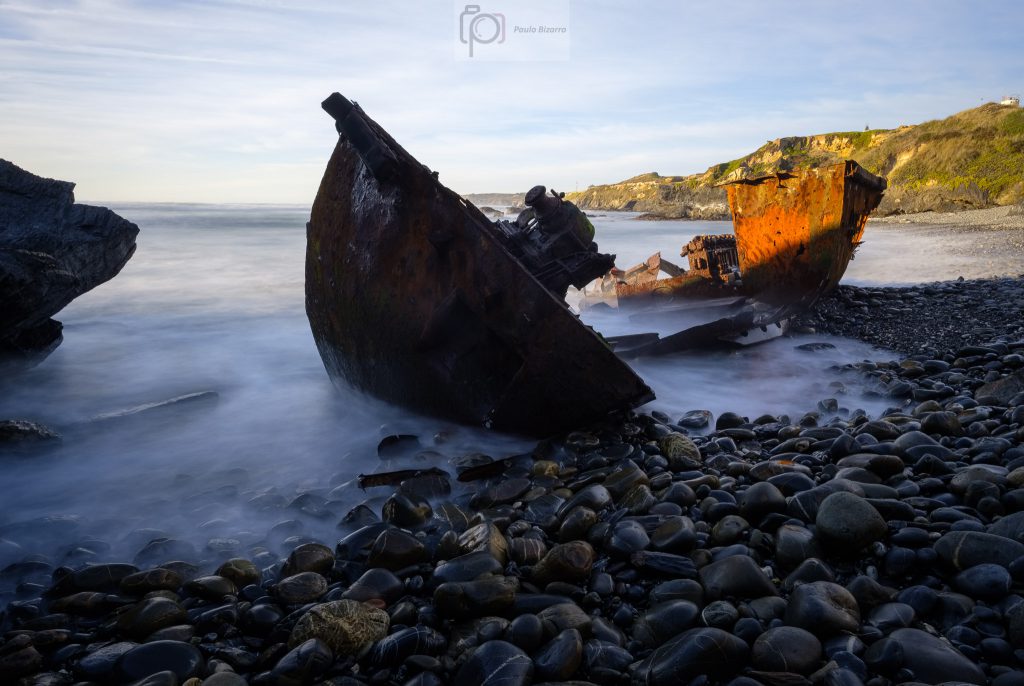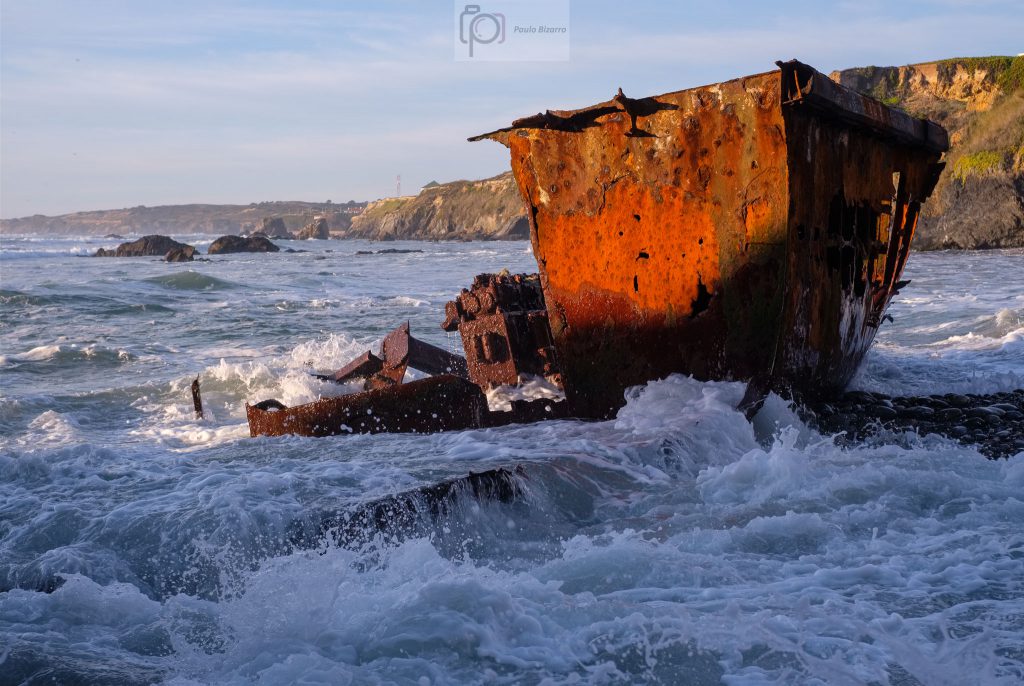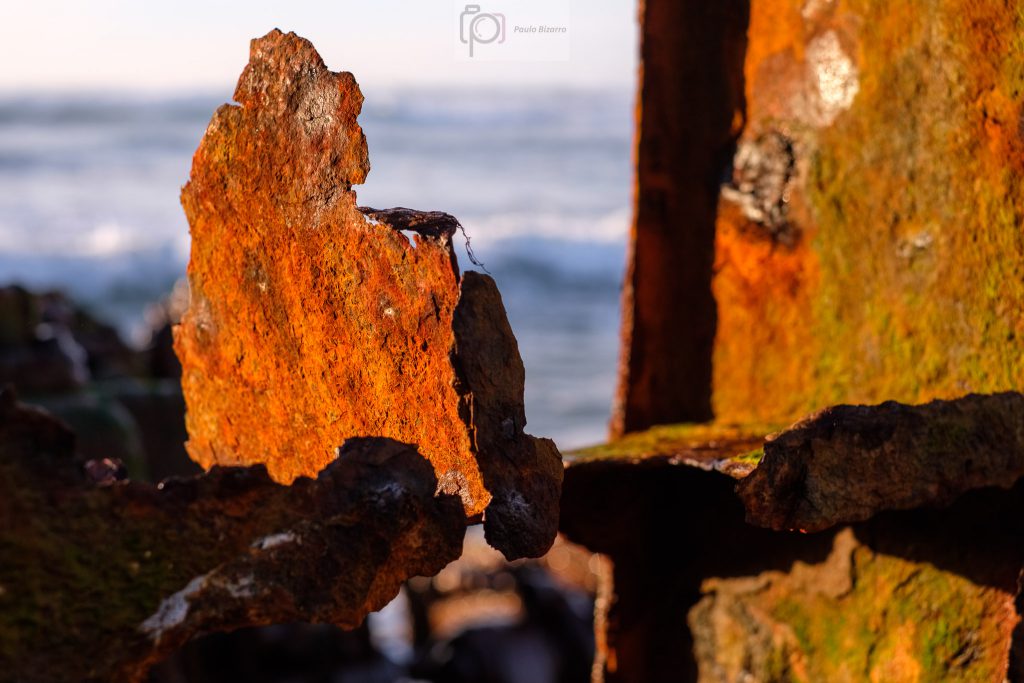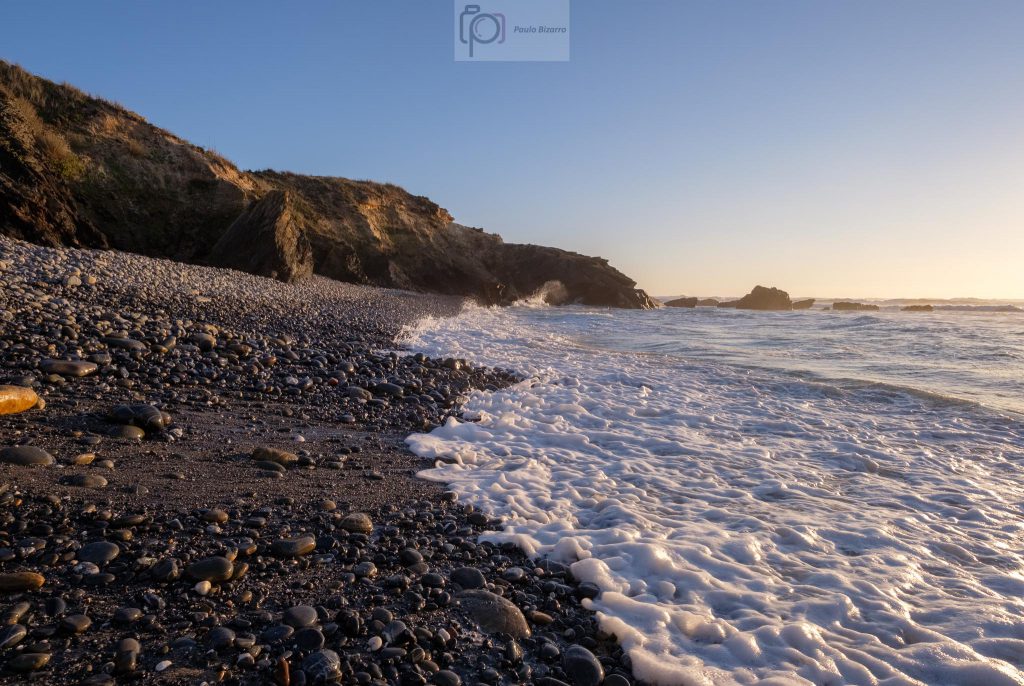 With the rising tide, I left the beach, to make a few more photos from the top of the cliffs. Then I simply sat on the ground and enjoyed the sunset.