In the previous post, I wrote about the wonderful route 23 of Rota Vicentina, that connects the beaches of Amado and Murração. Following the road to the South, near Vila do Bispo, there are many other interesting places to visit and photograph, including Castelejo and Cordoama ( see post linked below).
The coastal region between Vila do Bispo and Sagres, to the South of Castelejo beach, continues to be characterized by the same tall cliffs, strong winds and heavy seas. Here and there, small sandy coves hide protected beaches, only accessible by rough roads or by foot. I wanted to visit the area between the beaches of Telheiro and Ponta Ruiva, which are located within a stone's throw of Cape São Vicente. A general map is provided below for reference.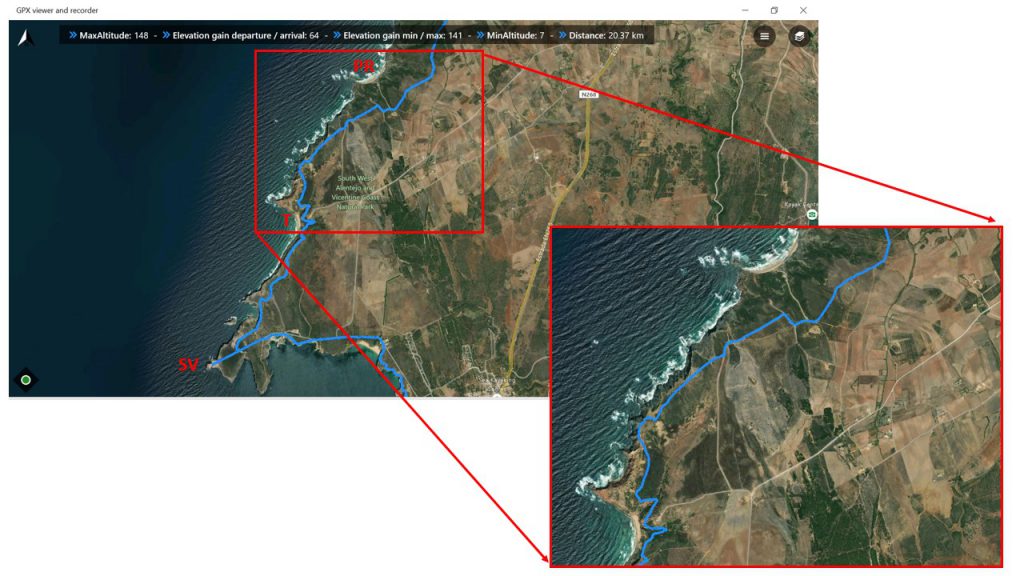 This short stretch of coastline, around 3 km long, holds one of the most famous geomonuments in Portugal. In the Telheiro beach, it is possible to admire a fantastic angular unconformity between the 320 million year old Carboniferous schists and greywackes, and the 200 million year old Triassic red sandstones. The "missing" 120 million years are represented by the unconformity, as the result of the uplift and erosion of an old mountain chain, followed by the deposition of the continental red beds.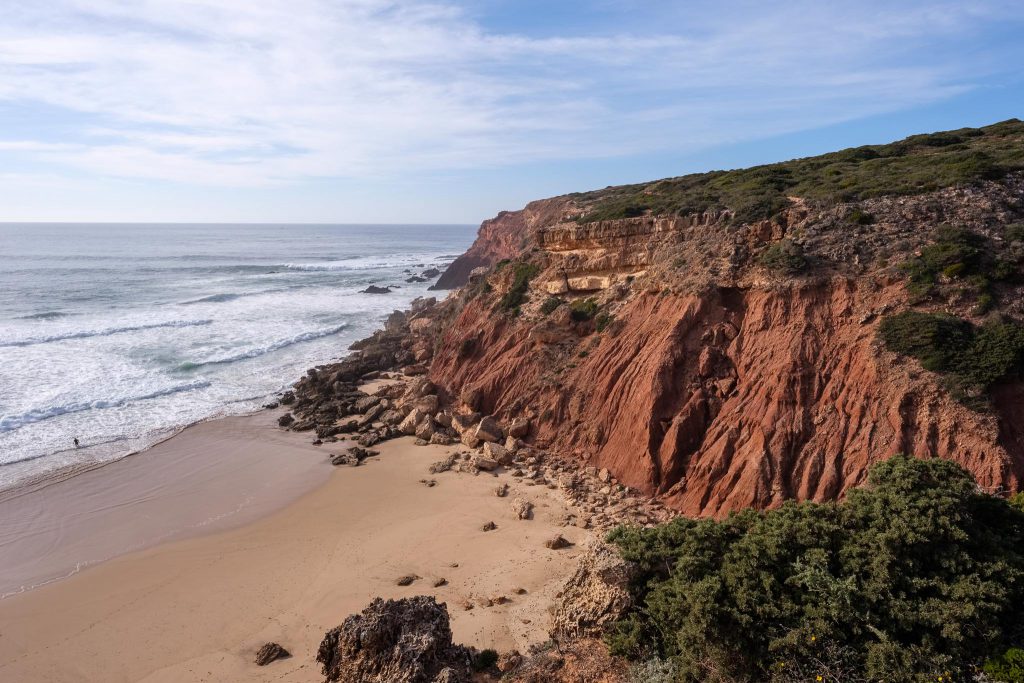 I had around 2 hours before the sunset, so I took my time to explore the area, trying to find some good viewpoints over the rock formations and the coastline. The wind was strong, and the cliffs are about 100 m high, so I had to be careful when approaching their edges. I made a lot of photos, as the views to the North and South were really wonderful.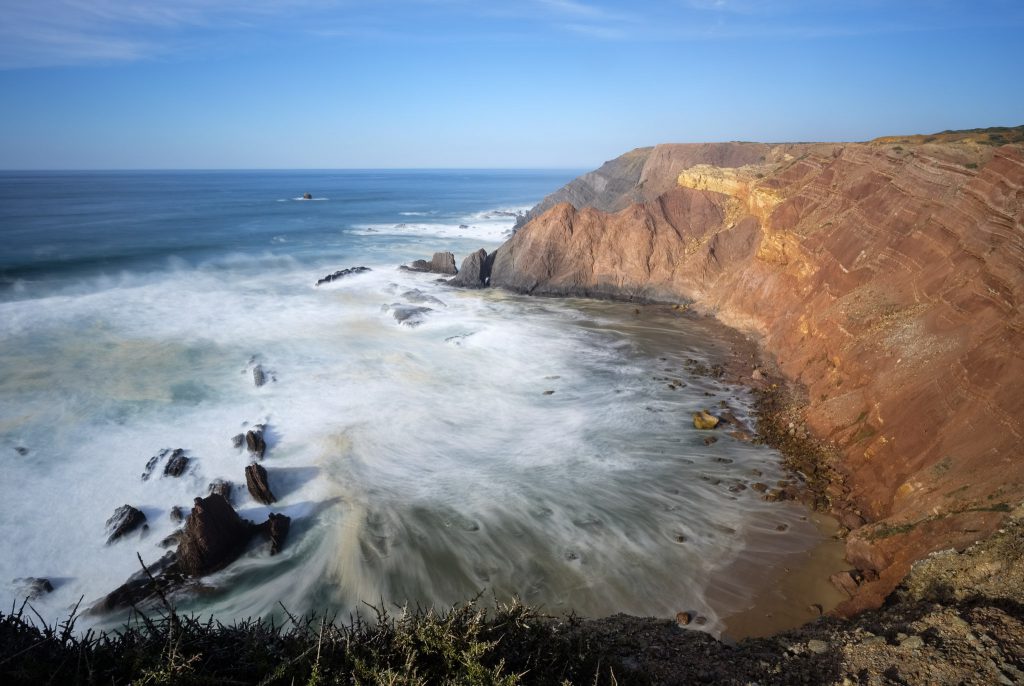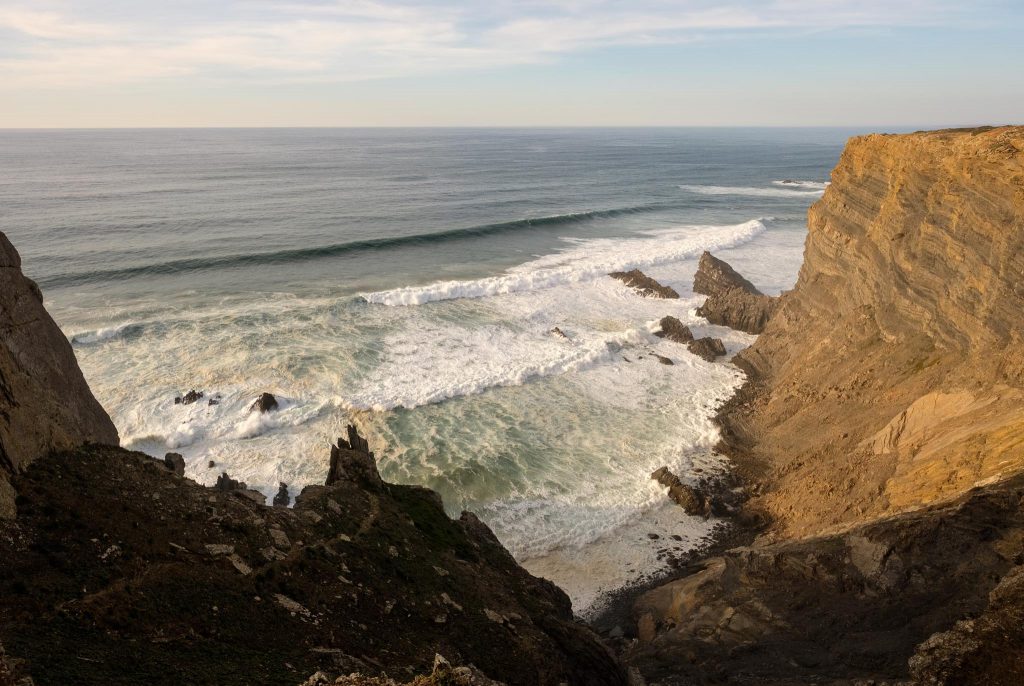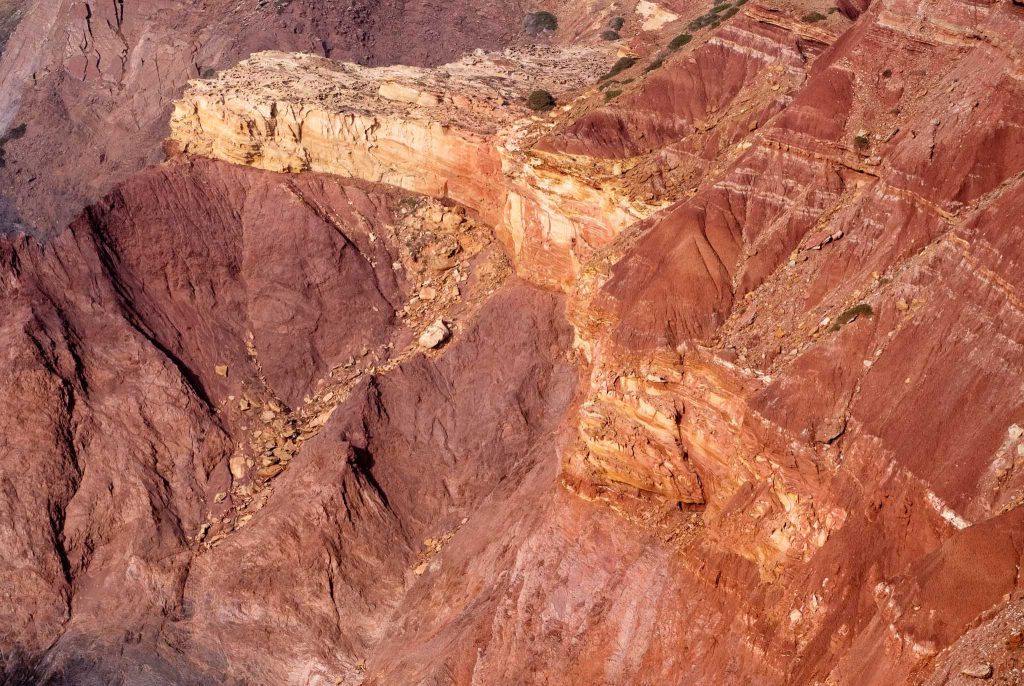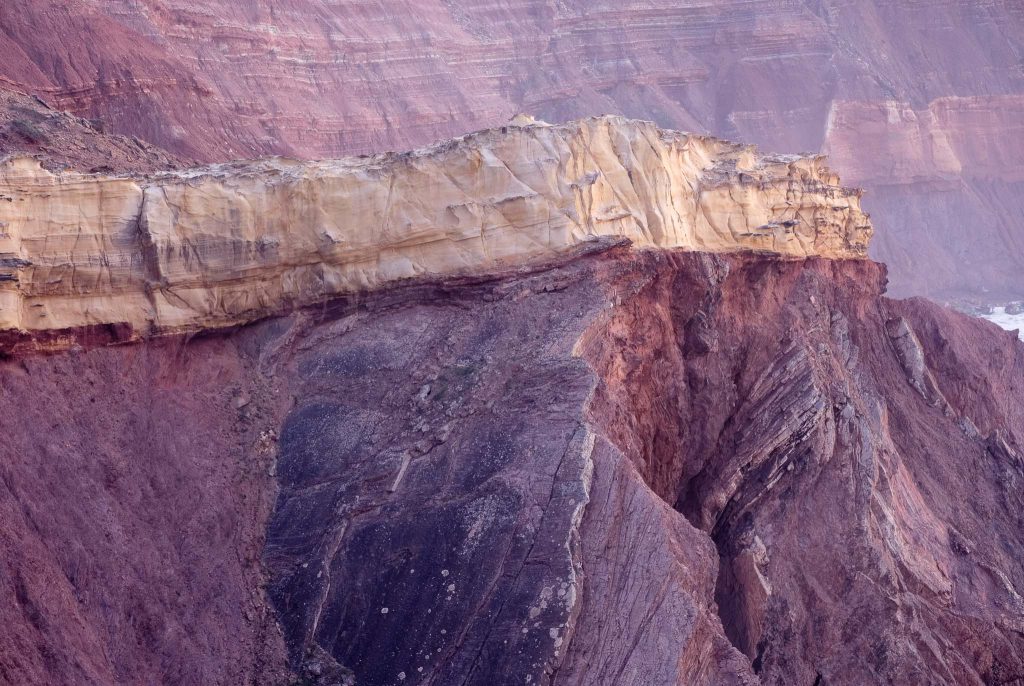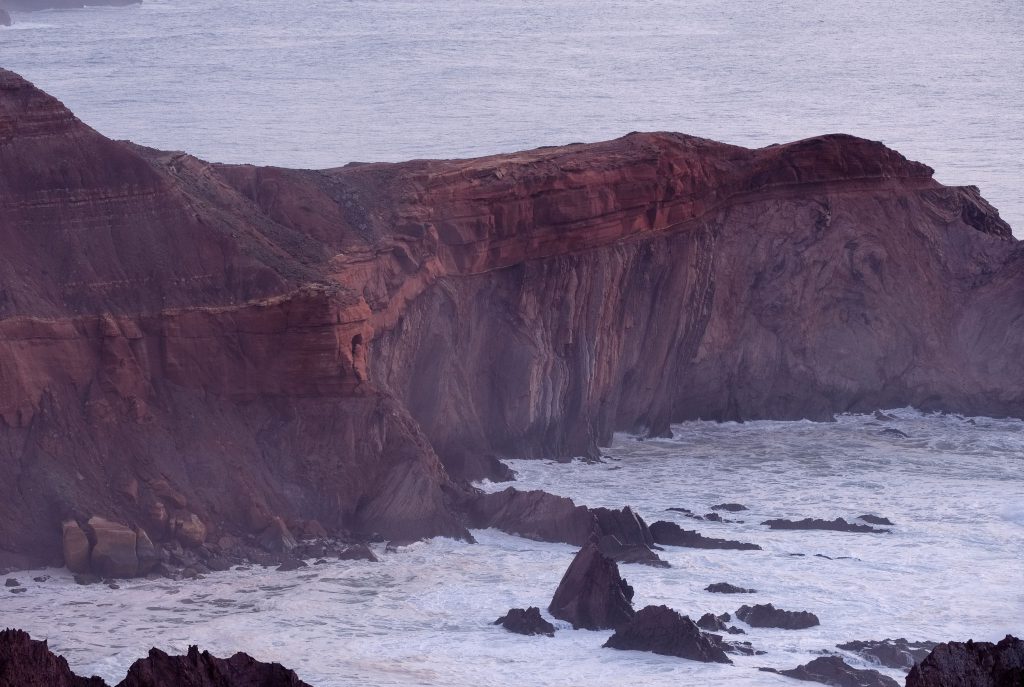 After making a few photos of the unconformity, I walked to Ponta Ruiva beach. The name (Red Point) comes from a peculiar outcrop of red rock, which provides a nice contrast with the surrounding formations. Along the way, there are many interesting view points from where to photograph. With the approaching sunset, the quality of the light was improving, bathing the area with golden hues.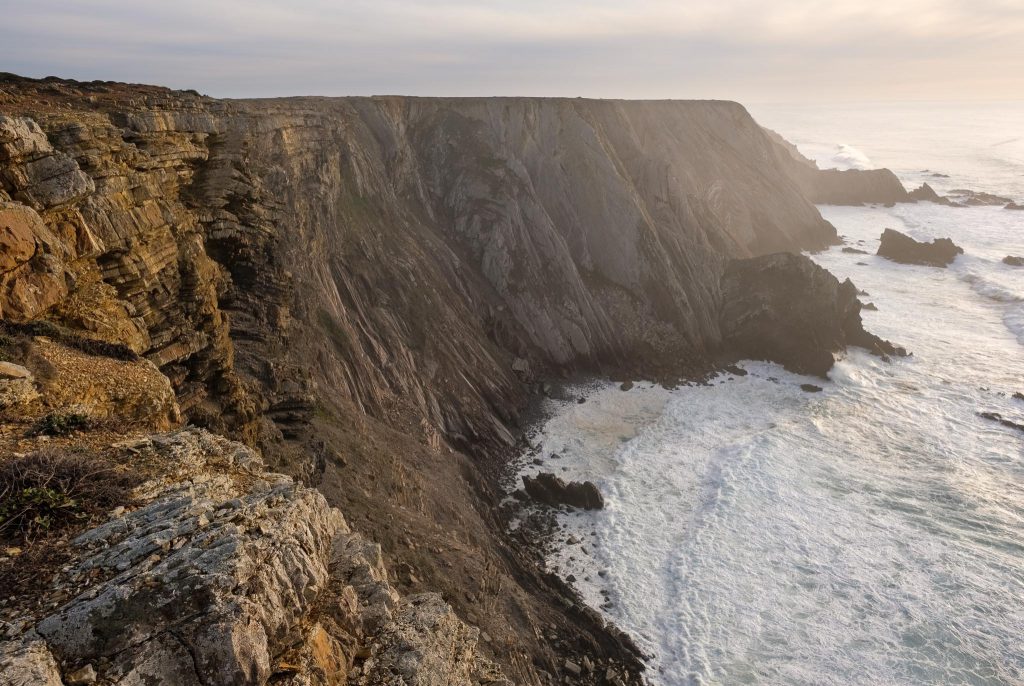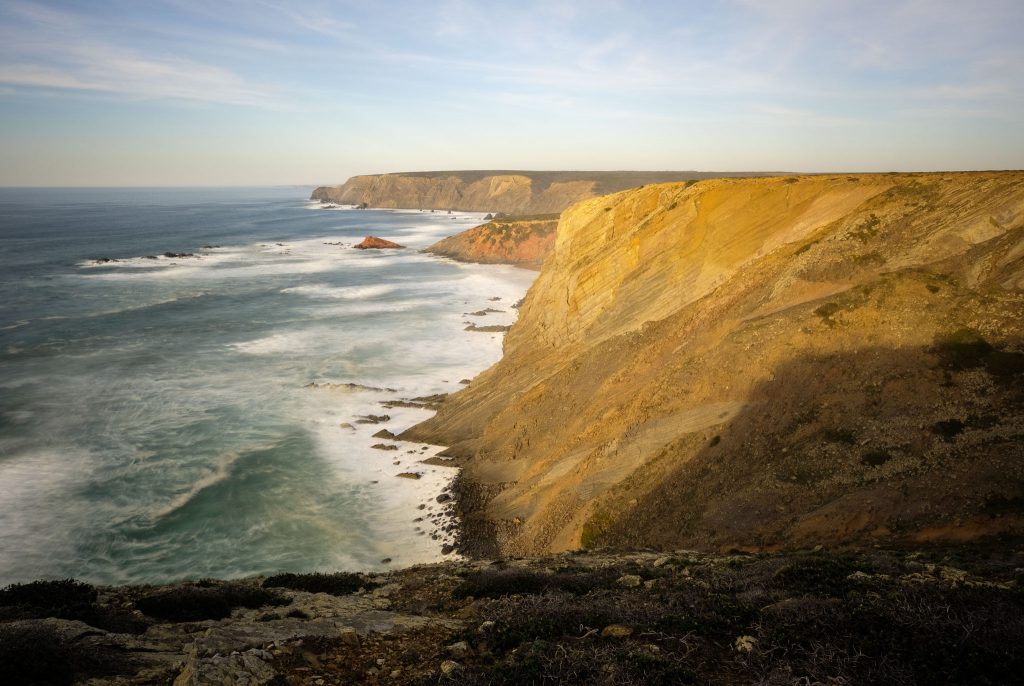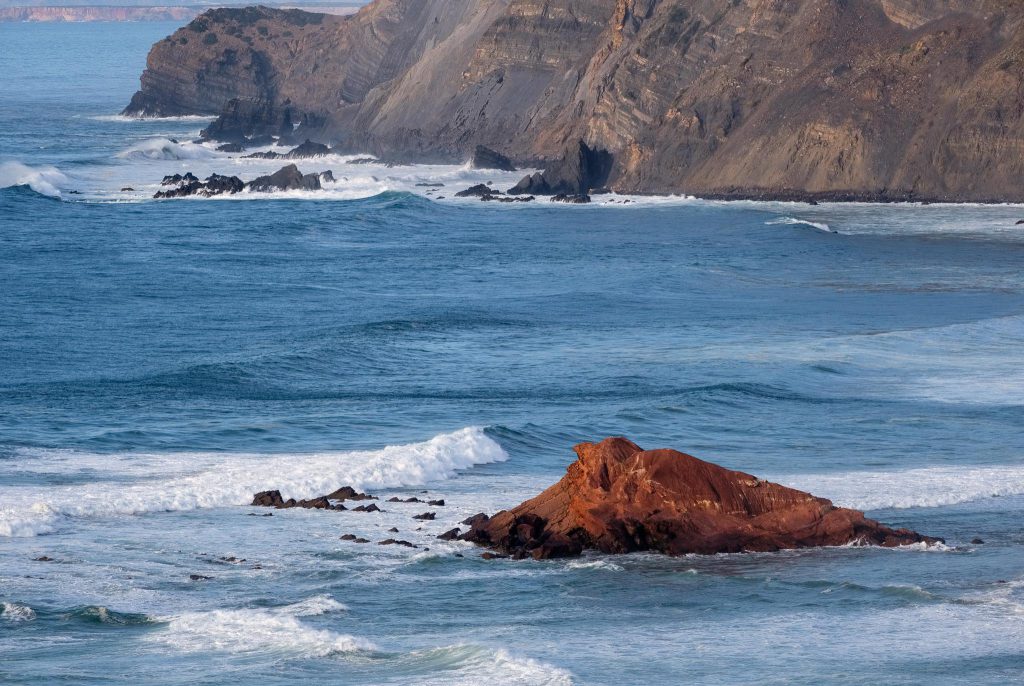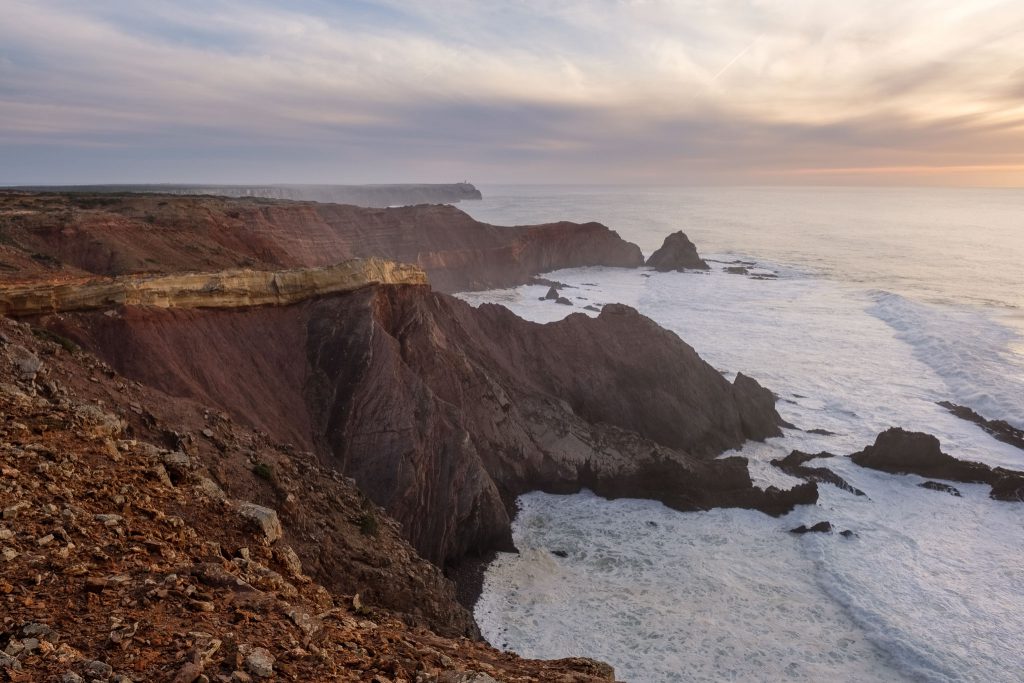 At the end of the day, after returning to Telheiro, I also had the chance to photograph the lighthouse of São Vicente in the distance. Together with the nearby Sagres promontory, this region has a special meaning in Portuguese history and the Age of the Discoveries.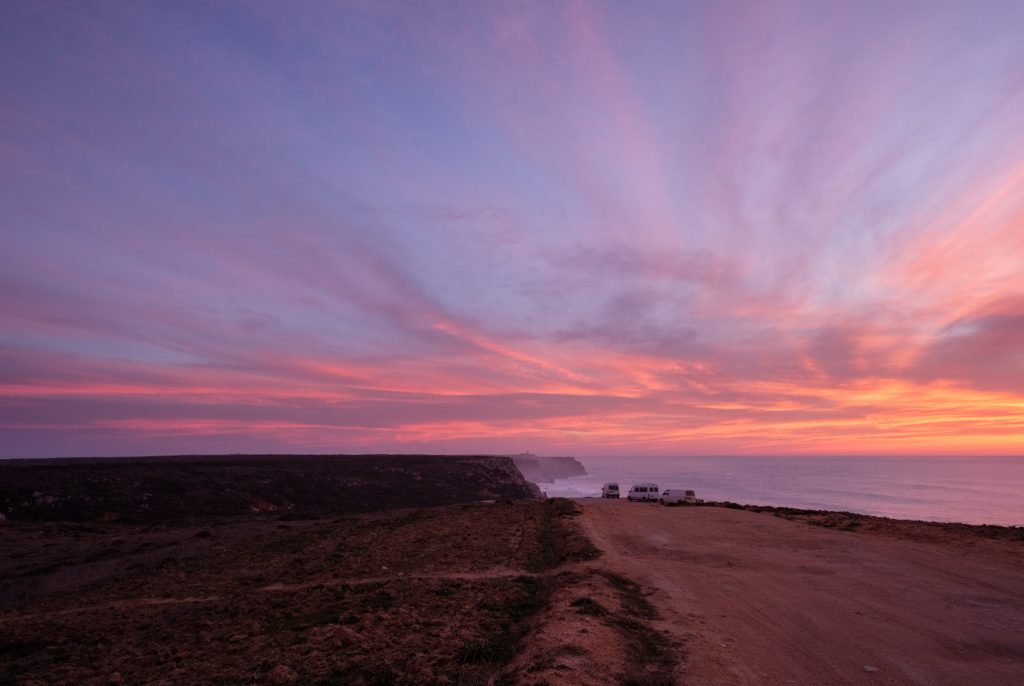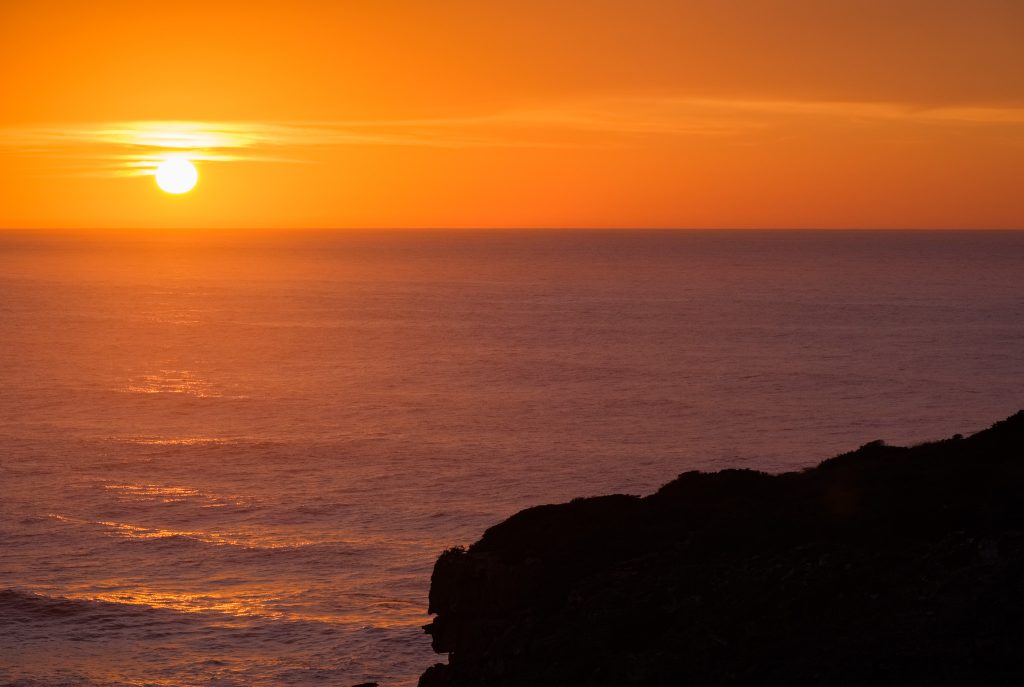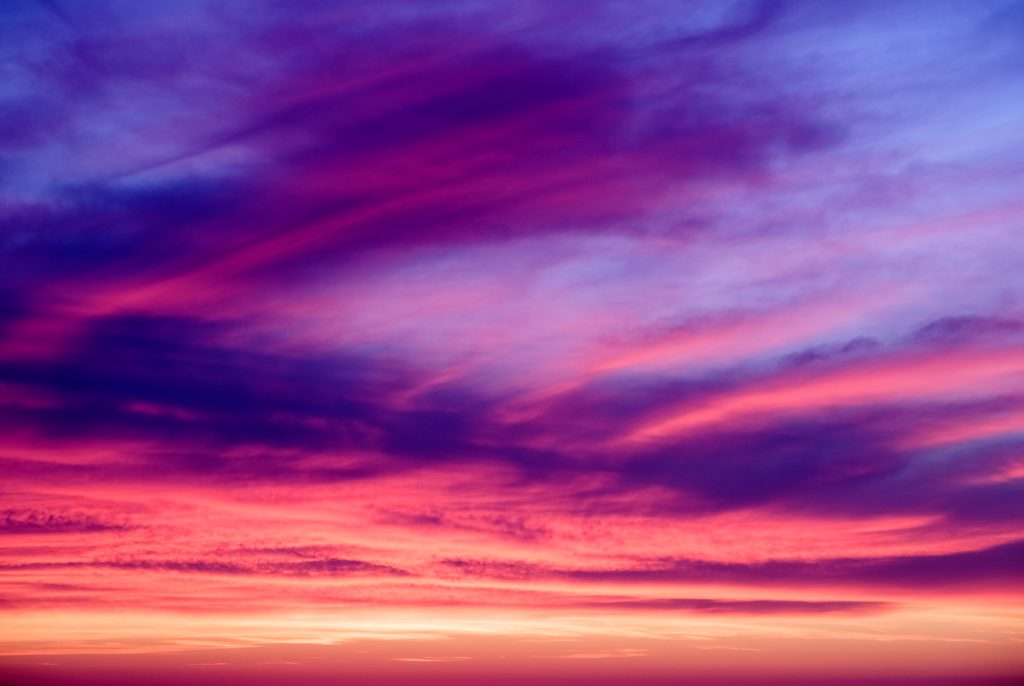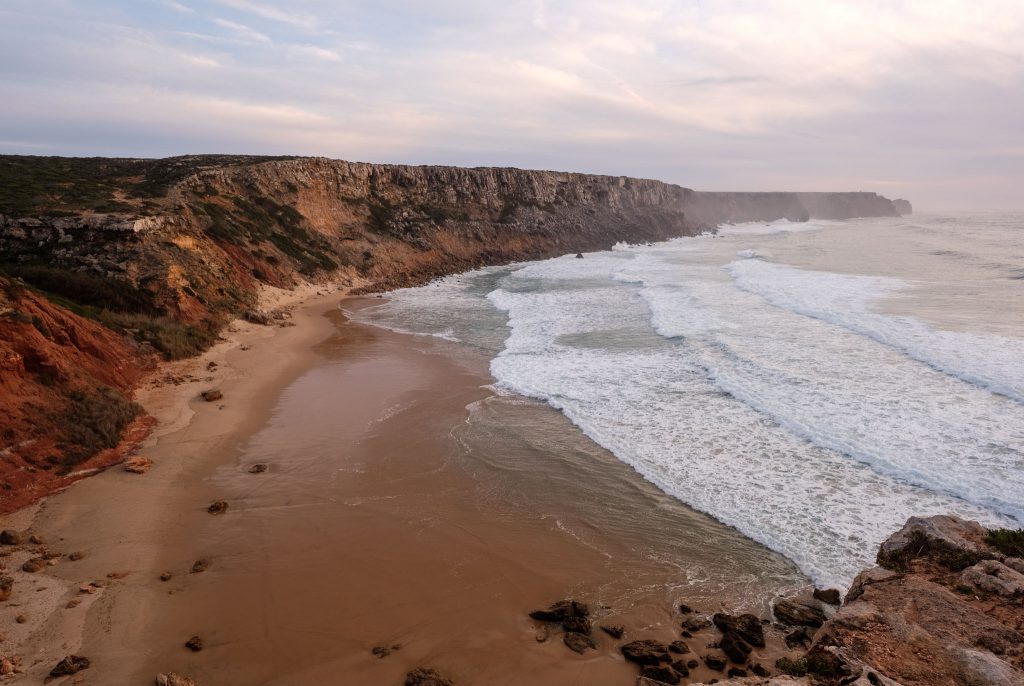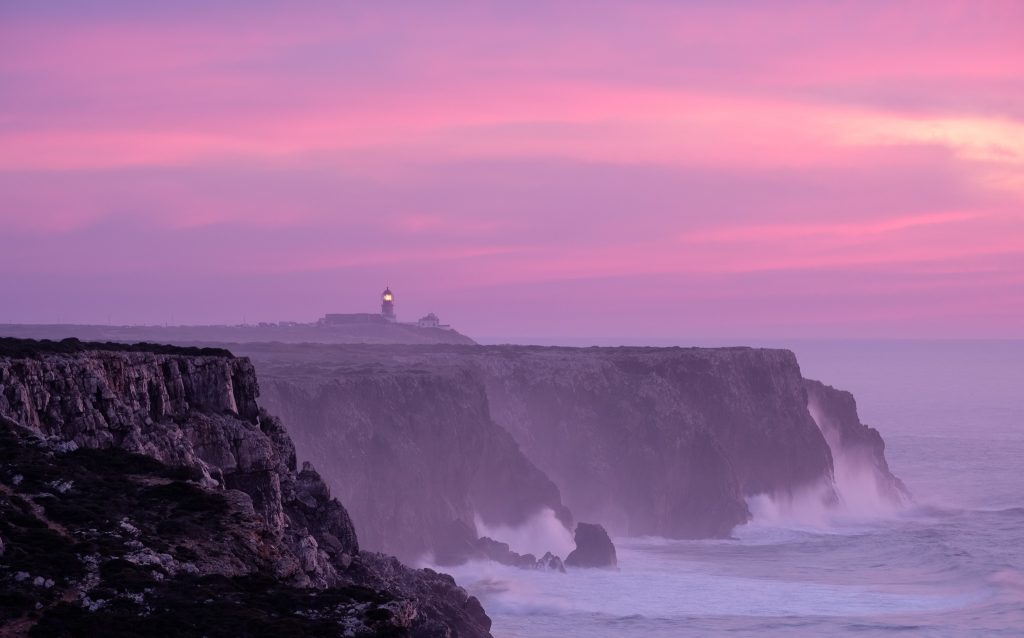 It was a very nice way to finish the day, admiring the incessant waves crashing against this majestic coastline. In terms of photo gear, I used mostly the Fuji 14mm wide-angle and the Fuji 70-300mm telephoto lenses. They provide a lot of flexibility, covering both the wide vistas and the close-ups of the distant details.