Just a few days ago I had the opportunity of walking a couple of new (for me) circular routes in the Rota Vicentina. Today I want to describe my experience in route 21, which is located near the village of Carrapateira, in the western coast of Algarve. This is a popular destination, thanks to the several spectacular beaches in the vicinity, like Carrapateira, Amado, and Murração. There are several routes that follow the coastal areas, but this one heads off towards the mountainous interior (see map below).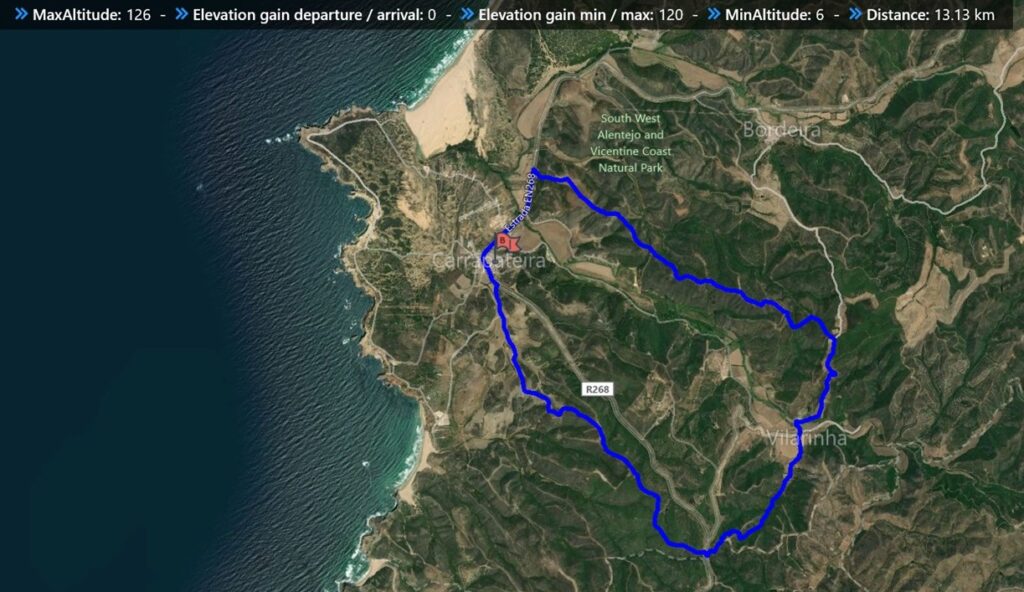 Before arriving in Carrapateira, you will notice that the topography changes, with the appearance of rounded hills covered in short trees and shrubs. In between these hills there are valleys where ephemerous creeks run after rainy periods. It had rained a few days before I walked this trek, so the landscape was greener than usual, and even some flowers had appeared.
After parking the car in the village, it is easy to find the beginning of the trail. The initial km follow a dirt road that climbs gently between hilly terrain, before reaching the top of the first mountain; from here it is possible to see a few beaches in the distance. I make a few photos along the way, the day is sunny but cold, with crisp air and a stiff breeze. It is interesting to appreciate the dual nature of this region, characterized by the close proximity between the coastal and rural areas.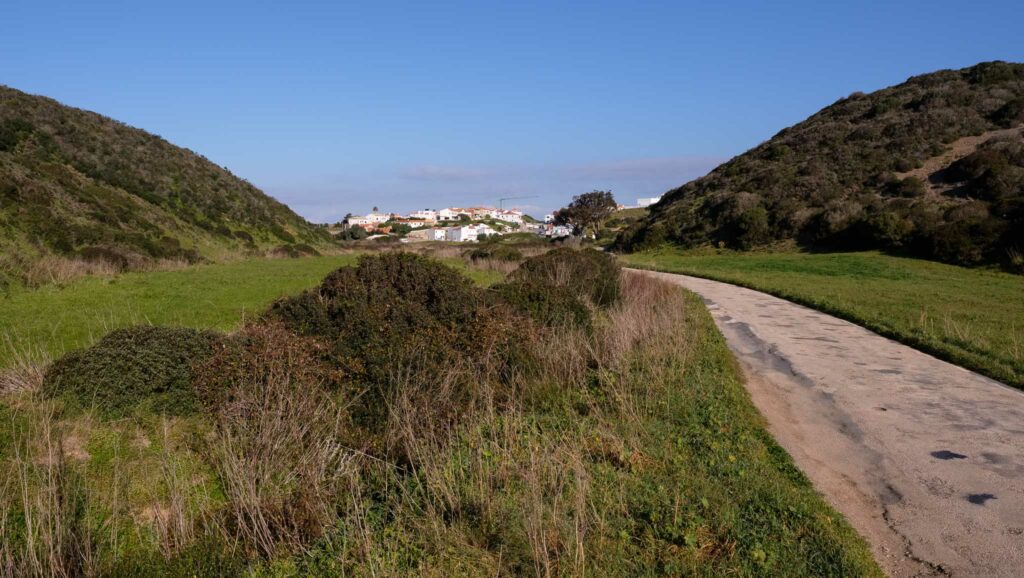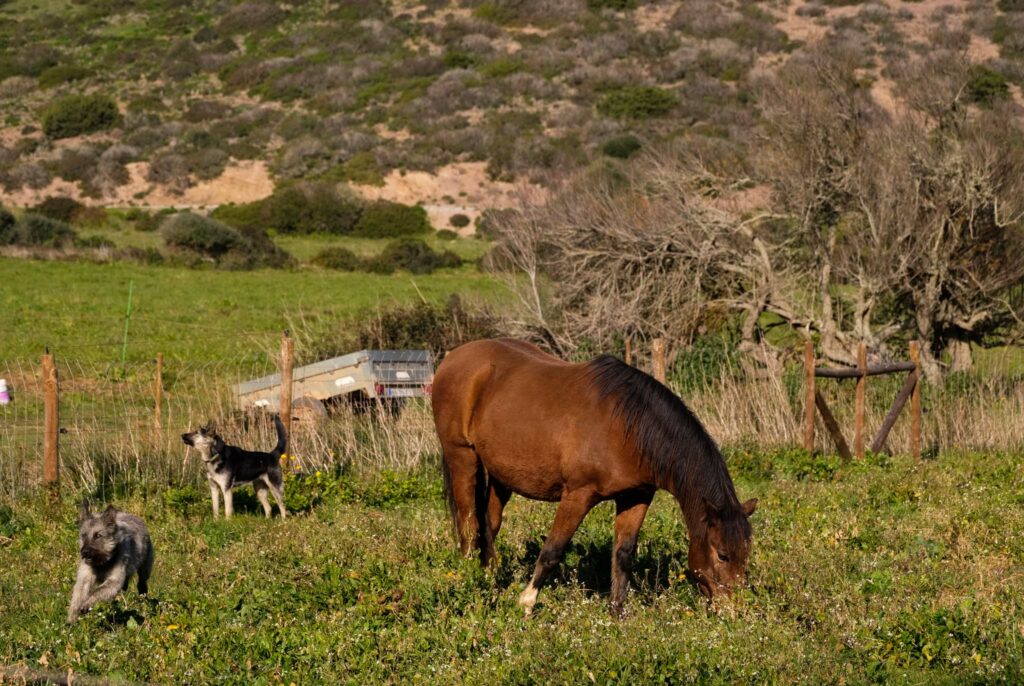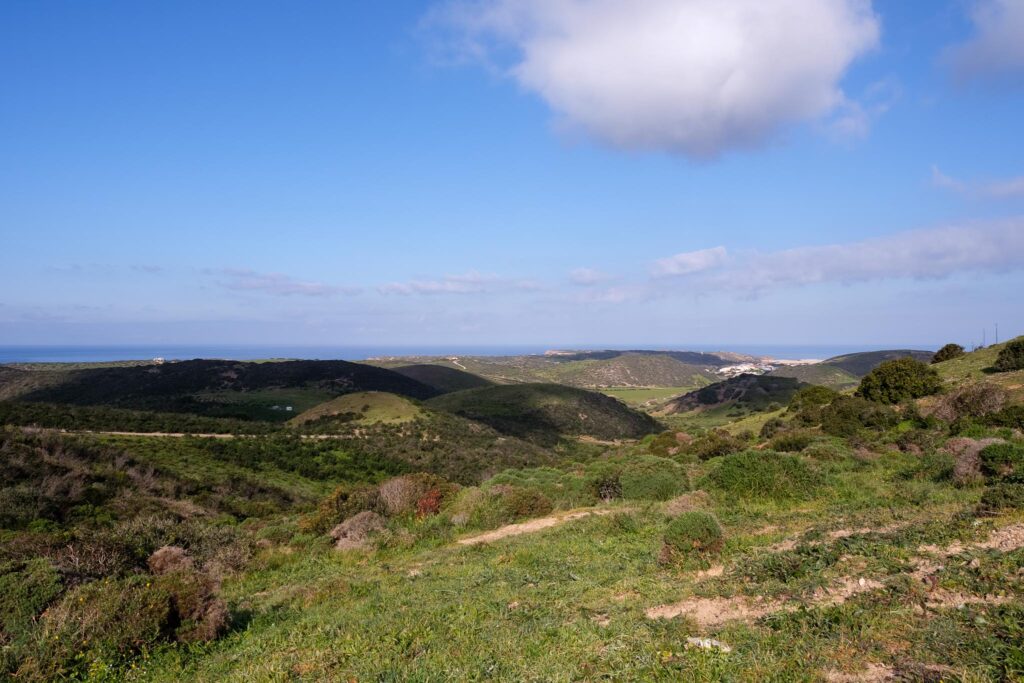 Continuing to walk inland, I arrive at a nice viewpoint that affords a fantastic view over the Serra Algarvia, with the Monchique mountain in the far distance. The nearby mountains are covered with cork oaks, pines, and arbutus. From here, the trail descends steeply into the Vilarinha valley, where a few houses make up a small village. Some cattle is grazing in the fields. This is a wonderful part of the walk, as it crosses lush land. The only people I meet are a couple of cyclists and a farmer tending to the cows.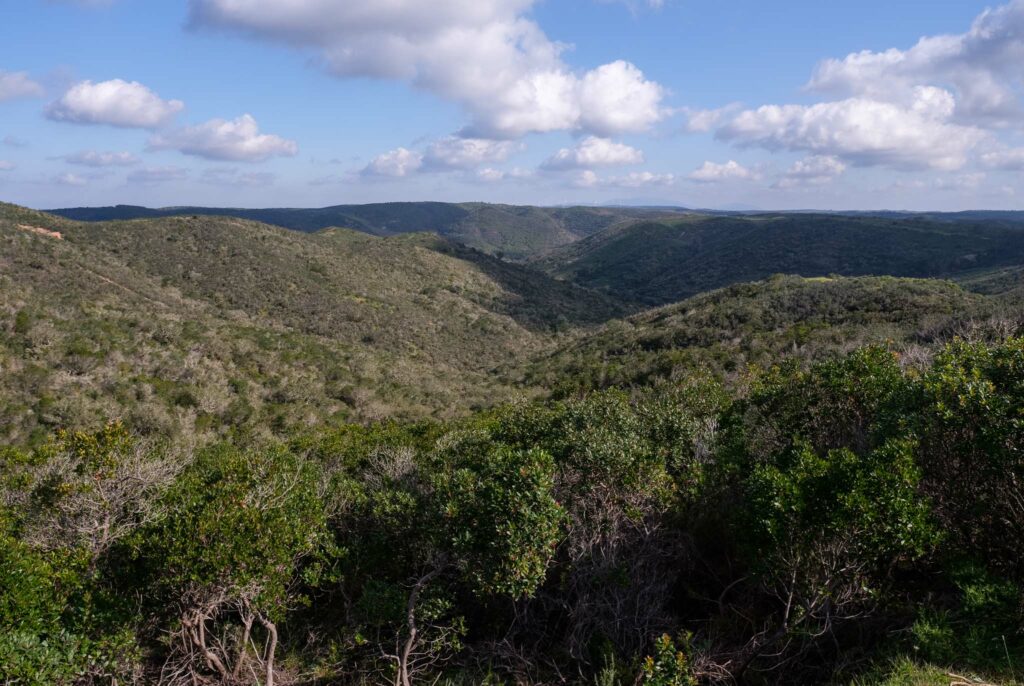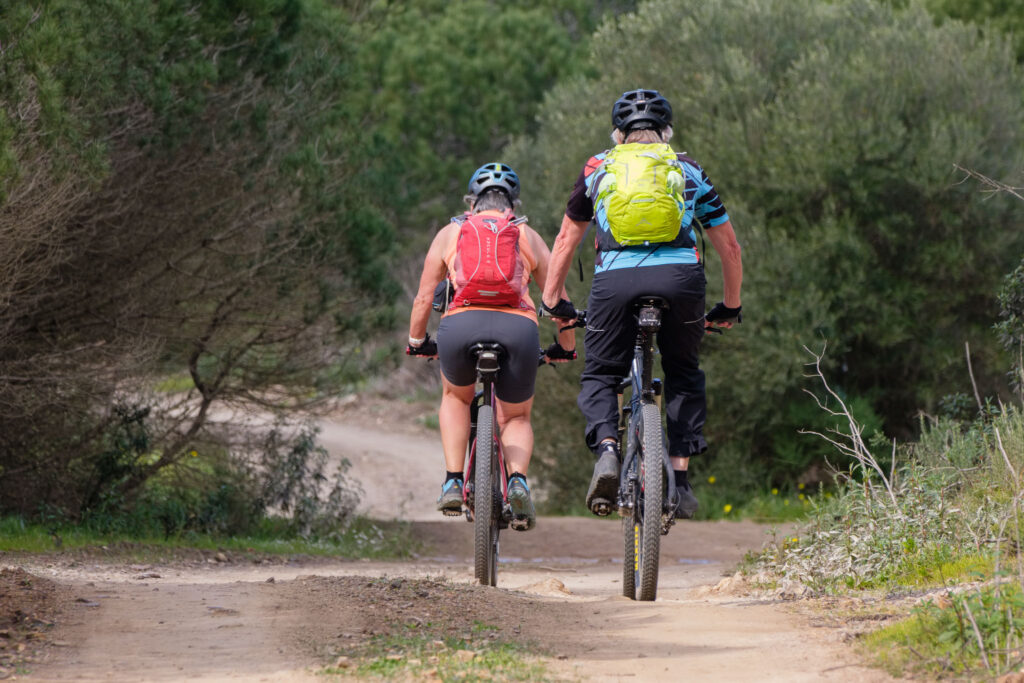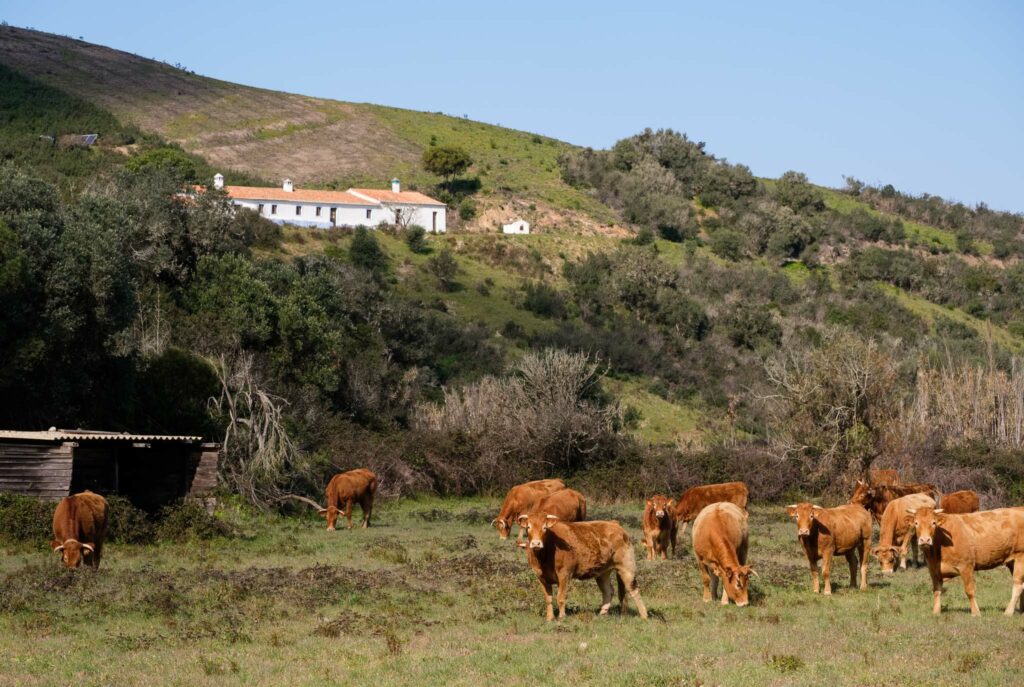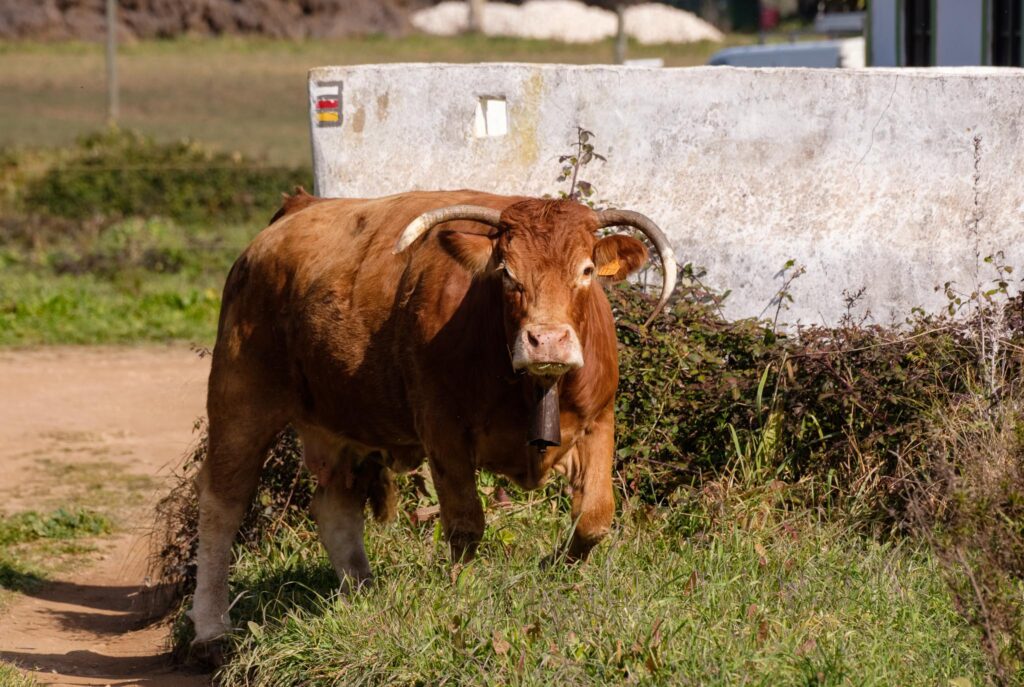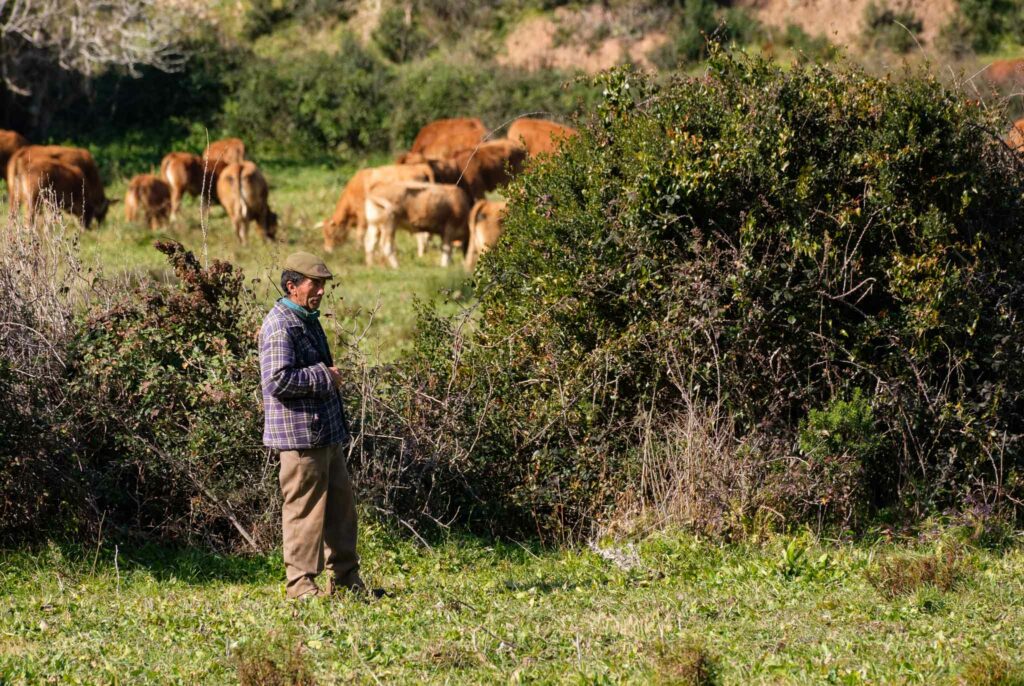 After crossing Vilarinha, I find a nice spot to have a picnic lunch and I rest for a while. The rest of the trail continues along the top of the hills, affording some good views of the surrounding landscape, before descending into Carrapateira.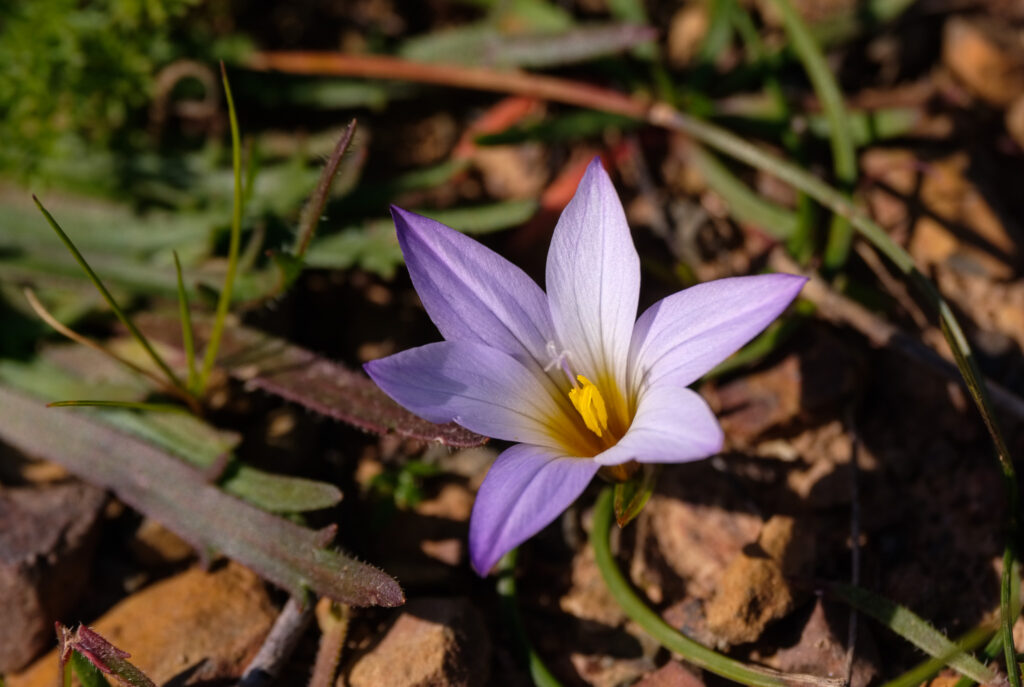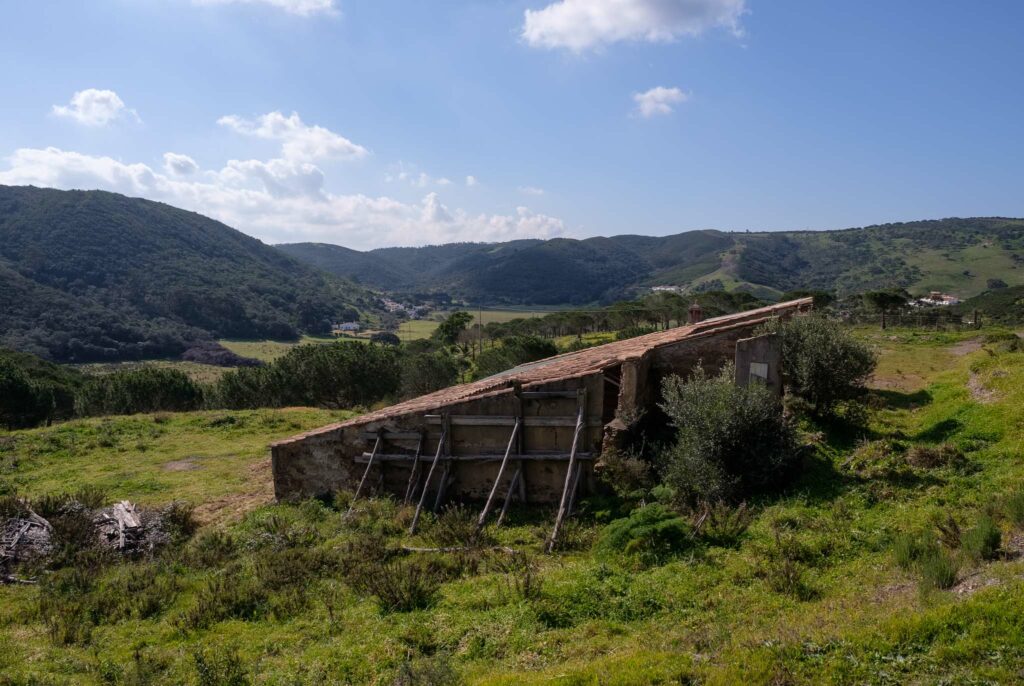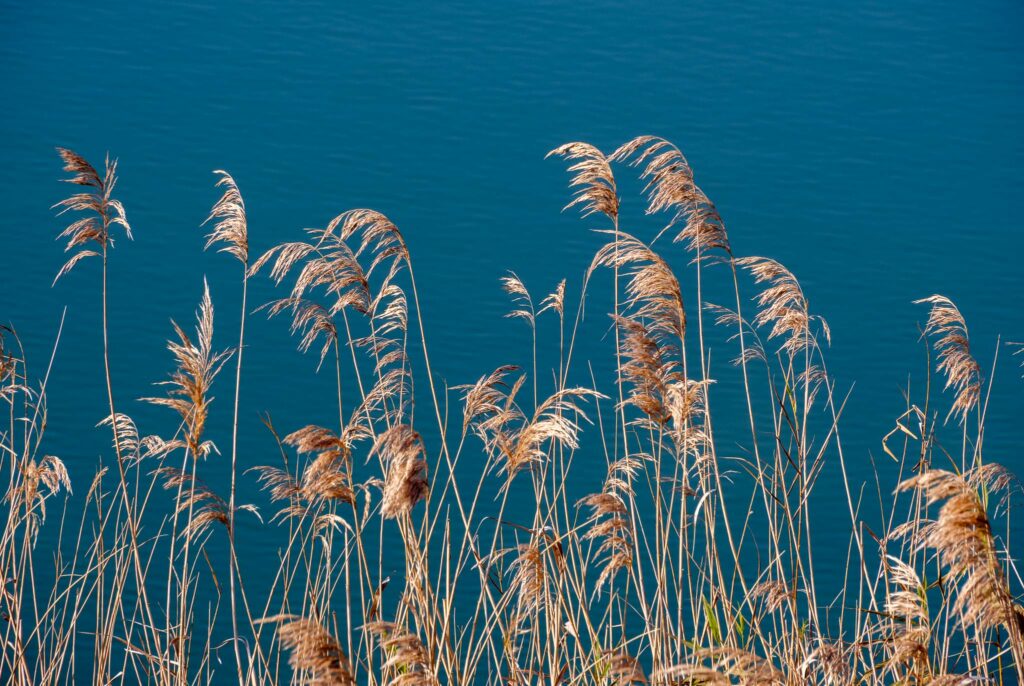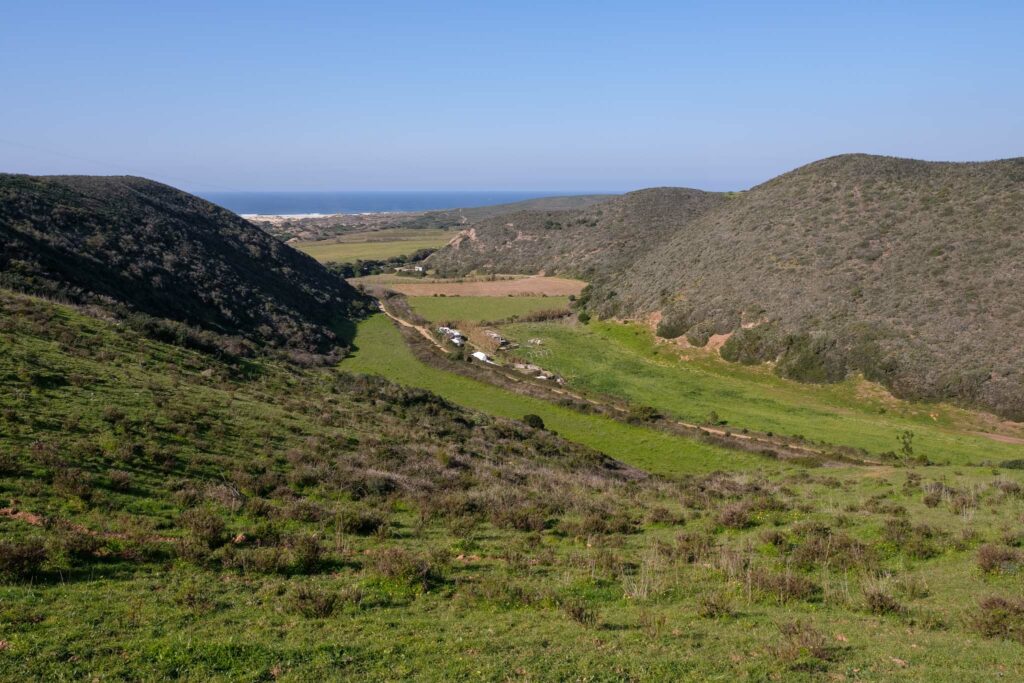 After walking this route for the first time, I can say that it became one of my favourites. On the way back home, I made two extra stops, the first one in the iconic beach of Arrifana, and the second one in the windmill of Rogil, another local landmark. Arrifana is simple a beautiful beach, more so in a winter afternoon, with only the surfers around. I waited there for the sunset, and made several photos.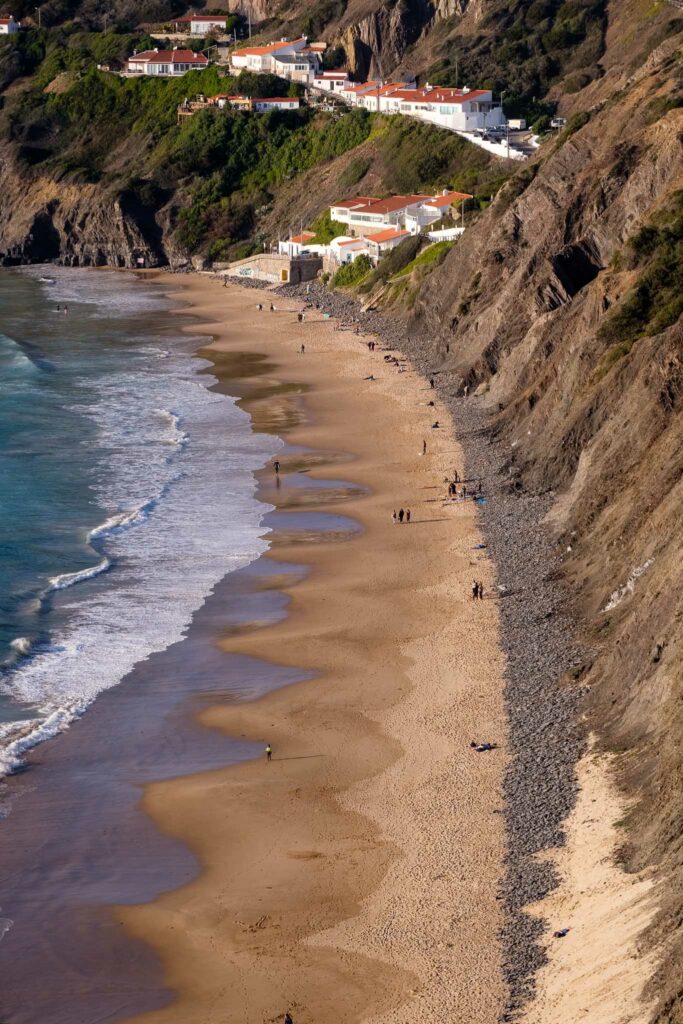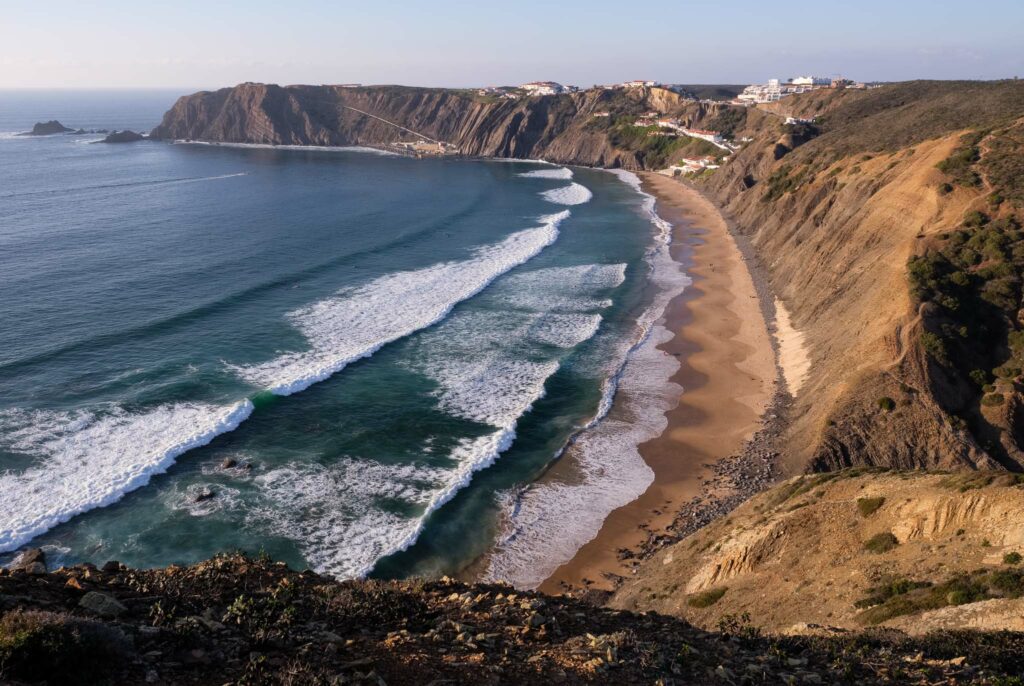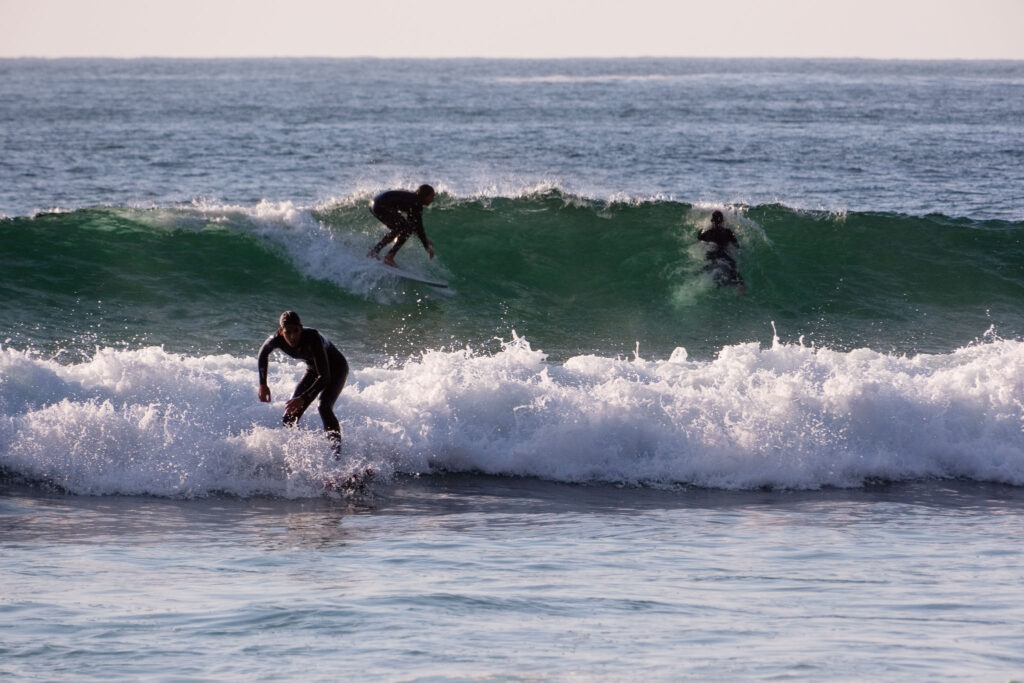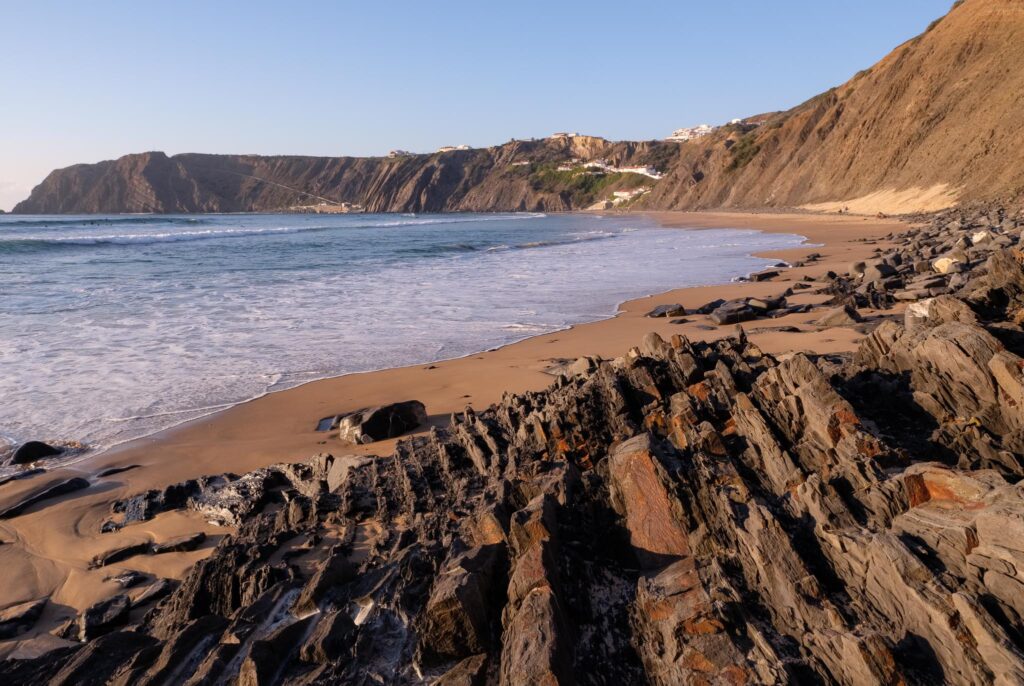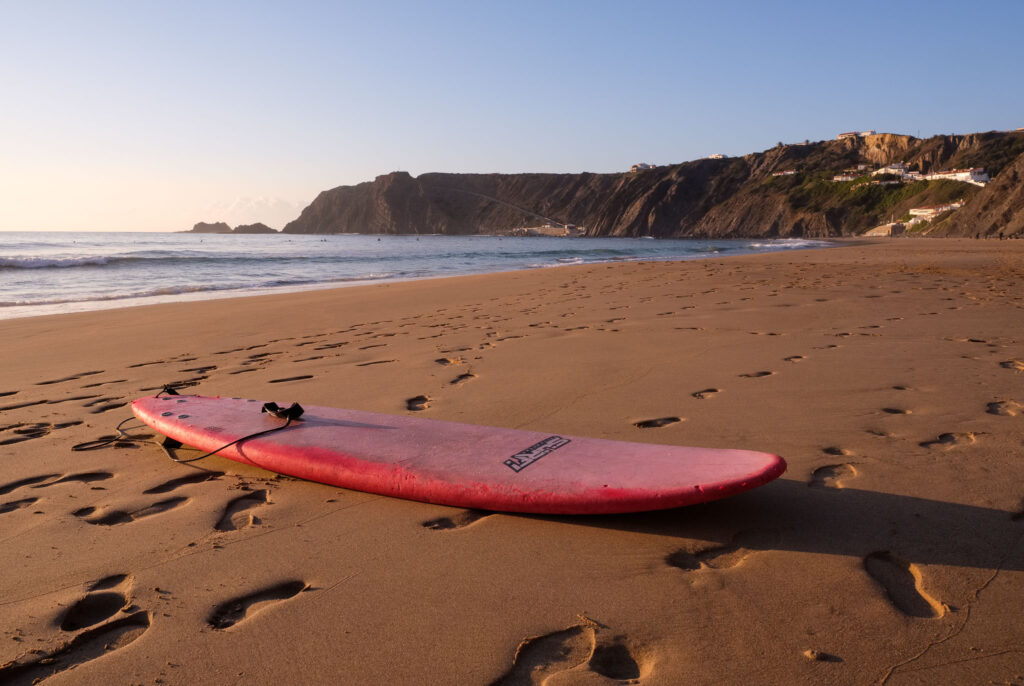 I was lucky to be at Rogil a few minutes after sunset, when the sky was filled with soft pink and purple colours. It was an excellent way to finish this wonderful day.