As I mentioned in my last blog entry, this month I have walked two routes of the Rota Vicentina for the first time. Today I want to write about route 19, which is located near the village of Bordeira, as indicated in the map below. It is actually located close to route 21 which I have described before, near Carrapateira.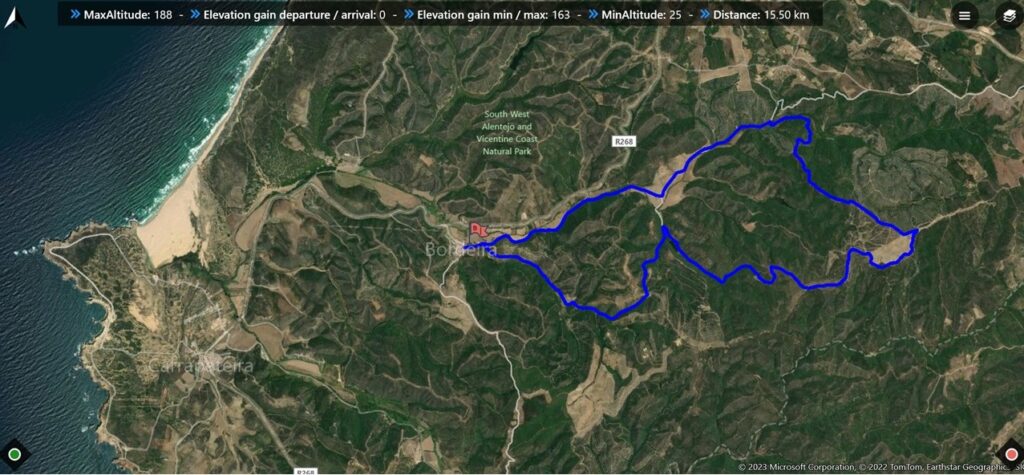 This is one of the longest circular routes but it does not have any steep inclines, so it is easy going. The village of Bordeira is nested in the flank of a gentle hill, and has several interesting points, like its church, which dates from the middle of the 15th century.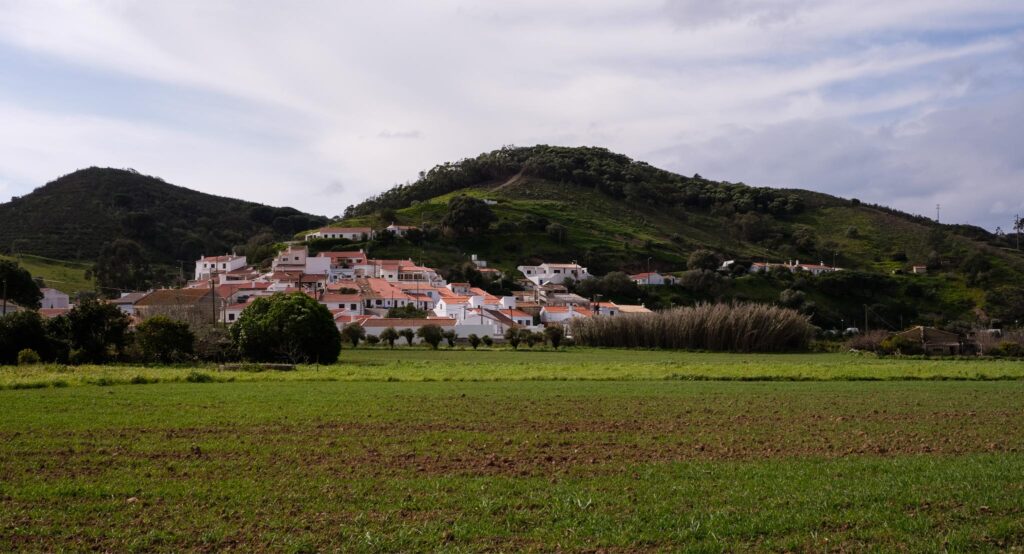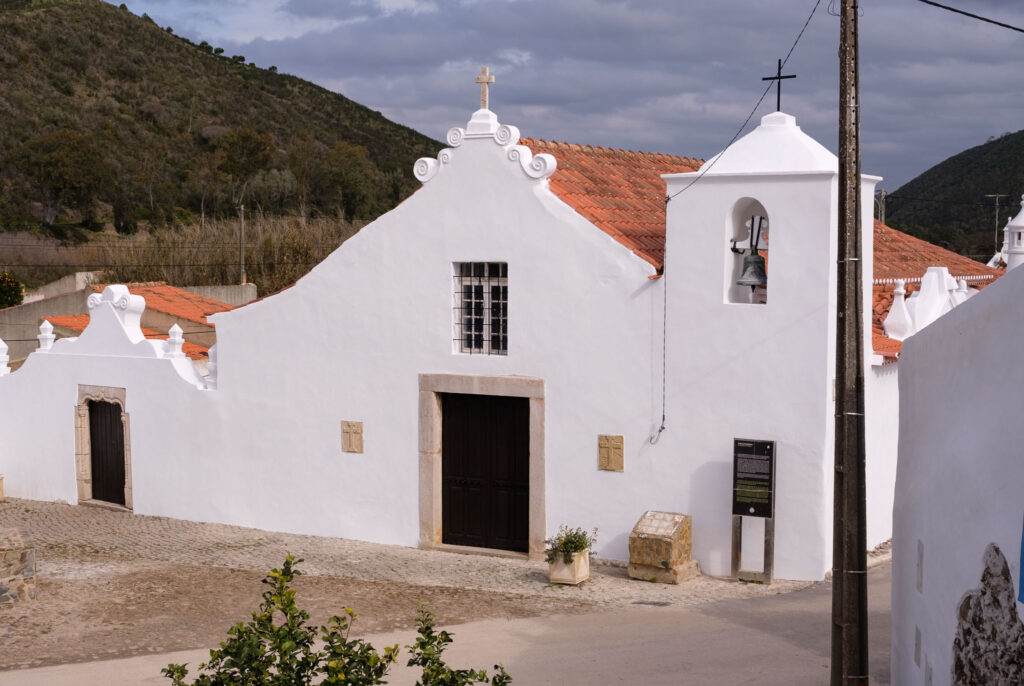 Leaving Bordeira, the path quickly enters a forested area, where cork oaks predominate. The weather is slightly overcast, with the clouds acting like a giant umbrella, softening the light.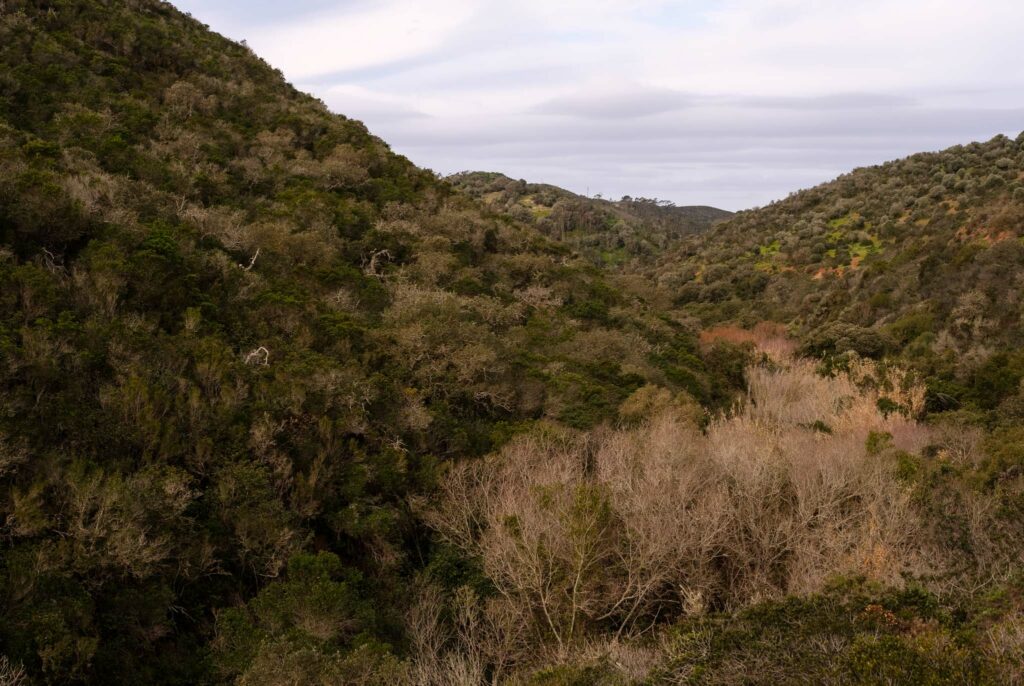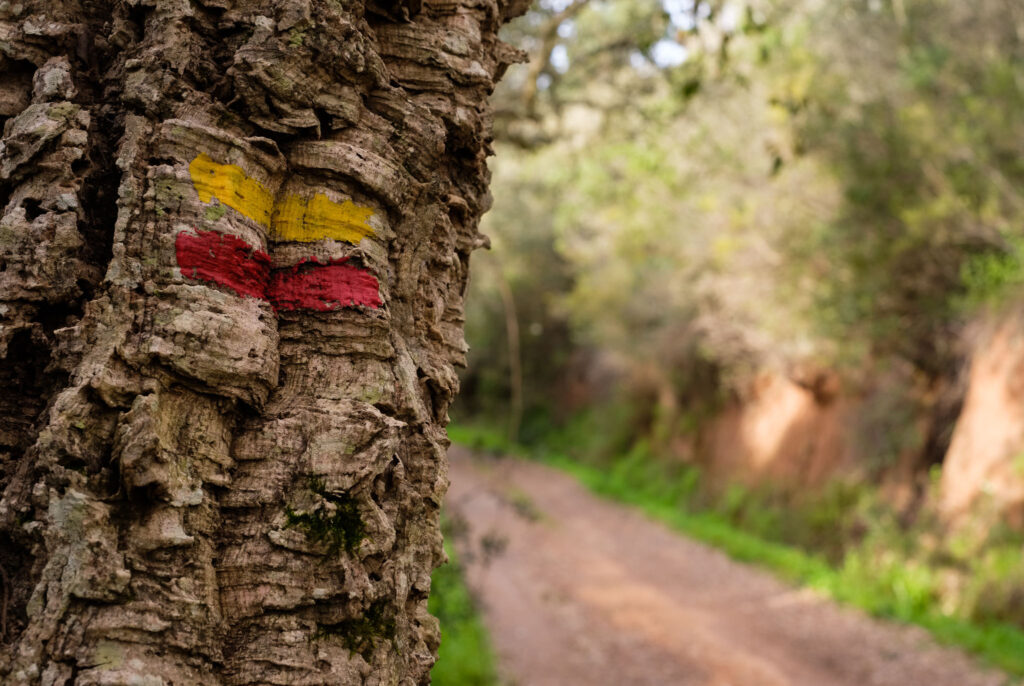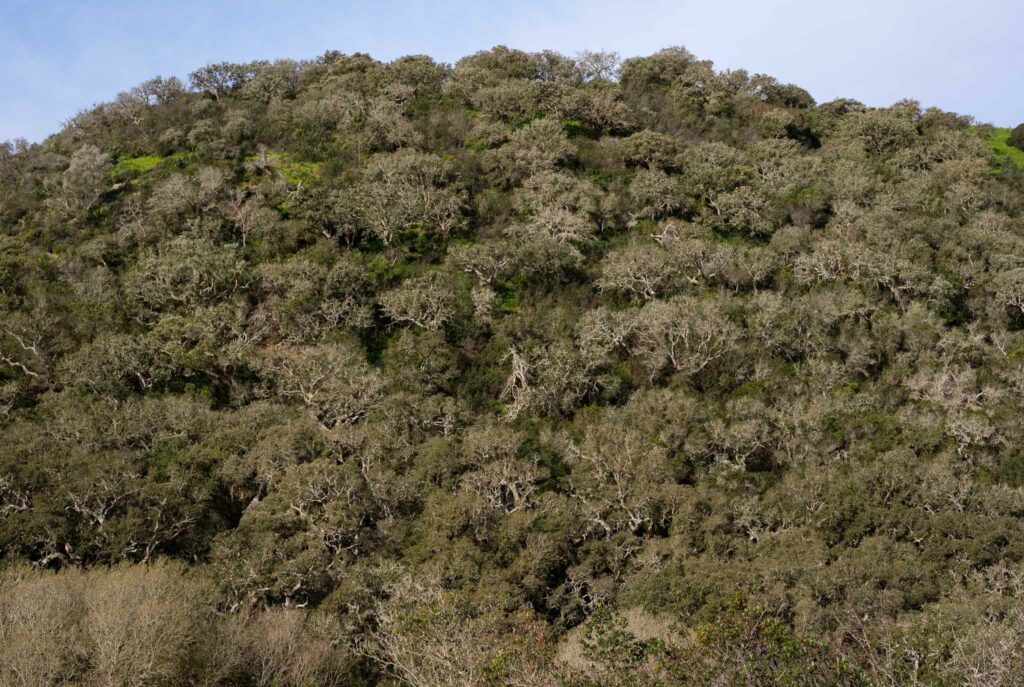 Near the middle of the trail, there is a nice valley which is covered in green grass, surrounded by large oak trees. There are also some flowers that have bloomed in the fields. I spend some time here, before resuming the walk.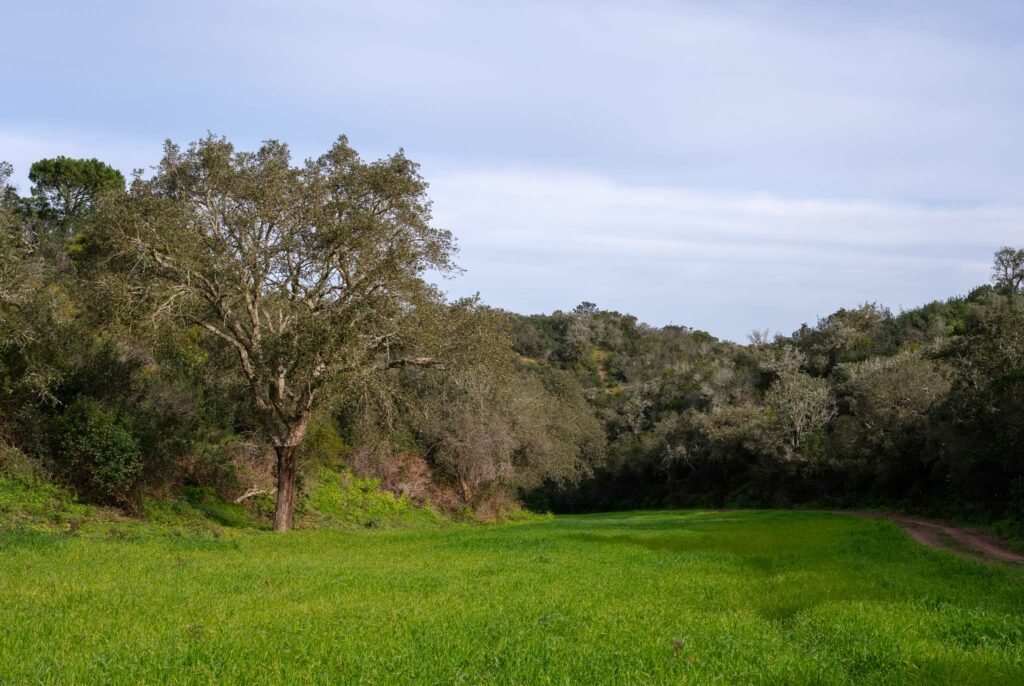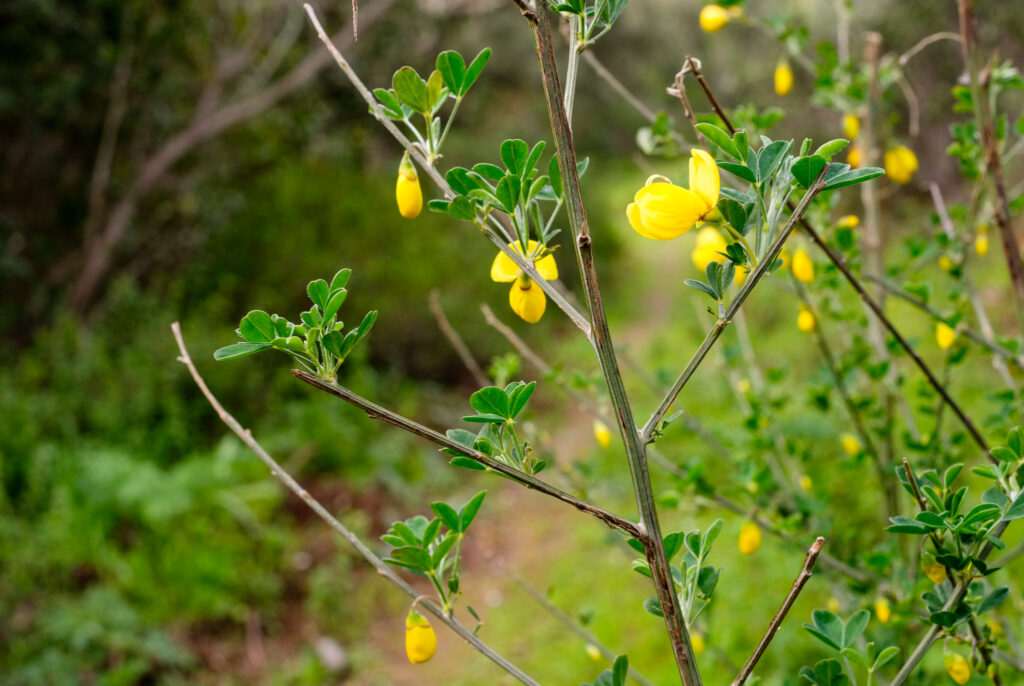 My next stop is in a lake created by a small reservoir used for the cattle. The wind creates ripples in the surface of the water. I rest for a while and make a few photos.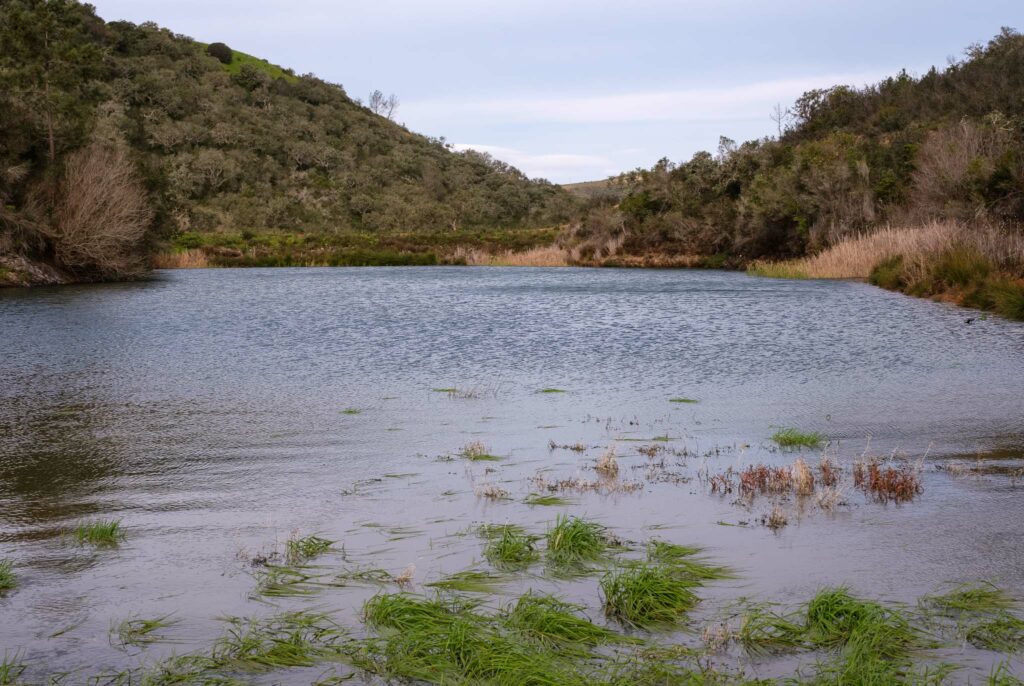 The path continues to climb in a gentle fashion, until it reaches the top of the mountain. The wind is stronger now, and the vegetation is scarce; in the distance I can see a sliver of the ocean near the horizon. A good part of the walk goes along the top, before descending into another green valley.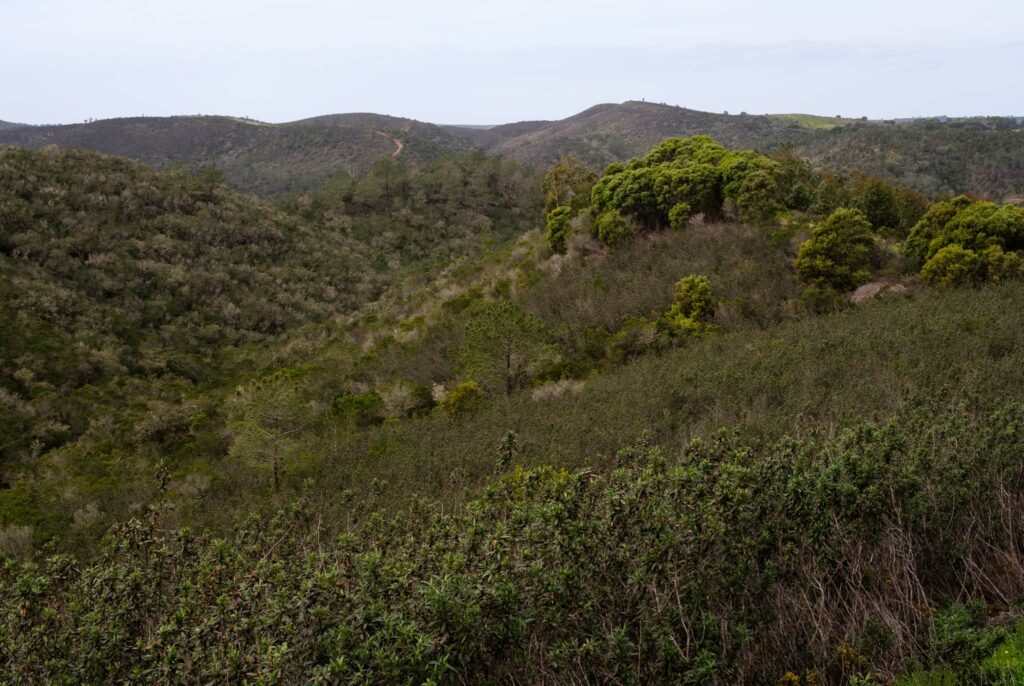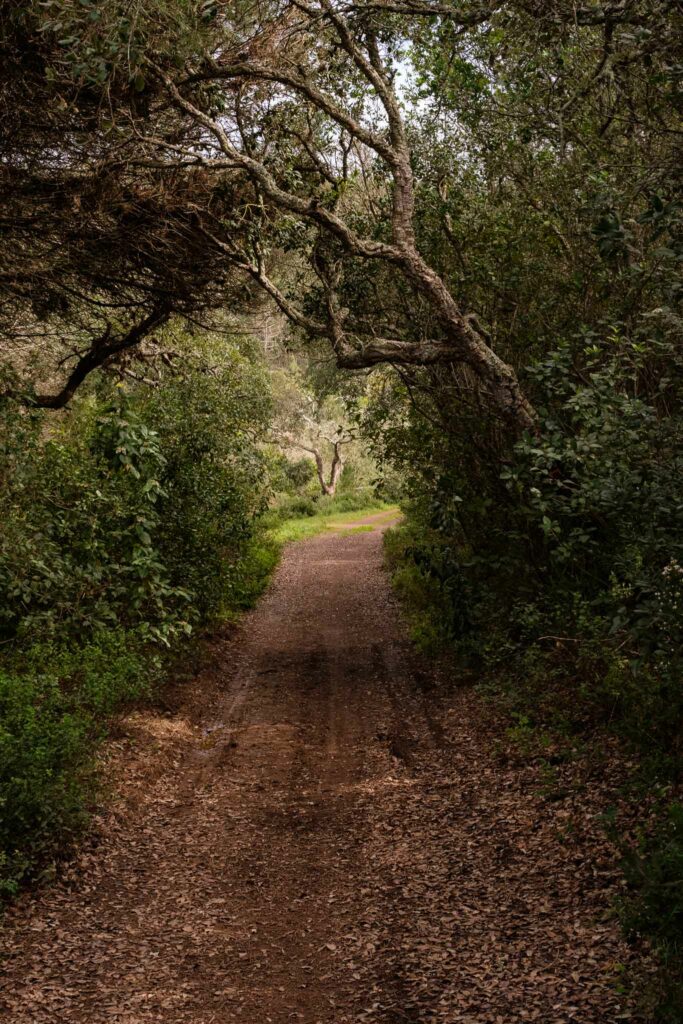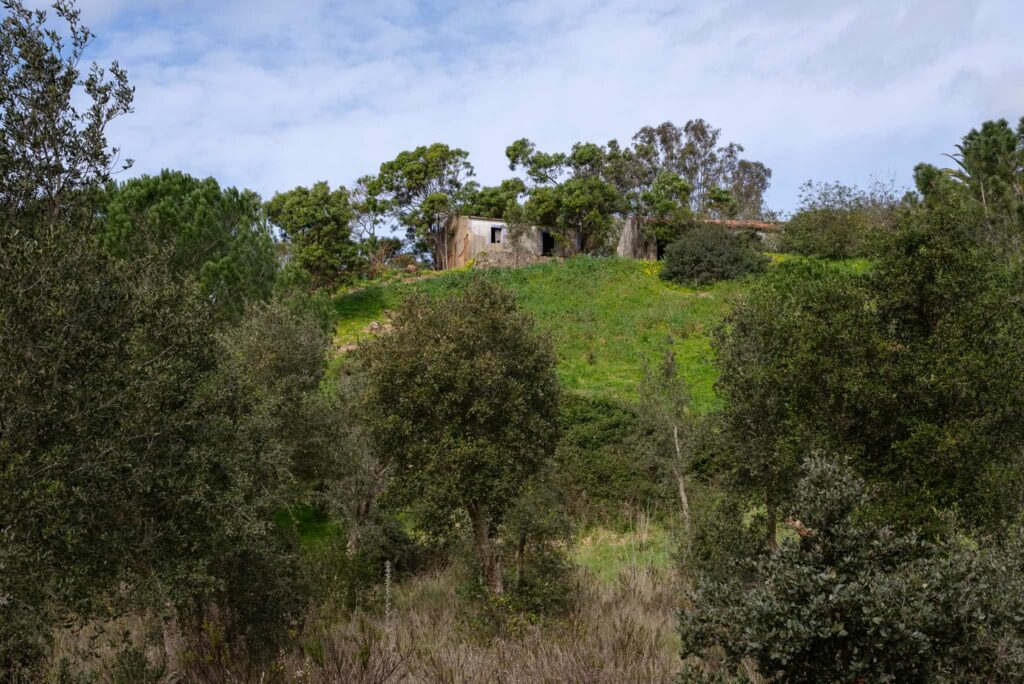 As I approach a group of abandoned farms known as Samouqueira, I notice a couple of bikers on the road. I take the opportunity to make a few interesting photos. Once they disappear in the distance a complete silence descends again over the landscape.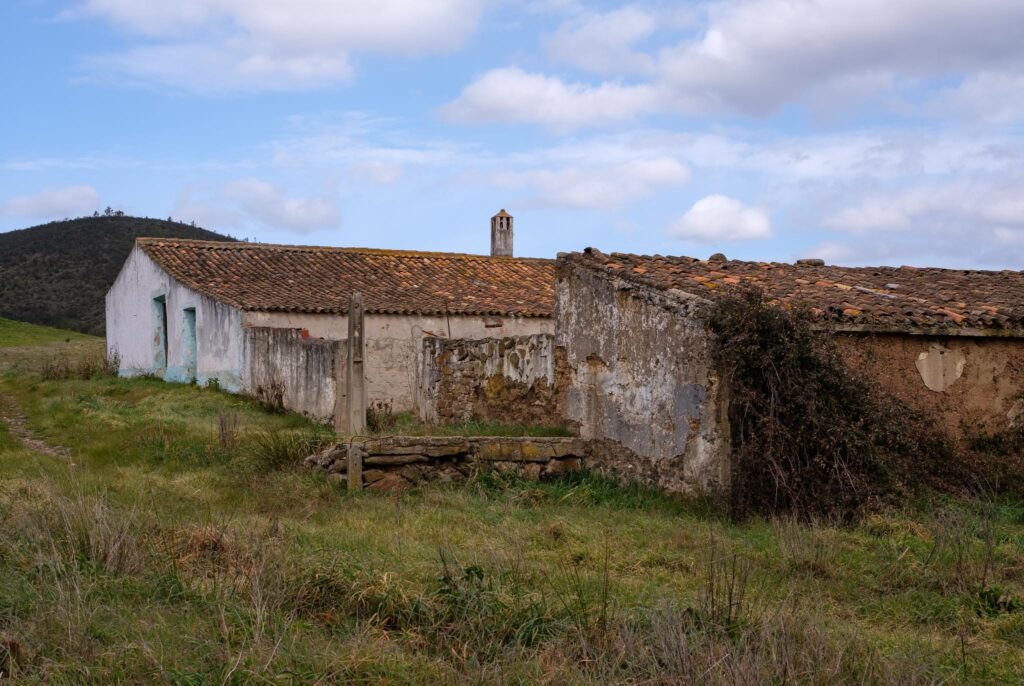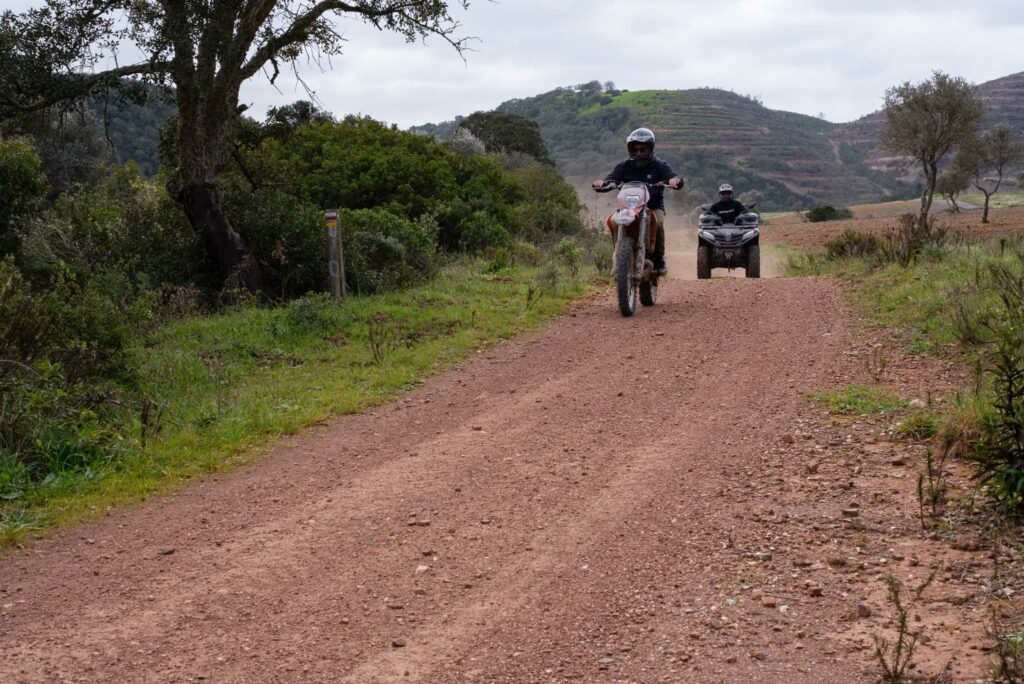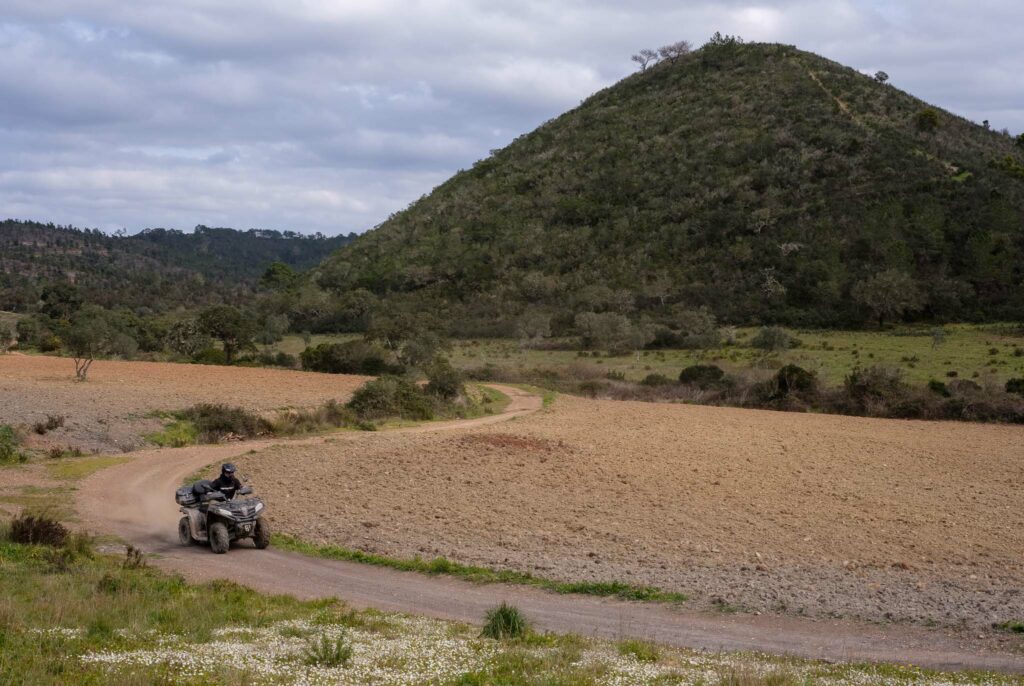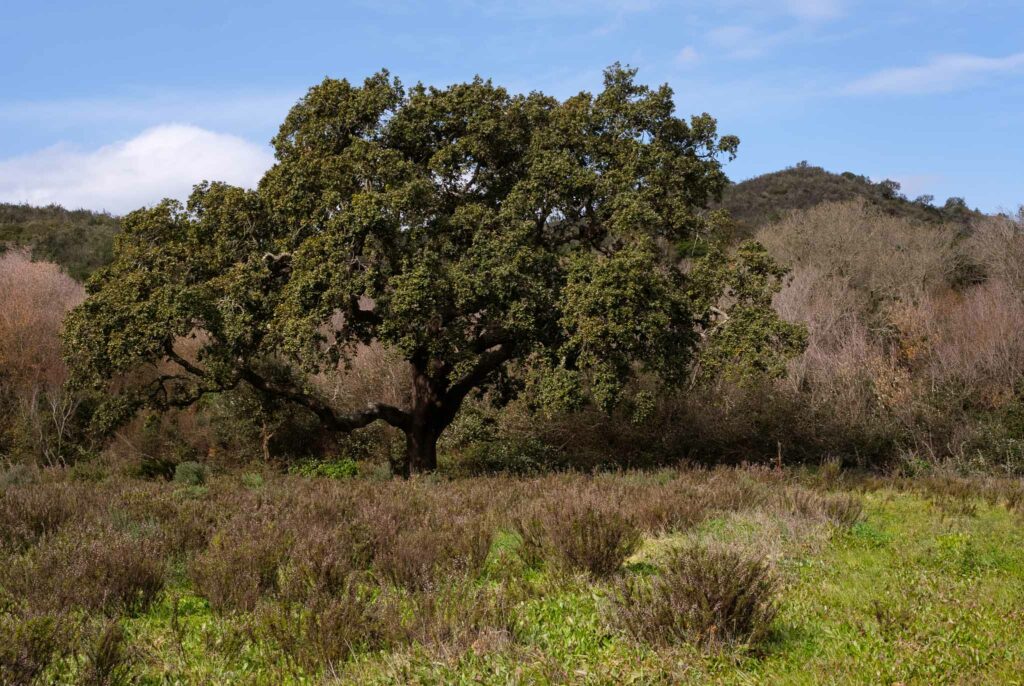 From Samouqueira only a few easy going km remain until arriving back in Bordeira. This part of the walk follows the Bordeira valley, parallel to the black top road. This was without a doubt another excellent route to walk, and for sure I will return in the future.