This article is an addendum to the previous one about Serra da Estrela. When driving back home after spending a few days in that region, I decided to make a small detour to a place that I have been wanting to visit for a long time, the village of Piodão. Its location is shown in the map below. I started the drive in Seia, and even though the road between it and Piodão is full of hairpin turns, the landscape is memorable. The Serra do Açor lies to the south of Serra da Estrela, almost as an extension of it; we continue to be inside the tall mountains of central Portugal.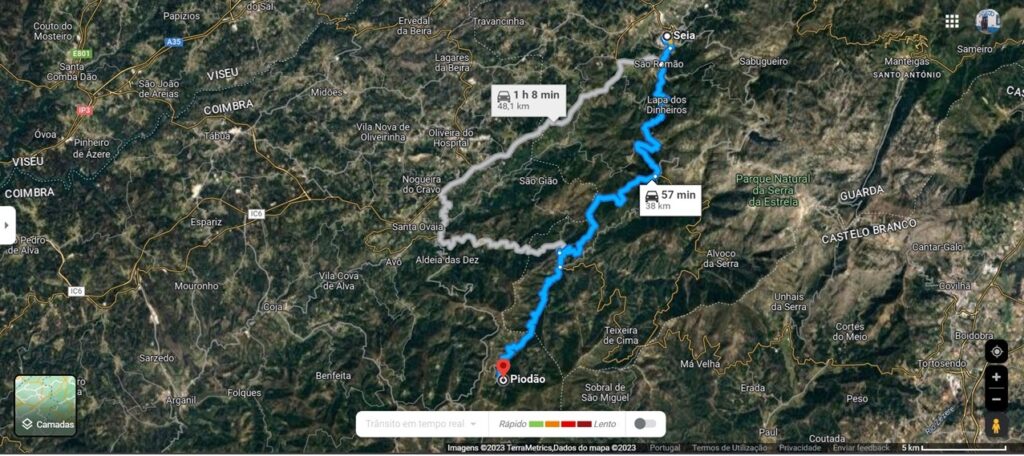 These mountains display a gentle profile, as the hard granite of Estrela gives way to the softer schist. In the distance, one can see the small and dispersed villages in the slopes of the mountains, hidden near deep valleys.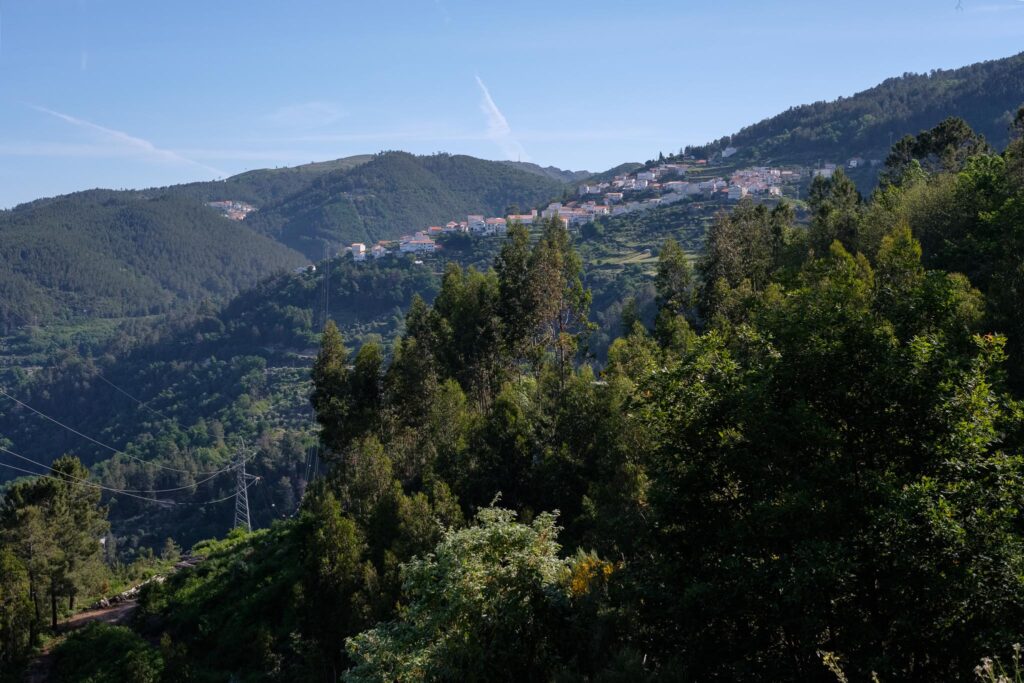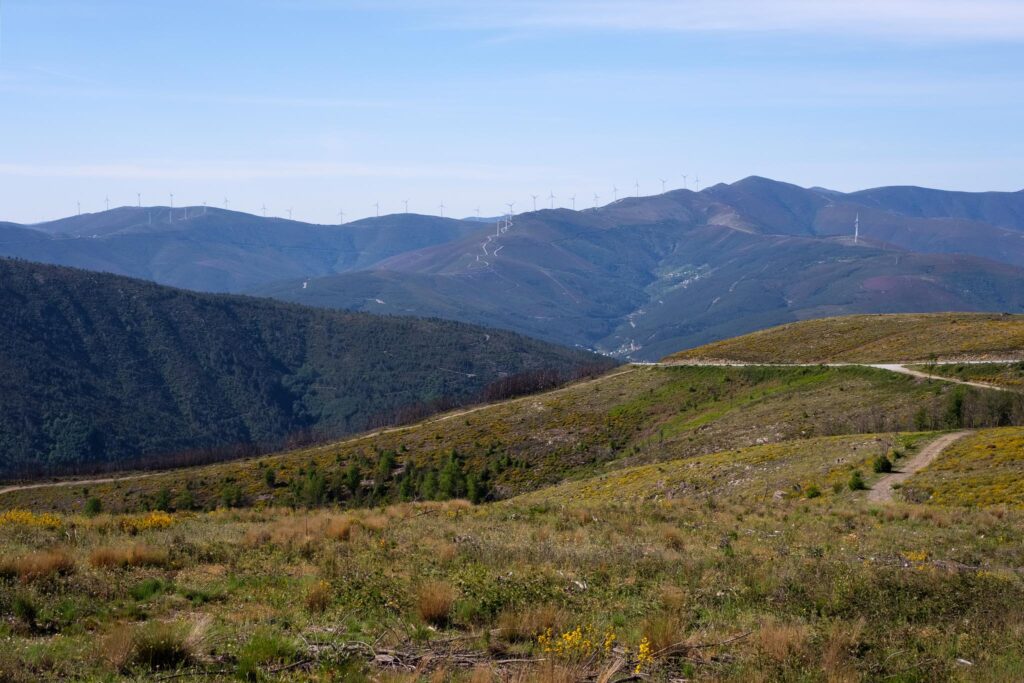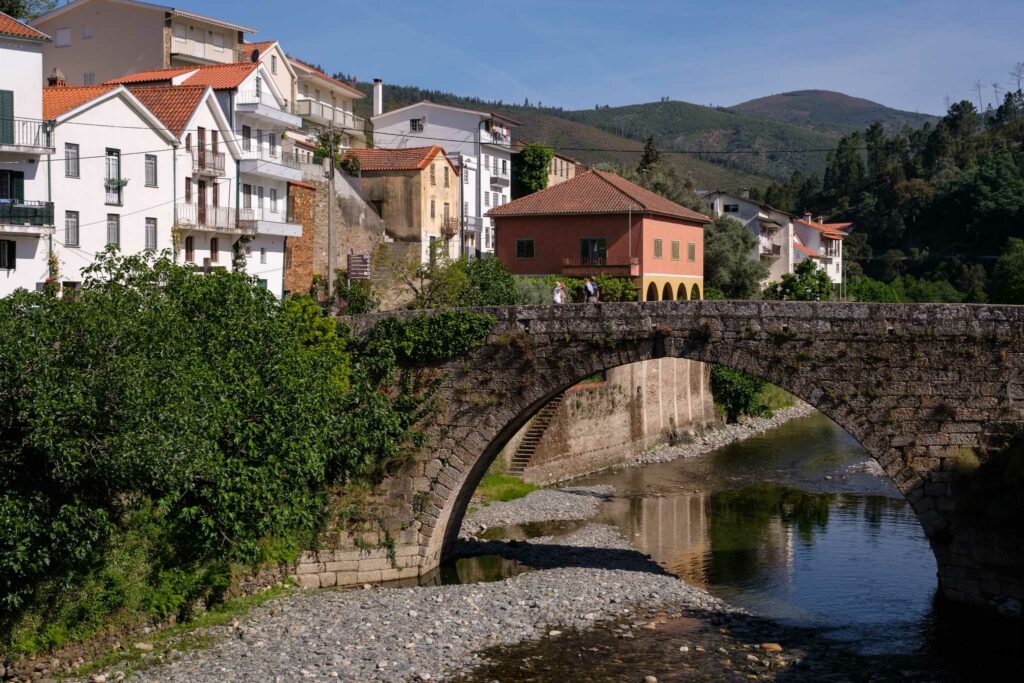 The road hugs the mountainous terrain, and progress is slow. But this is fine, because time seems to have slowed down in this region. I stop a few times to take some photos, because every turn opens up a new panorama. Spring has arrived in full force, so the slopes and escarpments are covered in green, which is nice.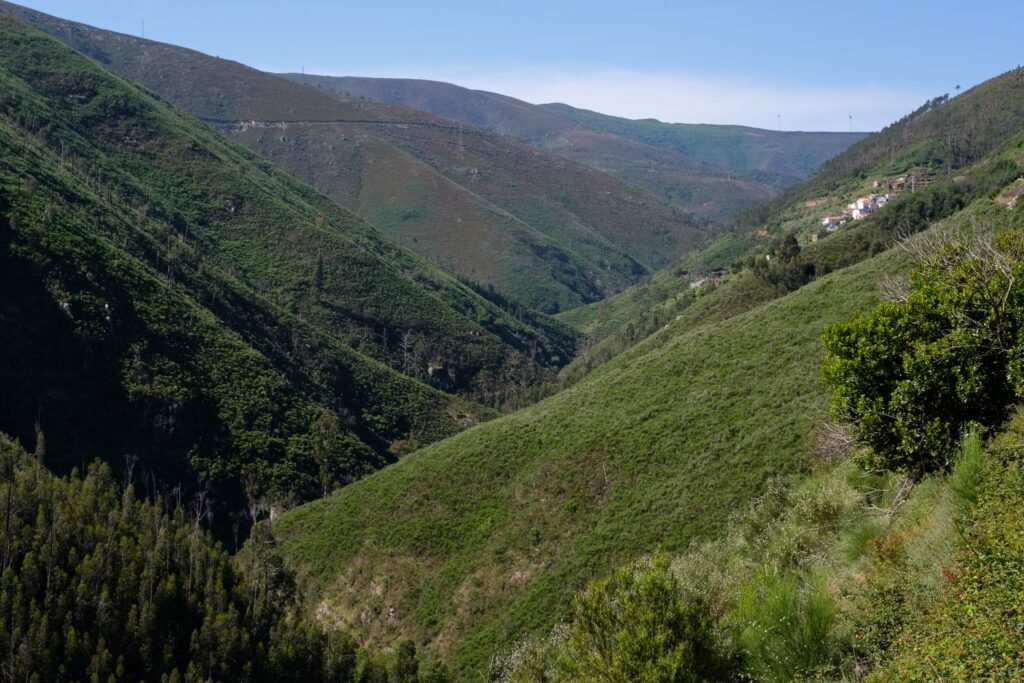 Piodão is a very old village, one of the several that remain inside the Serra do Açor and the nearby Serra da Lousã. It is part of a network of historical villages (called "aldeias de xisto"), created years ago in an attempt to stop the human desertification that affected this interior part of the country. In the past, the economy of the region was based in agriculture and pasture; today, these still exist, but have been surpassed by tourism, as the number of visitors grows steadily. People come here to experience an almost lost but traditional way of living, where human activity respects the cycles of Nature.
It is Saturday, I arrive around 10 am, the parking lot is full and there are a few tourist buses. Piodão is definitely on the map. Still, after parking the car, I walk around for a while, climbing the hill opposite the village to get a sense of its surroundings. This happens to be a nice place for a general photo. The houses, built from the local black schist rock, are notched in the slope of the mountain, and terraces have been created to provide agricultural grounds.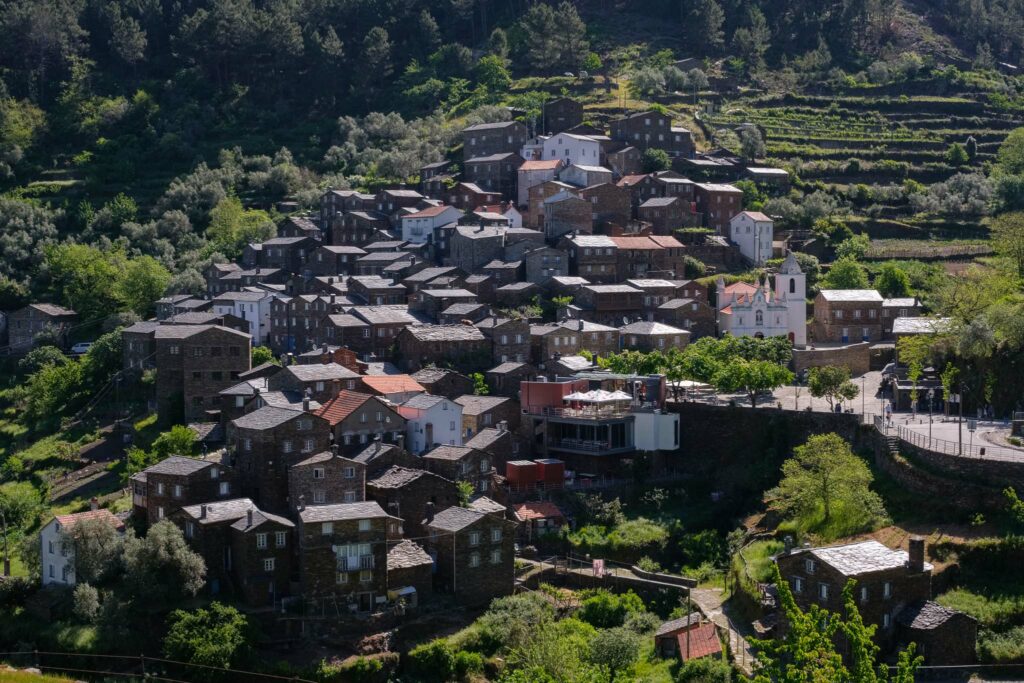 I spend the next couple of hours walking along the village's narrow streets, admiring the houses and the local way of living. Water is abundant, coming straight down from the mountain.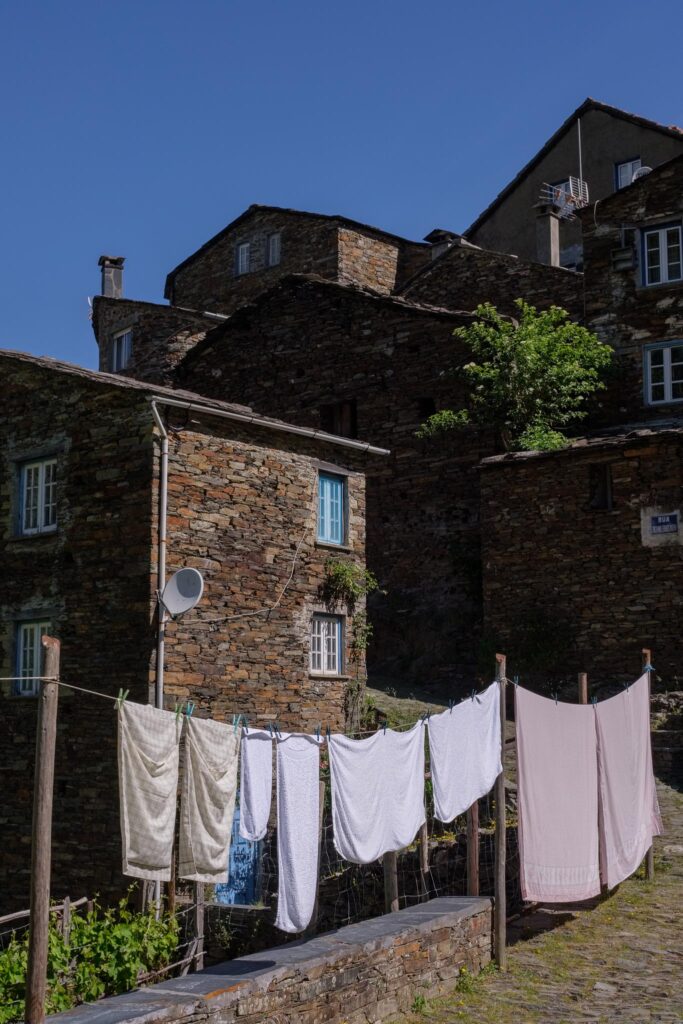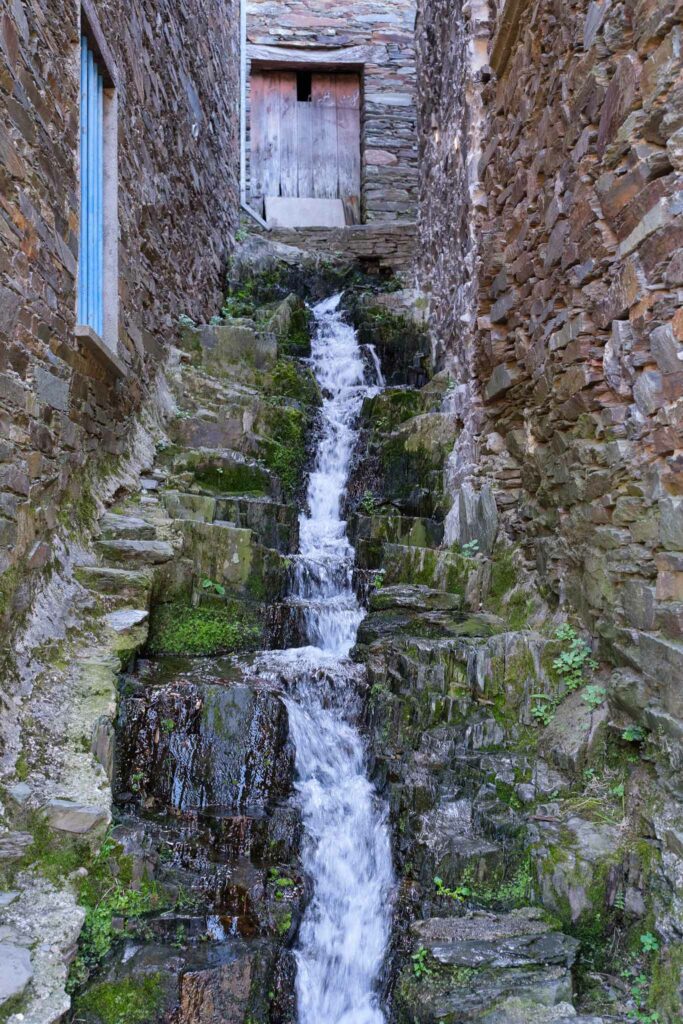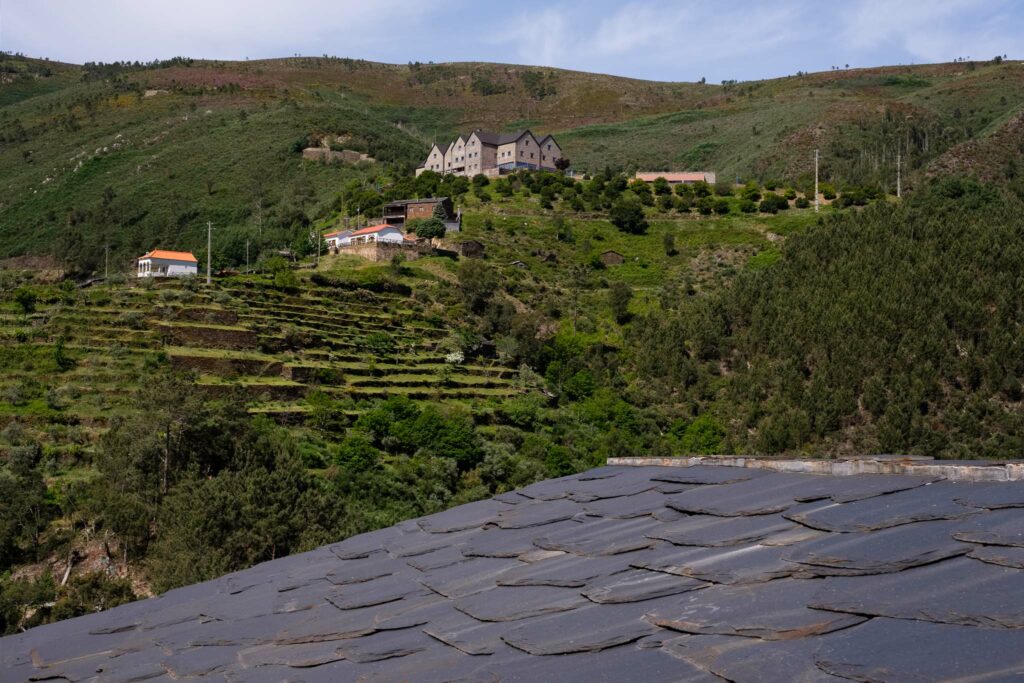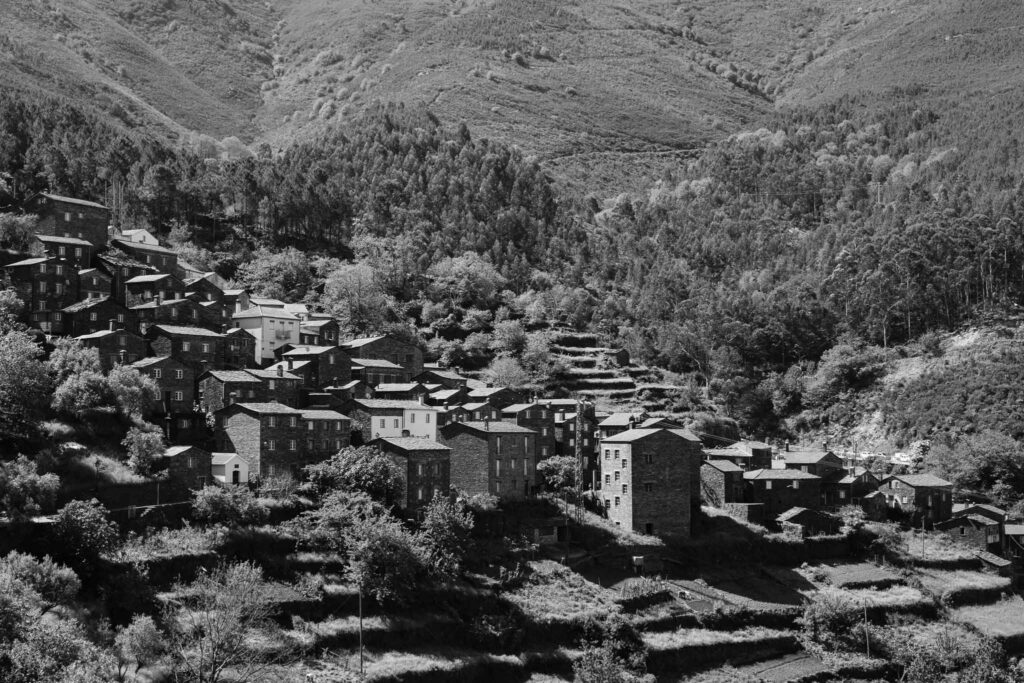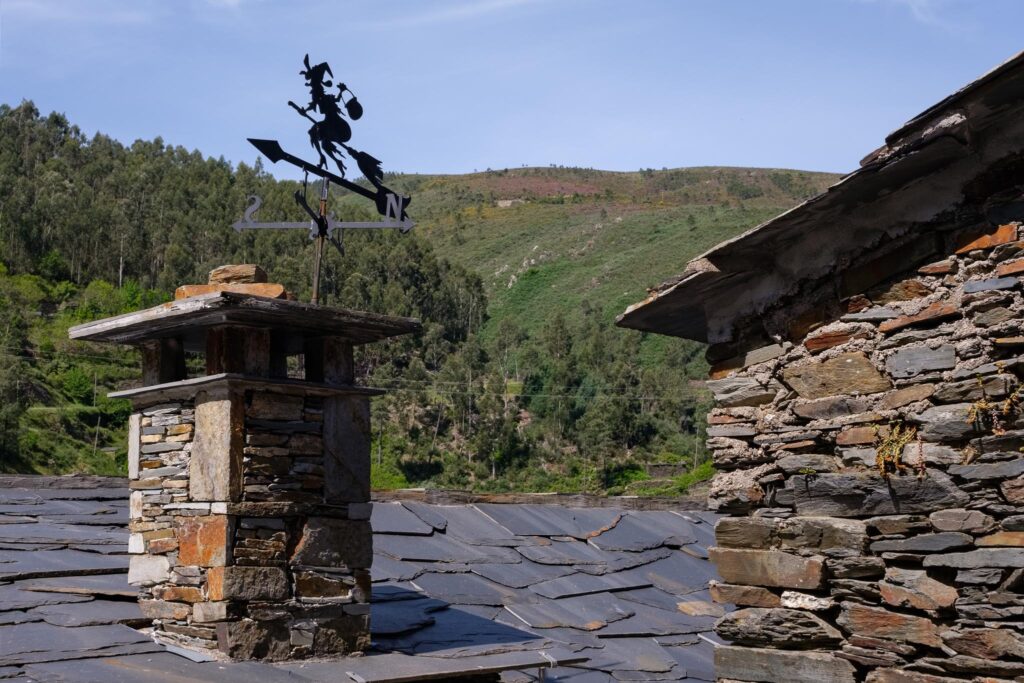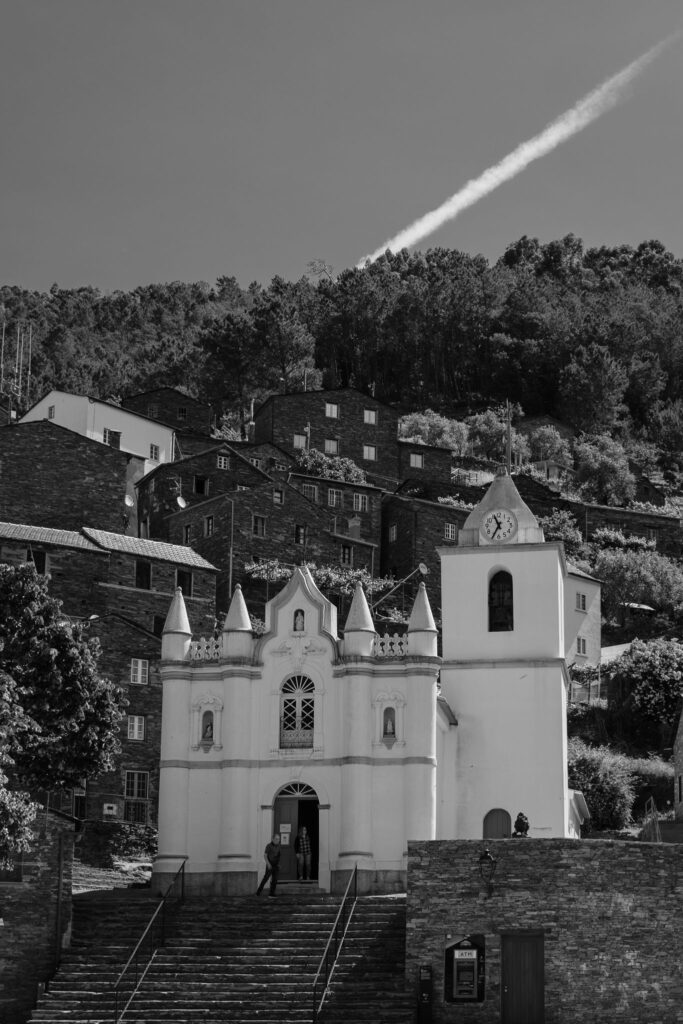 There are a few trails that start from here, and for sure I will return to further explore this beautiful region of the Serra do Açor.