In the last few years I have become an enthusiast of the Rota Vicentina trail, a network of walking (and cycling) paths in the coastal region of southwest Portugal. Many of my articles here describe and address some of the trails that I have walked in the past. During the last couple of years, the challenges posed by Covid-19 were in part mitigated by being able to still visit the region and walk along its trails, enjoying the contact with Nature in complete safety.
The trail season in the Southwest has officially started in September, when the weather normally becomes milder, with the approach of Autumn. In early October there is a national holiday in Portugal, so there was an opportunity for my wife and I to spend a few days in our house in Longueira. Of course we allocated one day to do one of our favourite trails, the one of Nossa Senhora das Neves, in the interior of the Odemira municipality. We have done this trail several times before, as described here:
We like this trail for several reasons: it crosses a beautiful countryside, where the traditional ways of rural and farm living are still present; it is possible to see very large and old cork oak trees, dotting the landscape; there are many other species of typical and local fruit trees (quince, arbutus, olive); and of course there is the magnificent view from the top of the hill where the small chapel was built.
Even after walking this trail a couple of times before, I aimed at coming away with some different photographs. This can be a challenge, as inevitably one tends to stop in the same places: the isolated farm house, the large cork oak tree, and so on and so forth. The weather was sunny and relatively warm, with some isolated puffy clouds in the sky.
I tried to make some photos thinking about how they would come out in black and white, as I feel this would better describe the feel of the place. I was simply carrying my Fujifilm X-Pro3 camera and 35mm lens, so my mind set was really minimalistic. Below are some of the photos that I am happy with.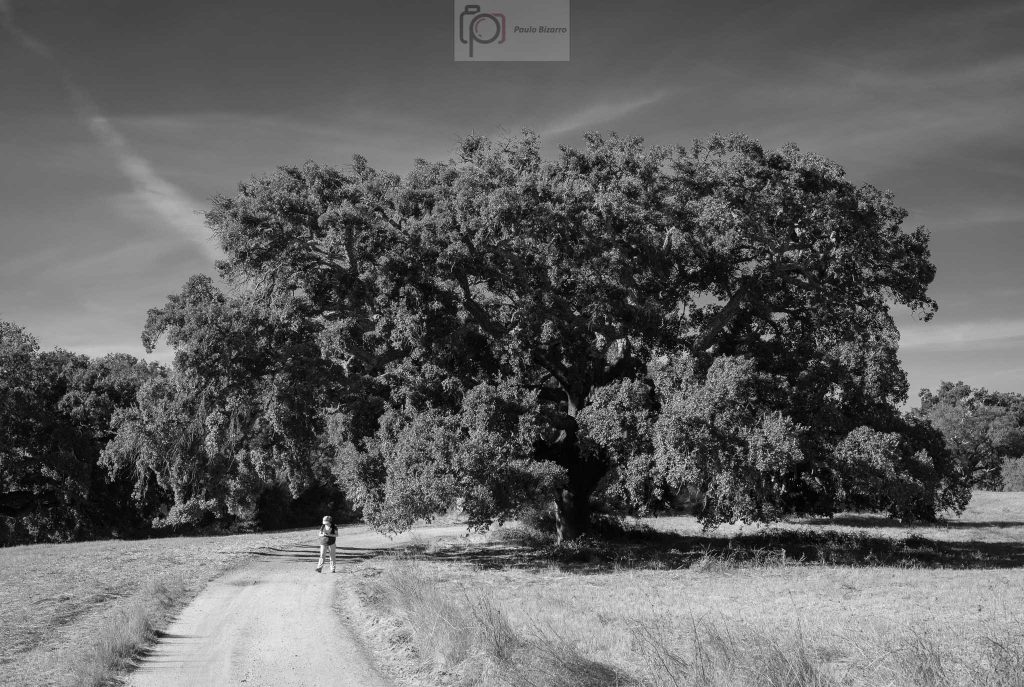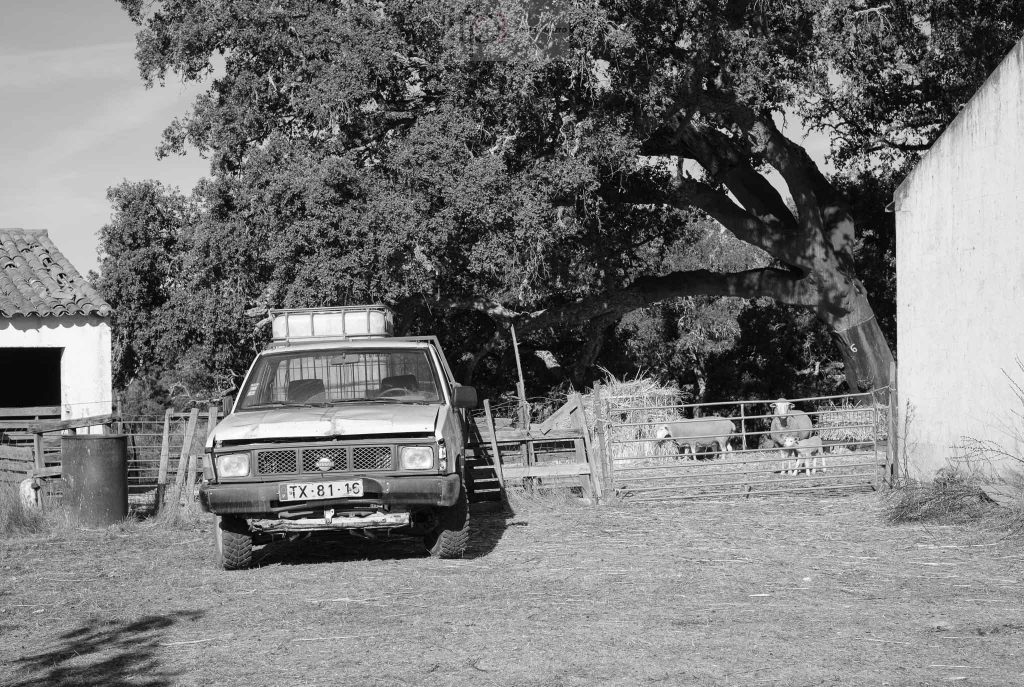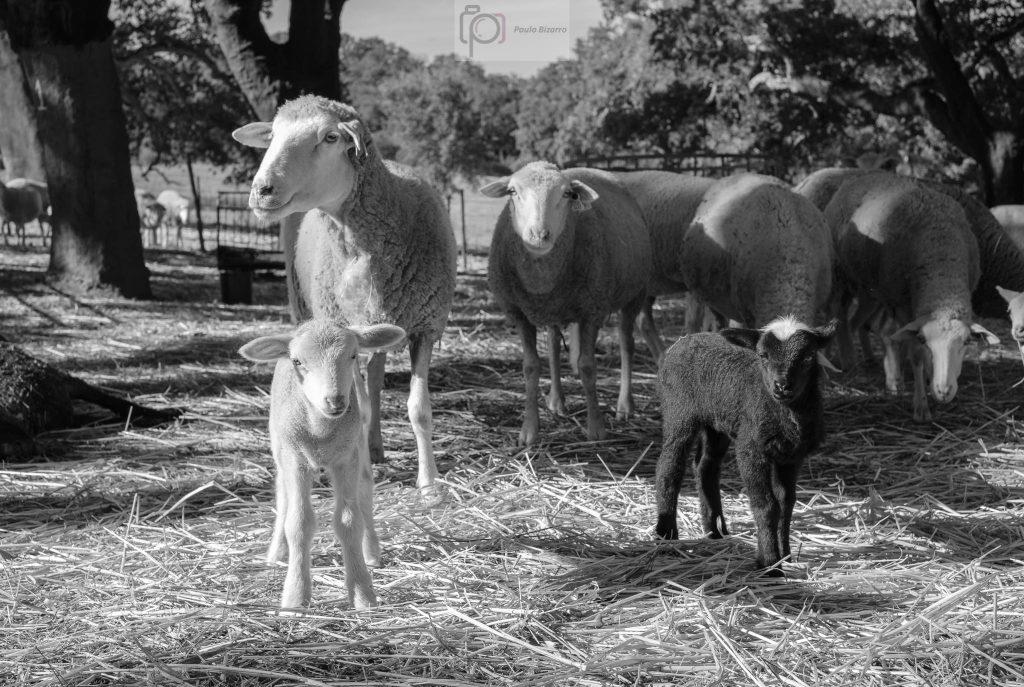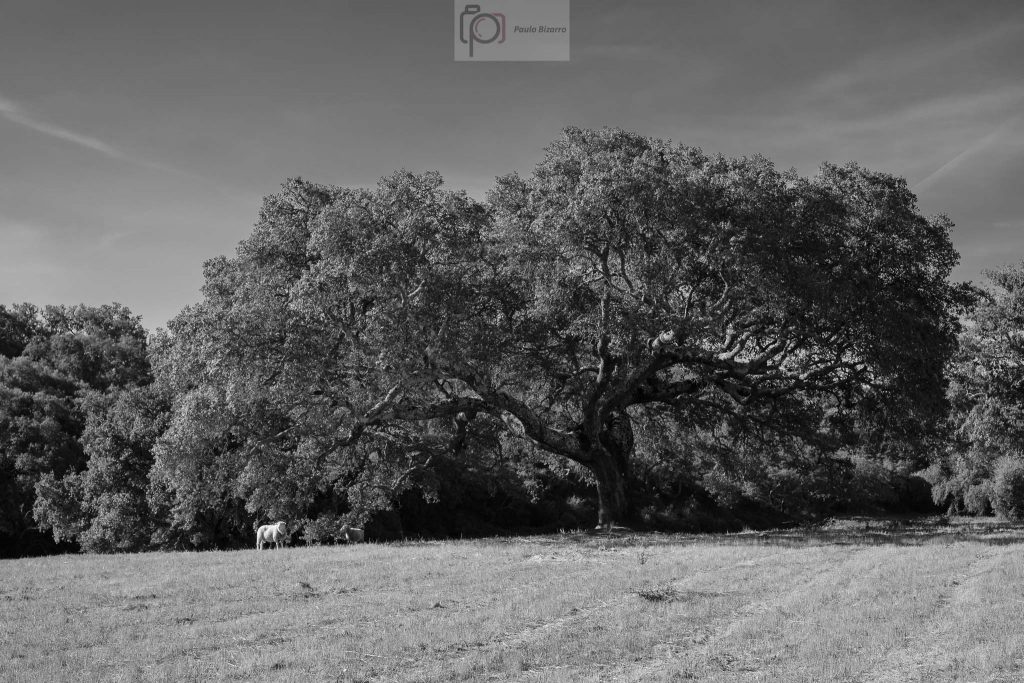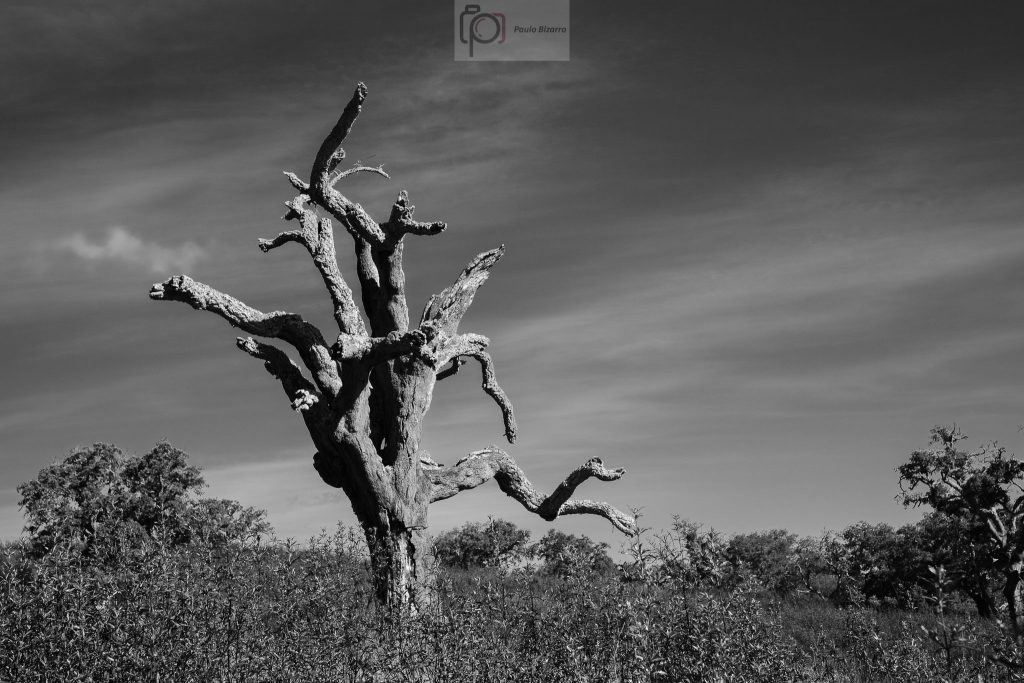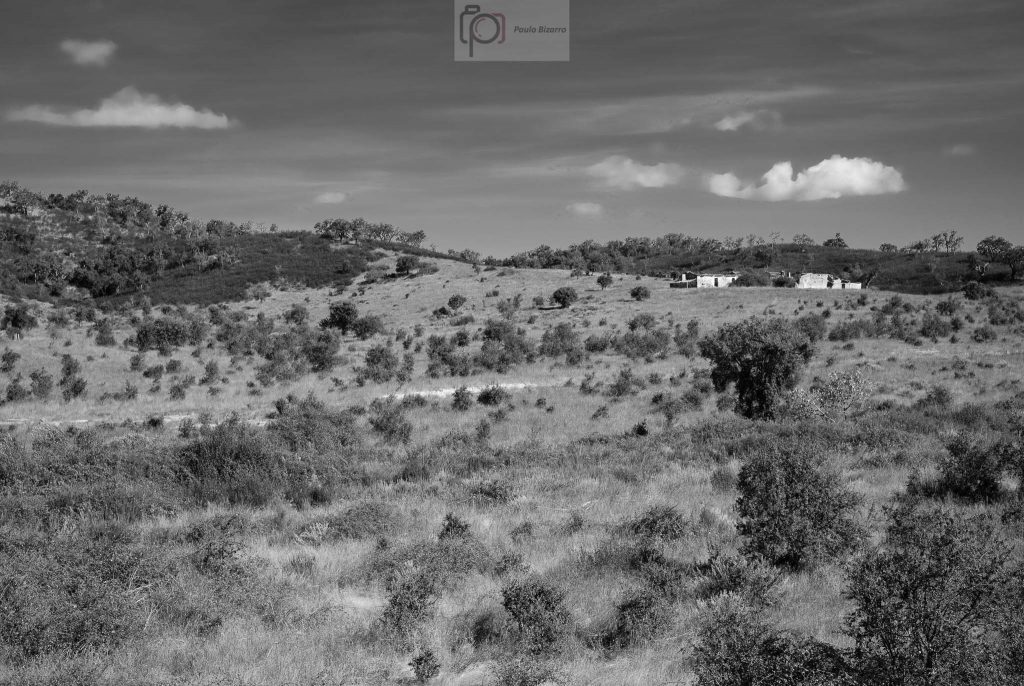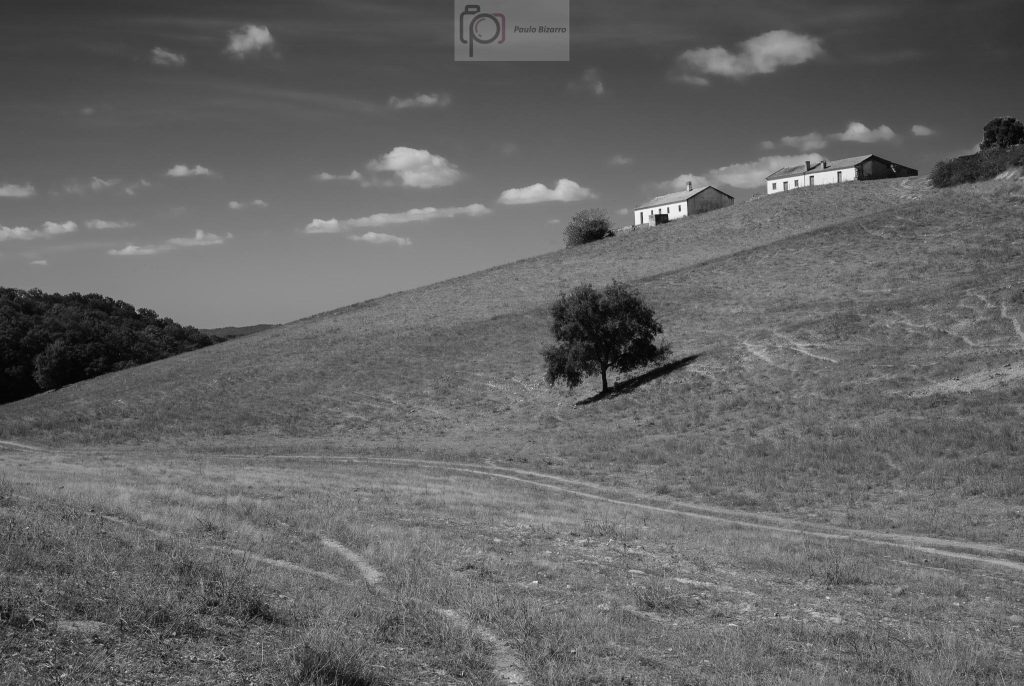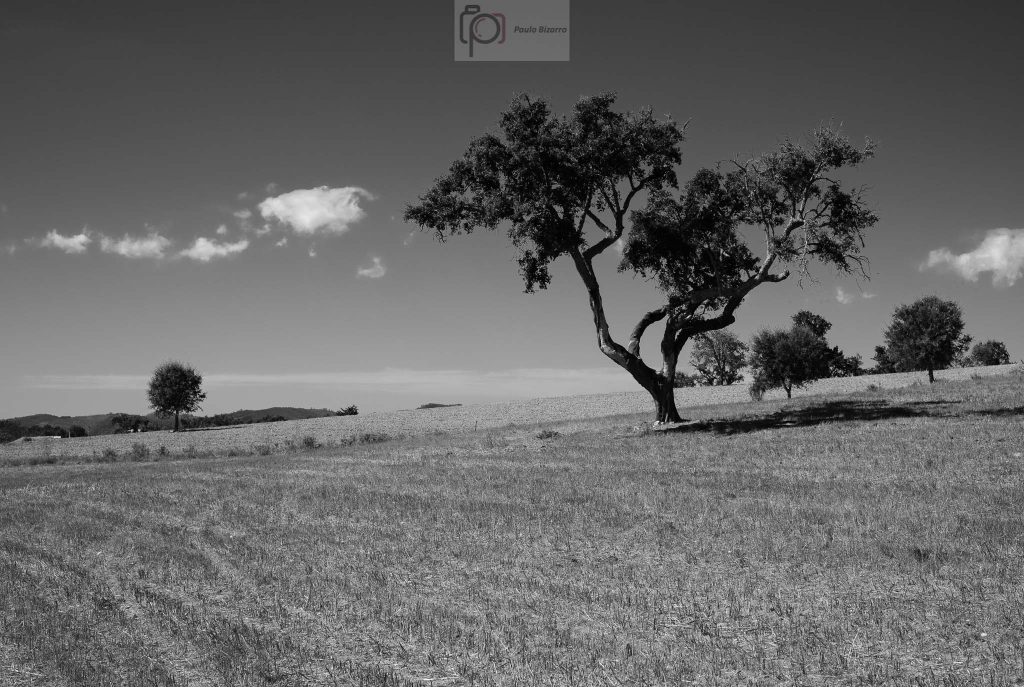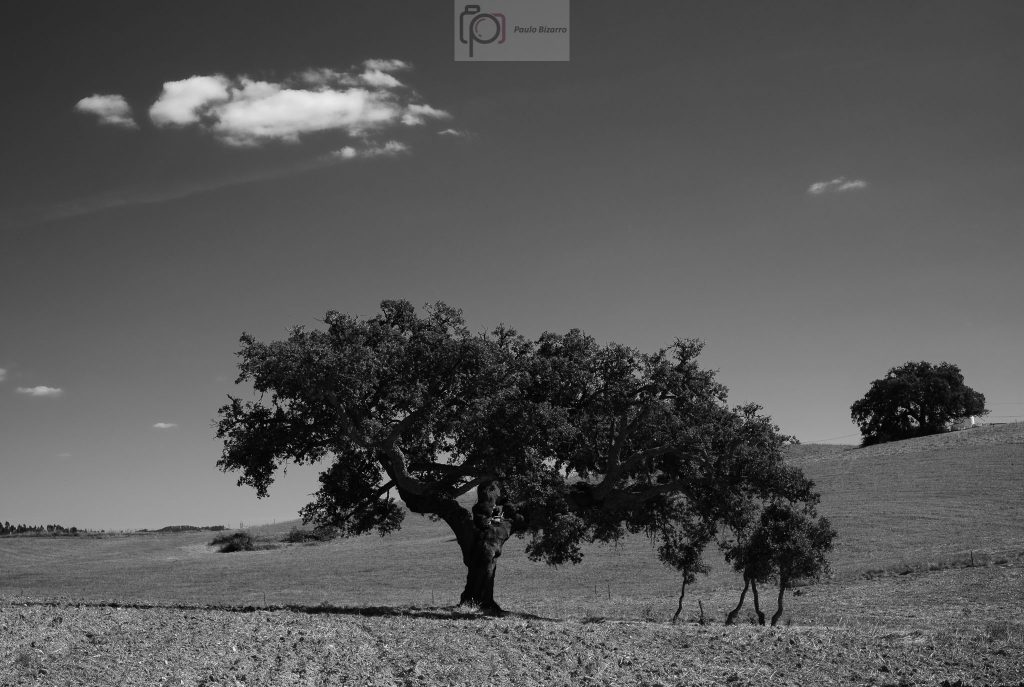 I am looking forward to this next season of walking some of these beautiful trails in the Southwest.